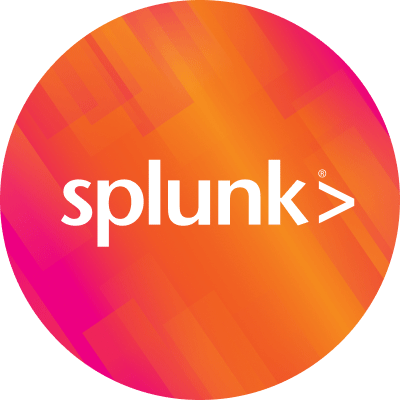 By Splunk February 26, 2021
TRIGGER WARNING: Some readers may find the content featured below potentially disturbing and/or traumatizing as there is discussion of suicide and depression.
Splunk works to amplify all voices to create an atmosphere of respect and authenticity.
---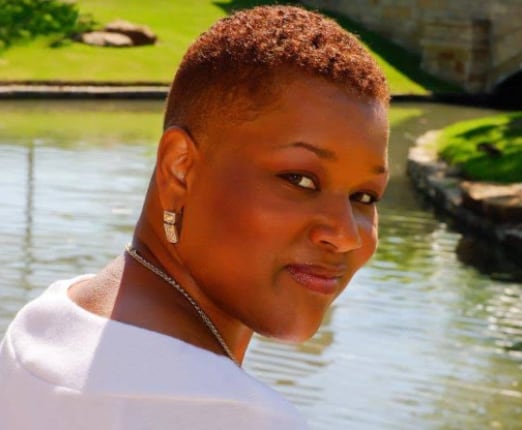 In the latest edition of our "Splunker Stories" series, we meet one of Splunk's Best Practices Associates, Felecia Hamilton.
In addition to Felecia taking the time to meet with us, she also was an active participant in our BEAMs (Black Employees and Mentors) employee resource group recorded panel discussion Non-Technical Essential Roles in Big Data.
We sat down with Felecia to learn more about her journey to Splunk, her reinventive spirit, and how she believes data can help change the world.
What did you do prior to joining Splunk and how did you end up at Splunk?
I entered the workforce in 1987 and since then have worn many hats; working as a Nurses Aid, Customer Service Rep, Call Center Supervisor, Telemarketer, Enrollment Counselor, and even a server at Red Lobster.
I was first exposed to the tech industry in 2015 working as a Help Desk Analyst at VCE (now Dell EMC). I worked there for nine months as a contractor then felt motivated to apply to Splunk, where I earned the role of Quote and Order Analyst. Splunk believes in creating growth opportunities, and I was able to evolve my career by moving into my current role as a Sales Support Best Practice Associate. I'm now about to enter into my sixth year working here, and I can confidently say joining Splunk has been the best career decision I have ever made!
Tell us about your story. What experiences made you who you are today?
What makes me who I am is my faith in God and my belief in His unconditional love for all of us. I see this first hand through the reinvention of my life.
I dropped out of my first semester in college after becoming pregnant, dashing my hopes of becoming a neonatal nurse. As a single mum suffering from clinical depression; I often felt overwhelmed and constantly battled with thoughts of suicide. It was only in my mid 20's, and after several unsuccessful suicide attempts, did I finally seek professional help and begin to recover. After many years of counseling, coupled with medication therapy, the darkness started to lift, and I began to live my life out loud.
Today, I use my experiences to encourage others that they too can overcome and beat depression.
What further makes me who I am is my determination to not settle.
At the age of 30 I enrolled in a college designed for the working adult and began working to earn my undergrad in Business. I am proud to say not only did I earn an undergrad degree but also over the course of seven years I have earned my MBA all while working a full-time job, a part time job, and raising my son.
How have your unique experiences and insights made you successful in your career, and at Splunk?
Shortly after earning my Bachelor's Degree, I was offered a position as an Enrollment Advisor at the University of Phoenix. There I became known as the "Single Mama" Counselor. I loved sharing my story with women who (like me) had lives which had been derailed for one reason or another. Through first hand experience, I was able to show others that they too could "have it all" and it is never too late to follow your dreams.
Working here at Splunk, I am known for bringing the SUNSHINE! I work everyday to make people feel special and loved. My role as Best Practices Associate is a support role and most of my daily interactions are with our sales teams. They depend on me to offer advice and solve problems and those are absolutely two things I am passionate about.
What do you enjoy about working at Splunk?
Hands down the culture!
Since I have worked in so many employment fields, and have experienced a wide range of other companies' ideals, I can see so clearly that Splunk truly has the best corporate culture!
Which Splunk Value (Innovative, Fun, Disruptive, Open, Passionate) resonates most with you?
Every quarter Splunk spotlights one of it's almost 7,000 employees globally who represent our core values. I was recently recognized as a Splunker who embodies our value of "Open."
As a trusted advisor to our sales teams (and to others within my sphere of influence) being open has always been my goal. I am always focused on creating a warm and welcoming environment to ensure everyone I work with knows I am here for them and I care about their concerns.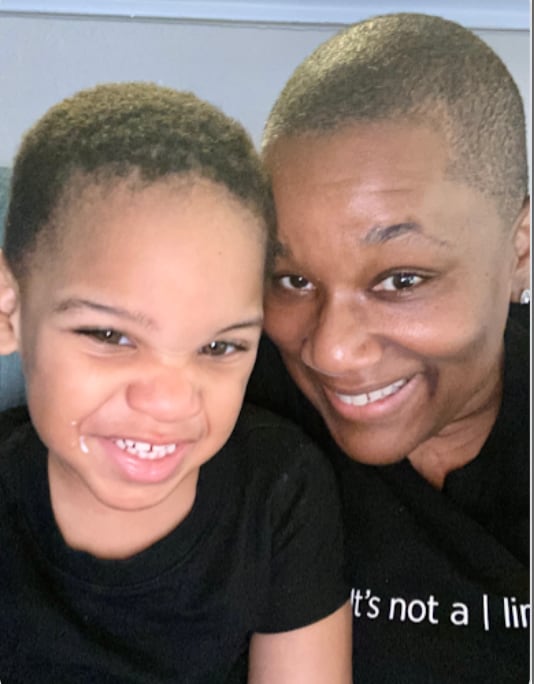 Splunk's vision is "a world where data provides clarity, elevates discussion and accelerates progress." How does your work contribute to this?
I am grateful to our leaders for setting a clear direction to help establish priorities as to how I can bring my greater purpose to our vision every day and stay positive on our shared journey.
Within the Best Practices Organization; I have the unique responsibility of helping our sales teams put together creative deal structures which keep our mission at the core of all our client and partner interactions.
Everything we do is driven by data and accelerates our business and ultimately the success of our customers. It is a privilege to be a trusted advisor to our sales organization as we elevate conversations and continue to serve.
Splunk's mission is to "remove the barriers between data and action, so that everyone thrives in the Data Age." What does this mean to you?
As a black woman and a Splunker representing black people and minorities; I am inspired by our mission to remove the barriers between data and action.
Not only for our customers, but also for humanity.
Every day I wake up focused and committed to removing barriers to create a racially just workplace and encourage conversations about inequity within my sphere of influence. I am driven by the endless possibilities to impact justice and create peace in a real way, and I am passionate about leveraging the power of data to help us get there.
In these unprecedented times; we are seeing data-driven plans to drive racial equity unfold right before our eyes. For the first time ever; we are making history as big businesses are finally speaking out, taking action and committing to CHANGE. Data is a critical component of this.
There is real power inside all of us and I know together we can transform our world. There is no better time than now to have a flourishing future. Splunk's mission shows this in a way which provides beautiful hope and this means everything to me.
Anything else that you'd like to share that you haven't already?
One of the things I am most proud of is my work with Splunk's employee resource group, BEAMs (Black Employees and Mentors). Last year we partnered with Splunk for Good and presented "Vote Bright Like A Diamond," a voter education series designed to highlight the unique challenges faced by the Black community during the 2020 US Election Cycle. Together we were able outline the direct actions all of us can take to make our systems more equitable.
BEAMs reached out to our Splunk upper management, who listened to and supported our needs, and we were able to accomplish our goal of securing a paid day off for Splunkers on Election Day!
What can we find you doing outside of work? Hobbies or interests?
Prior to Covid-19, I loved to travel, spend time with friends and take in local sights.
As this is not possible right now, I have been excelling at binge-watching way too much TV!
I am also proud to say I have started reading again and over this last year I've read about 10 books (which may not be a lot for some, but it's a huge accomplishment for this girl!)
Lately my favorite pastime is spending time with my little two-year old grandson Zachariah Eli! (Let me tell you grands are the best!)
If you would like to learn more about life at Splunk, or our open career opportunities, we encourage you to explore our Splunk Careers.
----------------------------------------------------
Thanks!
Shreya Iyer