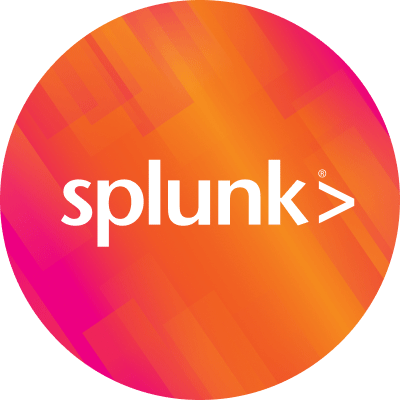 By Splunk February 17, 2021
I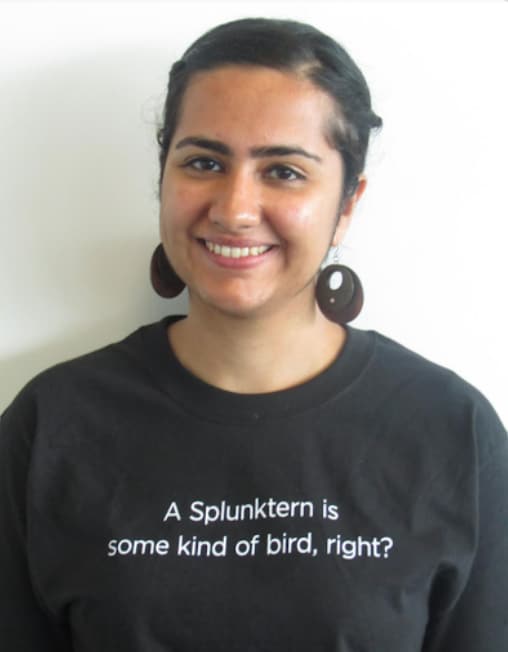 n the latest edition of our "Splunker Stories" series, we meet one of our Sales Engineers, Manan Grover.
We sat down with Manan to learn more about her conversion from a Splunktern (a Splunk intern) to a full time employee, her perspectives on what "team" means, and how she is working with our customers to elevate discussions and accelerate progress.
---
What did you do prior to joining Splunk and how did you end up at Splunk?
I started my career at Splunk as a Splunktern, part of the inclusive and global Splunk intern program (shout out to SE intern class of 2019!) It was with this program I was able to gain hands-on experience of what it is like to be a Sales Engineer in the field through supportive mentorship.
Through my hard work and determination, I was converted to a full-time Splunk employee, and started in February of 2020. I was lucky enough to spend a month in Splunk's Tyson's office as well as having had the opportunity to meet Splunkers globally at SKO in Las Vegas prior to the world changing (thanks to COVID) and our work pivoting from in house to the virtual environment.
What is your current role at Splunk?
I am a Sales Engineer based out of Virginia. I work in pre-sales engineering in our North American Commercial theatre where I collaborate with our sales team and have pleasure of interacting with our customers across industry domains.
A typical "day in the life" for me involves partnering with customers to best understand their pain points in regards to managing their infrastructure, IT and security. From there, I am able to showcase how Splunk can alleviate their problems.
Several times a month, I have the happy satisfaction of hearing our customers tell me that Splunk has helped them save a lot of time and dollars for their business.
Why did you decide to join Splunk?
I was introduced to Splunk in 2016 when I worked for Deloitte as a SOC analyst.
I vividly recall searching for WannaCry ransomware indicators using Splunk in a client network. We had built saved searches, dashboards and alerts for continuous monitoring and found many true positive incidents of the endpoints being infected with WannaCry, in-turn enabling the client to isolate those machines from the network. Splunk made us feel like cyber warriors!
Having worked on Splunk for two years and knowing how cool it was, it truly was my dream company. Four years later, I'm thrilled to be working full time at my dream job and helping customers directly!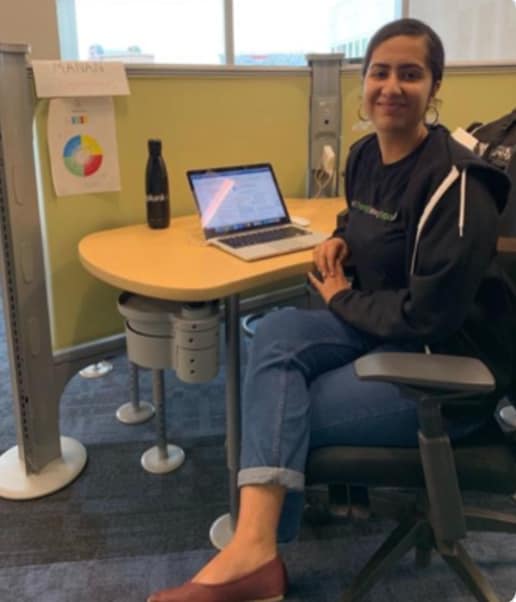 What project are you most proud of? With the help of our Senior Manager of Sales Engineering (Ms. Nikki Nair) I am able to work on the SE Academy project which enables new hire college graduates to become successful sales engineers.

Sales Engineering is not a job role that many universities or schools introduce their students to. It continues to be one of the best-kept secrets in sales organizations. This program equips new hires to handle the different phases of a sales cycle, such as discovery, demonstrations and presentations, sizing, architecture development, POC's. We also work to help improve soft skills required for job success, such as objection handling, and building long lasting and trusting relationships with customers.

This academy is now thirty Splunkers strong and has successfully worked to reduce the S.E on-boarding time by 50% (bringing it down to 9 months from 18 months) These positive changes have led to a 30% increase in technical win-rate.

What can we find you doing outside of work? Hobbies or interests?
Outside of work, you can find me competing with my friends on the Apple watch activity and workouts. I am also a Zumba enthusiast and have been obsessed with Korean food lately.

If you would like to learn more about life at Splunk, or our open career opportunities, we encourage you to explore our Splunk Careers page. If you would like to learn more about opportunities with our engineering teams, please check out current Splunk Engineering jobs.
----------------------------------------------------
Thanks!
Shreya Iyer