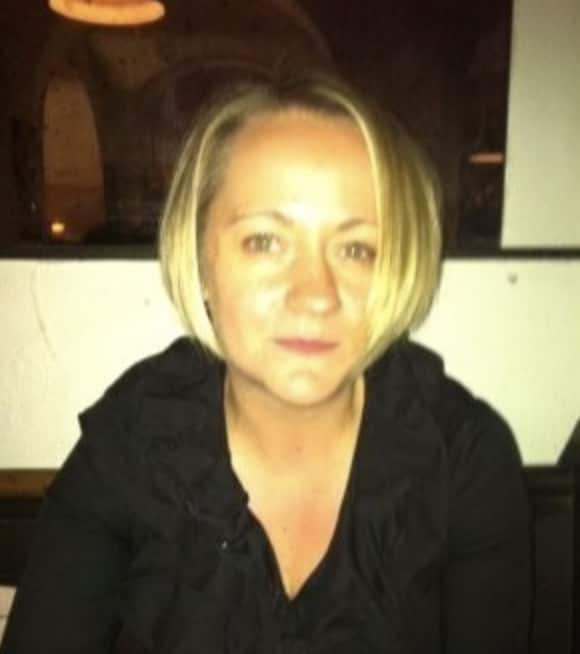 By Alicja Nelka January 25, 2022
In the latest edition of our "Splunker Stories" series, we met with one of Splunk's Regional Sales Directors, Charlene Tan.
We sat down with Charlene to learn more about the path which led her to Splunk, how she sets up each day for success, and what Splunk's culture means to her.
---
What did you do prior to joining Splunk and how did you end up at Splunk?
Before joining Splunk, I was at Workday as a Regional Sales Director for a little over three years. I've been working in the technology sales space since early 2000 with some of the top companies like Oracle and SAP. I graduated from the University of Bradford with a Bachelor of Science (Honors), and a focus on Business and Management Studies Marketing.
Splunkers are social, and I came on board here earlier this year through the recommendation from some trusted Splunkers.
What does your day to day work look like?
Before I start my day; I review the outcomes I want to achieve along with the corresponding to-do list. I keep these actionables in mind at all times and often will review them during meetings to adapt priorities as the day progresses.
Before the flurry of activities and meetings each day brings, I start with clearing my inbox. To maintain focus, I work within my own scheduling "buckets" of time, allowing for the space to tend emails, WhatsApp, Slacks, and other forms of communication with our clients, partners and teammates. I also make sure to schedule prep time for meetings and work to maintain a fifteen-minute "buffer" between each meeting.
Depending on the role, Splunk encourages a hybrid option for our return to office work. This allows me the freedom to choose what days I wish to go to the office. When we are safely meeting in person, I will often choose to go into our Singapore office a little earlier than my scheduled meetings so I can make time to connect with Splunkers before the day begins.
Wrapping up the day, I again review the outcomes produced and plan for the next day/week priorities.
What other aspects of working at Splunk outside of your core role do you enjoy?
I love gathering Splunkers together, (both in person, as well as virtually) making time and effort to strengthen our shared values and culture. Splunk's culture is the enduring differentiator that is hard to replicate in the red sea of competition.
Given the global working from home situation the pandemic created, (combined with the high growth Splunk is experiencing) Splunkers put in cognitive effort to keep our culture strong. In my team, we started virtual water cooler sessions, skill assessments and use development tools to foster our understanding of each other to help us bond.
What does somebody in your role do at Splunk that they may not get to do at other companies?
At Splunk, we are privileged to imagine with our customers, and share our creativity as to how they can use their Splunk to harness the value of their data.
One of my favourite customer stories is ASICS. Not only were they able to automate incident management and resolution with real-time log analysis, but they also leverage Splunk for a broader range of business applications. I love how they have used one of their products, a baseball with built-in sensors to measure pitching data and provide insights to help athletes break records.
Another example of the work our Splunk platform produces is with our customer Compassion International. We are able to help them turn raw data into actionable insights to protect donors, curb exploitation, measure funding impact and release more children from poverty and trafficking. With the right questions, the right approaches, and the right technology, Splunkers know that data provides insights to help organizations reimagine a different world and a more evolved way of doing business.
What was your perception of working at Splunk and was it what you expected?
One of the reasons I was drawn to Splunk has been the authentic and open management style. I see this daily in the actions of my leaders and the impact this has on Splunkers. Every Splunker at all levels of the organisation cares, and we all work together for the betterment of our customers and partners.
Splunk knows a positive culture is essential for fostering a sense of pride and ownership among our globally diverse teams.
Which Splunk Value (Innovative, Fun, Disruptive, Open, Passionate) resonates most with you?
All of our values resonate with me, but I hold a special place in my heart for Splunk's openness.
One of the many benefits of Splunk's open culture is that we have developed a truly diverse team that come together in collaboration with respect, understanding and acceptance. This empowers Splunkers and allows us to access a diverse range of truly world-class talent.
Our value of openness also turns the traditional organisational hierarchy upside down, recasting management as trusted mentors. Our management team truly "walks the talk" and this authentic management style gives birth to emerging leaders at all levels and fosters accountability.
Splunk's vision is "A world where data provides clarity, elevates discussion and accelerates progress.". How does your work contribute to this?
My team and I start every new client meeting in discovery, working to understand our customer's business, their goals, initiatives and the challenges they face.
Once we understand their specific needs, we are able to create detailed context on how Splunk will be the enabler for their business initiatives and the value Splunk contributes to their success.
We are empowering our customers to understand their own data and accelerate their actions to achieve goals.
What are some special projects you're working on that are outside of your core deliverables?
Given Splunk's continued growth; more than 50% of my team (including myself) are new to Splunk. Similarly, there are many new Splunkers in other teams across all 110 counties, we have been working on building and strengthening Splunk Culture and an inclusive workplace.
The continued building and strengthening of our globally connected Splunk Culture remains so important for our team as well as our clients and partners.
Splunk's mission is to "remove the barriers between data and action, so that everyone thrives in the Data Age.". What does this mean to you?
Data is the new currency, and we are seeing this universe of data grow exponentially. The world is navigating a lot of data challenges right now: silos, hybrid environments, legacy systems, fragmented cloud solutions, the list goes on. On average, organizations have 71% dark data, meaning they have no visibility into their own information. This invisible data leads to companies lacking the insight into how they can thrive, leading to peril. I will often use the example of the Titanic meeting the iceberg in the dark night. When a company can only see a small percentage of their own data, they cannot choose the best course of action for success.
To thrive in this Data Age, organizations need full viability to answer every question, make every decision and accelerate progress to reach their desired business outcomes.
Today, most companies have multiple tools running each step (investigation, monitoring, analyzing and taking actions) across the org. Multiple tools make for multiple silos, leading to lost or fragmented information. At a glance, each tool may seem like the best choice for an individual need, but ultimately they are keeping organizations from realizing the full power of working together.
This is where Splunk's data visualization and dashboard clarity help turn silos of machine data into actionable insights across IT, Security and DevOps.
What can we find you doing outside of work? Hobbies or interests?
Outside of work, my wonderful family keeps me very busy, my husband Patrick, our children Chloe and Jude along with our schnauzer, Mr Banks who is always hungry for attention.
When I get time to myself, I enjoy watching movies or reading books with a good cup of coffee or hot chocolate.
Just before I joined Splunk, I made "Hulk Muffins" in an attempt to get the kids to eat more vegetables. As you can imagine, it did not end very well. If you have any creative suggestions to help my kids consume more vegetables, please do share!
---
If you would like to learn more about life at Splunk, or about our open career opportunities, please visit the Splunk Careers page.