AI-driven monitoring and predictive analytics for SAP
SAP relies on Splunk to help organizations make sense of the growing complexity challenging IT operations, security and other critical company functions. And Splunk relies on SAP to help organizations make sense of the growing complexity in business operations, growth and Enterprise Resource Planning (ERP).
As organizations grapple with IT transformation and modernization, threat detection and protection, and business value and agility, they look to industry-best alliances that accelerate delivery in these areas. The Splunk and SAP partnership is focused on enabling the intelligent enterprise, by bringing new integrations and solutions for our joint customers to be successful in the experience economy.
Together, SAP, Splunk and ecosystem partners drive operational insights, automation and innovation to unlock new areas of growth through:

Real-time, historic SAP telemetry data for end-to-end analysis and visualization in Splunk
Unified pre-built Splunk Dashboards for on-prem and cloud deployments from day one
Machine Learning-based predictive analytics for SAP metrics
Advanced troubleshooting and correlation of SAP and infrastructure data
Proactive monitoring, mitigate attacks and secure SAP landscape before business-critical data is compromised

Press Release

Blog Post

Webinar

.conf19 Presentation




Splunkbase Apps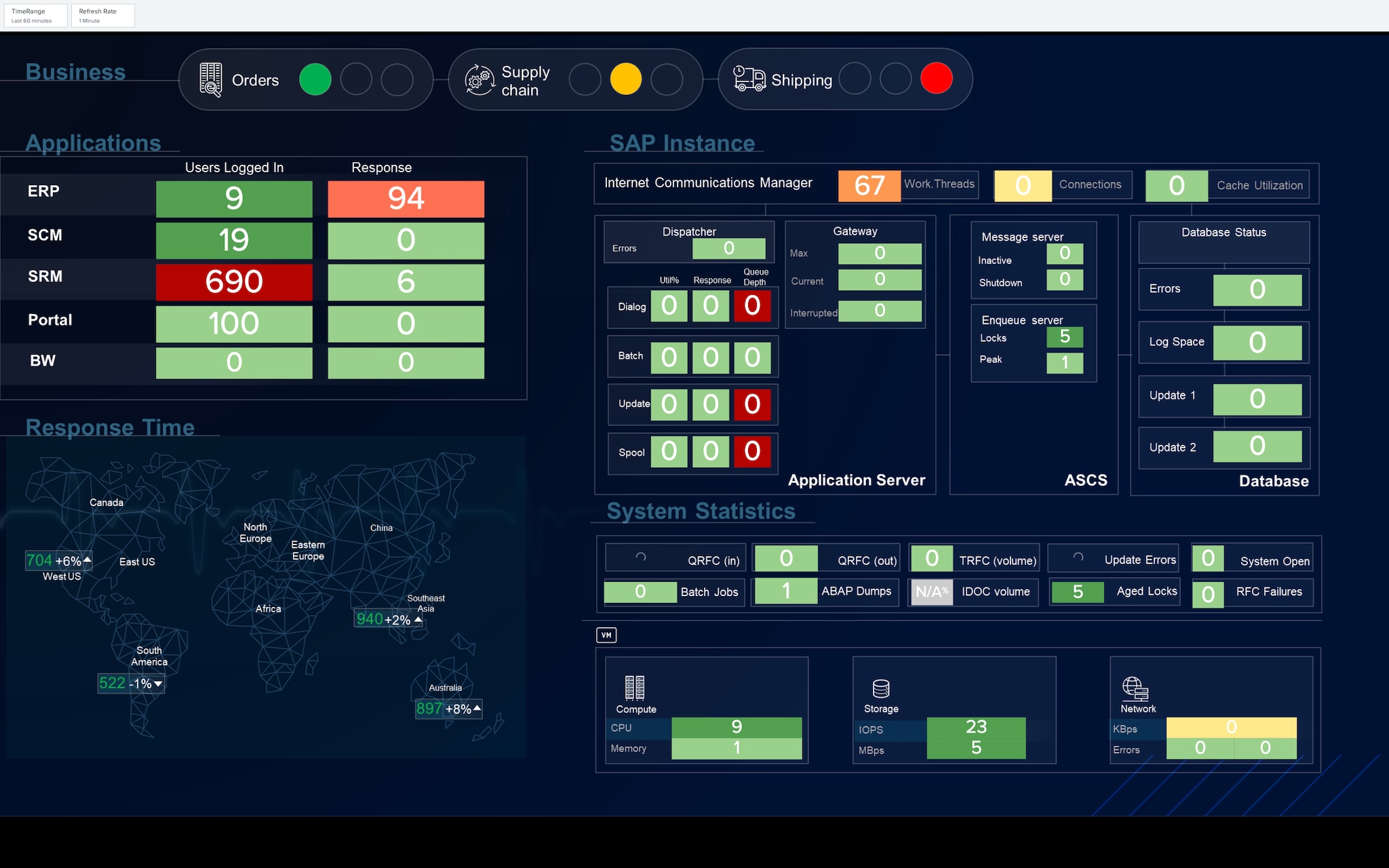 Splunk Service Intelligence for SAP® solutions
Splunk Service Intelligence for SAP® solutions brings the power of AI-driven monitoring to SAP technology stacks. By correlating SAP data with infrastructure data, organizations can gain end-to-end visibility into business processes — helping eliminate downtime and avoid costly outages.
Read the Solution Guide.
Learn more about Service Monitoring.
What can you do with Splunk?