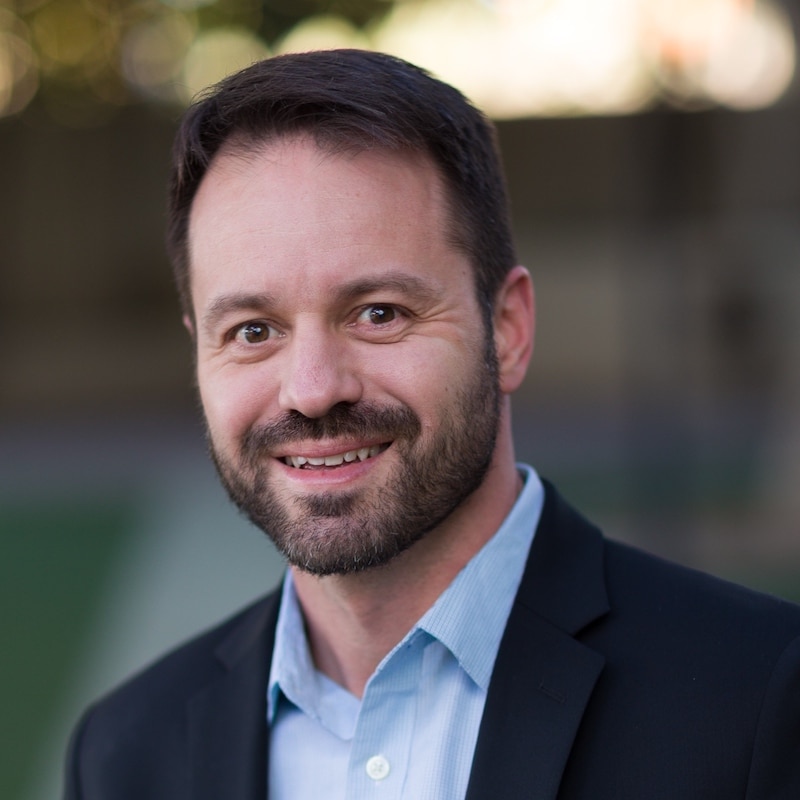 By Rolddy Leyva May 30, 2023
In 2022, Splunk underwent a year marked by the continued growth of our business and the ongoing investments in building and enabling our workplace of the future. Similarly, we made significant investments to grow our DEI capability while laying the groundwork for a new vision for the future with belonging at its center. To lead this effort, we expanded our function and focus from DEI to DEIB (Diversity, Equity, Inclusion, and Belonging), and began the work of building the strategy, structures, and systems necessary to accelerate the scaled and sustainable growth of DEIB at Splunk worldwide.
Investing in our people and building an exceptional employee experience has always been at the heart of Splunk's unique workplace culture. Central to that effort has been our emphasis on growing the diversity of our workforce and ensuring that our culture is one in which Splunkers of all identities and backgrounds can be themselves so that they can do their best work and thrive. In 2022, we continued to build on this legacy, growing our capabilities and laying the groundwork for a new multi-year vision for belonging at Splunk.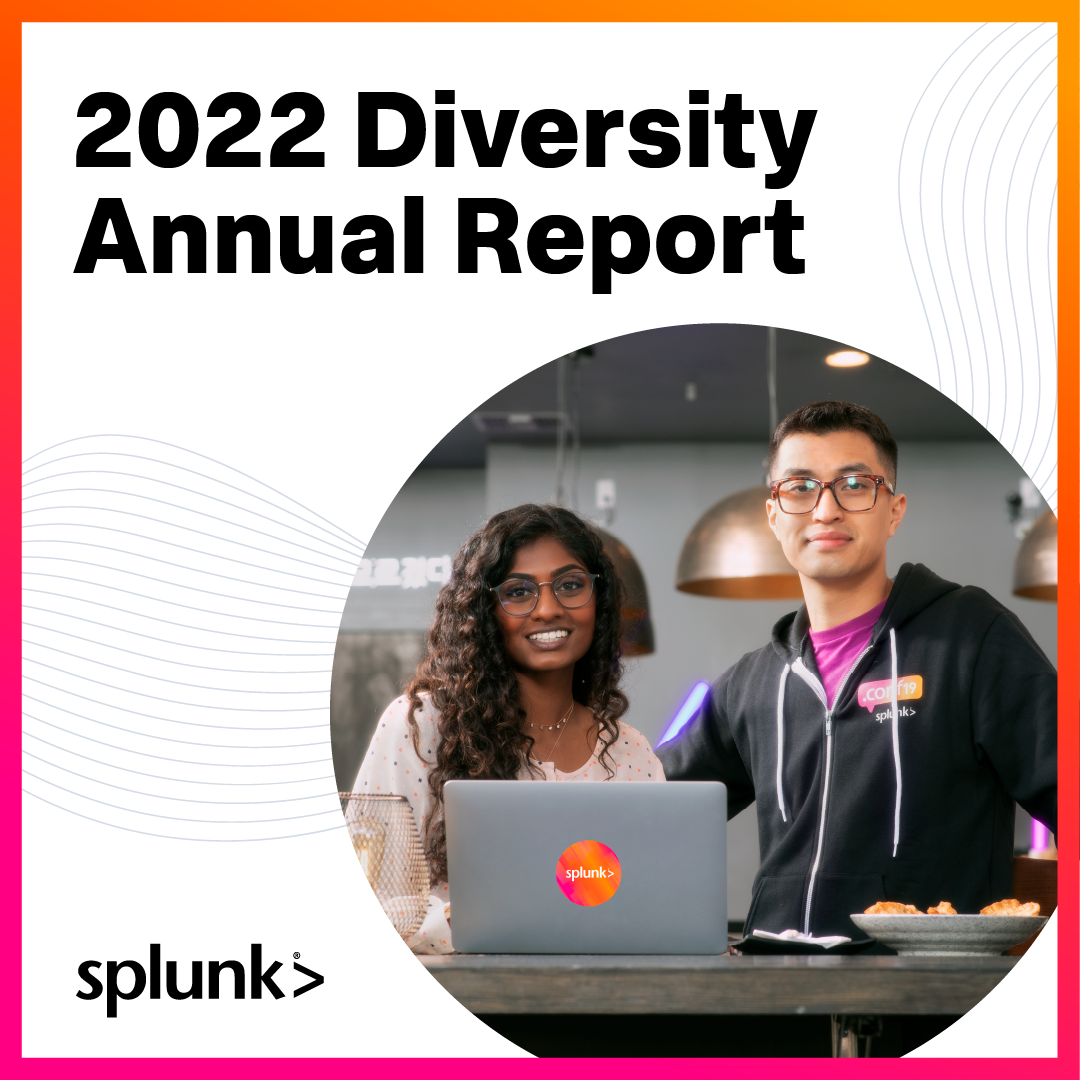 To that end, we are pleased to share our 2022 Diversity Annual Report which summarizes our progress while also outlining opportunities for continued improvement and growth. We are excited to share the following highlights of our work and invite you to read the full report to learn more about our results and focus for the future.
Focus on Representation
Splunkers are the heart and soul of our company, and we remain firmly committed to building a workforce that reflects the rich diversity of our communities. Building a diverse workforce is not merely an abstract ambition; rather, it is an essential component of our vision for promoting a culture of belonging and delivering an unparalleled employee experience that all Splunkers value.
As a data-driven organization, we seek to clearly understand our representation data to make more informed decisions, deliver better outcomes, and set a clear path for the future. While we have made strides in increasing representation in some areas, we also fell short of our ambitions in others. In particular, we remain focused on accelerating growth in the representation of women and under-represented groups in leadership. We deeply believe in the power of diverse perspectives at all levels of our organization, especially in leadership, and are proactively implementing strategies to strengthen our progress in this area. We deeply believe in the power of diverse perspectives at all levels of our organization, especially in leadership, and remain focused on strengthening our progress in this area.
Embedding DEIB In All We Do
Advancing DEIB is a collective endeavor that requires a holistic and deeply integrated approach across the company. From how we leverage DEIB to deliver exceptional employee experiences to how we build it into our product development, we've embraced a comprehensive strategy to enable the sustained growth and impact of DEIB across all of Splunk. Examples include:
Interviewer training: In 2022, we introduced a new Splunk Certified Interviewer Course to support our hiring managers and interviewers in conducting high-quality interviews as part of our commitment to fair, equitable, accurate and reliable hiring decisions. Over 400 employees have participated in the hiring certification program to date, with another 300 in our current cohort.
Workforce development: Our BEAMS employee resource group (ERG) partnered with the Hidden Genius Project and Brothers Code to bridge the opportunity gap and increase access to tech for young Black men and youth of color. Additionally, Splunk partners with close to 20 workforce development nonprofits to help grow our diversity and community impacts including Year Up, Hire Military, The Mom Project, Per Scholas, and WithYouWithMe.
Mentoring: Investing in Splunkers is a top priority and we continue to support our rising talent at Splunk to promote career growth, development opportunities and networking. Through CaMP, our career mentorship program that brings together rising talent within Splunk with mentors, we ran four cohorts in 2022 with almost 900 mentees.
Inclusive products: We've worked diligently to remove biased and harmful terms from our products and supporting documentation, establishing an ongoing review process to prevent such language from reappearing in our platform.
We are proud of the recognition we received in 2022 for our DEIB leadership. These include the 2022 HRC Corporate Equality Index: Best Places to Work for LGBTQ (achieving a perfect score of 100 for the second consecutive year), and being recognized by Great Place to Work on their Best Workplaces for Parents, Best Workplaces for Women, Best Workplaces for Millennials, and Best Workplaces in Technology lists in 2022. Click here to view the complete list. While we are proud of these achievements, we remain grounded and committed to continuous learning, growth, and improvement.
Amplifying Employee Engagement Through Our Employee Resource Groups
We are tremendously proud of our nine employee resource groups (ERGs) for the many contributions they make to advancing DEIB and building a better, more inclusive Splunk for all. Aside from promoting DEIB awareness, allyship and action across the enterprise, our ERGs provide unique and valuable opportunities for networking, building community, and supporting career development for Splunkers from underrepresented groups.
We are grateful for the impact that our ERG leaders are having on advancing DEIB at Splunk. Their selfless dedication to raising awareness, championing change, and promoting insightful dialogue has significantly enriched our journey toward creating an even more inclusive workplace for all Splunkers.
Belonging as Our Beacon for the Future
We are proud of the progress we made in 2022, but recognize that there is more work ahead of us ahead of us and others in the technology space. We must continue to challenge ourselves, innovate, and evolve our strategies to achieve our DEIB plans and aspirations. As we look to the future, we move forward with a deep sense of purpose and an unyielding commitment to fostering a culture where diversity, equity, inclusion, and belonging are not just ideals, but integral parts of who we are as a company.
While this commitment is not new, how we deliver on it must evolve to meet the changing needs of our workforce and the new nature of how and where work gets done. It requires greater intentionality, deeper systems integration, and an ability to reach further to build community and belonging across vast physical and virtual distances. As we navigate the road ahead, our focus remains steadfast on our goal — creating an iconic and enduring brand for belonging, one in which every Splunker feels seen, safe and supported to be themselves so that they can do their best work and thrive and, in so doing, build a better, stronger Splunk for all.
Learn more about DEIB at Splunk by visiting our 2022 Diversity Annual Report. Click here to learn more about careers at Splunk.