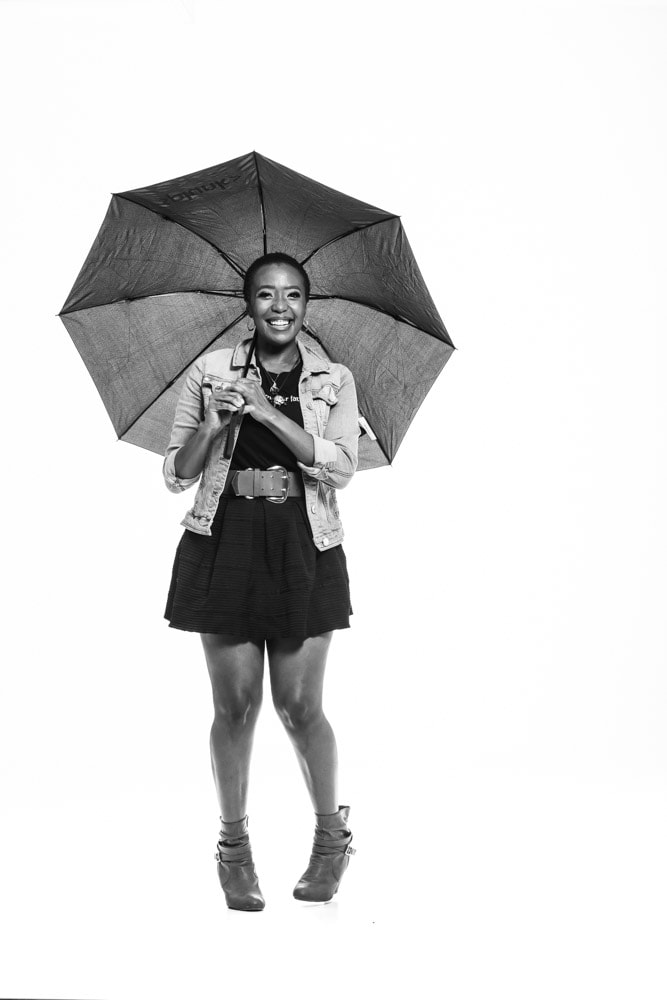 By Bobbie Travis November 14, 2022
At Splunk, we explore innovative ways to turn data into doing, which allows us to collaborate and tell stories about how data positively impacts our customers, community, and employee experience. On October 19, 2022, Splunk's Black Employees and Mentors (BEAMs) ERG and allies turned data into doing by participating in a volunteer opportunity: Tech Slam Formula 1 event to showcase Splunks products to underrepresented youth and bridge the opportunity gap.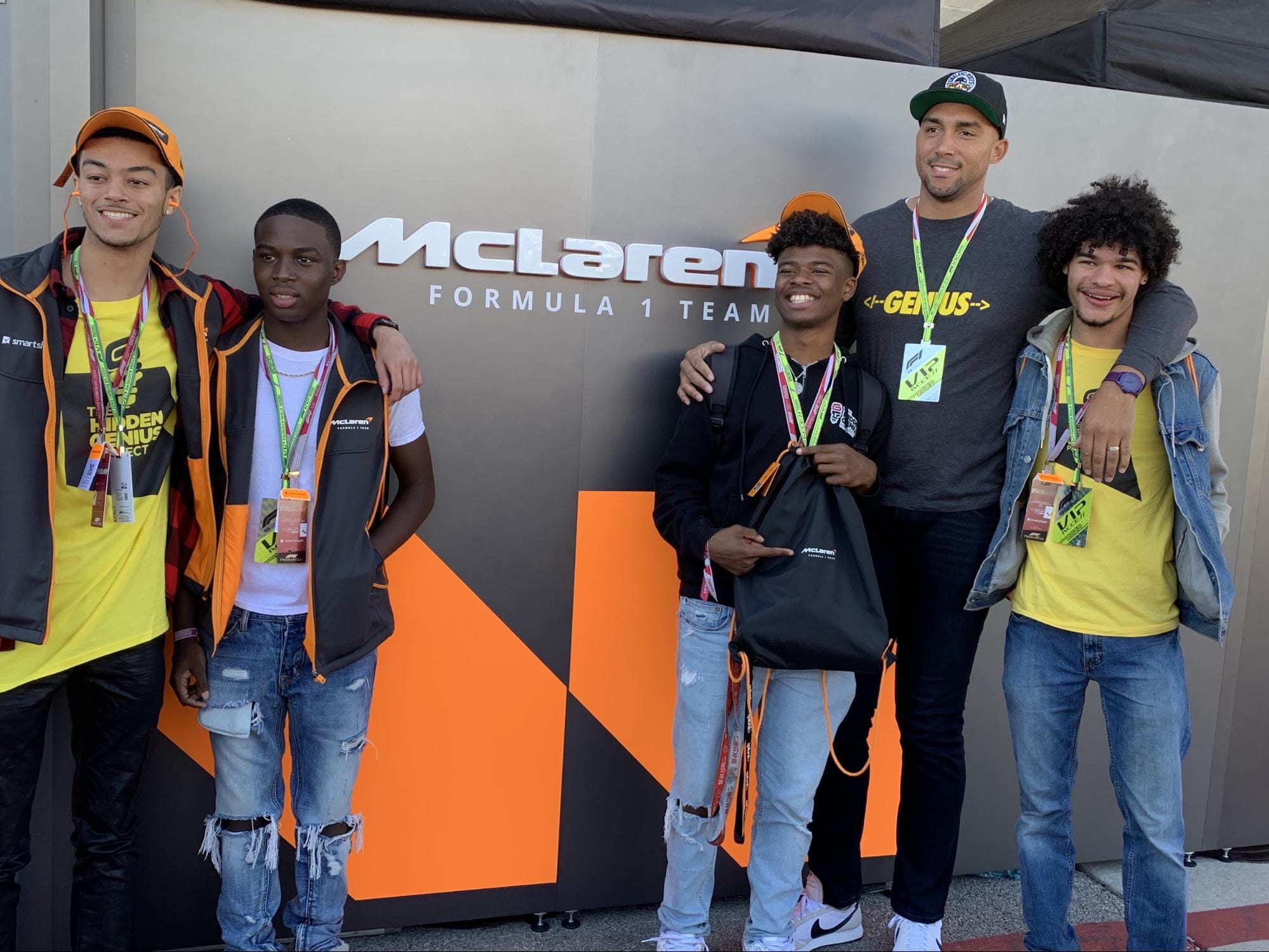 The Hidden Project Founding Executive Director, Brandon Nicholson, PhD along with Alumni Geniuses, and an Austin area student at the McLaren F1 Team Paddock.
Creating Access to the Tech Industry Through Tech Slam
The purpose of this event was to amplify the mission of the non-profit organization, The Hidden Genius Project (THGP), as they serve to empower and uplift young black men and youth of color by affording them opportunities to learn, innovate, and become technology leaders.
Tech Slam is a one-day sports and technology exposure catalyst event, encouraging young people—particularly youth of color—to explore exciting technology used today in the sports industry while building upon the strengths they already possess.
Approximately 30 youths attended from two Austin area High Schools: LBJ Early College High School and Manor New Tech High School. Smartsheet Sponsor X and McLaren hosted the event in collaboration with Splunk and other tech company partners committed to the event's success.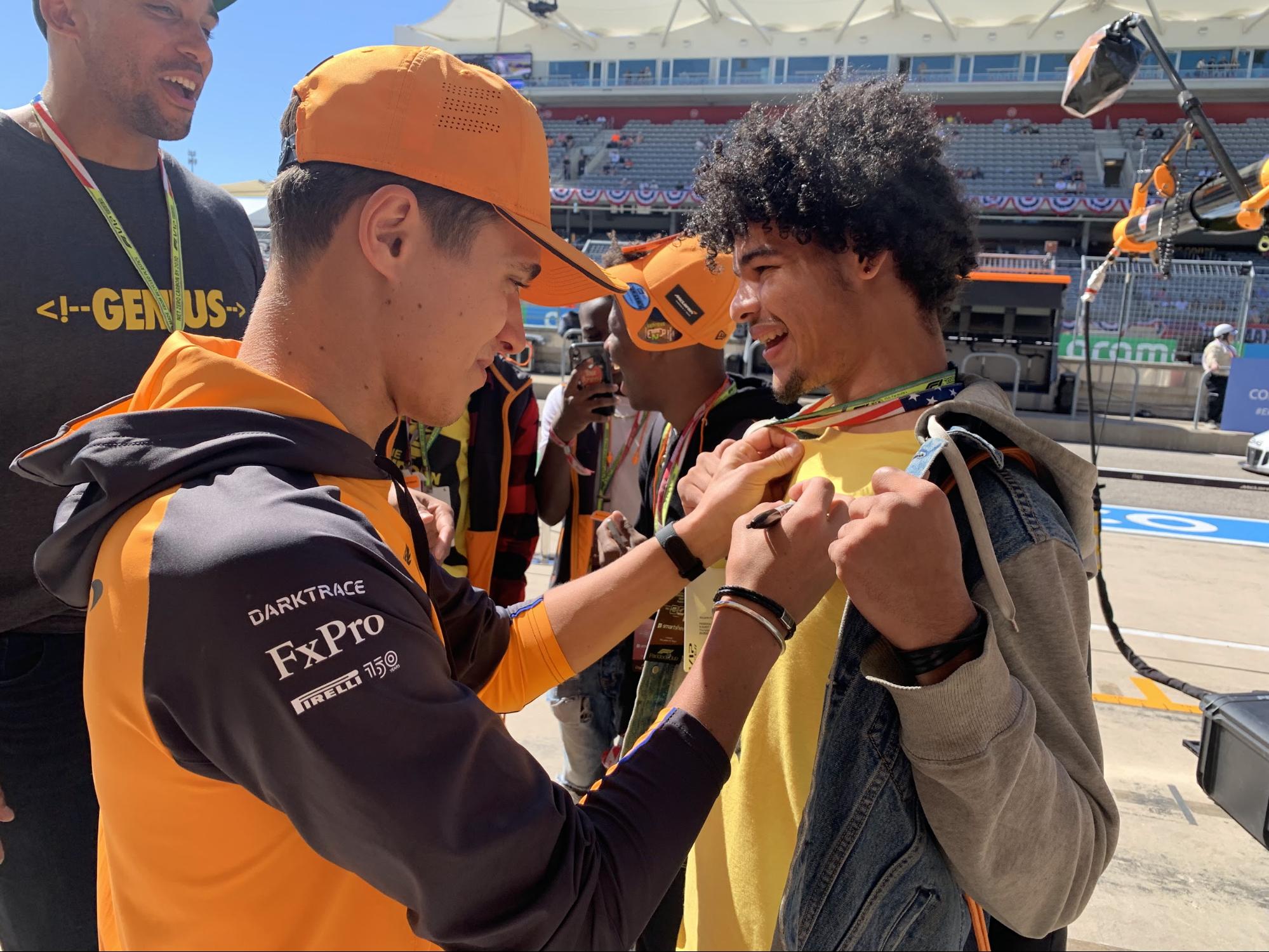 McLaren F1 Driver Lando Norris signing a Geniuses t-shirt
Bridging A Three-Way Partnership
Splunk x McLaren+Smartsheet x The Hidden Genius Project (THGP)
Splunk is a major sponsor of McLaren's real-life Formula 1 and has sponsored the non-profit organization The Hidden Genius Project since forming a partnership with them in 2019 through BEAMs.
Ahead of the much anticipated F1 Grand Prix race, THGP shared with the founder of BEAMs - Antoinette Raines, Sr. System Admin, a partnership opportunity available for Splunk: Tech Slam Austin in collaboration with McLaren and Smartsheet. THGP thought it would be a perfect opportunity to work with two organizations that Splunk partners with (THGP/McLaren) to bring Tech Slam to Austin.
Through these unprecedented times, we at Splunk know how important it is to bridge the data divide for communities of color who lack access to educational resources in STEM. Splunk's BEAMs ERG made it a priority to ensure we were present and could support these underrepresented youth. We wanted to not only create a bridge in this three-way partnership, but we came to inspire these youth so that they know there is a place for them in tech.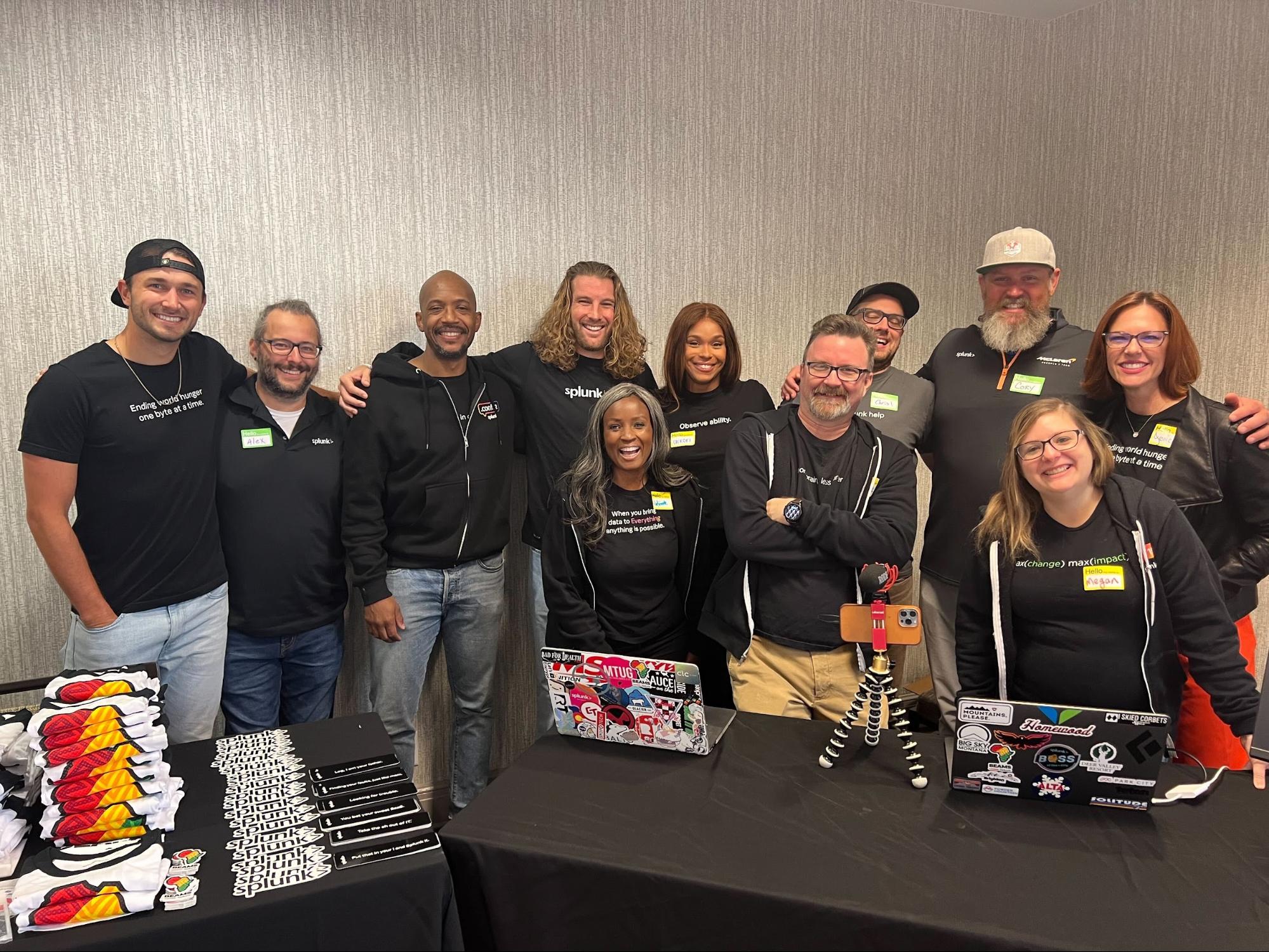 Back Row: Matt Mares, Sr Business Intelligence Engineer; Alex Román, Executive IT Support Analyst; Brandon Antone, Consulting Solutions Engineer; Evan Winfrey, Regional Sales Manager; Ch'Kori Brown, Regional Sales Manager; Chris Doebert, Sr. Solutions Engineer - O11y Strat; Cory Minton, Director, Observability Solution Strategists - AMER; Jessica Gomez, Director, AMER Regional Marketing.
Front Row: Antoinette Raines, Sr. System Admin, GFE; Dave Wallace, Sales Enablement and Content Innovation Manager, GFE; Megan Foster, People Consultant, SPOT
Splunkers used their Volunteer Time Off to help the local Austin youth learn about the intersection of sports and technology.
The event included:
Interviews and STEM workshops facilitated by THGP alumni
A meet-and-greet with McLaren driver Lando Norris
Technology demonstrations; inclusive of Splunk works with McLaren's real-life Formula 1 and eSports Shadow team
Sphero BOLT robot demonstrations led by THGP alumni geniuses
Splunkers shared stories of their journey into Tech and what it's like to work at Splunk
SWAG giveaway
Splunkers chaperoned students during a behind-the-scenes tour of the COTA track and the McLaren paddock area
Additionally, Austin City Councilwoman Natasha Harper-Madison came out to support the tech event
Check out what some of our Splunk volunteers had to say about their experience.
| | |
| --- | --- |
| Quotes from volunteers | Austin City Councilwoman Natasha Harper-Madison |
Special Splunk x McLaren Showcase
Cory Minton provided demos of our platform and showed how data is retrieved and then utilized by McLaren to help their race day strategy as spoken about by Randeep Singh, Director, Strategy and Sporting at McLaren.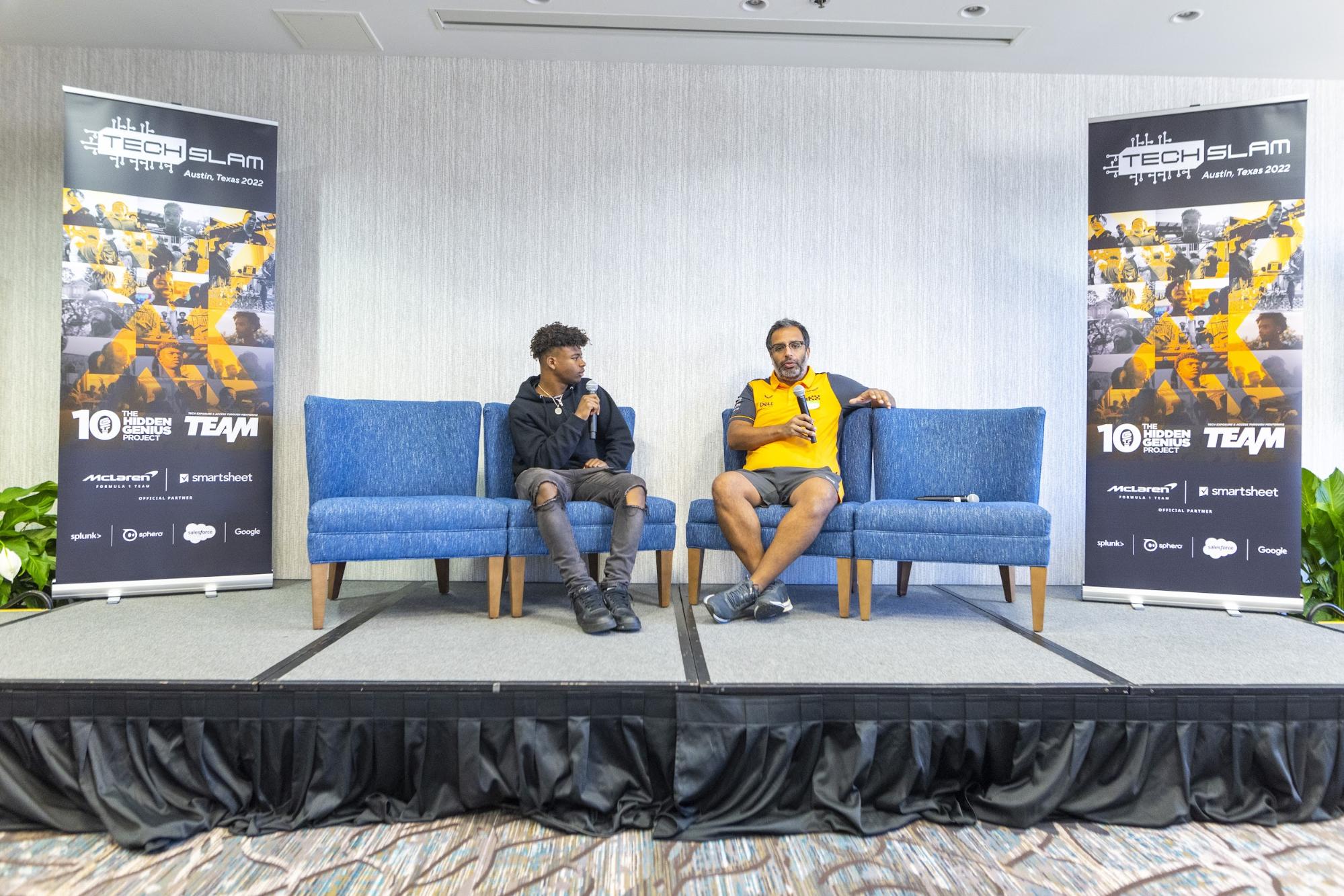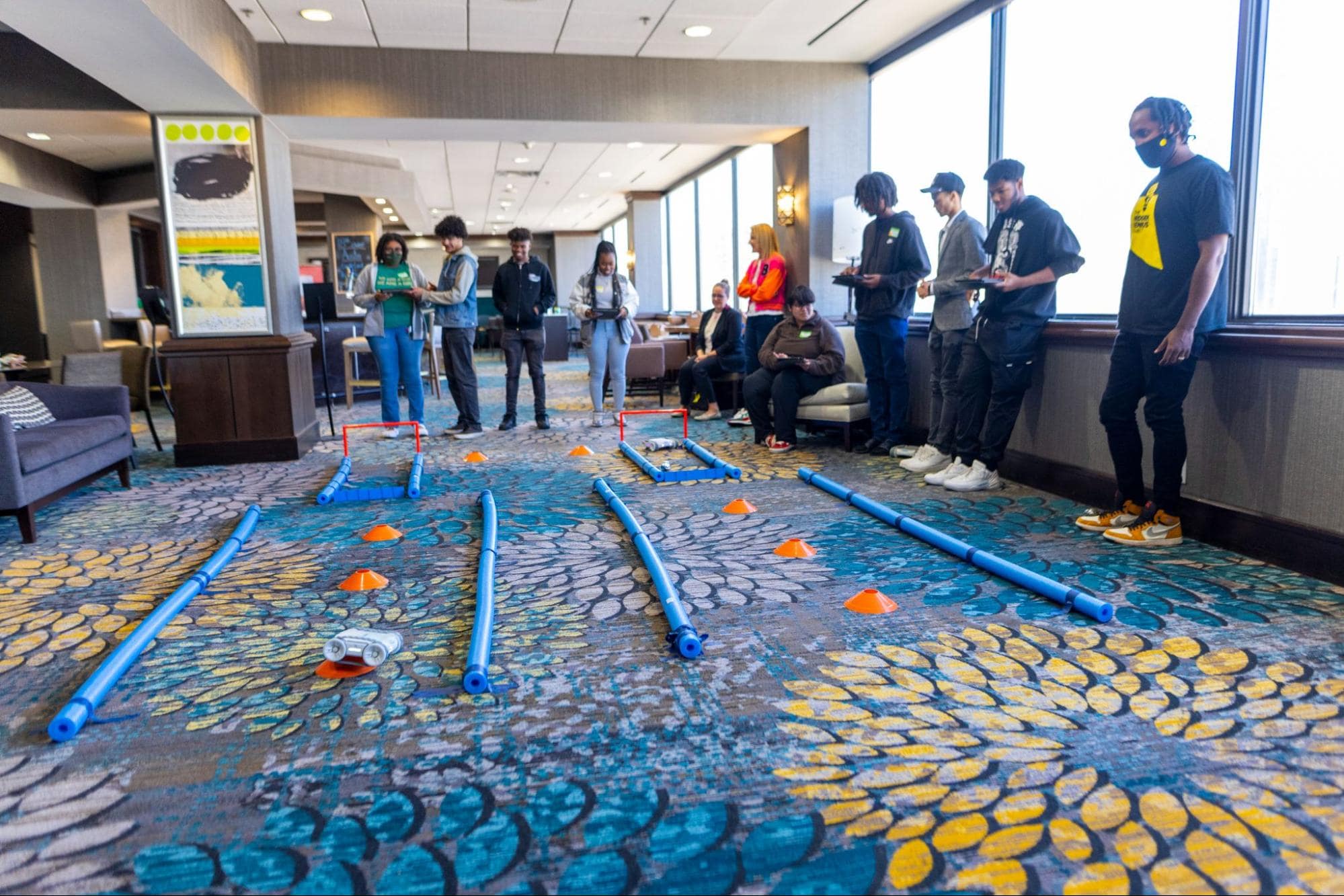 As a bonus, Splunk's Chris Doebert, Sr. Solutions Engineer, wondered if he could show THGP alumni how to pull data into Splunk from the Sphero BOLT robots. Take a look at "Hacking The World Around Them With Them: Advanced STEM Mentorship with Splunk, McLaren and The Hidden Genius Project " to see what Chris was able to showcase.
Tech Slam was a once-in-a-lifetime opportunity offered to Splunk volunteers because of the partnership between THGP and BEAMs. Moreover, it allowed Splunkers to empower underrepresented youth, leaving a positive impact on students of color to consider exploring a career in technology in the future.