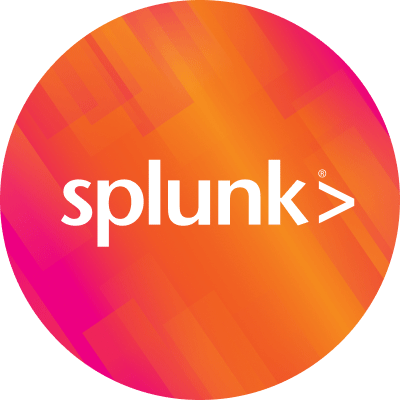 By Splunk November 13, 2020
In the latest edition of our 'Splunker Stories' series, we sat down with Splunk Recruiter Sophia Hall who discusses her unique background and what brought her to Splunk. Sophia also dives into being a woman of color working in tech, what she enjoys most about Splunk and how she directly relates to Splunk's core values – especially fun! Keep reading to learn more.
---
What did you do prior to joining Splunk and how did you end up at Splunk?
After a few other recruiting and HR roles, I came to Splunk via the acquisition of SignalFx, where I was also a Sales recruiter. Getting to work as a recruiter with SignalFx provided me with in-depth knowledge of Observability and APM for organizations at every stage of their cloud journey (from cloud-native apps to homegrown on-premises applications). It was a unique and fascinating experience supporting these teams through Splunk's biggest acquisition to date.
Tell us about your story. What experiences make you who you are today?
Growing up in a single parent household in Berkeley, I watched my mom work an extra night shift as a nurse every weekend in order to provide the basics for myself and my sister. I went to prep school in Santa Barbara on a scholarship, and ended up in college in Virginia before coming back to the Bay Area. My mom's work ethic always motivated me to keep my focus on building a better life for myself, and ensure I can work to support other women of color in doing the same for themselves and their families.
I come from a very diverse background which has shaped the way I guide the recruiting process. Since I understand firsthand what it feels like to be the "only person" in the room, I am committed to ensuring the candidates I partner with feel consistently supported and connected throughout Splunk's hiring process.
As a black woman working in tech for over ten years; there have been times when I've definitely had to fight for a proverbial seat at the table. Part of my success has come from the strength of my network — I actively work to build champions for myself by getting to know the people who can help me in my career and by providing results that speak for themselves — if you do the best work that you can do, people will notice you. I truly enjoy relationship building and creating these partnerships and champions.
I've found success comes from being my authentic self with a persistent drive for success. I always remember early in my career the struggles I faced with job hunting, I use my own past experiences to guide Splunk candidates with empathy and respect.
What do you enjoy about working at Splunk?
I can wholeheartedly say I'm on the BEST sales recruiting team in the tech industry!
I have a supportive manager, and she constantly motivates me to take on new and exciting challenges. Everyone at Splunk is so open, and so collaborative. It's a real joy coming to work every day, even via zoom from my little desk in my living room!
Which Splunk Values (Innovative, Fun, Disruptive, Open, Passionate) resonates most with you?
Disruptive: Splunkers are always willing to try something new, whether it's a tool for sourcing or changing up their interview process to see how we can make it better.
Passionate: No one has ever accused me of being low-key about my feelings! I'm happy to be in an environment where my enthusiasm is appreciated and encouraged!
FUN!: I absolutely love this is one of our values! Splunk truly means it when they tell us to bring our authentic selves to our every day. This is the first place I've worked where people appreciate my wacky sense of humour, and sometimes even laugh at my jokes!
How have your unique experiences and insights make you successful in your career, and at Splunk?
I am lucky that I spend most of my time talking to incredibly intelligent, dynamic sales people for our Observability Suite, which combines the SignalFx solution and some of Splunk's other cloud products. I am a true people person and relish the opportunity to speak to people all over the country about their experiences and passions. No day is ever boring!
Additionally, I am thrilled to have the opportunity to be the recruiting partner for our Splunk for Good and Social Impact teams, who help our non-profit and community partners make sense of their data and do good things with it!
I recently celebrated a professional highlight in my career bringing Kriss Deiglmeier onboard as Splunk's Chief of Social Impact and Splunk for Good. Hiring for Splunk for Good is more than just finding people who are experts in their roles. It's also a balance of the intangibles, being able to connect with people who have a genuine desire to partner with Splunk to make a difference in the world.
A side project I'm excited about is growing our referral program with an eye towards supporting inclusion efforts for under represented groups. With over 6,300 employees globally; Splunkers know some pretty amazing people. I am excited to lead a tiger team to further explore how we can tap into some undiscovered talent to add new values to our diverse teams.
Anything else you'd like to share that you haven't already? What can we find you doing outside of work?
I love, in no particular order: hanging out with my two young daughters, the Oakland (not Las Vegas) Raiders, yoga and Zumba, trashy mystery and romance novels, true crime shows, and going to the beach. I also love all things soccer, as my husband is a former player and current coach (Fun fact: our youngest daughter was born during halftime of the 2018 World Cup Final!) so we go to a lot of games and watch even more on TV.
Please visit our website if you would like to learn more about life at Splunk, or our Splunk4Good initiatives! Should you be interested in connecting with Sophia Hall (and our other great recruitment teams!) for some of our open career opportunities; please visit the Splunk Careers page!
----------------------------------------------------
Thanks!
Shreya Iyer