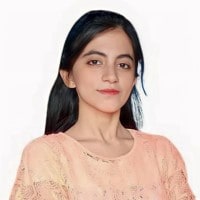 By Laiba Siddiqui July 20, 2023
Technical support engineers provide high-quality support through phone, email, or in-person to help customers with product questions or concerns. You can also call them computer support specialists.
And since the work is all about helping customers, the U.S. Bureau of Labor Statistics says technical support engineer jobs are expected to grow by 6% between 2021 and 2031.
So, if you are wondering how to get started in technical support engineering, you need to know the following:
Read on to learn more.
Understanding the technical support engineer role
Technical support engineers solve technical issues related to hardware, software, and technological products or services. In this role, you help users or customers troubleshoot problems with their software, hardware, or networking systems.
As a tech support engineer, you work for software companies, hardware manufacturers, or telecommunications providers. You can also work for I.T. service providers or in support departments of organizations that rely on technology.
(For more roles in tech, dive into these cybersecurity or DevOps roles.)
Responsibilities of a technical support engineer
The responsibilities of a technical support engineer can vary depending on the company and industry. But here are some everyday tasks you need to perform in this role:
Install and set up software applications
As a technical support engineer, you'll install and configure software applications on computer systems. And ensure clients have the right tools to complete their work efficiently. You follow installation procedures, adjust settings, and ensure everything follows company guidelines.
Monitor and maintain computer networks
In this role, you monitor computer networks to ensure they run well and catch any potential issues. You'll use network monitoring tools to:
Solve technical problems
When customers report technical issues, you help them determine what's wrong and find solutions. You'll analyze their feedback and use your technical expertise to identify the root cause of the problem. You can do this by collaborating with fellow support workers and using remote access tools.
---

---
Prioritize and manage your workload
You must prioritize and manage your tasks to provide prompt customer support. By staying organized, you can help customers promptly. Here's how:
Assess the urgency and impact of each issue
Categorize them based on severity
Allocate your time and resources accordingly
Design and implement computer systems
You'll work with clients to design and implement systems that meet their requirements. Your expertise in system architecture and best practices will help you streamline this process. Here's how to do it:
Understand their needs.
Recommend the right hardware and software configurations.
Help them achieve a smooth implementation.
Stay updated with new technologies
You should stay up to date with the new advancements in the support sector to provide support for the latest software and hardware solutions to your clients. Whether it's self-study, attending training programs, or staying informed about industry trends, you should always be ready to adapt.
Be the go-to person for clients
You'll be the clients' primary point of contact for technical concerns. You will use excellent communication skills to interact with them via phone, email, or chat. And to help them troubleshoot issues quickly, you should understand their needs and provide clear instructions.
(It's critical to keep up with industry trends, whether you're in cybersecurity or IT.)
Document your knowledge and solutions
Technical support engineers maintain procedural documents and reports to ensure accurate and up-to-date information.
In this role, you'll document your technical knowledge, resolutions, and best practices in a database. This way, you'll have easy access to information and help build a comprehensive knowledge base for your team.
Conduct user training sessions
If your employer requests, you can conduct training sessions to teach users how to make the most of different systems. You can do so by providing clear step-by-step instructions and demonstrations. These sessions will boost user productivity and minimize the need for basic support.
Assist with deploying new systems
You will work closely with clients and other team members to deploy systems and ensure smooth implementation. Your expertise will help execute a successful deployment with minimal disruptions.
Here's how to do that:
Perform compatibility checks
Configure the settings
Conduct testing
Provide support after deployment
Skills required to become a technical support engineer
To become a successful technical support engineer, you need some skills to address customer inquiries, troubleshoot technical issues, and provide exemplary support. So here are some key picks from Splunk:
Technical knowledge helps you understand your company's products or services. With strong technical skills, you can identify the root cause of problems, provide accurate solutions, and satisfy customers.
Troubleshooting skills let you diagnose and resolve technical issues efficiently. Having a good command of troubleshooting means you know how to analyze symptoms, gather information, and use logical reasoning to identify the underlying problem.
Troubleshooting skills provide timely resolution, minimize customer downtime and enhance their overall experience.
Positive customer service builds trust, fosters customer loyalty, and enhances the company's reputation. Excellent customer service skills require patience, empathy, and responsiveness to customer needs.
Strong communication skills help you convey technical information to customers quickly. Clear and concise communication makes it easier for customers to understand problems, instructions, and solutions.
---

---
Innovative thinking will help you find out-of-the-box solutions to customer issues. By creatively approaching these issues, you can address complex situations and exceed customer expectations by improving support efficiency.
Collaboration with cross-functional teams will help you resolve complex technical issues. Working together with developers, Q.A. professionals, and product managers make it easy to share knowledge, speed up issue resolution, and improve product design or functionality.
Documentation skills help technical support engineers maintain accurate records of customer interactions, technical issues, and solutions. Well-documented information facilitates knowledge sharing within the support team, provides customers with self-help resources, and helps identify patterns for process improvements.
Understanding computer hardware components helps you diagnose and resolve hardware-related issues. Knowledge of hardware functionality is key to reducing customer downtime and smooth operation.
Proficiency in Linux systems enables support engineers to navigate command-line interfaces, perform system configurations, and troubleshoot issues specific to Linux operating systems.
Familiarity with databases, such as SQL, helps address database-related issues. It will allow you to perform basic operations, troubleshoot queries, and ensure the proper functioning of applications that rely on databases.
Certifications needed to become a technical support engineer
As of 2023, these three certifications can help you kick-start your journey:
The CompTIA A+ 2019 certification is a special certificate for technical support engineers. This program can help you solve problems by training you in networking, operating systems, mobile devices, and security.
CCNA certification by Cisco Career certification provides basic networking knowledge. As a CCNA-certified professional, you can set up and manage LAN, WAN, and dial access services for small networks with up to 100 nodes. You'll learn to use protocols like I.P., IGRP, Serial, Frame Relay, IP RIP, VLANs, RIP, Ethernet, and Access Lists.
The CCNP SP Operations certification is for support engineers who work with service provider IP NGN core networks. It shows the professional knows how to troubleshoot and maintain network infrastructure. With this certification, they can identify and fix network performance issues and use operations management processes to prevent future problems.
(Explore more cybersecurity certifications for I.T. professionals.)
Salary of a technical support engineer
As per the latest Glassdoor update from June 2023, a technical support engineer makes $83,792 annually, with an average salary of $70,565 in the U.S.
However, factors such as location and experience can affect this number. Here are some other 2023 salary reports:
(Check out more salaries for I.T. roles plus I.T. spending forecasts.)
Summing up the role
As a technical support engineer, you assist customers with technical issues, monitor and maintain computer networks, and solve their problems. You will have opportunities for professional growth and competitive compensation in this role since it offers an in-demand career path.
What is Splunk?
This posting does not necessarily represent Splunk's position, strategies or opinion.