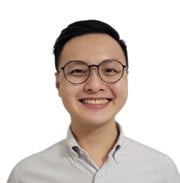 By Austin Chia April 26, 2023
As data science and data analytics become integral to our everyday lives, the demand for certifications in this field is at an all-time high. There are many different paths to pursue a certification in these areas — still, some stand out above the rest.
In this blog post, we will explore the top 5 data science and analytics certifications that are essential for anyone looking to build a strong career in this field. From digital product analytics to machine learning certification courses, these certifications can give you the boost you need in your career.
Read on to find out all about them!
The best Data Science & Data Analytics certifications to earn
There's a huge selection of data science and analytics courses out there, but here are some of the best ones available!
(Psst, for more on tech and data jobs, check out these resources: Cybersecurity Certifications, DevOps Certifications, Cloud Cerifications and IT Salaries: Trends, Roles & Locations.)
---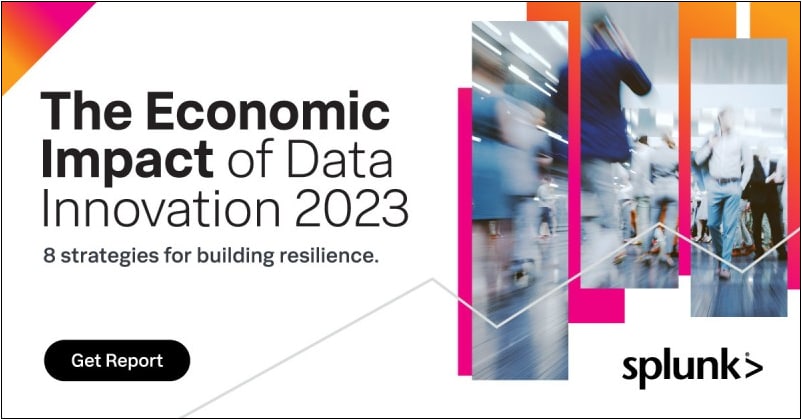 ---
Google Data Analytics Certification
Requirements. No prior knowledge is required. No exam is needed to achieve the certificate.
Cost. The certification has a monthly subscription of $39/month. Cost varies on completion speed.
Time to Completion. The Google Data Analytics Certificate should take around three months to complete.
When it comes to doing a beginner-friendly data analytics certification, the Google Data Analytics Professional Certificate would be the best choice. This certification is developed and offered by Google and delivered on the Coursera online platform. The certification covers eight courses with a wide range of basic topics in data analytics and provides an understanding of the tools, techniques, and principles used to analyze large datasets.Some tools the certificate covers include:
R
Structured Query Language (SQL)
Tableau
Google Sheets
Google Big Query
Since this certificate covers all the basic topics, having no prior background in data science and analytics is not a requirement to enroll. It's also unique among entry-level certs: it has a strong focus on practical projects. Each course has multiple projects to develop the necessary skills of an entry-level data analyst. I
It also encourages a capstone project at the end of the certificate. This is great for solidifying any skills gained from the certificate and providing a great portfolio to showcase.
I tried this certificate out for myself when I first started out becoming a data analyst and found it highly enriching. I thoroughly enjoyed the flexible online courses and also benefitted from the credentials the Google certificate brought—which landed me a job as a data analyst!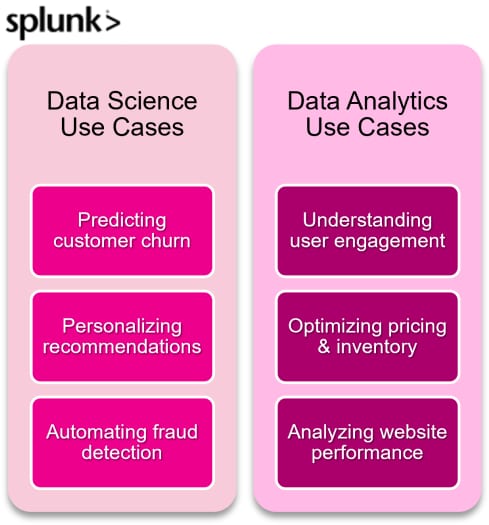 IBM Data Analyst Certification
Requirements: No prior knowledge is required. No exam is needed to achieve the certificate.
Cost: The certification has a monthly subscription of $39/month. Cost varies on completion speed.
Time to Completion: The IBM Data Analyst Professional Certificate should take around six months.
Another popular choice among data analysts is the IBM Data Analyst Professional Certificate.As an entry-level certification, IBM's Data Analyst certification is great for those looking to gain a comprehensive understanding of the fundamentals of data analytics.
This certification is slightly longer and involves nine courses created and taught by IBM experts on the Coursera platform.
What sets this certification apart from the one from Google is its emphasis on using Python for data science. Python is a crucial tool used by many data professionals and is definitely a must-have in the data analyst's toolkit. The courses cover topics on:
Data visualization using Excel and IBM Cognos
Python for data science
Database management using SQL
Requirements. DAMA recommends 6 months to 5 years of industry experience for the associate (first level) exam.
Cost. The exam costs $311.
Time to Completion. Ideally, you should take around three months to prepare for the exam.
The DAMA CDMP (Certified Data Management Professional) certification is a globally recognized certification program offered by the Data Management Association International (DAMA). DAMA is a professional association that focuses on data management practices and disciplines. The CDMP exam covers topics such as:
Data architecture
Data ethics
Data security
Certification demonstrates your commitment to the field of data management and your competence in implementing effective data management practices within organizations. The levels of certification include:
Foundation Level: This level establishes a basic understanding of the core principles and practices of data management.
Practitioner Level: This level validates an individual's ability to apply data management principles and techniques in practical scenarios.
Master Level: The Master level is designed for experienced professionals who have demonstrated mastery of multiple data management disciplines and can provide strategic guidance in data management initiatives.
Fellow Level: Fellow level status is reserved for industry thought leaders with over 25 years of industry experience, and is decided by nomination.
This is a great certification to consider, as the multiple levels allow you to showcase enhanced skillsets in data management topics. DAMA seeks to standardize data management qualifications in a rapidly growing industry, so it's definitely worth exploring this certification early on.
Splunk Core Certified User
Requirements. There are no prerequisites to taking the exam — the content from the courses should be plenty to help you prepare.
Cost. The cost of the certification is $130 USD per exam attempt. All courses are free to register.
Time to Completion. It should take about two weeks to complete the Splunk Core Certified User certification. You'll be given 60 minutes to take the exam, which has a mixture of 60 multiple-choice questions.
For those who want to become a Splunk expert, the Splunk Core Certified User is the go-to choice. The content and exam covers tools and techniques used in data analysis using the Splunk platform.
It also helps gain insight into how to use Splunk's Search Processing Language (SPL) to search logs efficiently and display the results in an easy-to-understand format. Some key aspects you'll learn through earning this certification include:
Using fields for searches
Scheduling reports for automation
Creating data visualizations and maps on the Splunk Web Interface
Transforming data and using statistical eval functions
Managing knowledge objects
(Get started with these Splunk Tutorials or explore Splunk Training & Certification for all available courses.)
TensorFlow Developer Certificate
Requirements. Introductory Python programming skills are required. Prior machine learning or deep learning knowledge and/or a background in mathematics are helpful but not required.
Cost. The cost of the TensorFlow Developer Certificate exam is $100 USD.
Time to Completion. It should take candidates about 1-2 months to fully prepare for the exam. The exam itself will last up to 5 hours and will be an online, hands-on, performance-based test.
The TensorFlow Developer Certificate is for those who intend to learn about applied data science. In this certificate, you'll be exposed to different areas of machine learning through building and training models using TensorFlow.
TensorFlow is a popular platform used by data scientists and machine learning engineers for developing and deploying machine learning applications.
In this certificate, you'll be tested on how to use build and manage models on TensorFlow. This certificate program is unlike the others mentioned — it does not provide a course curriculum to help you acquire all the needed skills. However, to prepare for the exam, TensorFlow has recommended:
The DeepLearning.AI TensorFlow Developer Professional Certificate specialization on Coursera
The Intro to TensorFlow for Deep Learning course on Udacity
The certificate is highly specific to using Python in TensorFlow within the PyCharm IDE, so if you're planning to demonstrate your advanced skills in machine learning and artificial intelligence, this is for you. Plus, earning this certificate means you'll be included in the TensorFlow Certificate Network, which can be great for networking with like-minded data science enthusiasts.
Google Advanced Data Analytics Certification
Requirements. Some experience in data is required. Made for senior data analysts or budding data scientists.
Cost. The cost for the Google Advanced Data Analytics Certification is $39/month on a subscription basis.
Time to Completion. It should take about three months to complete the certification, with an average of 10-15 hours/week spent on coursework.
Last up on this list is the Google Advanced Data Analytics Certification, launched just this year in 2023!
Building upon the basic Google certificate, this advanced version covers data science topics like data exploration, machine learning, and applied statistics. You'll also gain an in-depth understanding of how to use common tools like:
Python
Jupyter Notebook
Tableau
Kaggle
These are good changes from the R programming language included in the basic certificate from Google. Having some knowledge of Python for data science would make you a more well-rounded data scientist.
At the end of this certification program, you'll have a strong understanding of data science and gain the confidence to use its most popular tools. There will be no final exam to pass and earn the Google Advanced Data Analytics Certificate. You'll earn your certificate upon completion of all seven courses.
(Explore the 12 types of performance indicators.)
---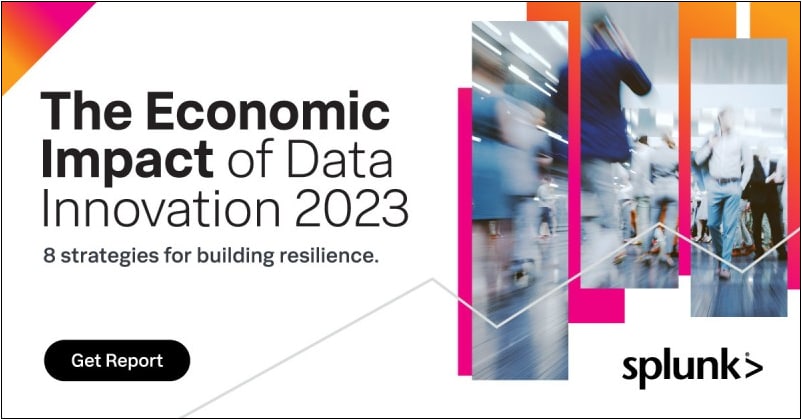 ---
Why certify in data science & analytics
Data science certifications have been becoming popular over the years, and some have shown skepticism about the value they can hold and whether they're needed.
Here are some reasons why data science certifications are still worth earning.
Job marketability. Certifications give you a competitive edge in the job market since employers often look for candidates with certifications on their resumes.
Confidence booster. As you gain knowledge and skills, your increases and credentials are a great way to demonstrate that you've mastered certain topics.
Networking. You may meet other data scientists through the certification program. This can lead to opportunities and connections that could be beneficial in the long run.
Increased salary. According to Glassdoor's best jobs, data scientist sits in third place, with a high average salary of $120,000. Through certifications, you'll be able to ask for and seek out higher-paying data science opportunities.
Overall, data science certifications can help you build your skillset and open up more opportunities for career growth. They can also provide a sense of accomplishment, credibility and job marketability. It's well worth the effort to pursue one!
(Learn more about the role of a data analyst.)

Wrapping up
Earning a data science certification is an excellent way to jumpstart your data science career and stand out from the competition.
Before you make a final decision, consider which certification best fits your experience, skillsets, and goals. Be sure to also check any requirements, costs, and time commitments associated with each certificate program.
All the best with learning data science through these certifications!
What is Splunk?
This posting does not necessarily represent Splunk's position, strategies or opinion.