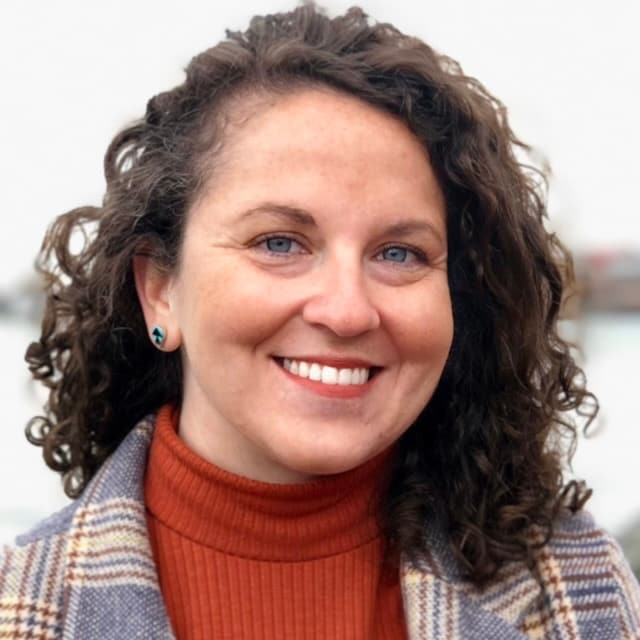 By Chrissy Kidd October 28, 2022
Virtually every business utilizes some form of data collection, no matter how big or small. While large-scale enterprises have more established methods for collecting, storing and analyzing data, smaller companies and start-ups are also beginning to understand the value of data collection and analysis in order to:
This is especially true in the age of Big Data and democratized data — where we have more data-driven insights available to us than ever.
Most enterprises already collect and manage data using databases, CRM platforms or automation systems, but data in its many forms and entry types can lead to inconsistent or duplicate (redundant) information. More efficient data collection requires a more streamlined process of data management. That's where data normalization comes in.

In simple terms, data normalization is the practice of organizing data entries to ensure they appear similar across all fields and records, making information easier to find, group and analyze. There are many data normalization techniques and rules. In this article, we'll cover the basics and provide some tips for how you can improve the organization and management of your data.
Defining data normalization
Data normalization can be defined as a process designed to facilitate a more cohesive form of data entry, essentially 'cleaning' the data. When you normalize a data set, you are reorganizing it to remove any unstructured or redundant data to enable a superior, more logical means of storing that data.
The main goal of data normalization is to achieve a standardized data format across your entire system. This allows the data to be queried and analyzed more easily which can lead to better business decisions.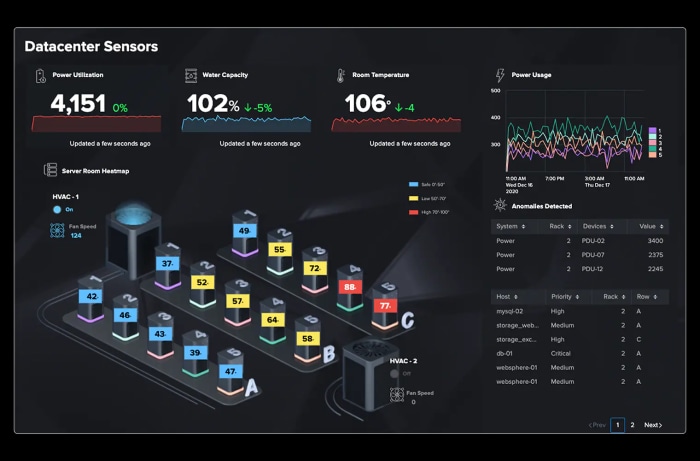 Data normalization could be included in your data pipeline, which supports overall visibility into your data, a concept known as data observability. Ultimately, normalizing your data is one step towards optimizing your data — maximizing the value you can get from it.
There are many other benefits of normalizing data that we'll explore later on, but first, it's important to explore some key data normalization techniques.
(Read our companion piece on data denormalization.)

How do you normalize data?
In a fundamental sense, data normalization is achieved by creating a default (standardized) format for all data in your company database. Normalization will look different depending on the type of data used. Here are some examples of normalized data:
Miss ANNA will be written Ms. Anna
4158488400 will be written 415-848-8400
37 buttercup AVE will be written 37 Buttercup Avenue
Amazon will be written Amazon.com, Inc.
VP product will be written Vice President of Product
Knowing how to normalize data en masse is a more complicated matter. It is typically done by a process of building tables and linking them together, all while following a set of practices to protect the data and reduce data anomalies. These data normalization techniques and practices take many different forms — let's take a look now.
(Solve common data anomaly challenges.)
Types of data normalization forms
Data normalization follows a specific set of rules, known as "normal forms". These data normalization forms are categorized by tiers, and each rule builds on the one before — that is, you can only apply the second tier of rules if your data meets the first tier of rules, and so on.
There are many types of data normalization forms, but here are four of the most common and widely used normal forms that can be applied to most data sets.
1. First Normal Form (1NF)
The first normal form, aka 1NF, is the most basic form of data normalization. The core outcome of this rule ensures that there are no repeating entries in a group. This means:
Every cell should only have one single value.
Every record should be unique.
An example would be a table that documents a person's name, address, gender, and if they ordered a Splunk T-shirt.
Example of data the first normal form:
| | | | |
| --- | --- | --- | --- |
| Name | Address | Gender | T-Shirt Order |
| Joe Bloggs | 37 Buttercup Avenue | Male | Large |
| Jane Smith | 64 Francisco Way | Female | Small |
| Jane Smith | 64 Francisco Way | Female | Medium |
| Chris Columbus | 5 Mayflower Street | Male | Medium |
2. Second Normal Form (2NF)
2NF is the second normal form that builds on the rules of the first normal form. Again, the goal is to ensure that there are no repeating entries in a dataset. Entries with this data normalization rule applied must:
Adhere to all the 1NF requirements.
Have one primary key applied.
The application of one primary key essentially means that a separate table needs to be created for subsets of data that can be placed in multiple rows. The data in each table can then be linked with foreign key labels (numbers in this case).
If a primary key such as 'Customer Number' is applied to our T-shirt example, then subsets of data that require multiple rows (different T-shirt orders), will need to be placed in a new table with a corresponding foreign key.
Example of data in the second normal form:
| | | | |
| --- | --- | --- | --- |
| Customer Number | Name | Address | Gender |
| 1 | Joe Bloggs | 37 Buttercup Avenue | Male |
| 2 | Jane Smith | 64 Francisco Way | Female |
| 3 | Chris Columbus | 5 Mayflower Street | Male |
| | |
| --- | --- |
| Customer Number | T-Shirt Order |
| 1 | Large |
| 2 | Small |
| 2 | Medium |
| 3 | Medium |
3. Third Normal Form (3NF)
The 3rd normal form data model includes the following rules:
It should adhere to all the 2NF requirements.
It should only be dependent on the primary key (no transitive functional dependencies).
This means that if any changes to the primary key are made, all data that is impacted must be put into a new table.
In our example, if you're documenting someone's name, address and gender, but later go back to change the name, the gender might change as well. Therefore, gender is given a foreign key and all data on gender is placed in a new table.
Example of data in the third normal form:
| | | | |
| --- | --- | --- | --- |
| Customer Number | Name | Address | Gender ID |
| 1 | Joe Bloggs | 37 Buttercup Avenue | 1 |
| 2 | Jane Smith | 64 Francisco Way | 2 |
| 3 | Chris Columbus | 5 Mayflower Street | 1 |
| | |
| --- | --- |
| Customer Number | T-Shirt Order |
| 1 | Large |
| 2 | Small |
| 2 | Medium |
| 3 | Medium |
| | |
| --- | --- |
| Gender ID | Gender |
| 1 | Male |
| 2 | Female |
| 3 | Non-binary |
| 4 | Prefer not to say |
4. Boyce and Codd Normal Form (3.5NF)
The Boyce Codd Normal Form, known as the BCNF or 3.5NF, is a developed version of the 3rd normal form data model (3NF). A 3.5NF is a 3NF table that doesn't have candidate keys that overlap. This normal form includes these rules:
It should be in 3NF.
X should be a super key for every functional dependency (X → Y).
Essentially, this means that for a dependency X→ Y, X can't be a non-prime attribute, if B is a prime attribute.
Benefits of data normalization
Now that we've got the basic concepts down, let's look at what normalized data can bring to your business. As well as the obvious benefits of a better organized and well-structured database, there are plenty of other advantages of data normalization for businesses:
Freeing up space. Before normalizing your data, you might have had instances of repeated customer information across several locations in your database. By organizing and eliminating duplicate data, you can create valuable storage space while helping your system to run quicker and more efficiently.
Improving query response time. The speed at which you can find data after normalization is also a significant advantage for general query execution. Numerous teams within a business can find information in one place, as opposed to scattered across several data sets.
Reducing data anomalies. Another key advantage of data normalization is the elimination of data anomalies - i.e. data storage inconsistencies. The problems with the structure of a database are revealed when there's an error with adding, updating or deleting information in a database. The rules of data normalization help to ensure that any new data is entered and updated correctly, without duplication or false entry, while you can delete information without affecting any other related data.

Enhancing cross-examination capabilities. Data normalization methods are useful for businesses that gather insights from a variety of sources, especially when they stream, collect and analyze data from SaaS platforms, as well as digital sources such as websites and social media.
Streamlining the sales process. Through data normalization, you can put your business is in the best position for growth. This is done through tactics like lead segmentation. Data normal forms ensure that groups of contacts can be divided into comprehensive categories based on job titles, industry sector, location etc. All of this makes it easier to find information about a lead and eliminates many issues for commercial growth teams.
Challenges of data normalization
While there are numerous advantages of data normalization for organizations, drawbacks of data normalization must be recognized:
Slower query response rates. When normalizing data at a more complex level, some analytical queries may take your database longer to perform, especially those that need to pull through a large amount of data. Normalized data rules require the use of multiple data tables which databases take longer to scan. The trade-off is traditionally increased query performance time for reduced storage, though the cost of storage will likely decrease over time.
Accurate knowledge is required. A thorough and accurate foundation knowledge of the data normal forms and structures is needed in order to properly standardize your data. If the initial process is incorrect, you will experience significant data anomalies.
Added complexities for teams. In addition to setting up the database, you must educate the right people on how to interpret it. Much of the data following the rules of normal forms is saved as numerical values, meaning that tables contain codes instead of real information. This means that you must always reference the query table.
Denormalization as an alternative. Developers and data architects continue to design document-oriented NoSQL databases and non-relational systems that can be used without disk storage. A balance of data normalization and denormalization is being increasingly considered.
Data normalization: The verdict
The process of data normalization may take time and effort, but the advantages of data normalization far outweigh the drawbacks. Without normalizing the data you collect from various sources, most of that data will lack real meaning or purpose for your organization.
While databases and systems may evolve to enable less storage, it's still important to consider a standardized format for your data to avoid any data duplication, anomalies or redundancies to improve the overall integrity of your data. Data normalization unlocks business potential, enhancing the functionality and growth possibilities of any organization. For this reason, data normalization is one of the best things you can do for your enterprise today.
What is Splunk?
This article was written in collaboration with Ailis Rhodes and does not necessarily represent Splunk's position, strategies or opinion.