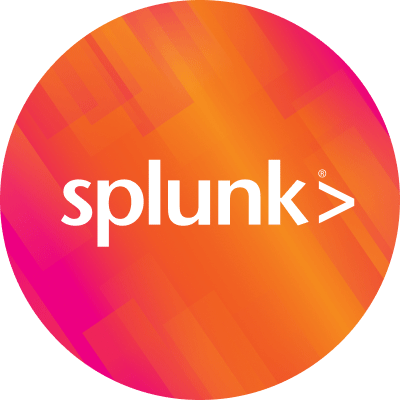 By Splunk October 21, 2021
If you thought this week couldn't get more thrilling, I've got news for you: We're shifting into overdrive. On the heels of our action-packed customer and user conference, .conf21, we're heading to Austin, Texas this weekend to cheer on our data-driven partners at McLaren Racing for the Formula 1 U.S. Grand Prix.
Since our partnership began in March 2020, we've been helping McLaren enhance performance across the McLaren Formula 1 team — and more recently, the McLaren Shadow esports team — by connecting all of their data at immense speed and at great scale.
This is just one example of where Splunk pulls ahead of the pack. We help tens of thousands of customers worldwide, including 92 of the Fortune 100, turn data into doing to drive success.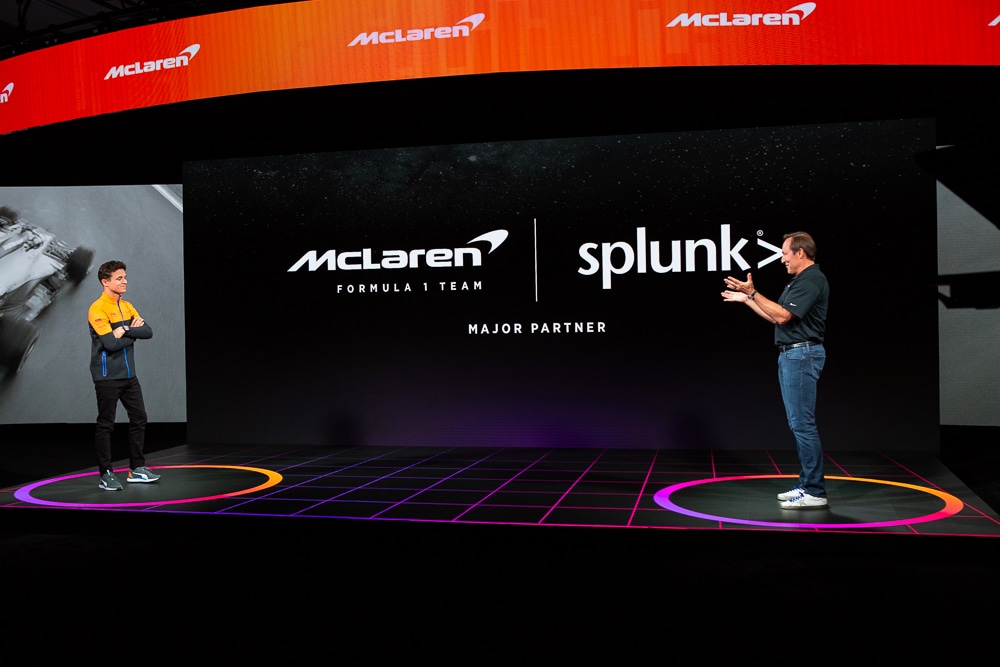 Formula One driver for McLaren Racing, Lando Norris, and Splunk CEO Doug Merritt on stage at .conf21
This weekend's Grand Prix is no exception. In Formula 1, races can be won or lost by milliseconds. With such a thin margin for error, McLaren must ensure optimal performance and smart decisions at split-second speed. And when it comes to race cars, there is a lot of data involved in those decisions.
Racing at over 300 kph (that's 185 mph), McLaren's MCL35M generates 1.5 terabytes of data in just a matter of hours. On race weekends, Splunk helps to ensure streaming data from each of the car's nearly 300 sensors — which monitor everything from fuel level and tire pressure to speed and battery health — make it back to 30+ engineers at McLaren's Technology Centre Mission Control in the UK to help determine the race strategy based on the available data. It is mission critical for McLaren to receive real-time telemetry. If they don't get access to the data, it could impact the success of the race.
A single miscalculation or network interruption could be the difference between finishing on the podium, or out of the points. That's why optimal performance of McLaren's hybrid infrastructure is of utmost importance. Splunk helps provide visibility into everything from servers and databases to networks and cloud infrastructure so the team can turn data into doing.
Off the track, Splunk provides data analysis and live dashboards for the McLaren Shadow esports team. Its platform examines the timing data, tire temperatures and wear, optimal throttle and brake application, and other crucial metrics, to help increase the esports team's competitive edge.
That kind of high-octane decision-making will be especially critical in Austin this weekend. Fresh off P1 and P2 wins for McLaren drivers Daniel and Lando, respectively, at the Italian Grand Prix last month, the stakes are high — and all eyes will be on McLaren to see if they can clinch victory yet again, and secure P3 in the 2021 Constructors' Championship. And I can't wait to join our customers in Austin to cheer on all of Team McLaren and their data-driven performance in the U.S. Grand Prix.
To get in the racing spirit, check out this new video with McLaren Racing CEO Zak Brown on how the team uses data to go even faster.
----------------------------------------------------
Thanks!
Doug Merritt