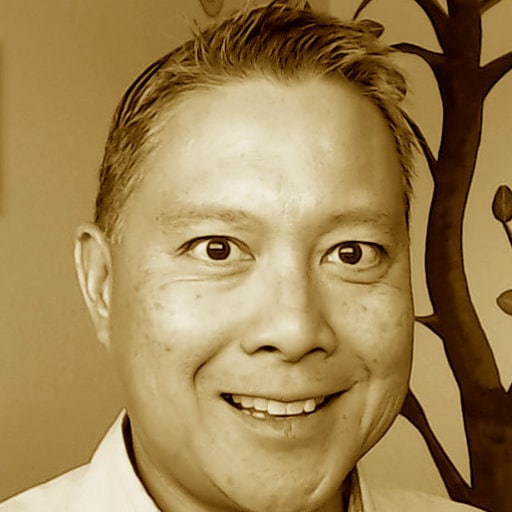 By Eric Fusilero June 06, 2023
Lately I've been confronted more and more with the notion of holding two opposing ideas at the same time, while being able to accept that they can both be true. This cognitive dissonance surfaced again for me when I was asked to participate in a DeVry University roundtable discussion focused on innovative ways to bridge the talent gap. Spending a virtual lifetime in education, I'm of two minds when it comes to talent and skills. I am hopeful for the future and yet very worried about whether we are ready for it.
The Gap
It's becoming crystal clear that there is a disparity between the demand for skilled cybersecurity professionals and the available talent pool. As technology continues to advance and cyber threats become more sophisticated, there is an increasing need for individuals with specialized knowledge and skills in cybersecurity – and yet the supply of qualified professionals has not kept pace with the growing demand. This is where we're seeing the gap.
Innovative Solutions to Closing the Gap
This challenge is on my mind a lot, which is why I jumped at the opportunity to participate in the DeVry Digital Dialogues Roundtable entitled, "Innovative Solutions to the Cyber Talent Gap." On this panel, seven influential business leaders discussed how to construct technical career paths using a diverse workforce that is technically-trained and ready to be successful in today's workplace. The discussion traversed through questions and solutions including:
Internal Mobility – How do we help existing employees advance their careers through new skills provided in the workplace?
Non-Traditional Supply – How can companies partner with universities and other educational institutions to develop programs and courses specifically tailored to the needs of their organization?
Mentorship – How can mentorship and professional development opportunities provide access to the latest tools and technologies, and create a supportive and inclusive work environment?
How Can Talent Thrive?
During the discussion, the moderator and President of DeVry University, Tom Monahan, asked what advice I might have for business ecosystems looking to develop talent to thrive in this world. I shared that prioritizing, upskilling, and reskilling have never been more important than they are today. There is so much demand for learning and so many ways to meet this demand. The question becomes, do employee-learners have the time and space to do it? Are they given the guidance and ability to take control over their own career – to develop and future-proof themselves? This is something that organizations should consider if they want to help talent thrive.
One Big Idea
"Partner, partner, partner" was my response when Tom Monahan asked the panelists to share one big idea or piece of advice to close out the discussion. I offered up one big idea that to go far and have a broad reach, we must work together to share knowledge and best practices. This means partnering with industry leaders and organizations to gather input and feedback on current trends, opportunities, and changes in the tech industry so we can adapt current programs and create more experiential opportunities for all learners. Reaching far and wide also means expanding partnerships and traditional workforce sourcing tactics to reach women, minorities, and the disenfranchised struggling to find viable career opportunities and break into fields like cybersecurity, data science, and information technology.
Two Opposing Things Can Be True
As I stated earlier, I'm hopeful for the future because of technological advancements. And yet, I fear we are not prepared for what's behind the advanced technology curtain – the looming malicious activities that can exploit vulnerable computer systems and digital infrastructure. The confidentiality, integrity, and unguarded access to information is at risk for all of us. This is why conversations with thought leaders like those on this panel are so crucial. Find out more about the innovative solutions we discussed on the DeVry Roundtable here.
Thank you for keeping this critical challenge top of mind and thank you to all the learners and leaders who recognize the value of life-long learning.