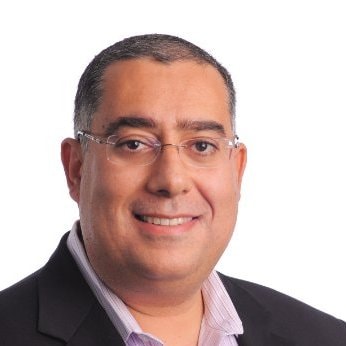 By Ammar Maraqa December 06, 2022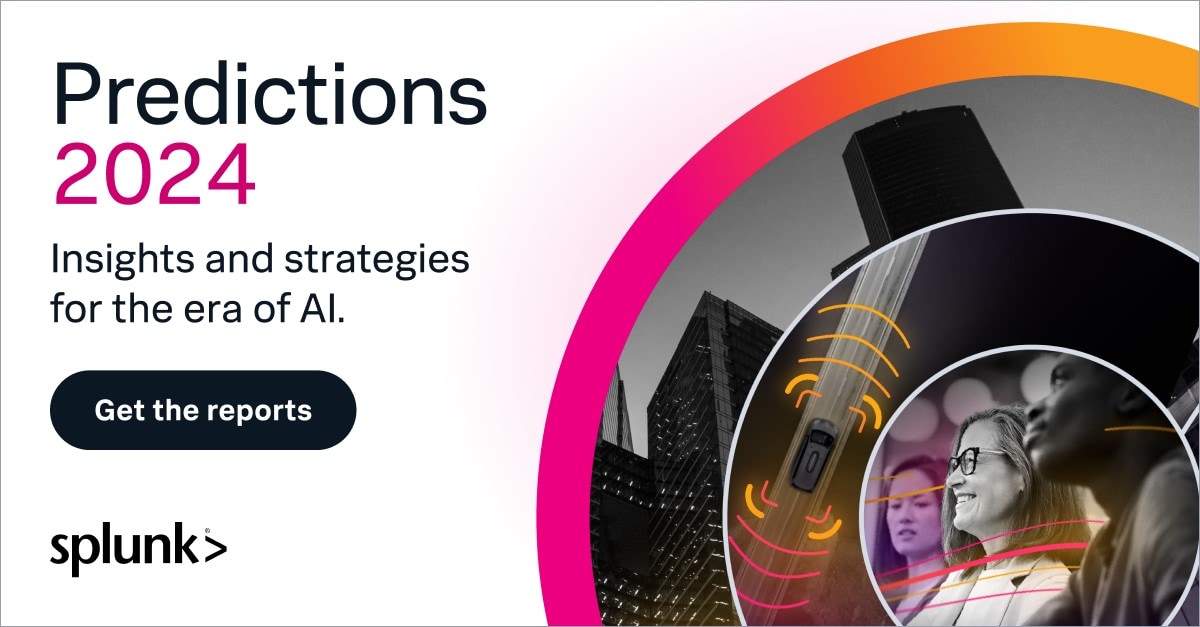 Preparing for the future is never a simple undertaking, especially in times like these that feature everything from macro uncertainties, recession fears, global supply disruptions, tech talent shortage, and ever-escalating cyber attacks.
But as these challenges arise, new solutions are simultaneously emerging. Splunk's 2023 Predictions launches today, and it includes insights from two dozen Splunk senior leaders and technology experts on the present — and future — technological and economic landscape. I've summarized some of the major themes that we've observed across security, IT and observability, emerging technologies and more.
Leaders Focus on Emerging Tech and Trends
It's impossible to capture every evolution and trend shaping our world right now, but the Leadership Insights and Emerging Technologies report captures some major themes. The potential for a recession — driven both by true instabilities and self-reinforcing fears — and questions about how severe it might be creates a lot of uncertainty.
In this climate, business and emerging technology trends we're seeing include:
Organizations must continue to prioritize digitization, and in this economic environment, they're doing so with a tighter focus on immediate value, versus broader, longer-term innovation.
Deglobalization pressures (and the cost of moving data long distances) are forcing global organizations to tailor their strategies and take some of them local, instead of driving a single, global solution footprint.
Blockchain remains one of the more exciting foundational technologies for the next few years, despite the ongoing crypto crash.
I'm also bullish on augmented reality. We're a long way from living in a metaverse, but we're already augmenting how we navigate traffic, decorate our homes and more.
AI/ML remains a huge force, and as it grooves into every aspect of our lives and our businesses, new ethical standards for AI — and jobs — will arise.
Greater Threats — and Greater Security Solutions
Our Data Security Predictions report highlights how a greater focus on resilience is shaping the way that security teams work, from tooling all the way to the office of the CISO. Aside from the political and economic uncertainty, organizations also have an ever-growing number of cybersecurity threat vectors and vulnerabilities to be concerned with. This year, we'll see enterprise misinformation become a bigger problem, ransomware actors skip the lockup and move straight to extortion, and the cybercrime-as-a-service economy spawning more cyberattacks.
It's not all bad news, though. Automation and more diversified hiring will help alleviate the security talent crisis. And while threats continue to multiply, the discipline of cybersecurity as a whole has likewise evolved. We're in a much better place than where we were even five years ago; the rise of automation, the convergence of data across each organization and the integration of tools and resources will position organizations so that they're ready for whatever threats that come.
Digital Transformation Stays a Priority
With greater, faster digital transformations comes greater complexity — and the tools to manage that complexity become all the more important. The Observability and IT Predictions report finds that observability is now a core competency, essential for driving digital transformation, delivering excellent customer experience and supporting hybrid, multicloud infrastructures. At the same time, automation will help organizations address both the increasing complexity of systems, as well as the shortage of tech talent.
A tighter focus on short-term value in digital transformation means that much of an organization's focus will be on digital resilience, through establishing observability into the performance and security of their data and systems.
Public Sector Leads in Addressing Supply Chain Risks
The public sector is unique in that it faces many of the same challenges that the private sector does — except with fewer resources and higher stakes. Our Public Sector Predictions report finds that agencies are facing increasing ransomware attacks and continued supply chain risks, while still suffering from the aftereffects of the Great Resignation.
To address these issues, agencies have been increasing information sharing and collaboration (as we predicted last year), as well as automating security to defend against increasingly sophisticated cyberattacks. We'll also see more focus on supply chain security next year, and our security experts say that public sector agencies will pioneer the software bill of materials, or SBOM, as a remediation tool against supply chain attacks.
A Unified Vision for Resilience
A running theme through all of our reports has been resilience. The pandemic certainly put a spotlight on that topic, and the threat of recession gives it renewed importance. One response we're seeing is a need for ITOps, DevOps and security to come together, combining observability and security into a more complete vision of resilience.
The year ahead will bring challenges old and new, as it always does, but a focus on value, opportunity and resilience will help organizations continue to innovate, evolve and succeed.
Download all four Predictions reports here.