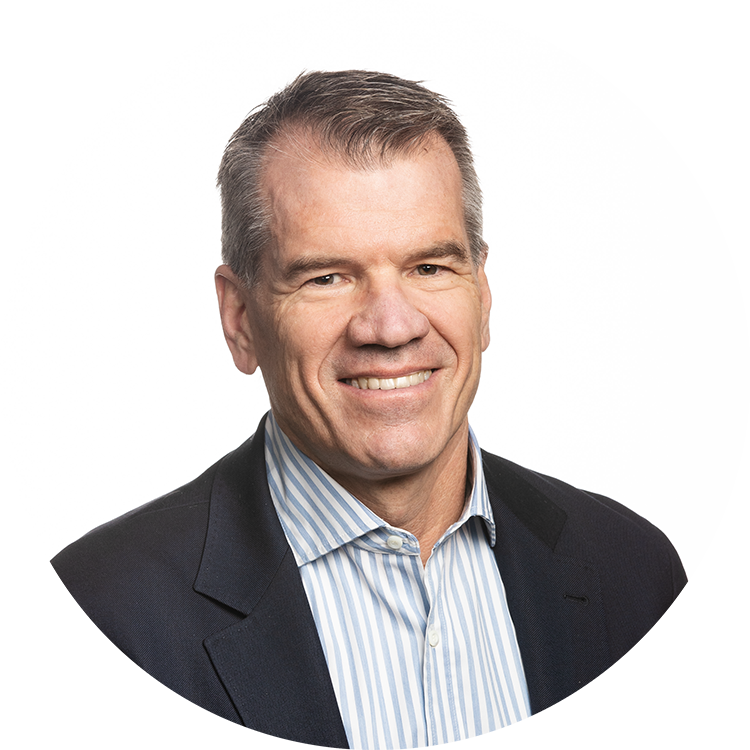 By Gary Steele April 13, 2023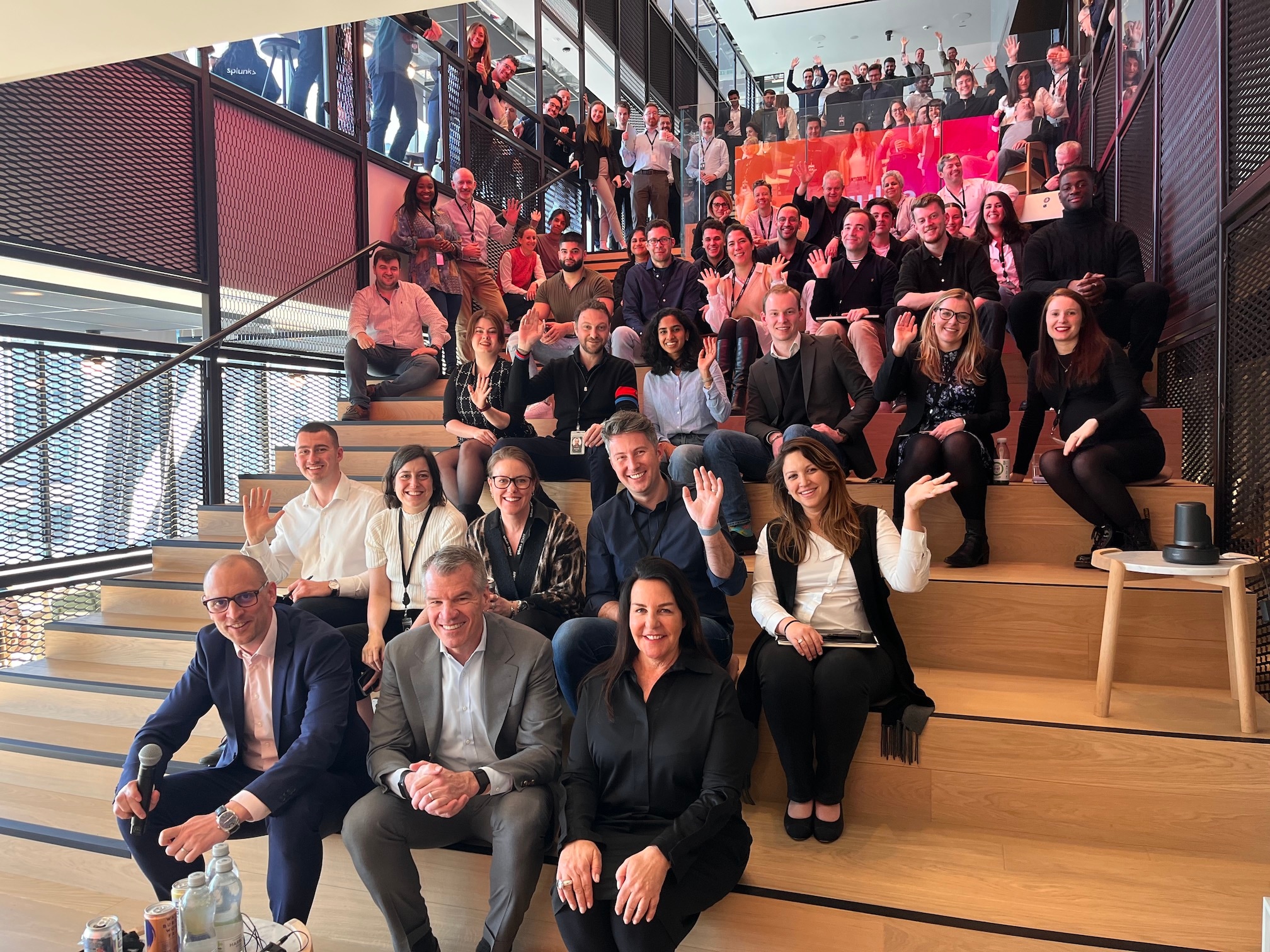 This week, I'm celebrating one year as Splunk's CEO. As I reflect on the past, I've met with Splunkers, customers, partners and one thing became clear–Splunk provides mission-critical value to security, IT and engineering teams around the world.
Since joining, I've focused on connecting with our customers to learn about how we can do even more. For nearly 20 years, we have helped the world's largest and most innovative organizations overcome complex security and IT challenges by enabling them to use virtually any kind of machine data at scale. We have led the way by giving organizations a comprehensive view of their data along with the tools they need to secure their hybrid and multi-cloud environments and deliver exceptional customer experiences.
As the world has changed, our customers' expectations have as well.
The increasingly complex and sprawling cybersecurity landscape has made it near impossible for organizations to prepare for the next threat actor or method of attack. Today's adversaries are patient, well funded and sophisticated, constantly pushing the boundaries of innovation and scale, leaving organizations wondering when they will be targeted next.
With the pandemic, the digital systems that were once secondary to most organizations suddenly became central and responsible for the vast majority of interactions with their customers and employees. In a few short years, an unprecedented level of pressure has been applied to apps, tools and services, and the teams involved in keeping them up and running.. Today's economic uncertainty and geopolitical instability have pushed these systems even further making it difficult for organizations to keep them secure and reliable.
In 2023, if it's digital, it must be resilient. Organizations rely on digital systems to delight their customers and deliver for their stakeholders. Government agencies and public entities need to be secure and reliable to keep people safe, achieve their missions and maintain trust.
As our customers' needs have evolved, so has Splunk.
The key to enterprise resilience
Today, most organizations are only as resilient as their digital systems. When facing a rapidly changing landscape, organizations who have invested in advanced digital resilience capabilities have a significant advantage, saving an average of $48 million dollars per year.
Over the past year, I've met with hundreds of our customers, and I hear time and again how critical Splunk is to helping make their digital systems more resilient so they can stay secure, keep up and running and quickly adapt to constantly changing circumstances and ever-evolving threats.
For example, we've partnered with ManpowerGroup, a staffing company with 600,000 associates across 70 global countries, which struggled with a complex infrastructure and manual security processes that took away mission critical work. With Splunk, ManpowerGroup gained full visibility into their systems to deliver global security and was able to deliver insights 60x faster to ensure candidates around the world were aligned to the right employment opportunities.
We've also partnered with Puma to help enhance its e-commerce platform and customer experience. With greater visibility into its complex environment, Puma can better monitor website performance, detect and resolve issues faster, and increase overall efficiency. These improvements have helped Puma boost revenue by more than $10,000 every hour while delivering a seamless experience to customers around the world.
Building resilience, together
Splunk has evolved a lot in the nearly 20 years since our founding as the opportunities in the digital world have grown–along with the challenges of making it more resilient. We are united in our purpose to build a safer and more resilient digital world.
Now more than ever, our customers - and the digital world - need Splunk. We believe that unified security and observability is the best and only way to drive true enterprise resilience. We are the only company bringing together SecOps, ITOps and engineering teams with one unified platform. When disruptions and cyber threats inevitably do occur, these teams rely on Splunk to help them collaborate so they can prevent incidents from becoming major issues, absorb shocks and accelerate digital transformation.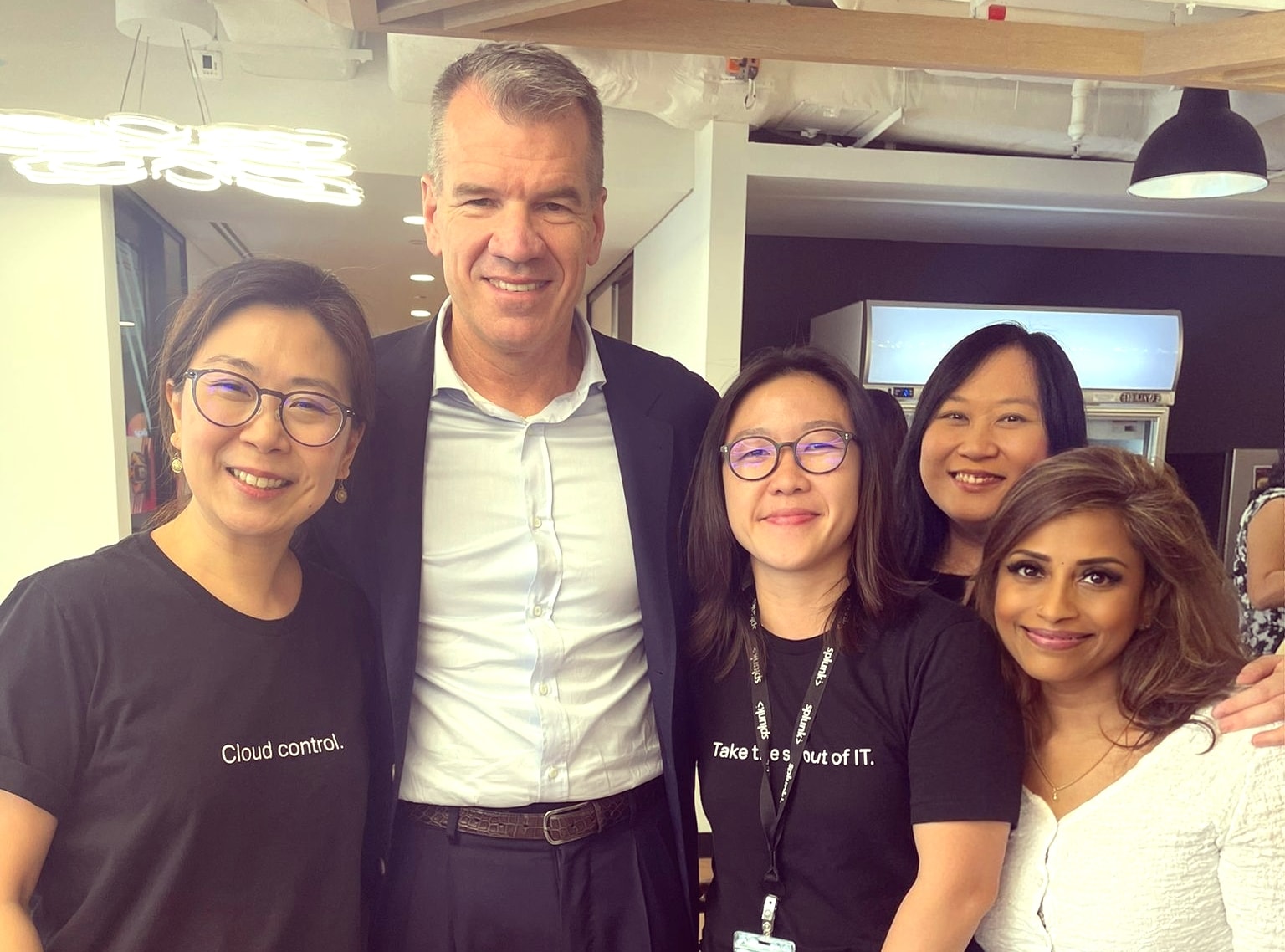 Splunkers around the world have been working hard to find new and better ways to help customers navigate today's complex cybersecurity landscape, escalating disruptions and the intense demand for better digital experiences. With more than 1,100 patents and a robust pipeline of innovation, we've stayed one step ahead of our customers' needs.
Yesterday, we announced Toni Pavlovich as our new Chief Customer Officer and in July, we'll welcome thousands of Splunk community members to .conf23 - our annual customer and partner event - where we'll showcase all the ways we are continuing to innovate to help organizations stay resilient across hybrid, multi-cloud and edge environments. I hope you'll join us.
My first year as Splunk's CEO has been everything I'd hoped for and more. As I look to our future, we'll continue to focus on innovation that keeps customers at the center – just as we always have – so we can build a safer and more resilient digital world together.