Splunk Predictions 2023: Leadership Trends and Emerging Technologies

What do leaders need to know to keep their edge in a turbulent new year? Our experts look at a future shaped by data: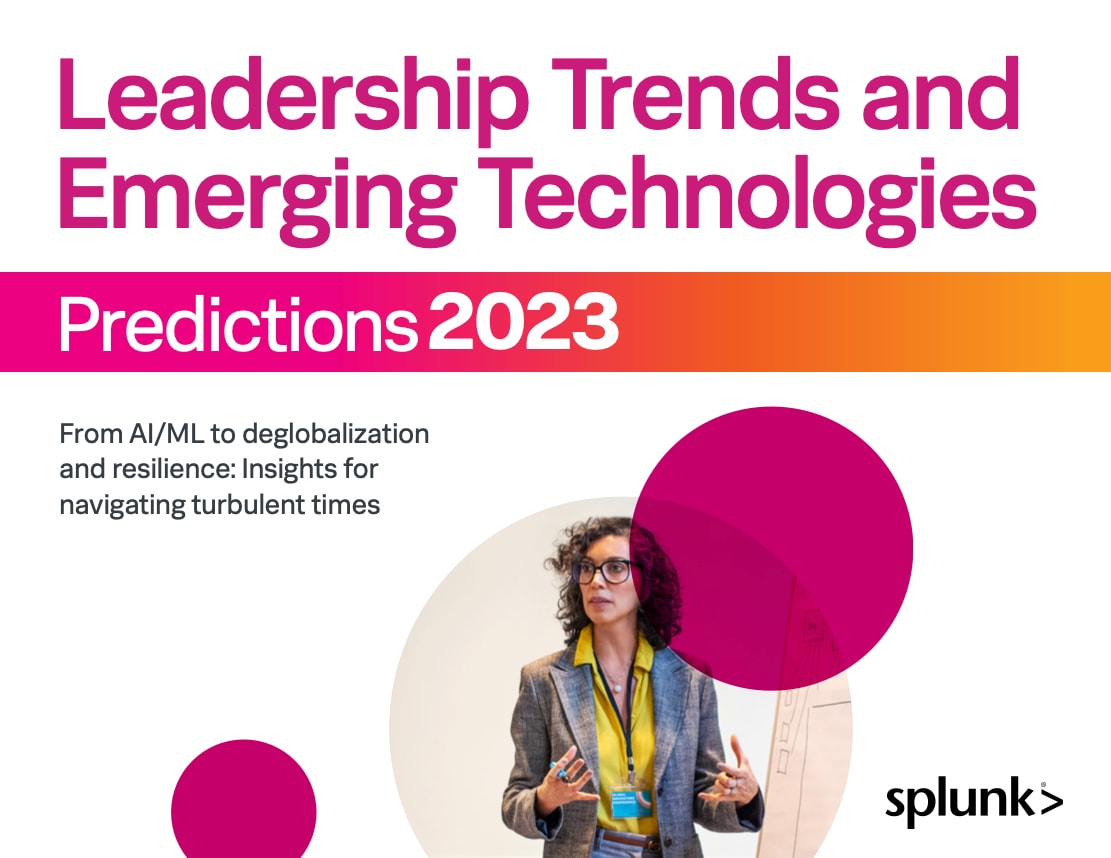 Leadership: As value overtakes experimentation, resilience becomes the strategic imperative.
Talent: Employees demand meaning, and bosses broaden their search.
AI/ML: Large language models drive change; ethics roles drive success.