Speed up troubleshooting by bringing all IT data into one view

Simplify IT Management
Consolidate tools and reduce cost and complexity
Download for FREE from Splunkbase
The two apps work in tandem together - IT Essentials Learn has prebuilt searches to teach you how to use Splunk. Once you're ready to work with your own data, IT Essentials Work gets you up and running with out-of-the-box dashboards.
IT Essentials Learn
Learn how to use Splunk for IT use cases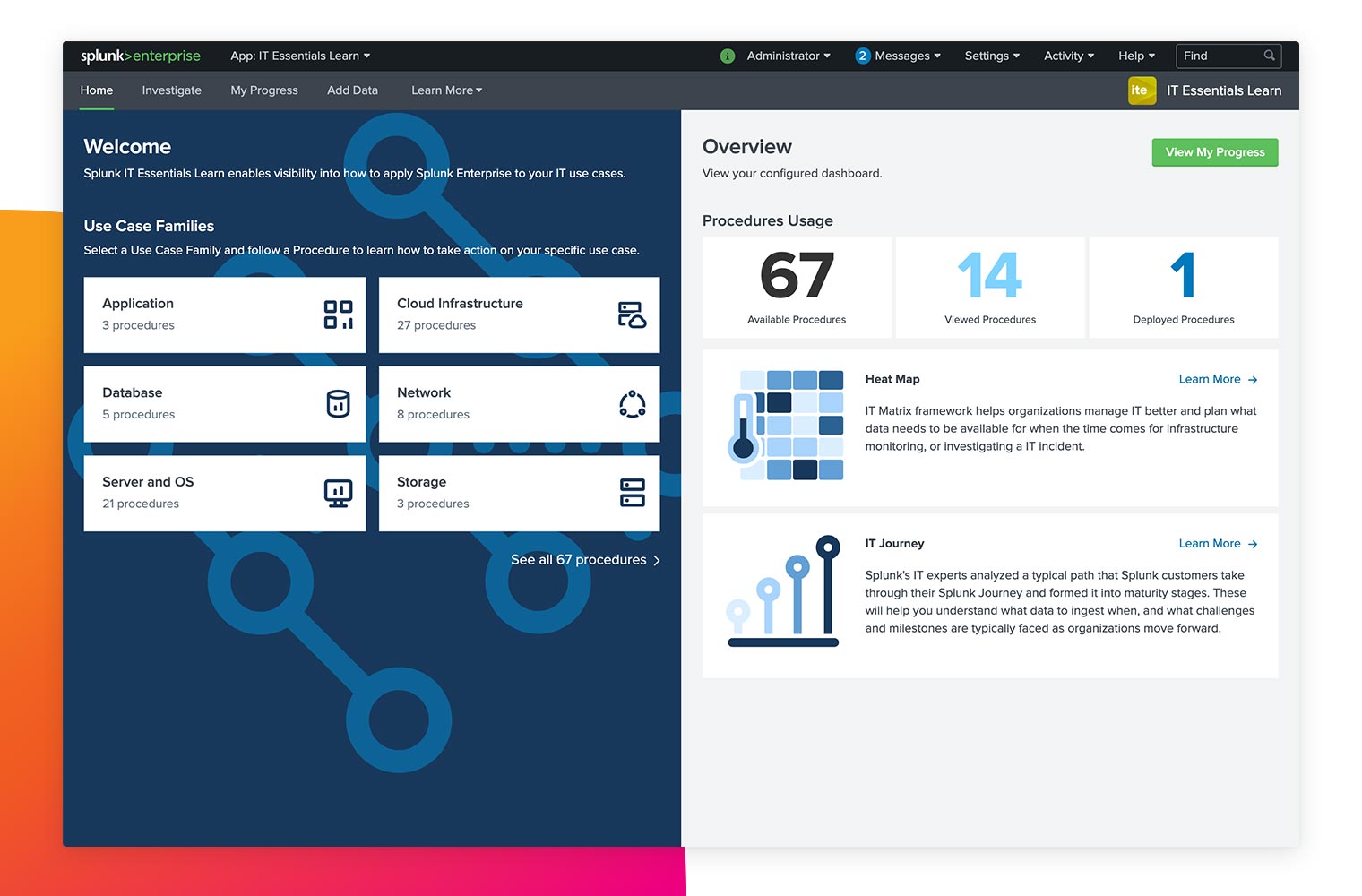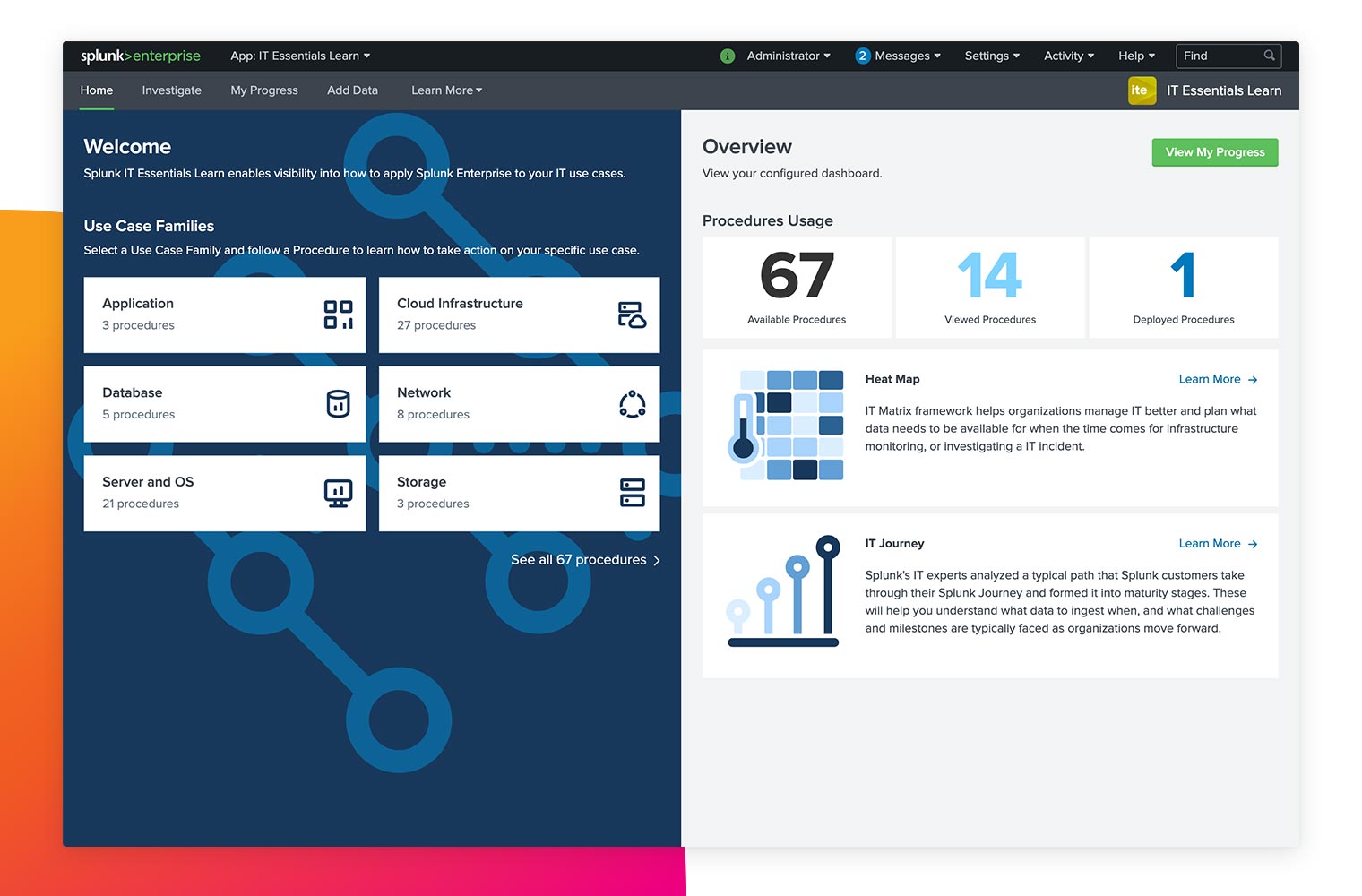 Guidance for getting started
Navigate through content designed to help make onboarding and learning new IT use cases and tasks a breeze.
Learn more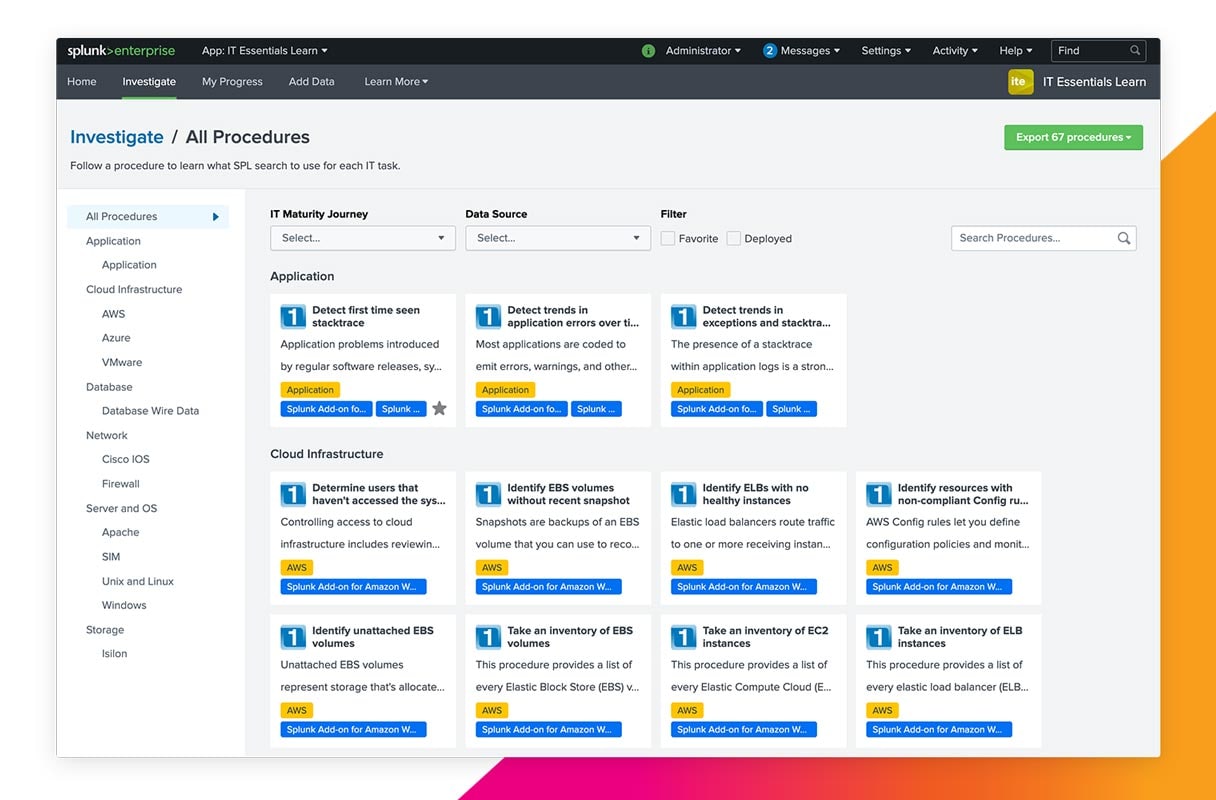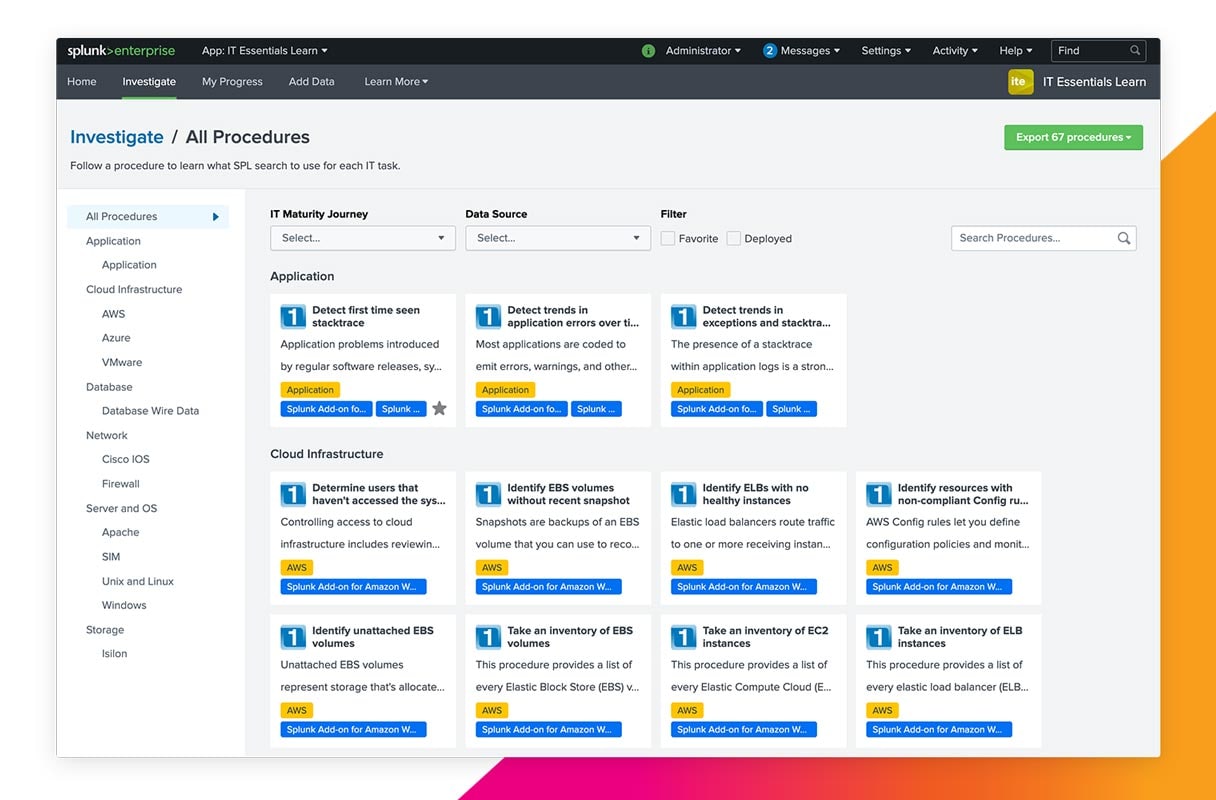 Learn and implement
Built-in Search Processing Language (SPL) searches (called procedures) help you focus on a single IT task at a time, so you can quickly learn how to tackle common IT monitoring and troubleshooting use cases.
Read the product brief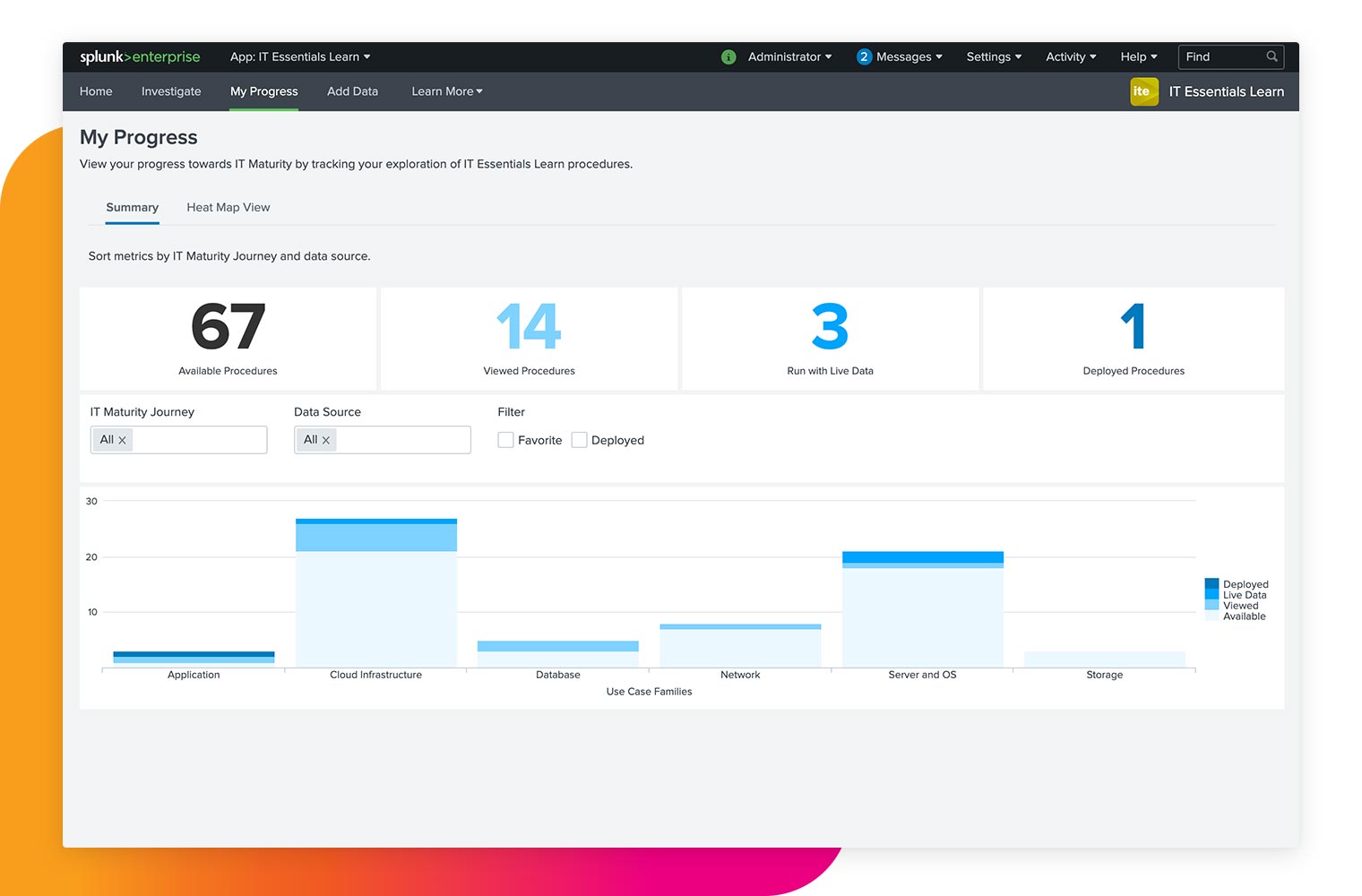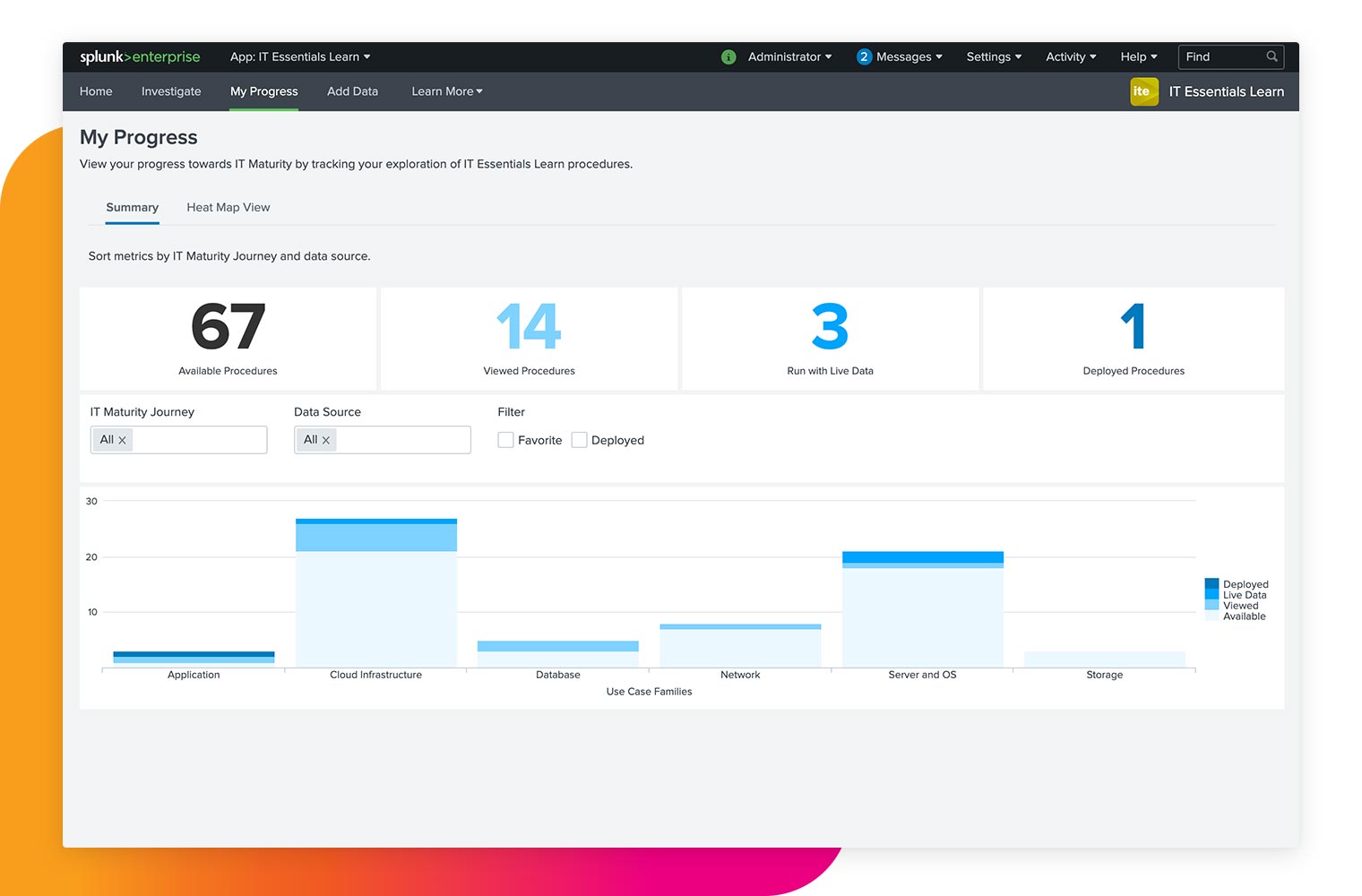 Keep track with progress
Your progress is automatically tracked in the My Progress tab, where you can filter and analyze completed procedures as you go.
Learn more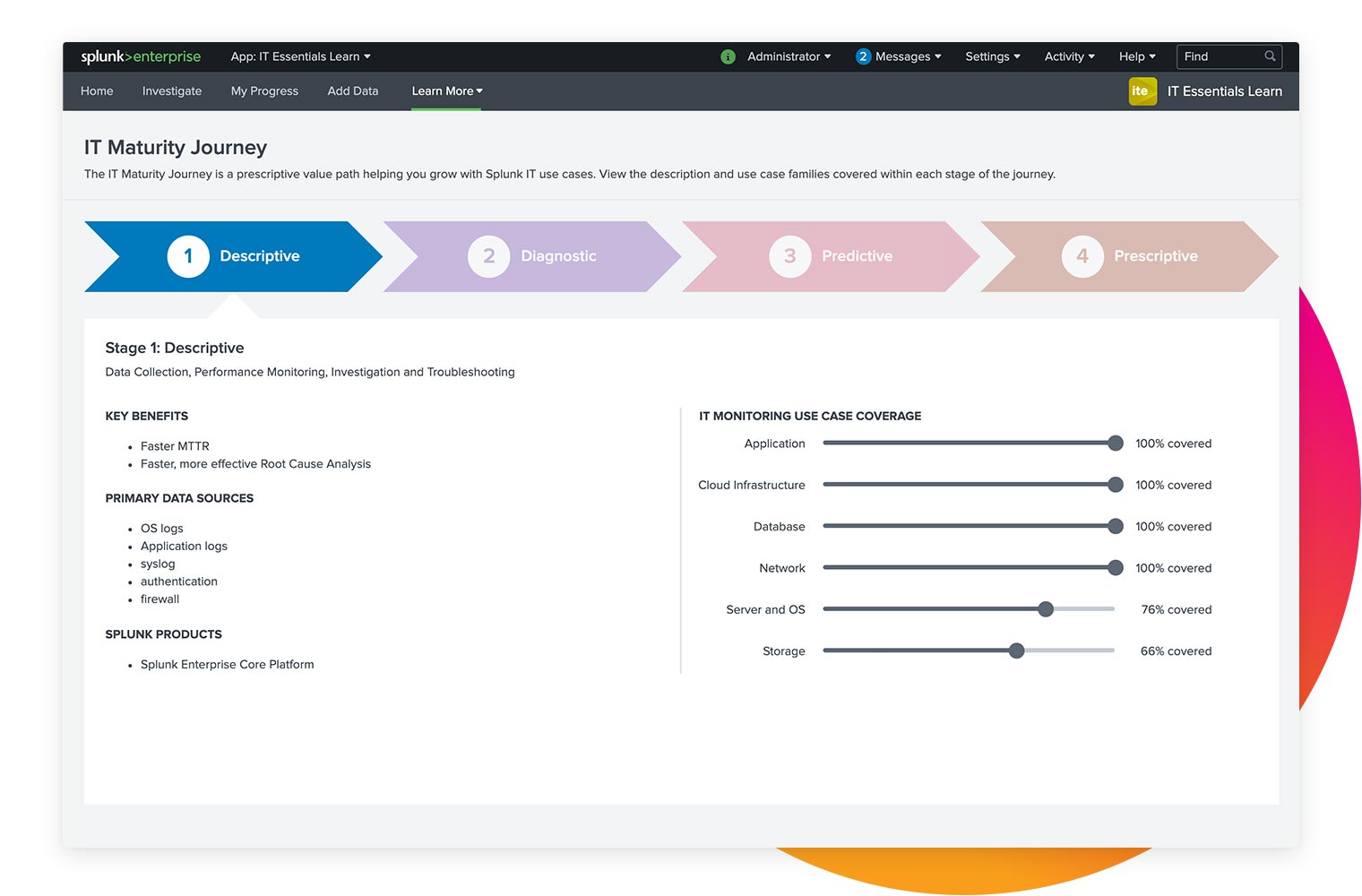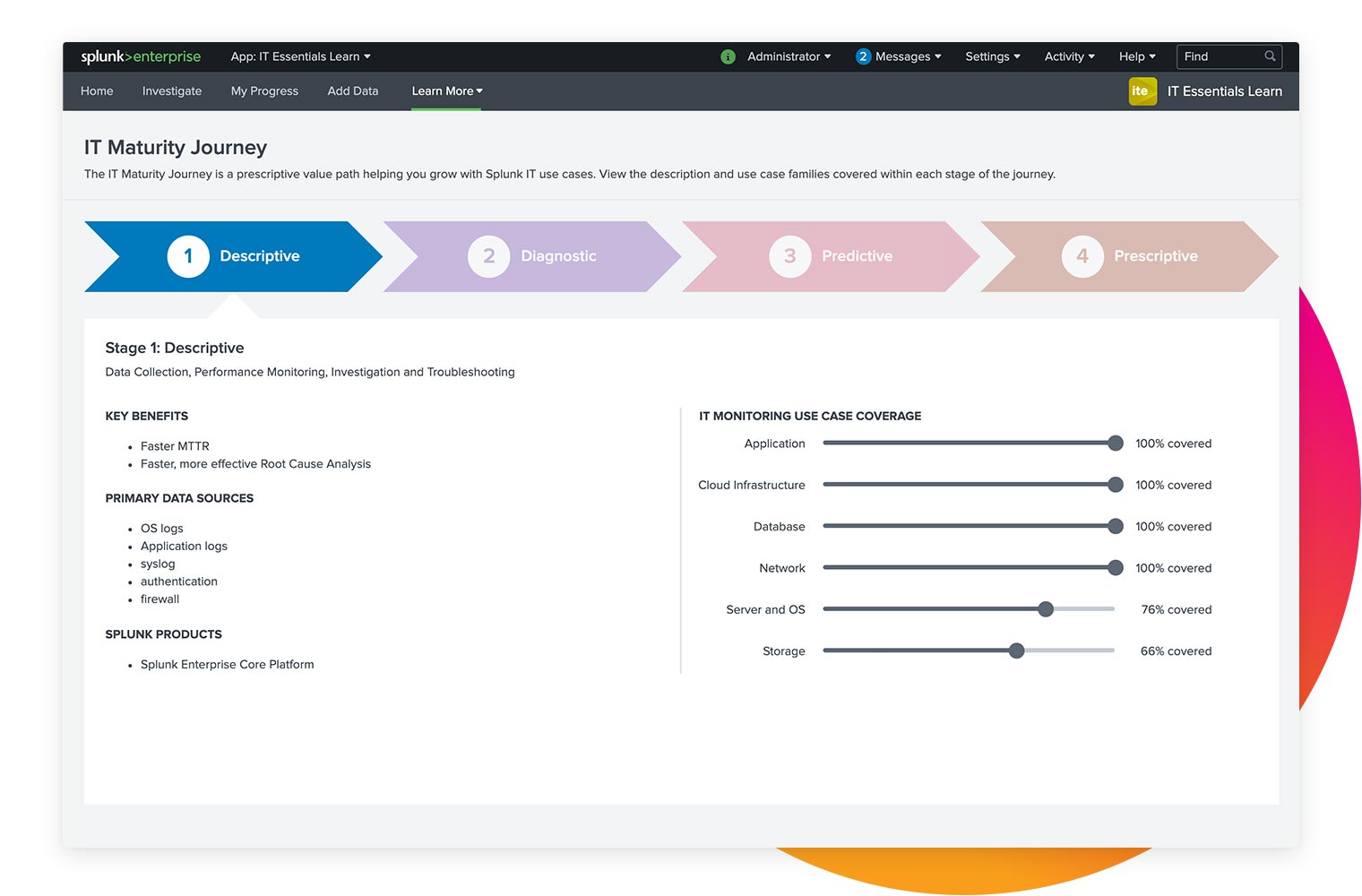 A personalized IT journey
Easily correlate what you've learned against where your organization stands in the prescriptive value path, and determine what's next as you advance in your IT maturity journey.
Read the product brief
IT Essentials Work
Where you work with your own data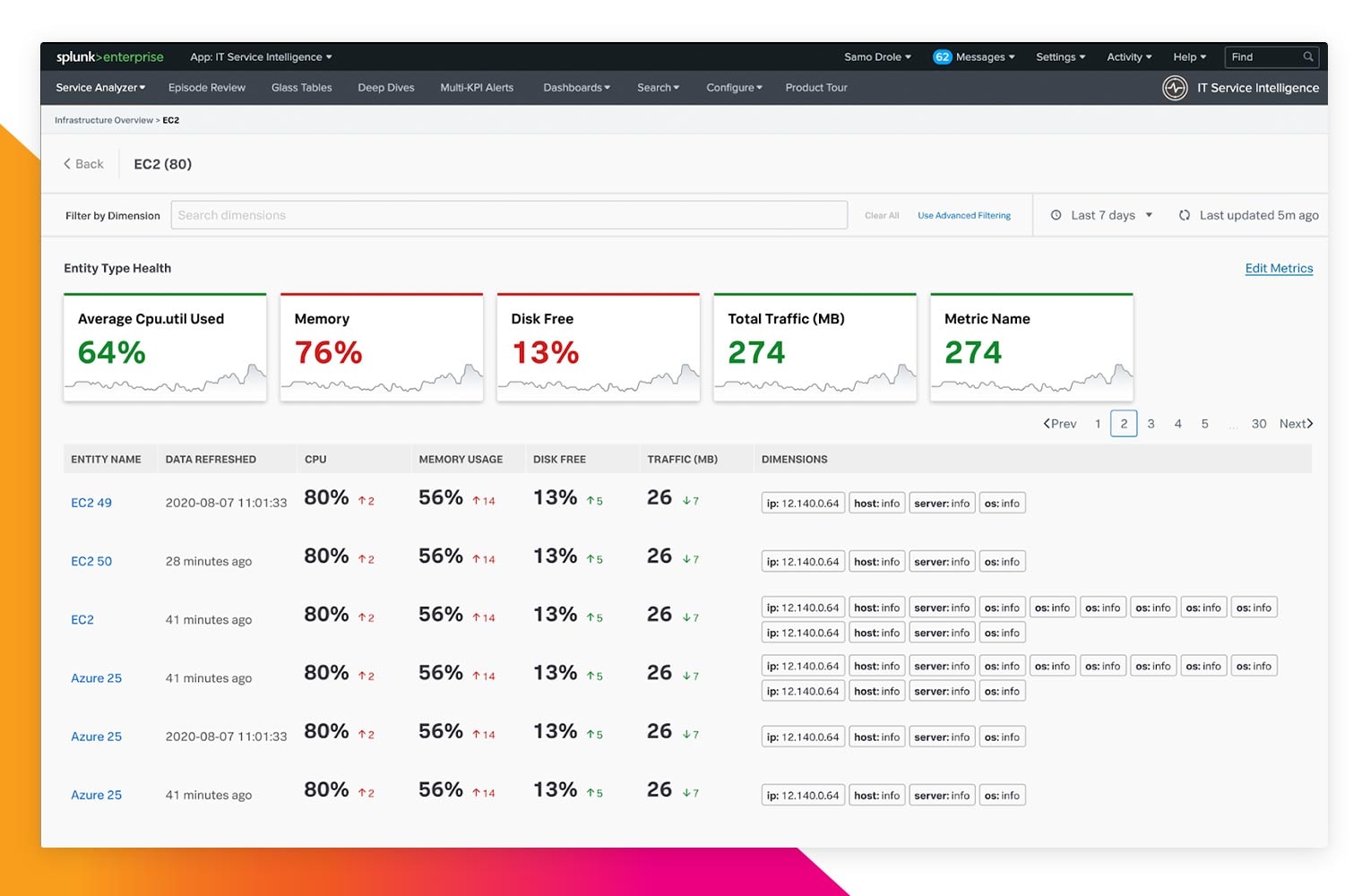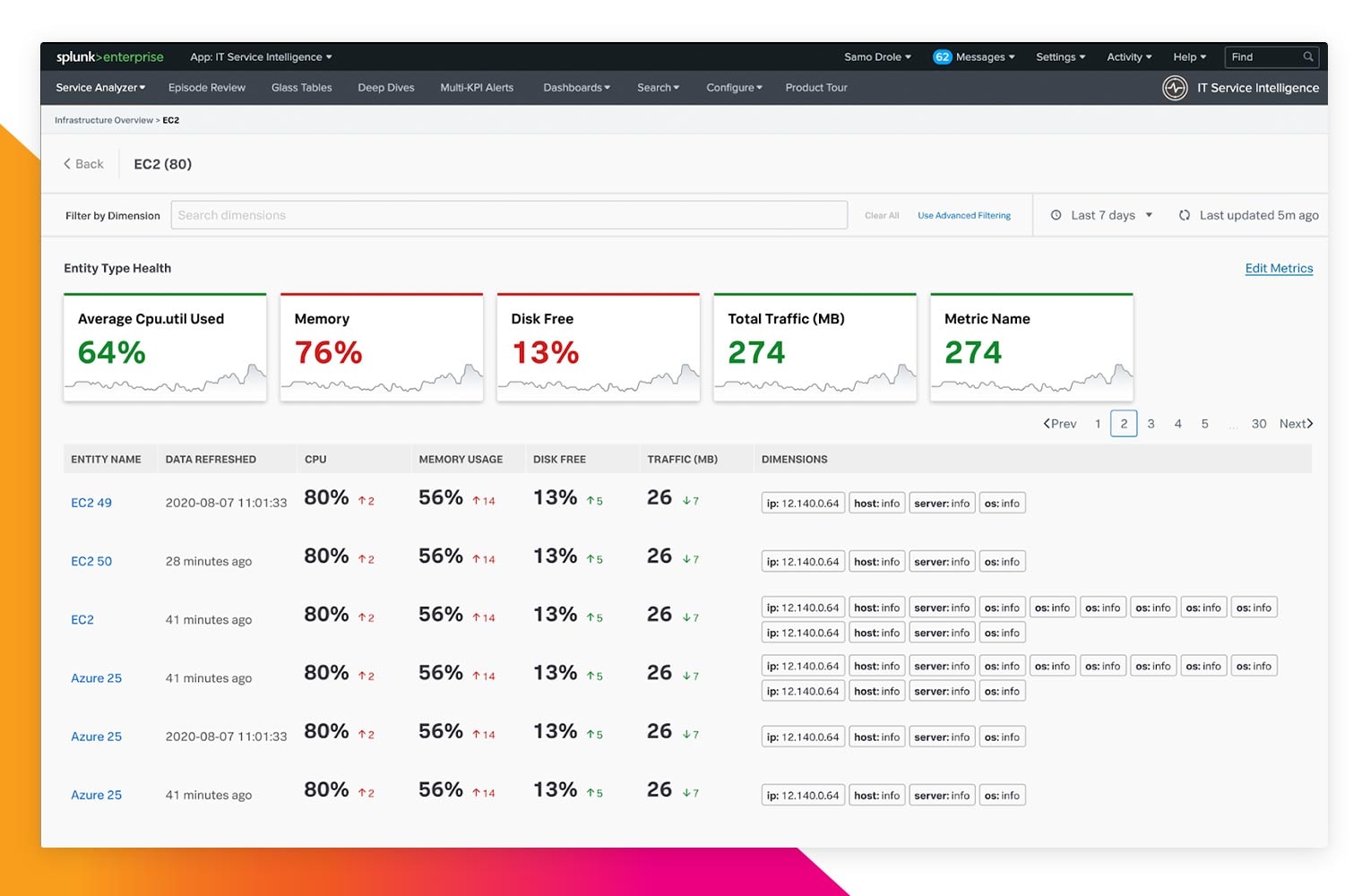 Fast time to value with out-of-the-box dashboards
One workspace to correlate logs and metrics provides a better understanding of entity health and performance. Use the growing library of out-of-the-box content with dashboards and navigation suggestions to use data relevant to your role. Create and share custom visualizations without the need to write a single SPL query.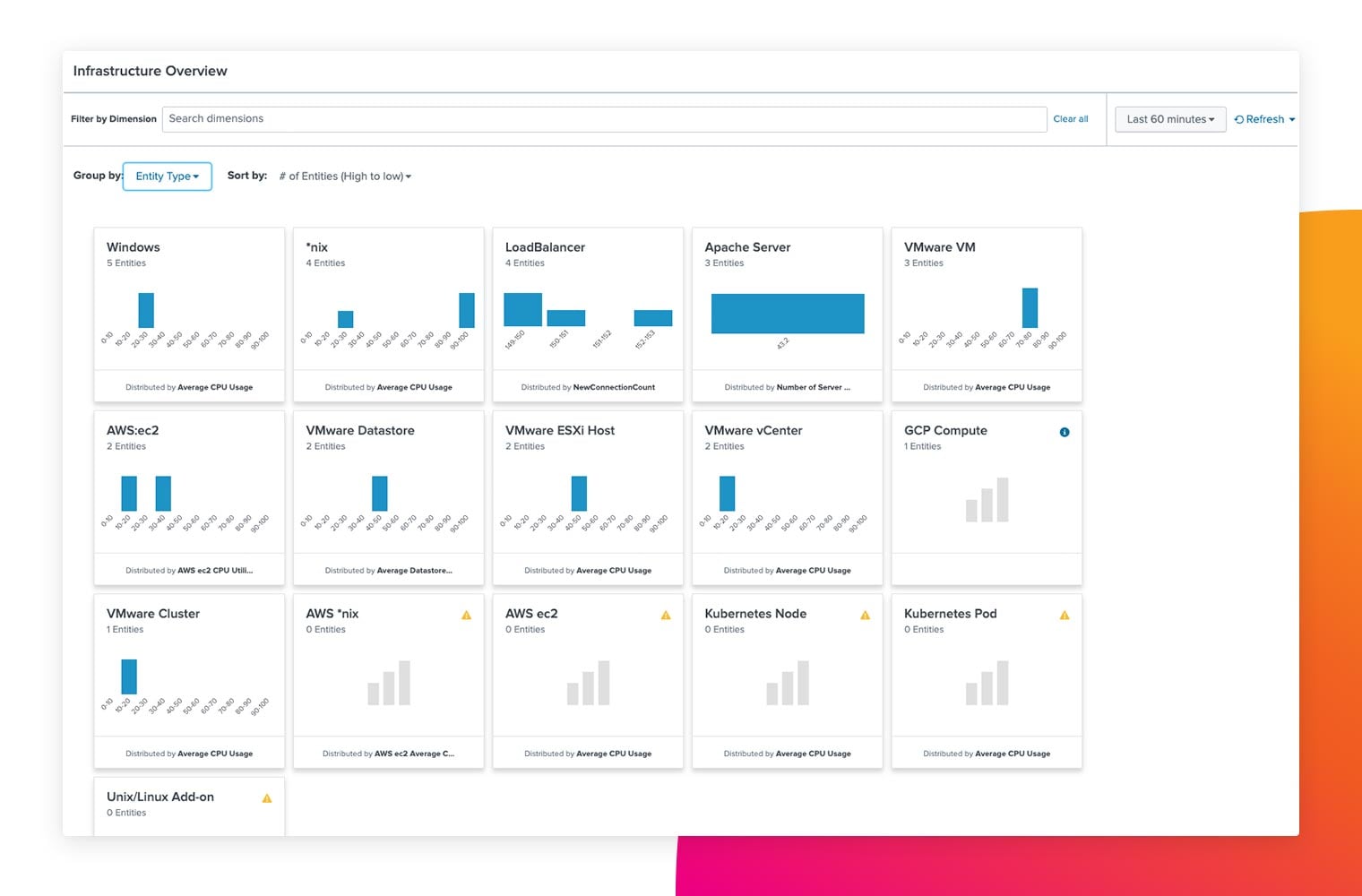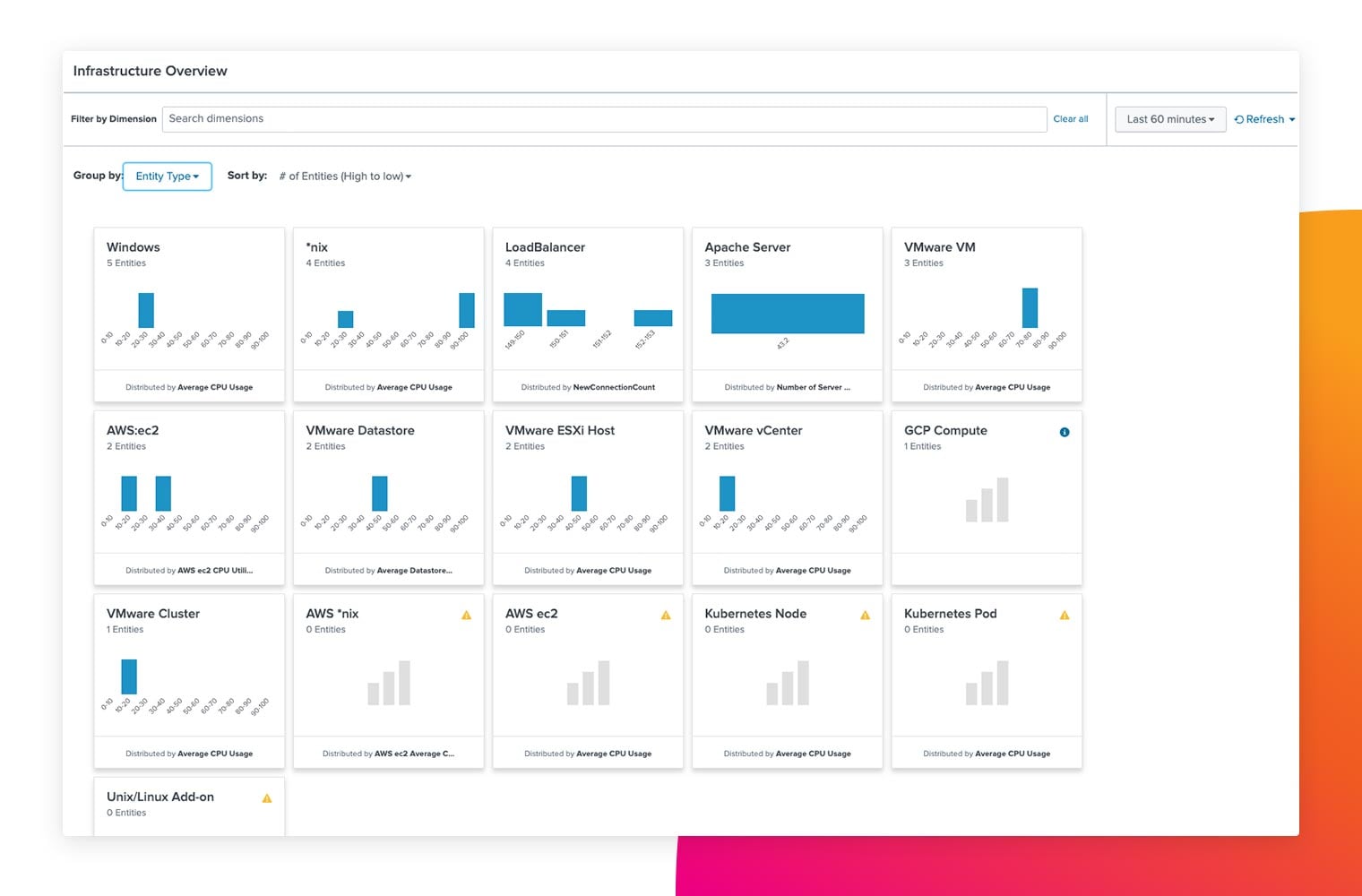 Infrastructure overview for common IT data sources
Holistically monitor the most common IT data sources grouped by entity type, including both on-prem and cloud: Windows, VMware, *nix, AWS, GCP and Azure. Organize each entity type by customizable key metrics.
Learn more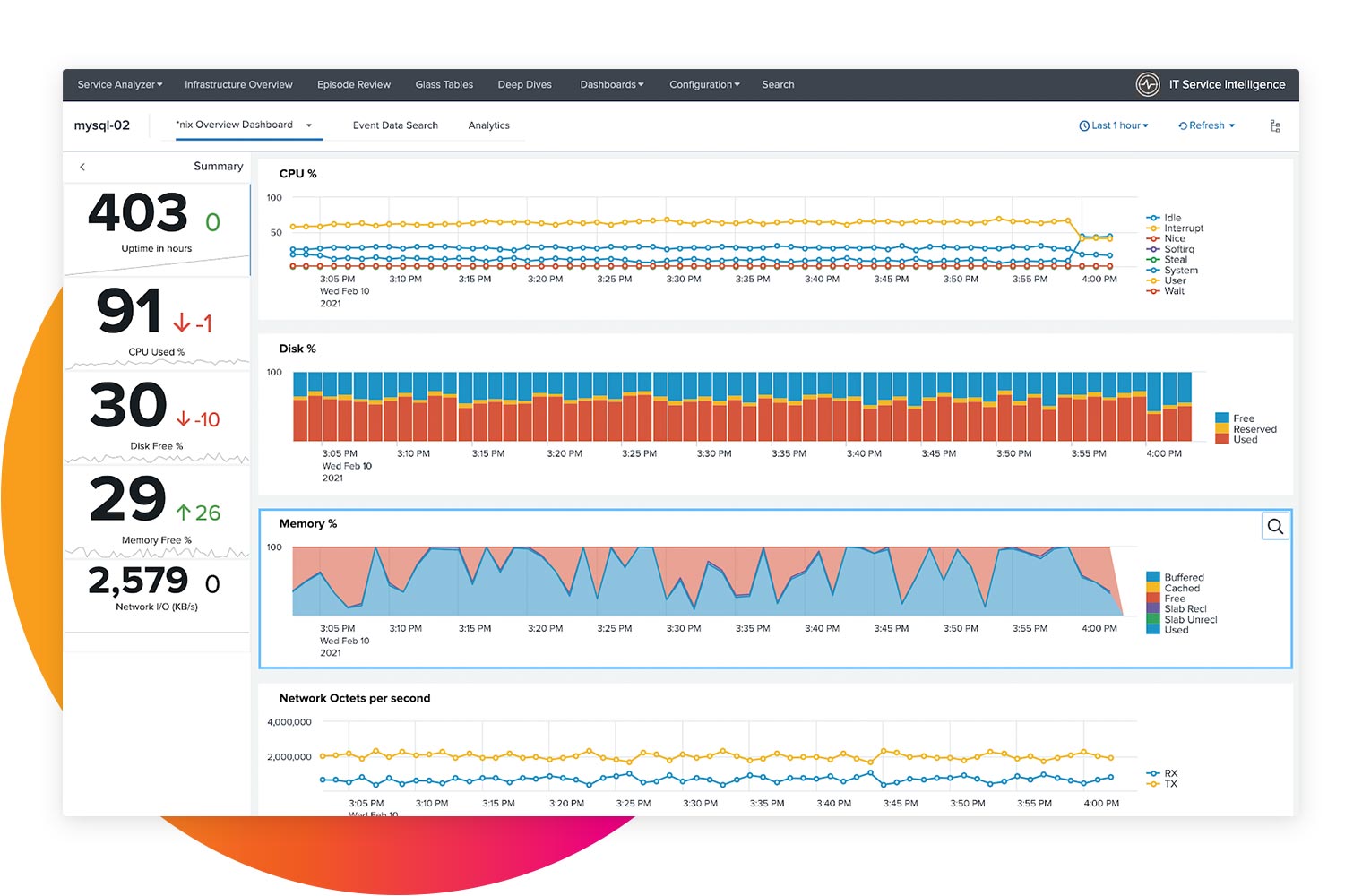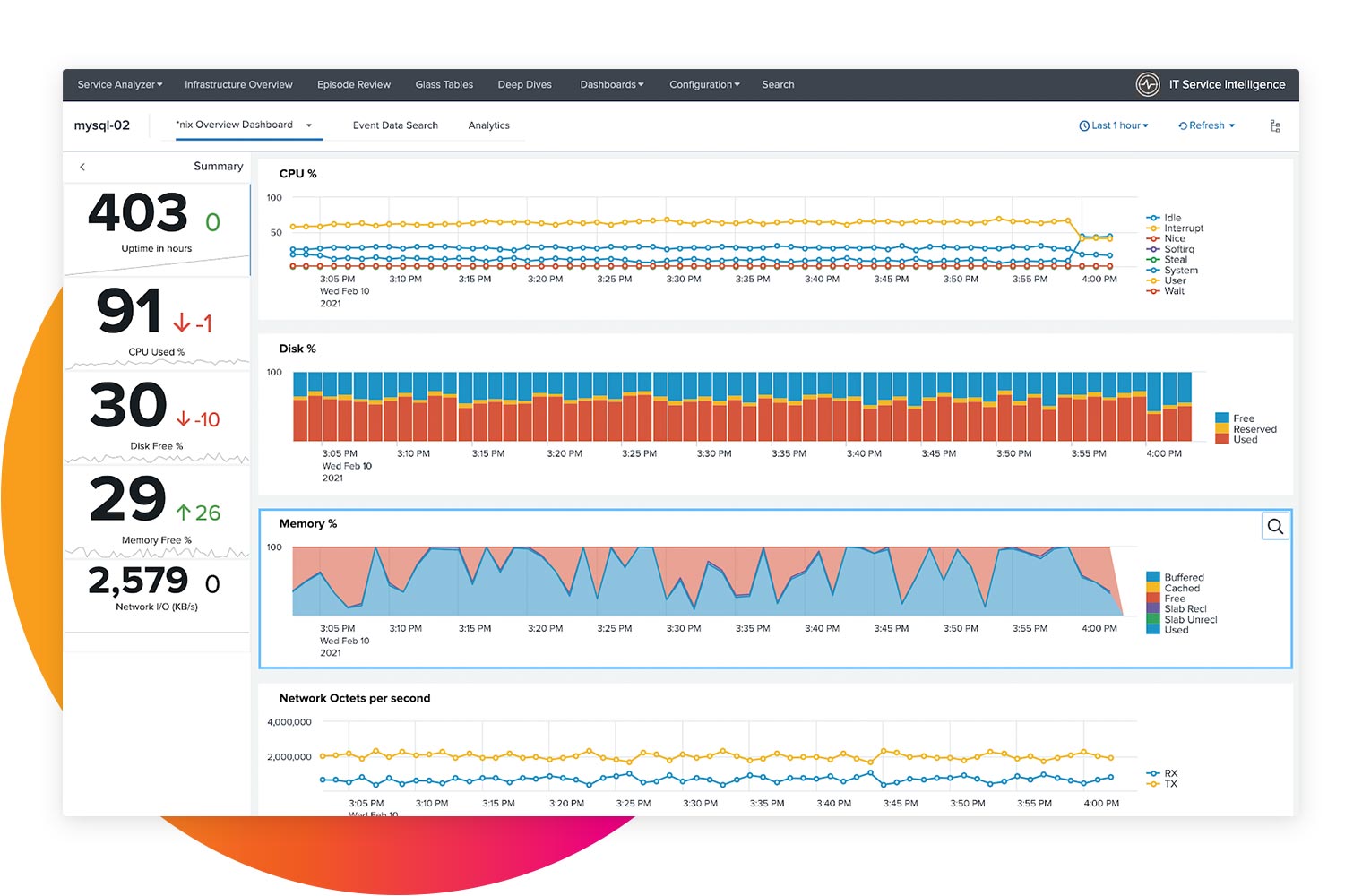 Drill deeper into your data
Streamline investigative workflows with out-of-the-box dashboards and see the status of key metrics. Quickly identify trends or specific points in time where metric status changed.
Read the product brief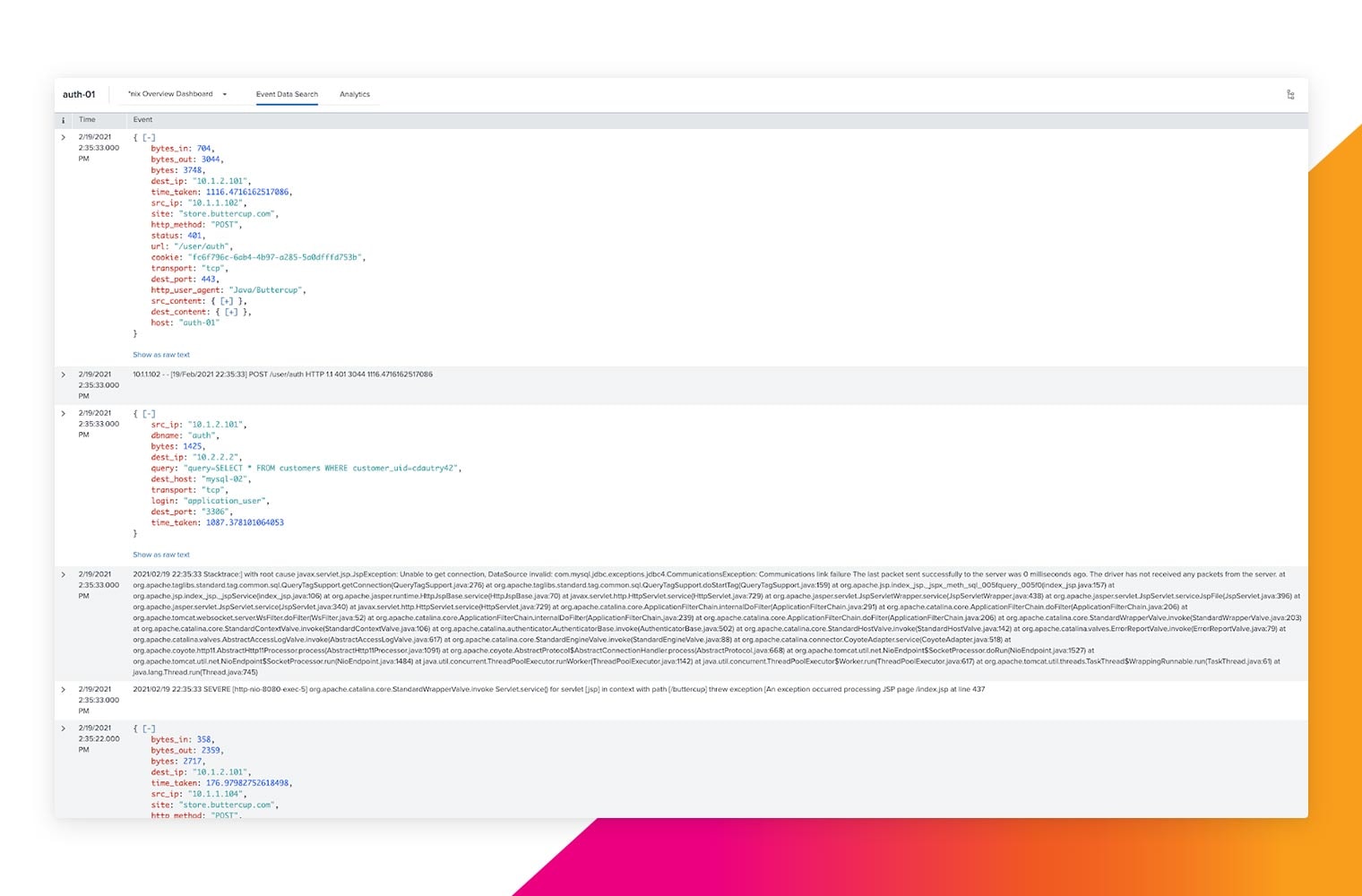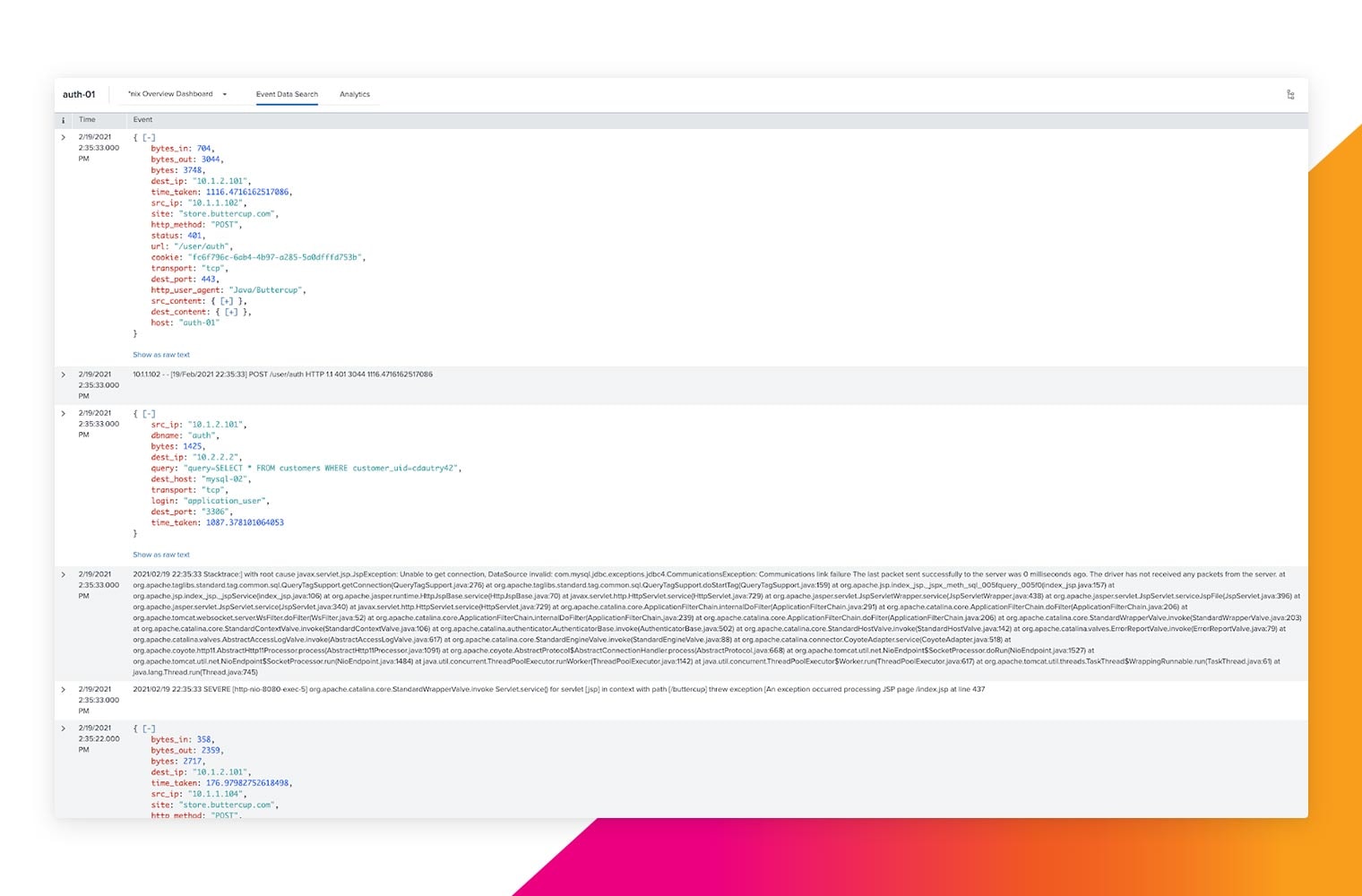 Search relevant logs from the last 60 minutes
Drill down into individual entities to analyze associated log data and track performance metrics. See application logs with infrastructure data to speed up troubleshooting and reduce context switching.
Learn more
Get Started

Splunk's IT Ops solutions are available for purchase via IT Cloud or as standalone products