Splunk® Business Flow
Gain insights into your business processes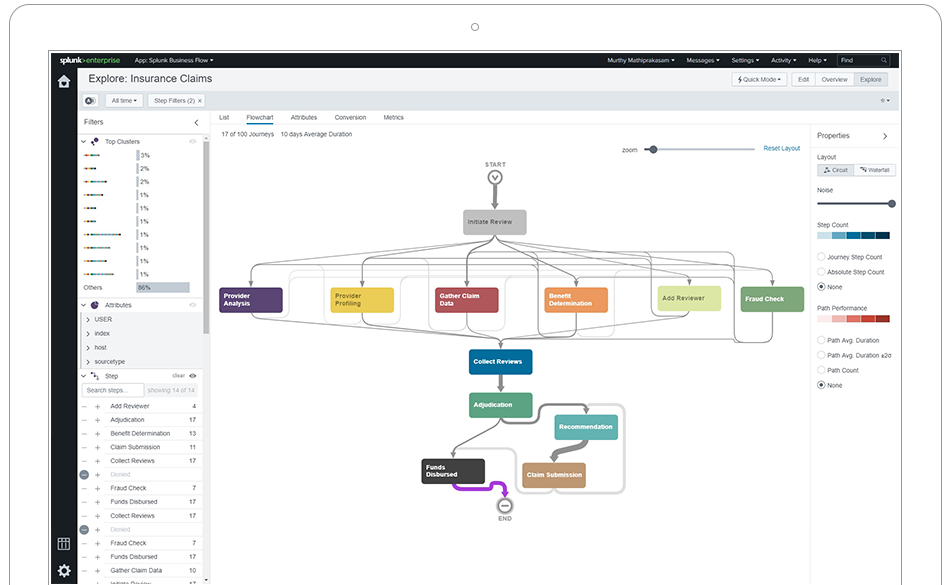 Explore and visualize business processes for increased transparency
Comprehensive Discovery

Easily see your actual business process across silos
Product Capabilities
Business operations have never looked clearer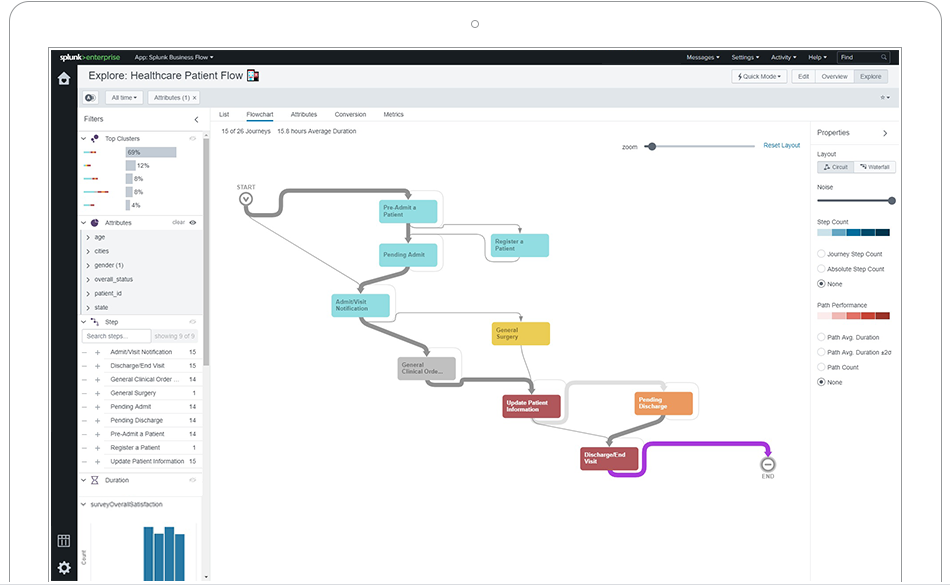 Discover Your Business Processes
Get an end-to-end recreation of the actual business and customer processes by dynamically linking disparate sources of data with the power of Splunk's real-time data platform.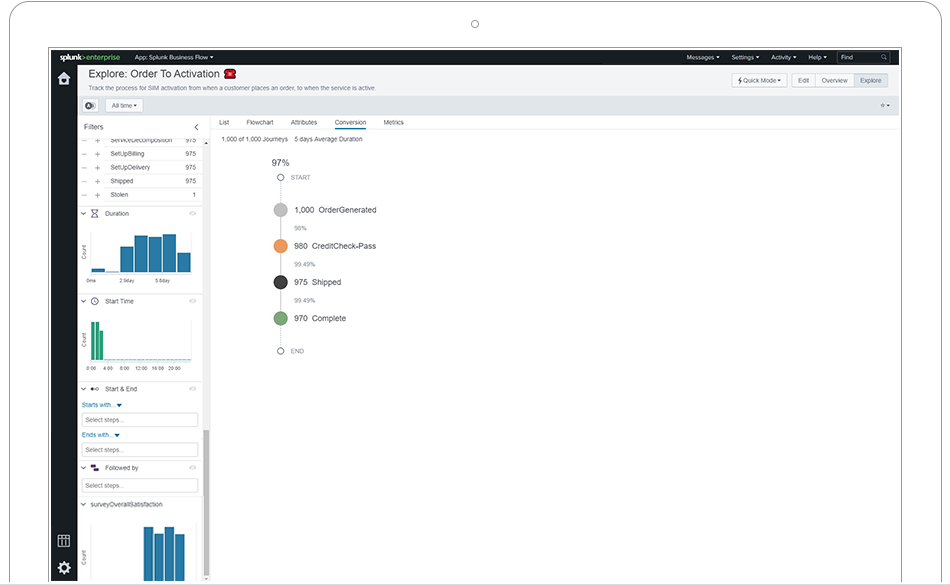 Explore Process Variances
Easily monitor the efficiency and efficacy of processes and spot potential delays, bottlenecks and fallout. Flag variances and anomalies in business processes that may be driving unnoticed costs and risk.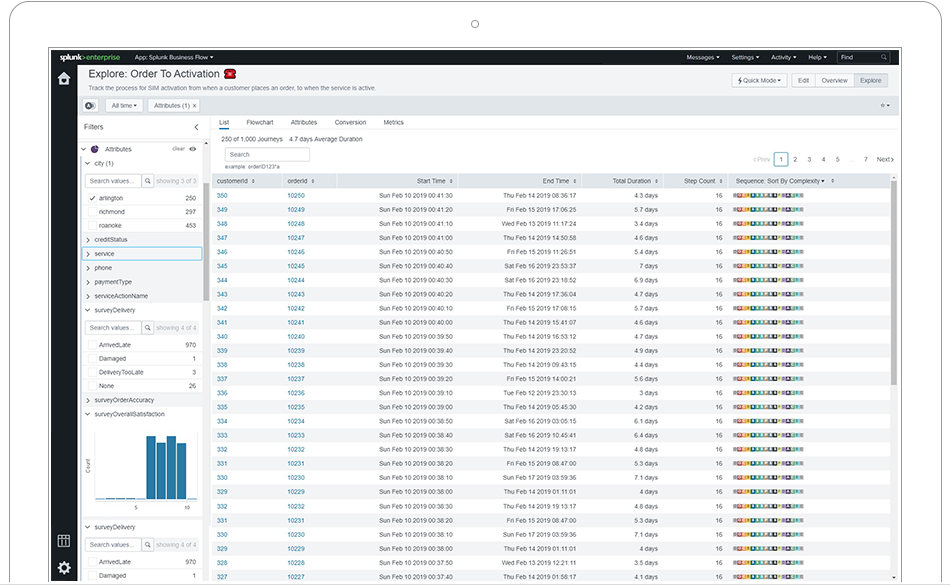 Identify Root Causes
Quickly filter and drill down into specific attributes of processes to investigate the root causes to problems. Remeditate and reduce issues faster, avoiding more costly outcomes.
Financial Services
Need better conversion in payment transactions?
Identify Fallout Now

Healthcare
Need faster claims processing?
Identify Bottlenecks Now

Communications
Need better conversion in service activation?
Identify Fallout Now

Pricing
Get Started with Splunk Business Flow
Achieve transparency by correlating data and events from siloed systems to visualize and explore processes as they actually behave. Splunk Business Flow pricing has built-in volume discounts. You pay based on the number of flow models you would like to license. Read the Splunk Business Flow pricing FAQ »