Splunk ITSI for Event Analytics
Revolutionize event monitoring by combining service context with artificial intelligence
Watch the Video
When important IT events are buried among thousands of others, IT teams find themselves paralyzed with too many alerts. You can't find and fix important issues fast when you're manually filtering out the noise and finding the few events that matter. The real focus should be on managing the problem, not the event.
Splunk IT Service Intelligence for event analytics uses machine-driven artificial intelligence (AI) to turn all data into immediate action, so you can identify existing and emerging issues, quickly prioritize restoration of business-critical services and make decisions based on your data, not your best guess.
Artificial Intelligence for IT Operations (AIOps) Made Real
With Splunk ITSI, you can use data-driven AIOps to:
Get relief from manually separating the important and relevant events
Detect patterns and baseline normal operations by dynamically adapting thresholds
Access human-scale alerts by getting proactively notified on abnormal behavior
Realize service context on events, so you can prioritize investigation based on impact
Easily access and share any type of data—at scale and on demand
Gartner Market Guide |  Market Guide for AIOps Platforms
Why Splunk ITSI for Event Analytics?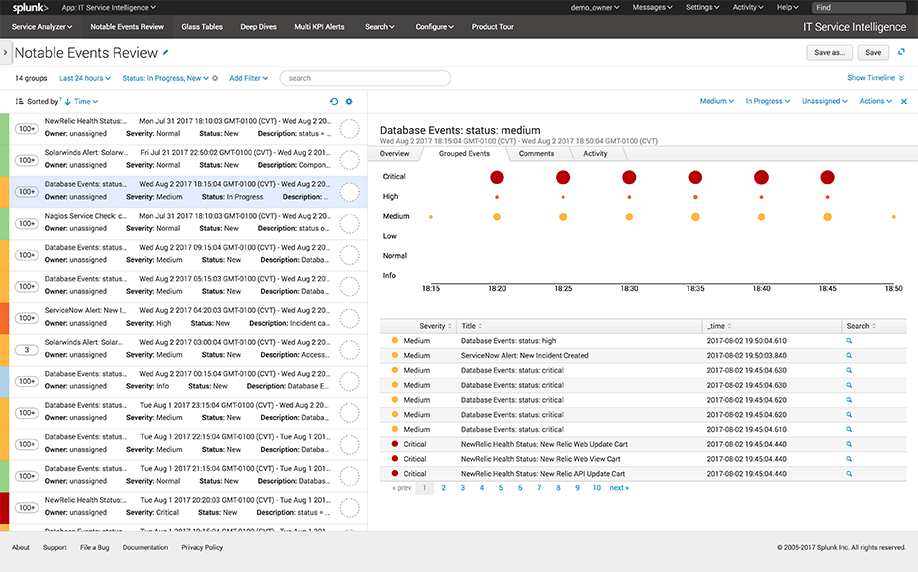 Find and fix the most important issues
Detect patterns to analyze events and model important services on relevant technical and business KPIs
Apply service context to events and use machine learning to understand the effect of abnormalities on services
Provide highly actionable, notable events in real time, to help find and fix what's broken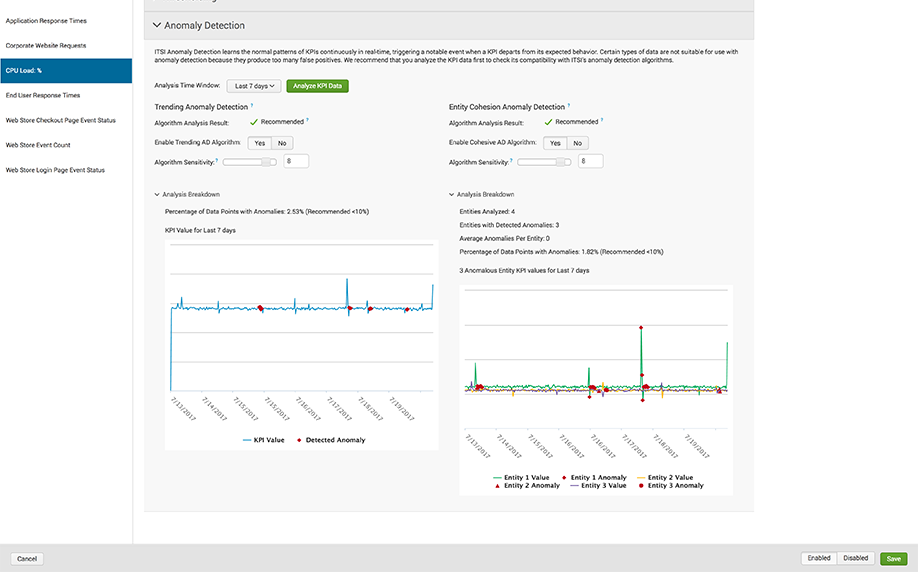 Transform IT operations with artificial intelligence and machine learning
Employ machine learning to baseline normal behavior, determine threshold variability, and adapt dynamically
Define and manage the relationships across events, metrics and KPIs with real-time correlations and pre-defined semantics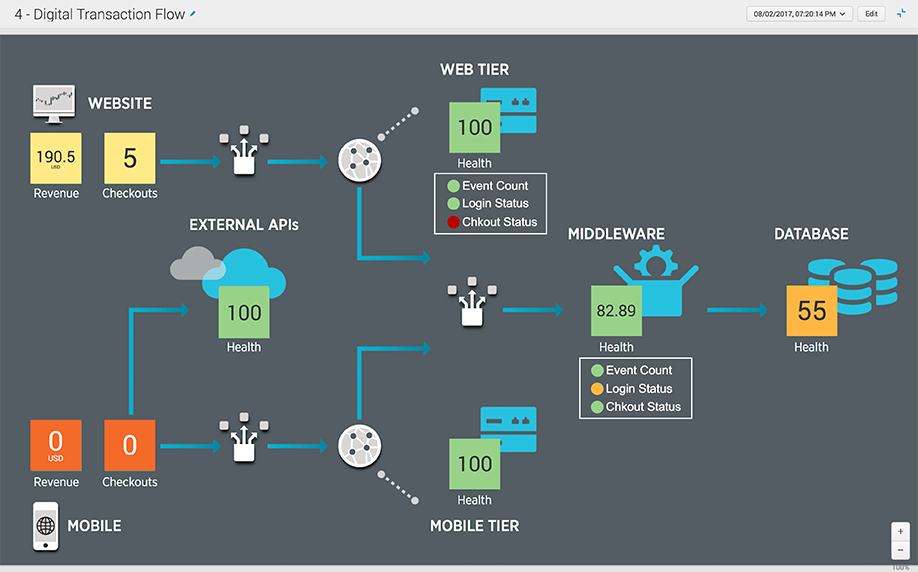 Get a complete view of your IT environment
Rapidly enable contextual insights across technology domains with purpose-built, service-oriented modules
Handle ALL events; any type, from any source, at any rate / volume (up to petabytes per day)
Understanding Service Intelligence
Achieving digital transformation demands a more effective IT—one that provides reliable services for the business to deliver on its core objectives. Learn how Splunk ITSI provides a unified view of critical IT and business services to enable efficient service operations and IT service excellence.
Splunk IT Service Intelligence (ITSI)
Makes Splunk deployments service aware by providing holistic, actionable insights into your IT and business services.
Splunk Quick Start for Service Intelligence
Actionable insights on business-critical services
with data-driven analytics.