Use Case
Beyond Traditional Event Management
Streamline incident resolution with intelligent alerting, automated event clustering and prioritization

When you get a flood of events, Splunk ITSI prioritizes the events and gives you insight into not only what is broken but what's been affected as you look at the alert screen.
Previous
Next

Product Capabilities
Incident resolution has never been smarter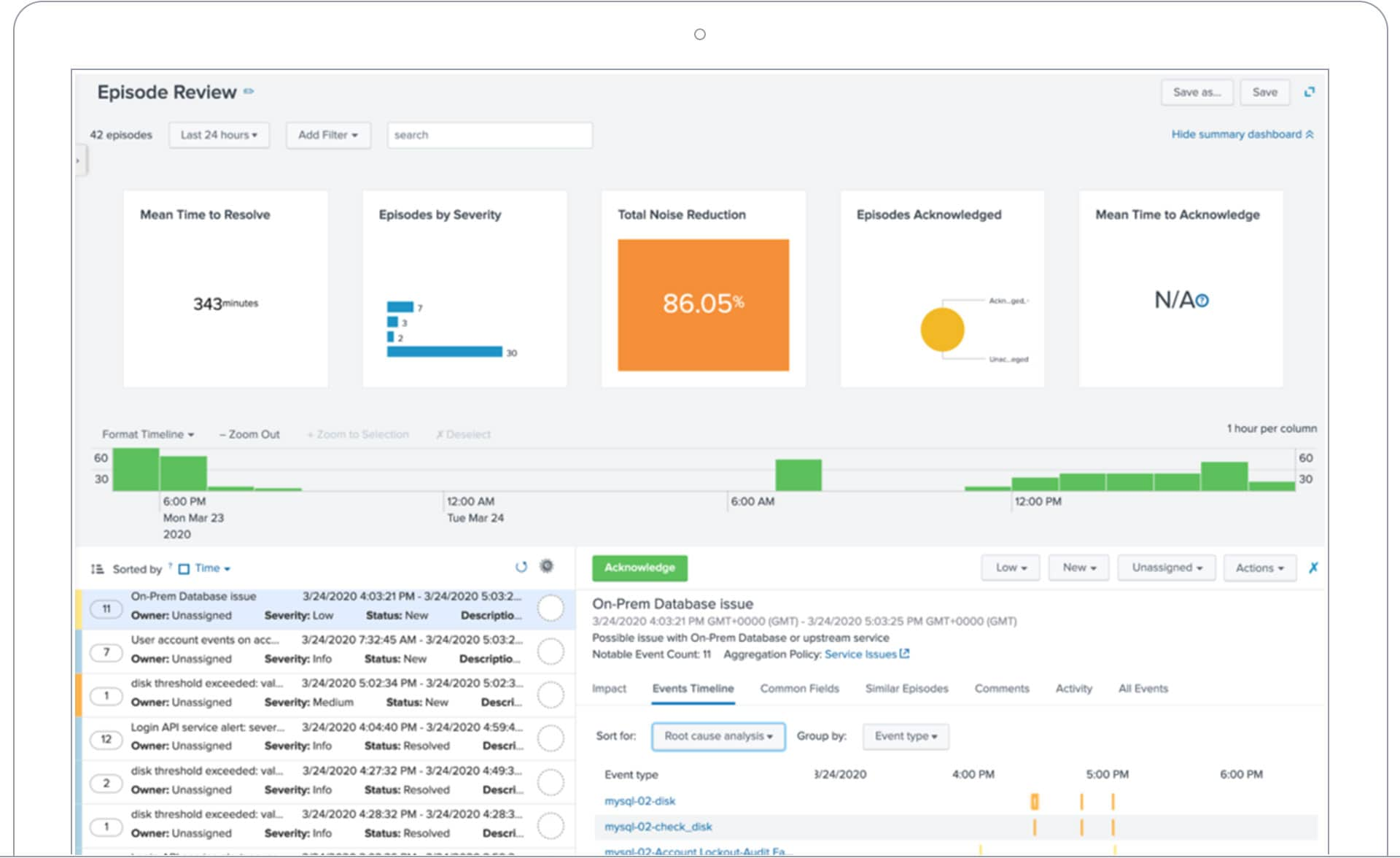 Intelligent Event Clustering
Automatically correlate events with out-of-the-box templates or Smart Mode for machine-learning enabled clustering.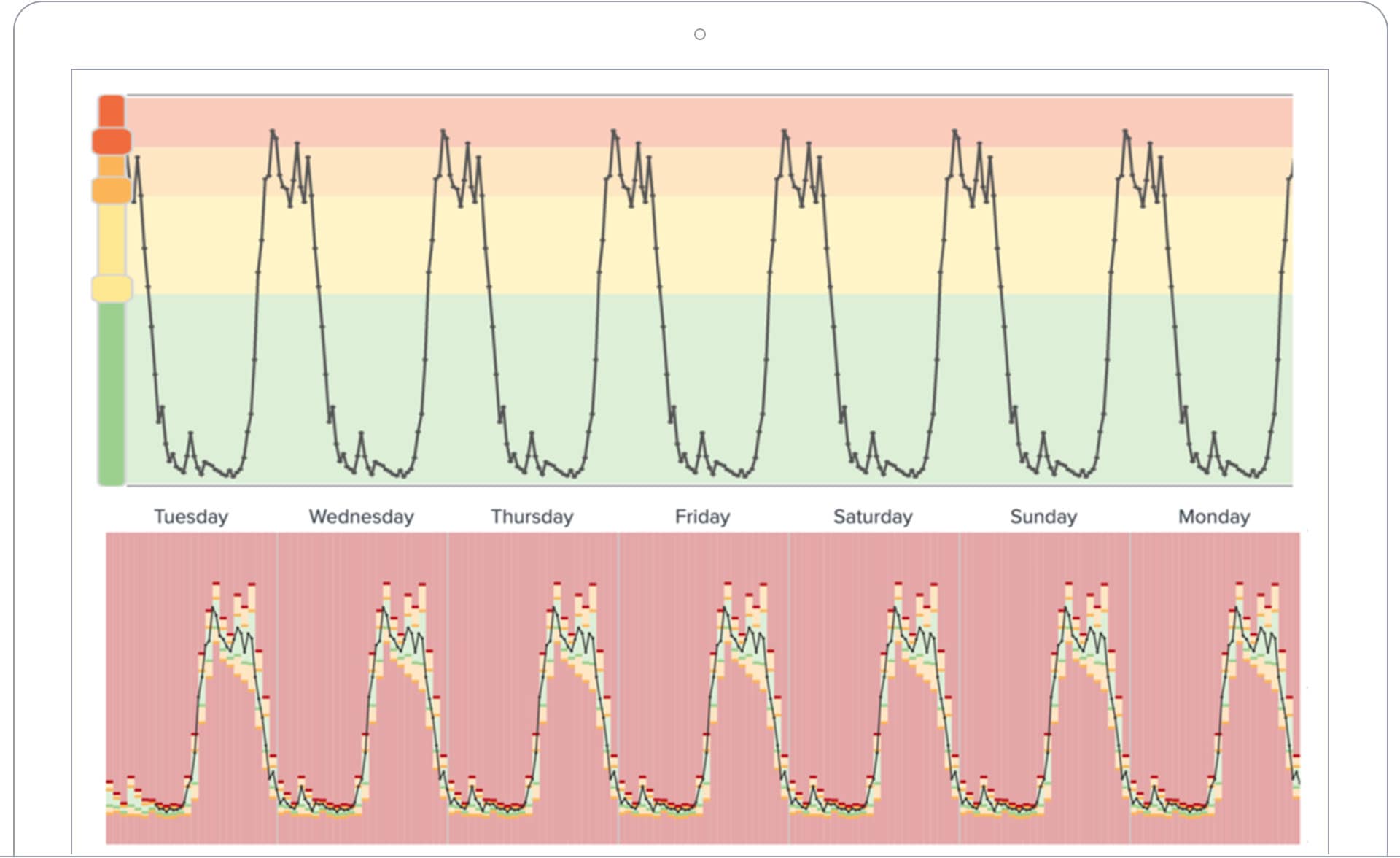 Service and Business Context for Events
Trigger alerts based on service score thresholds and KPIs.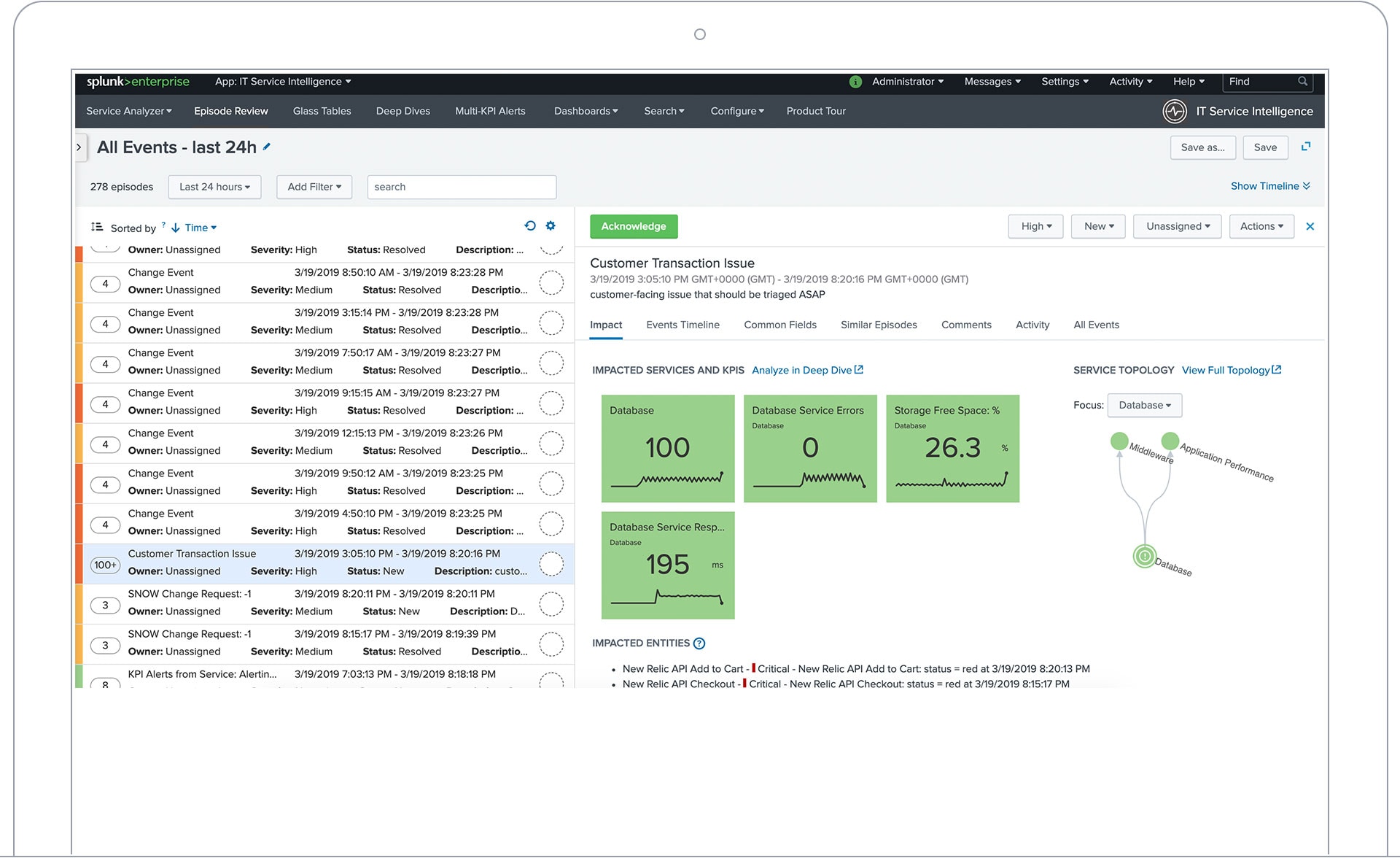 Triage, Investigate and Respond in One View
Create a ticket, run a script or contact a team from the same event dashboard.
What can you do with Splunk?