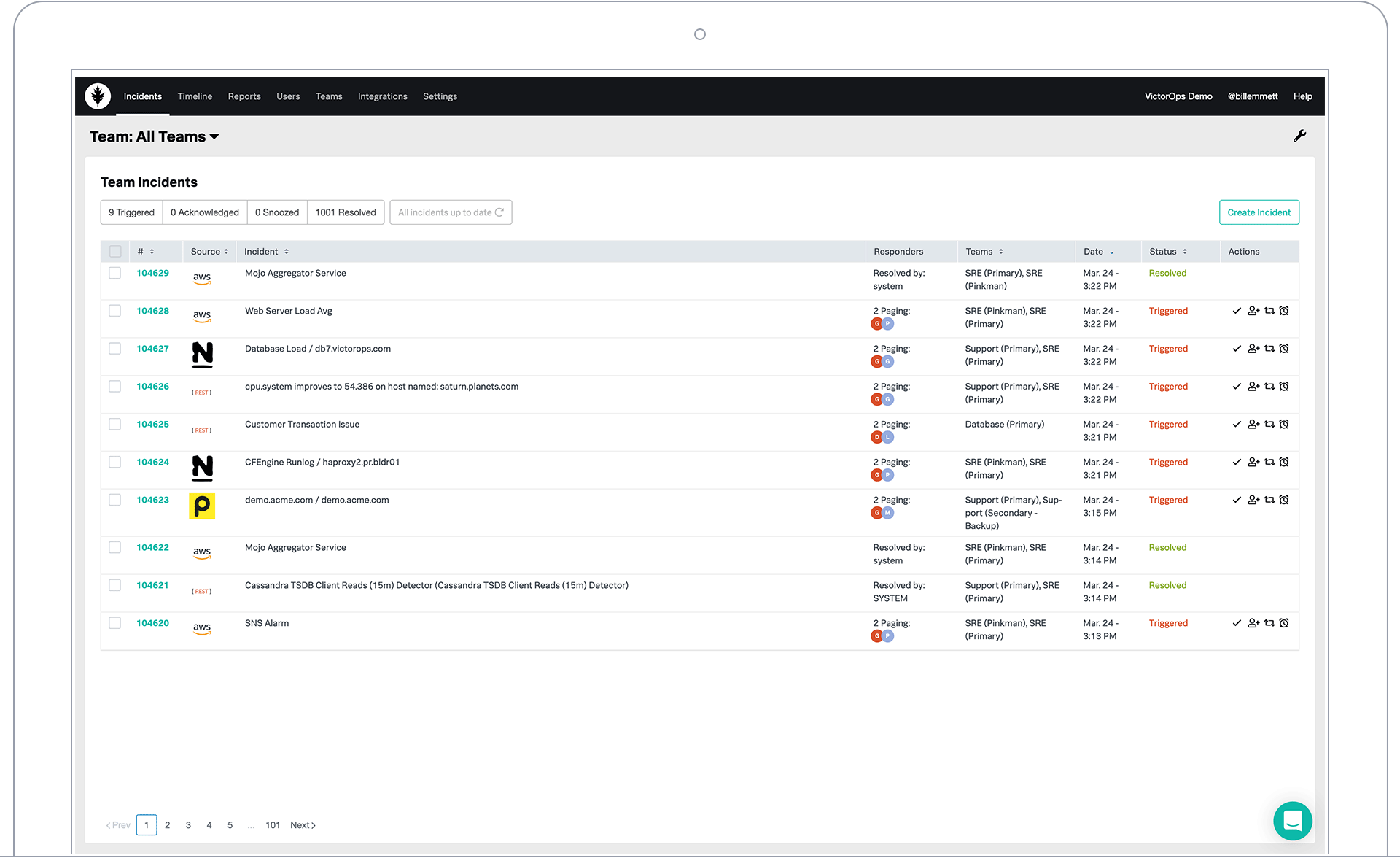 Resolve Outages Quickly
Deliver the right alerts to the right people to reduce time for incident resolution. Get contextual alert information, suggestions driven from machine learning and improved collaboration while capturing essential remediation data.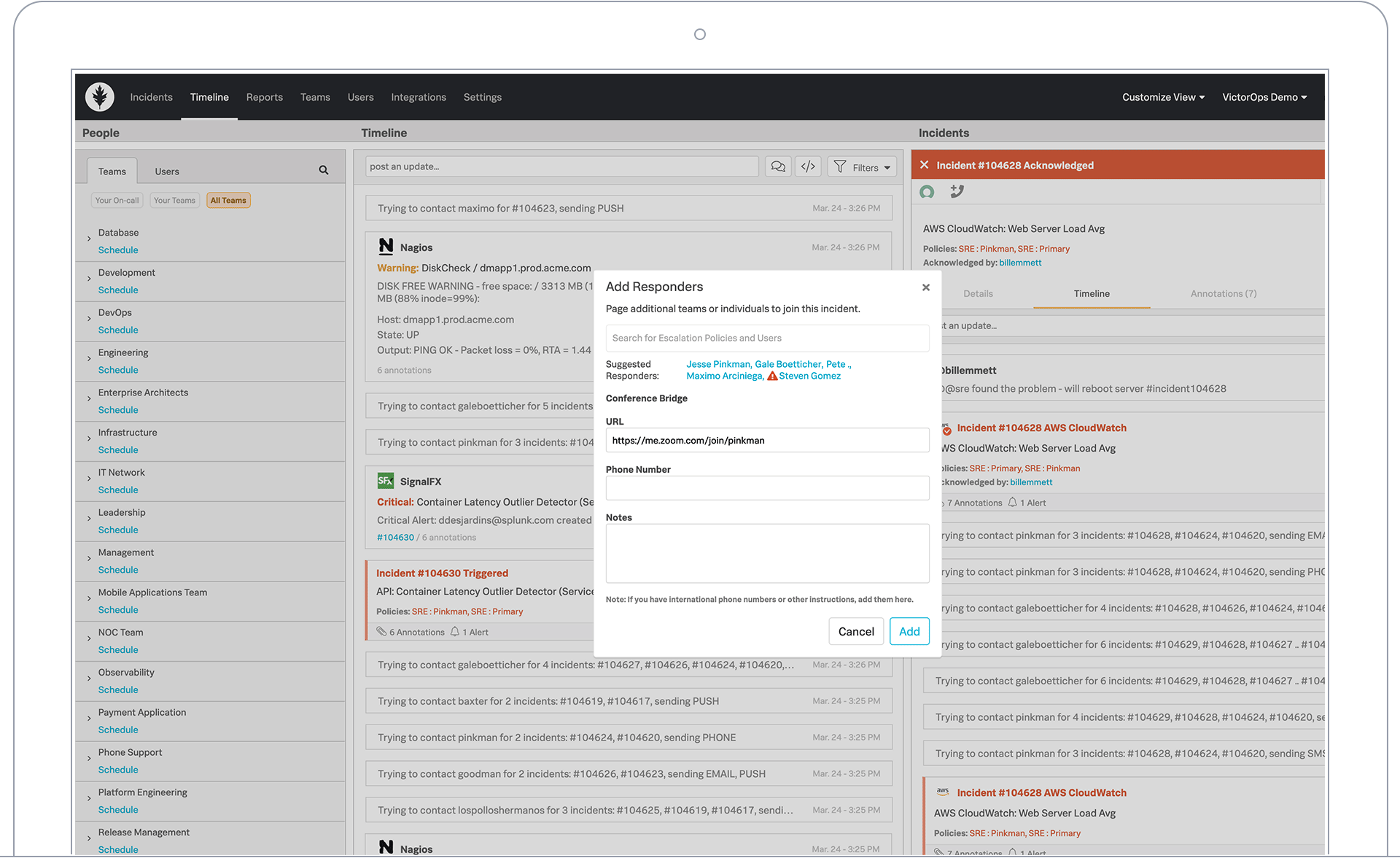 Collaborate and Improve On-Call
Streamline on-call schedules and escalation policies. Additionally, tap into the Splunk On-Call ChatOps experience, integration capabilities, incident timelines and reporting for easy accountability. It's never been simpler to engage people wherever they work with mobile-first experiences.

In 12 months, our mean time to acknowledge went from four hours to 20 minutes. Now we're three years in, and we're down to 2 minutes.
Previous
Next

splunk On-Call Integrations

Splunk On-Call Works the Way You Work

Whatever tools you're already using Splunk On-Call easily integrates.

What can you do with Splunk?