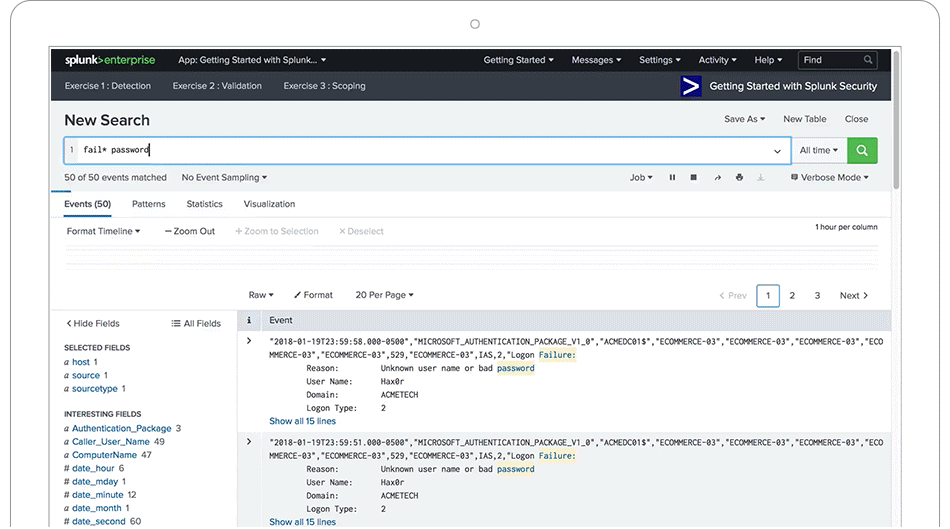 ANALYTICS-DRIVEN SECURITY
A Pragmatic Way to Manage Risk
Optimize security monitoring, prioritization, response, containment and remediation processes by analyzing all cloud, on-premises and hybrid machine data to understand the impact of alerts or incidents.

How do you quantify the insight into some of these events that we proactively catch? Splunk is helping us to detect potential breaches before they turn into actual breaches that could cost the agency millions of dollars and become public relations nightmares.
Previous
Next

What can you do with Splunk?