It shouldn't take you 99 days to go from compromise to detection

Adaptive Response

Respond quickly and appropriately with an Adaptive Response Framework that initiates automated workflows
Why Splunk for Incident Response Management?
Splunk enables analysts to gain a rapid understanding of threats in their environment in order to optimize triage and remediation, speeding up detection and incident response. This is important because in the event of a potential threat, collecting and analyzing relevant data to verify and remediate the threat can often take days or weeks without the proper tools.

Splunk's Adaptive Response can shorten the response cycle by enabling automated workflow actions so analysts can focus on remediation and threat hunting instead of sorting out alerts.
With Phantom, you can automate tasks, orchestrate workflows and support a broad range of SOC functions including event and case management, collaboration, and reporting.

Accelerating response is a challenge in today's complex IT environments. Splunk reduces dwell time and also provides analysts with the tools to prioritize and respond to higher priority threats.

From day one, Splunk Cloud has given us actionable, data-driven intelligence. With Splunk Enterprise Security in the cloud, we're getting comprehensive SIEM functionality, the economics and simplicity of software as a service, and outstanding availability and security. As more employees use the Splunk platform, we're sure to find important new use cases beyond securing our infrastructure.
Previous
Next

Product Capabilities
Stay apprised and nimble by proactively responding to potential threats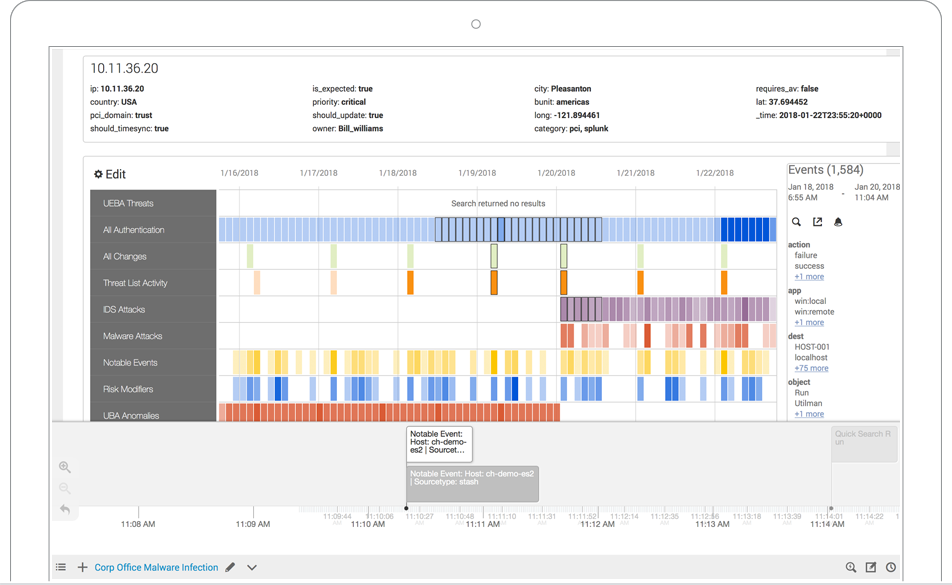 Take Action. Fast.
Confirm and take specific actions on higher-priority threats with the help of data from across all your technology stacks.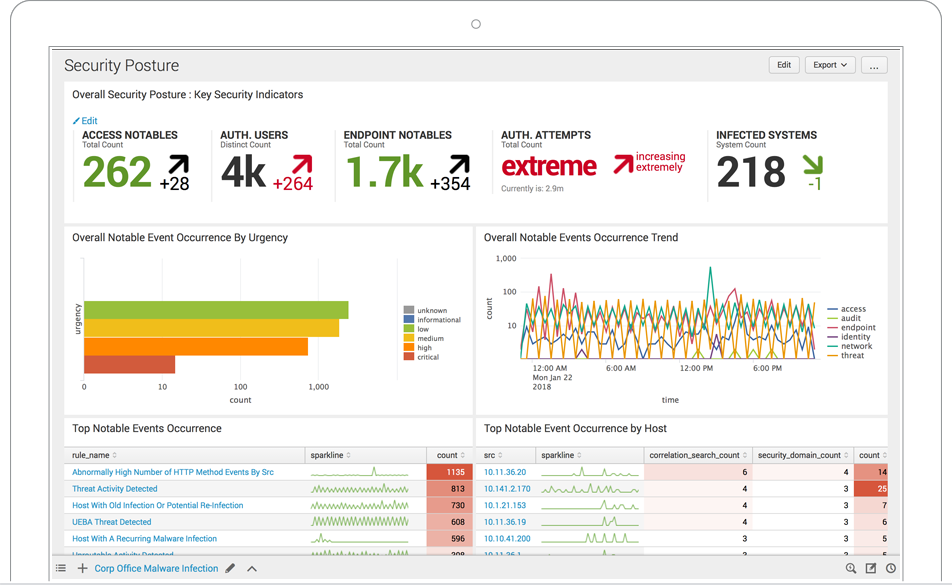 Seeing is Believing
Shorten investigation cycles with visual analysis, graphical representation of thresholds, alarms, indicators and trends.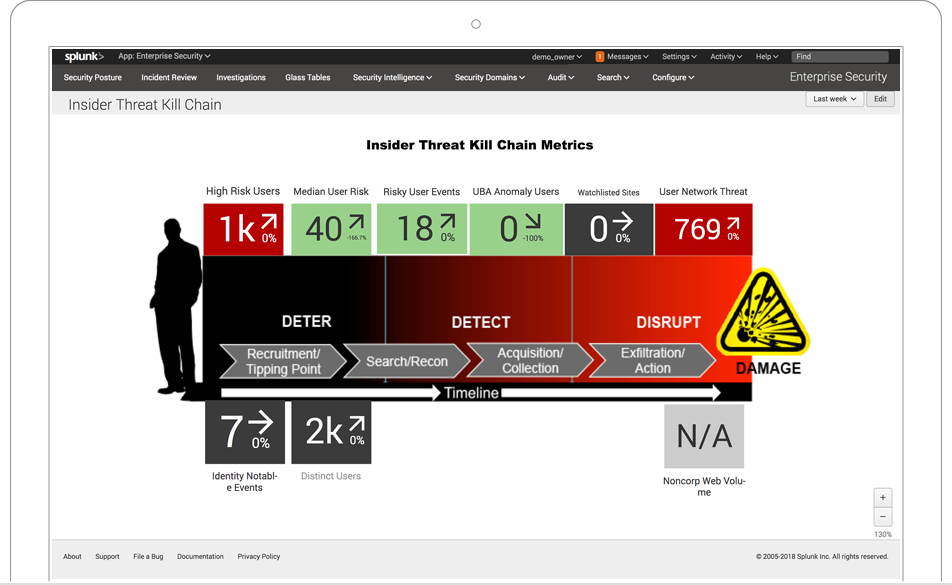 Don't Let the Investigation Get in the Way
Streamline security operations with rapid investigations powered by ad hoc searches as well as static, dynamic and visual correlations.

splunkbase
Splunk Enterprise Security Content Update
Splunkbase enhances and extends the Splunk platform with a library of hundreds of apps and add-ons from Splunk, our partners and our community.
Splunk ES Content Update is a subscription service used with Splunk Enterprise Security, which makes it possible for security analysts to proactively stay current with the changing threat landscape by leveraging additional knowledge done by the Splunk Security Research team. Subscribers get regular updates to help security practitioners of all skill levels stay current with the latest cyber threat trends and defense tactics in order to quickly address those threats.