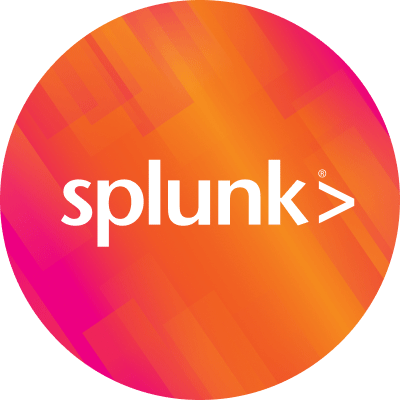 By Splunk November 19, 2021
I
n our latest edition of our "Splunker Stories" series, we meet with one of Splunk's Talent Acquisition managers in product design and product management.
We sat down with Dean'a to learn more about the path which led her to Splunk, her proactive approach with creating inclusive hiring opportunities, and her passion for Splunk's design team.
---
What did you do prior to joining Splunk and how did you end up at Splunk?
Prior to joining Splunk, I had spent almost seven years as a Business Development and Talent Acquisition Director for a consulting firm, which focused on Information Technology and Executive Management talent nationwide.
Near the end of 2020, a dear friend I had previously worked with reached out about an opportunity here at Splunk. He sold me on the culture, the mission and the dynamic of the award winning talent team. The day I virtually met the leadership team here, I knew I wanted to work with these amazing folks and from my very first day, I felt like I was home.
I was hired as a lead recruiter, but with Splunk's rapid growth trajectory and the value we place on our employees, I was quickly promoted to my current manager position where I lead a small (but mighty!) team of recruiting professionals.
Tell us about your story. What experiences made you who you are today?
My journey to becoming a recruiter is quite unique.
My best friend was a legal recruiter and reached out to me to help her build out a tech branch for a boutique recruiting firm. I laughed and said "I have never recruited anything in my life!" When she explained the job to me, along with the risk and rewards of working in recruiting, I knew I loved a good challenge and excitedly took the leap.
I was always interested in working in the recruiting space, and was given the opportunity to train with some of the best recruiters in the world. I was told, "If you can recruit for 2 years, you'll never do anything else again." At the time, I didn't fully understand what this meant until I was able to help a candidate return to work after an extended break to take care of a sick family member. It's those moments, connecting with others and becoming a trusted guide for the next stage in a person's life which solidified my love for this life changing industry.
I love my job!
How have your unique experiences and insights made you successful in your career, and at Splunk?
I am big on time blocking and since I am in CST and the bulk of my hiring managers and team are in PST. I start my day with a time block for emails, LinkedIn follow ups and reach outs.
My calls get started around 10 AM where I sync with several teams and hiring leaders to stay on top of the business' ever changing needs. Time management is important, and I encourage my team to block space on our calendars at the end of our day for emails, talent community nurturing and setting up our successes for the next day.
What do you enjoy about working at Splunk?
My team takes lead on all hiring needs from sourcing, to scheduling, offer negotiations and DEI initiatives across all of our Product Organization which includes Product Management, Marketing and Design.
I really enjoy the cross functionality in which we work alongside creative, technical and GTM teams. We have a real variety in who we recruit and an inside look into Splunk's Products and how they are created and launched.
Splunk is actively making a difference and driving initiatives towards breaking down barriers facing potential candidates, especially those from underrepresented and marginalized communities.
We always take a proactive approach in how we recruit and source, and we embed this in our culture and practices daily. Being a sponsor of events such as Grace Hopper, Afrotech and Lesbians Who Tech, only deepen our knowledge and relationship within these communities, allowing us to better understand the challenges faced and in turn help us break down barriers here at Splunk for them.
Which Splunk Value (Innovative, Fun, Disruptive, Open, Passionate) resonates most with you?
It is an exciting time to be innovating at Splunk, and the opportunities here truly are endless.
One of the many benefits of joining Splunk is getting to work with (and learn from) some of the smartest people in the world. There are so many opportunities to grow and learn and literally everyone on our team wants to see others succeed.
I firmly believe our Splunk culture can't be beat!
Splunk's vision is "A world where data provides clarity, elevates discussion and accelerates progress." How does your work contribute to this?
Our product teams are building products that are actively changing the way the world does business.
We are fortunate to have a front row seat in building out these teams and continuing the growth of Splunk through our hiring efforts. Partnering with the brightest minds to create, design and market all of Splunk's products allows us to see the day to day that goes into our offerings and the impact that they make on the world. In a world where Data IS Everything, our Products truly create Data TO Everything.
Splunk's mission is to "remove the barriers between data and action, so that everyone thrives in the Data Age." What does this mean to you?
I share Splunk's perspective for transparency.
When we remove the barriers with how data is being used, a world of possibilities opens up for us to make a difference.
On my team, we place a high value in transparency and collaborative communication ensuring we effectively face all of our hiring challenges. We are able to take in as much information as we can on candidates, truly listen and learn their desires and use their passion to find the right fit for everyone to succeed long term.
Having the right data at the right time creates for more meaningful and effective action.
What can we find you doing outside of work? Hobbies or interests?
I am a wife and Mom to three amazing kids, Gracie (17), Mason (10), and Claire (4).
When I'm not Splunking, you can find me coaching little league baseball, and I am proud to have two championships!
If you would like to learn more about life at Splunk, or about our open Splunk career opportunities, please visit the Splunk Careers page.
----------------------------------------------------
Thanks!
Karen Miller