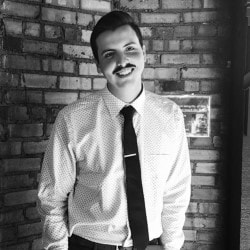 By Tyler York June 30, 2023
I listen to podcasts… a lot. Whether I'm doing the dishes, going to the store or winding down at the gym after work, odds are there are at least a few voices in my headphones telling me tales of whatever subject caught my interest that day.

Luckily, I'm not alone in this fixation. Podcasts have skyrocketed in popularity over the last decade, and with thousands of hours of listening available for education, entertainment and "edutainment" alike, odds are there's a podcast for you out there.
Naturally, as part of the team at Splunk, I also spend a lot of time thinking about what's going on in cybersecurity. Merging these interests, and sprung on by our exploration of the best web3 and blockchain podcasts, today I'll be sharing my list of the top cybersecurity podcasts today. If you're twenty years into the industry, or a complete newbie looking to learn the ropes, these podcasts will get you excited about all things cybersecurity — and you might even learn a thing or two!
(For more cybersecurity resources, check out security books to read & certifications to earn.)
---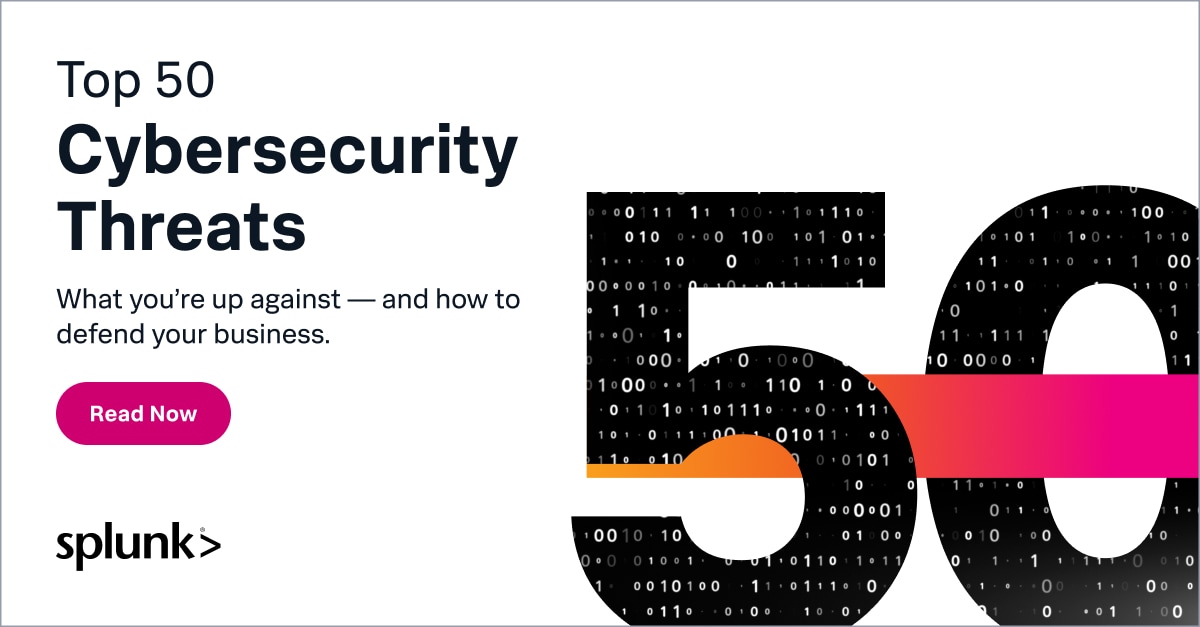 ---
The top cybersecurity podcasts today
In no particular order, here are my picks for the top cybersecurity podcasts. Let's start with something on the fun side!

Described by host Jack Rhysider as an exploration of "true stories of the dark side of the internet", Darknet Diaries offers a gripping view of the world of cybercrime. With enough intrigue to satisfy true crime fans, and stories spanning cybersecurity topics of all kinds, this is a fantastic gateway to the trade. While this podcast won't dig too deep into technical topics and may skim over some details, it does present cybersecurity stories and topics with an emphasis on accessibility.
In a way, as much as these stories are drenched in industry intrigue and high-profile cyber-incidents, Rhysider demystifies some of the more intimidating topics — bring your popcorn, this is distilled cybersecurity fun.
---
With more technical crunch than Darknet Diaries, author and cybersecurity expert Ran Levi and Cybereason present stories of complex historical cyberattacks, breaches and more. With an emphasis on first-hand interviews and practical discussion, Malicious Life frames some of the biggest cybercrimes of the past through a modern lens.
As a sample, the episode "The Economics of Cybersecurity" pits common cyberattacks such as phishing and DoS attacks against organizational cybersecurity spending. Levi uses contemporary examples to dig into the reality, and potential future of, attacker/defender asymmetry. Malicious Life offers plenty to chew on, and might even spur big cybersecurity conversations in your work.

---
A change of pace from previous entries, CISO Series' Cyber Security Headlines podcast is exactly what it sounds like — bite-size chunks of breaking cybersecurity news available every weekday at 6 A.M. ET. This is a great daily listen for industry pros and newcomers alike, with weekly breakdowns presented by security experts every Friday. These weekly discussions have quickly become a personal favorite of mine, as they help me compartmentalize that week's news and consider the bigger picture of today's threats.
(Brushing up on cyber threat intelligence is a must for seasoned and newcomer professionals alike.)
---
The Security Detail
SURGe, a strategic security research team at Splunk, is examining the cyber threat landscape across different industries in The Security Detail. Every other week, co-hosts Audra Streetman and Kirsty Paine interview security experts about the top threats that they're seeing in their particular vertical.
That means you can expect security-focused, up to the minute episodes for every industry from healthcare, education, manufacturing, the technology sector through to retail and hospitality, finance, and utilities. Check out these two, one on Public Sector security and another on security in the telecom industry:
➡️ Bonus: If you're interested in watching security experts talk news live, grab a cup of joe and check out the long-running series Coffee Talks with SURGe. Audra Streetman hosts alongside security experts Ryan Kovar and Mick Baccio. (Don't miss the 60 Second Charity Challenges!) Hosted live, bi-weekly and with a lot of laughs, this recent episode covers the latest in the MOVEit hack, developments in the SolarWinds hack and why the Australian Prime Minister told residents to turn their phones off every 24 hours:
---
If you're a fan of the daily breakdowns on cybersecurity risks and threats from the Cyber Security Headlines podcast but want to dig a little deeper, CyberWire Daily might be for you. Presented by CyberWire co-founder Dave Bittner, CyberWire Daily releases daily in segments that typically run about 30 minutes. More of a "morning commute" than a "morning coffee" listen, you'll get a larger dose of today's cybersecurity issues, without any fluff.
---
Sitting somewhere between the news style of CyberWire and the historical entertainment of shows like Darknet Diaries, Hacked releases semi-monthly with two very different styles of episodes. Once a month, hosts Jordan Bloemen and Scott Francis Winder dive into an hour-long "story" episode — a deep dive into a figure or concept in tech, with an emphasis on the weird and sometimes criminal.
Two weeks later, Hacked releases a "chat" episode wherein they explore some of the most interesting tech and cybersecurity news for the month. Covering everything from the ethics of AI to newfound ransomware activity, Hacked isn't the heaviest technical listen, but it is chock-full of wit and creativity.
---
If Click Here sounds familiar at first listen, it may be because it's hosted by former NPR investigations correspondent Dina Temple-Raston. Click Here leverages the classic NPR style of radio, interspersing exposition with first-hand interviews. Exploring security breaches with geopolitical implications or compromises of consumer applications, Click Here often maintains a global perspective — presenting worldwide cybersecurity concepts in concise 30-minute episodes.
---
One of the longest-running shows on this list, Risky Business, or Risky.Biz for short, is a weekly cybersecurity news podcast with quality discussion and in-depth interviews on the biggest topics in security today. Risky Business keeps a quick pace — fitting the week's news into hour-long shots of focused content.
What sets this apart from other digest podcasts, in my opinion, is the dose of humor the two hosts bring to the table. If you want a regular digest podcast but CyberWire Daily or Cyber Security Headlines were a bit too dry for your taste, Risky Business might be your pick.
---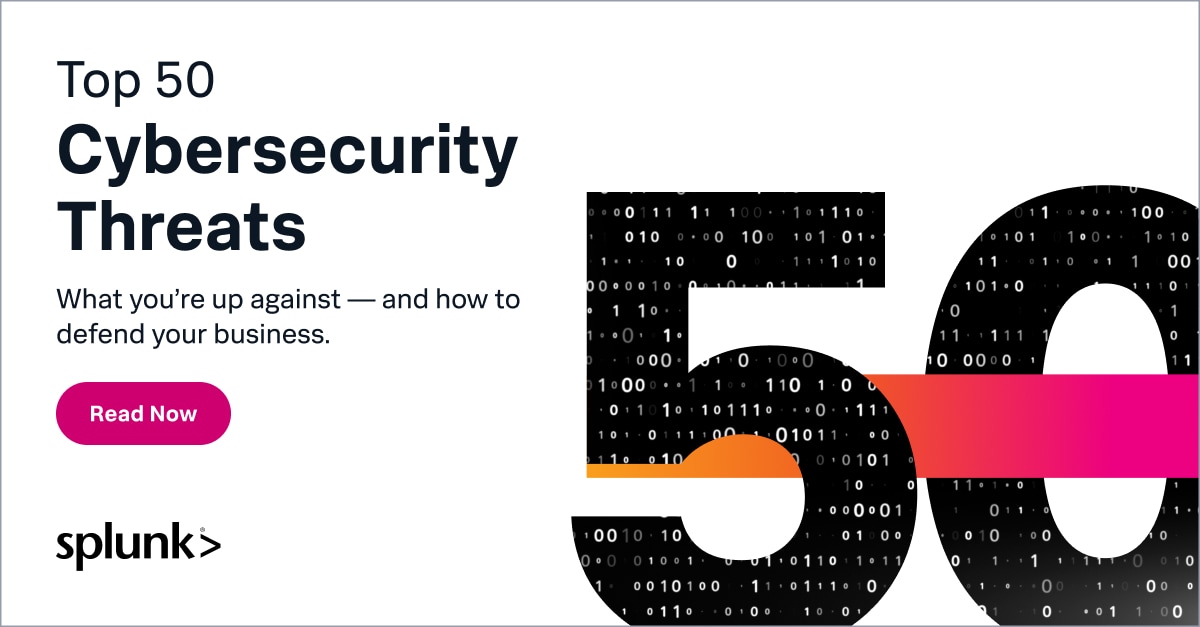 ---
Hosted by radioman Leo Laporte and Steve Gibson, who coined the term "spyware", Security Now has been covering hot topics in cybersecurity weekly since 2005. With all of the authority you could ask for in cybersecurity experts, Security Now digs into specific vulnerabilities, political news and cybersecurity trends in long-form episodes, running around 2 hours on average.
Likely the most comprehensive digest podcast on this list, Security Now is great for those who want all of the details in their cybersecurity news.
---
Wrapping up
Podcasts have become integral to my daily routine, and if you're like me and are interested in cybersecurity, we're in luck, as there are some incredibly engaging shows out there. The cybersecurity podcast landscape is incredibly varied, so find the right balance of entertainment and education, and start listening!
What is Splunk?
This posting does not necessarily represent Splunk's position, strategies or opinion.