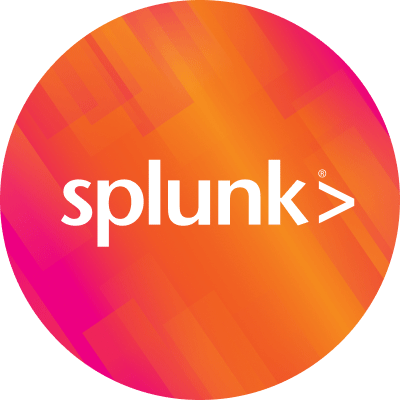 By Splunk October 01, 2021
When Renaud Bizet joined Splunk in April of last year, I was beyond excited to welcome a partner who is as enthusiastic about driving transformation at Splunk as I am. Read our Q&A discussion to learn a bit more about Renaud and how he is helping to elevate our marketing strategy.
Could you share a bit about your background and the professional expertise you brought to Splunk?
I have over 20 years of experience in change management, driving business transformation roadmaps for sales and marketing. I started my career in developing change management strategies for global ERP implementations at big international companies. Projects were typically over $500 million and spanned three to five-plus years, so the amount of transformation was massive and required a tremendous level of effort to guide teams through changes.
I wanted to drive change on a shorter timetable with more accountability to revenue, so I started to focus on building B2B e-commerce marketplaces. I was still able to leverage new technology heavily while working closely with sales and marketing to shift revenue online, drive efficiencies and increase transactional velocity.
As a natural progression, I wanted to take it even further and more recently started to focus exclusively on developing demand generation engines for hyper-growth SaaS B2B software companies. This includes everything from taking responsibility for building the proper tech stack to supporting sales and marketing to optimizing the marketing budget and spend, measuring performance, and developing best practices in demand generation to drive significant pipeline contribution. Having built such practices at two companies, I bring a lot of those lessons learned from my previous successes and failures in that space.
What attracted you to Splunk?
First, I was quite intrigued by Splunk and wanted to learn more about the product and why it had such a rabid fan base. I dabbled a little bit in big data and BI at previous organizations from a marketing perspective and wondered what it would be like to join a company founded on those principles surrounded by smart data scientists.
Then, when we met you were the freshly appointed CMO at Splunk, and we shared the same passion for data-driven marketing. I appreciated your vision to leverage the amazing existing foundation you inherited: a great product market fit backed up by a powerful brand and take it to the next level by implementing a strong demand gen engine.
There were pockets of marketing scientists but not federated under a true marketing operations (MOPS) umbrella, with a clear charter, well-defined roadmap, and the empowerment to drive that transformation journey.
In a nutshell, the opportunity to join an amazing organization like Splunk and to build a brand-new MOPS practice from scratch was the challenge that appealed to me.
For those who aren't familiar with MOPS, how would you define it?
MOPS is truly the source of truth to the CMO. Our role is to set the overall strategy, goals, drive accountability against those targets, provide insights on current performance, and optimize productivity in the process. The MOPS team is the one unbiased source of information for the CMO, independent of product lines, selling regions, and so forth.
There are four key components to any MOPS organization:
Budget/Planning: how do we allocate resources to the right programs
Technology: how do we ensure that our tech stack is competitive and enables our marketers to achieve their objectives
Analytics/BI: how do we measure and optimize marketing performance and its contribution to the bottom line
Processes: how do we continuously improve our processes and data to build a scalable demand gen engine
What challenges did you face when you joined Splunk?
The first challenge was to fully understand the current state and run a gap analysis to lay out the foundation for our next 18-month roadmap. Once we had a clear picture of what needed to be accomplished, we could go through the organizational design and build up the team—both in-house by realigning great existing resources, and outside by bringing new skills and a fresh perspective.
The biggest challenge overall was that nobody knew what MOPS could be and as such did not know how to engage with us and what to expect. Also, we did not have a set of common KPIs to rally around, so one of the first projects we tackled was to build our plan of record (POR) to set our marketing qualified lead (MQL) and pipeline targets for each team.
Thanks, Renaud—we're lucky to have you here at Splunk. Stay tuned for Part 2 of our Q&A discussion to learn more about Renaud's priorities, successes and advice for other organizations about building out marketing operations. And, for anyone interested in learning more about Splunk and our current opportunities, we're hiring in marketing and across the organization.
Thanks,
Brian Goldfarb
CMO, Splunk.
----------------------------------------------------
Thanks!
Brian Goldfarb