We are looking for fast thinking, A-team players to join our company.
So if you're looking for an incredible place to work that celebrates innovation, leadership and creativity, please contact us. Splunk offers competitive compensation and excellent benefits. When you join Splunk you'll be working with a team of wicked-smart people who are as passionate about our products as our customers' success.
A Culture of Inclusion | Diversity & Inclusion @Splunk
Our Values
Innovative
• Passionate
• Disruptive
• Open
• Fun
Innovative
"We are a game-changing technology creatively solving customer problems."
We often ask customers: "What did you do before Splunk?" The answers range from: "spent hours solving problems," "lacked visibility," to "didn't solve problems," "guessed," "estimated." We help our customers solve any number of problems in ways they could never dream before—because we take the time to listen. With Splunk, all they need is a browser and their imagination.
Passionate
"People + Product + Passion = Splunk"
You can have the best people and the best product in the world, but without passion, you can't call it Splunk. Passion is the single most valuable element of our culture. It's the one emotion which all Splunkers possess the most of, the quality that drives us further and enables us to reach higher. It's the reason we get excited to share Splunk with anyone who will listen and it's the reason we keep striving every day to protect what Splunk is and improve what Splunk does. And if you don't believe it, just ask us to tell you about Splunk and see what happens.
Disruptive
"We strive to lead, not follow, while continuing to disrupt the market."
We have never settled for the status quo. We look at a problem and ask, "How can we do that better?" We recognize when we (or others) fail to execute, learn from those lessons—and submit a new, better solution to the problem. We continually reevaluate the solution to ensure it is still the best answer and tweak it to take advantage of new pieces of information.
Open
"We are open and honest in our interactions."
We keep it real by being open and honest. We are a collaborative team that understands the value in open communication—it's how we interact with our customers. We have an open door policy—and we like it that way. At Splunk, our customers are number one and that's how they are treated.
Fun
"We are committed to this environment of having fun and working hard at the same time."
"Work hard, play harder" has been a phrase used at Splunk since the time when we all sat in the same office and had to build our own desks. We are a company that recognizes that we are only as good as those around us. People who do not look forward to representing Splunk every day are not the type of people that will catapult us to the upper echelons of success. We are committed to having every employee WANT to give it their all, be respectful and a part of this family, and have a smile on their face while doing it.
Previous
Next
Best Places to Work

Splunk was ranked #1 on the list of Great Place to Work's Best Workplaces in Asia 2018. The Best Workplaces in Asia list recognizes organizations in the Asia region that are dedicated to sustaining high-trust cultures for their employees. These workplaces are distinguished by their extraordinary levels of trust, pride, and camaraderie. Putting their people first is a key priority for these companies.
Press Release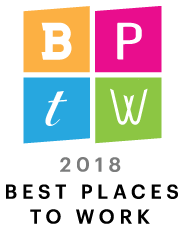 Splunk was selected as one of the "Best Places to Work" in the Bay Area by the San Francisco Business Times. This is the 11th consecutive year Splunk has been named a top Bay Area employer by the publication. Winners of the San Francisco Business Times' annual list are determined by survey results voluntarily provided by company employees. The survey is designed to recognize companies for their outstanding employee satisfaction across personal and professional development, workplace satisfaction and overall team effectiveness.
Press Release