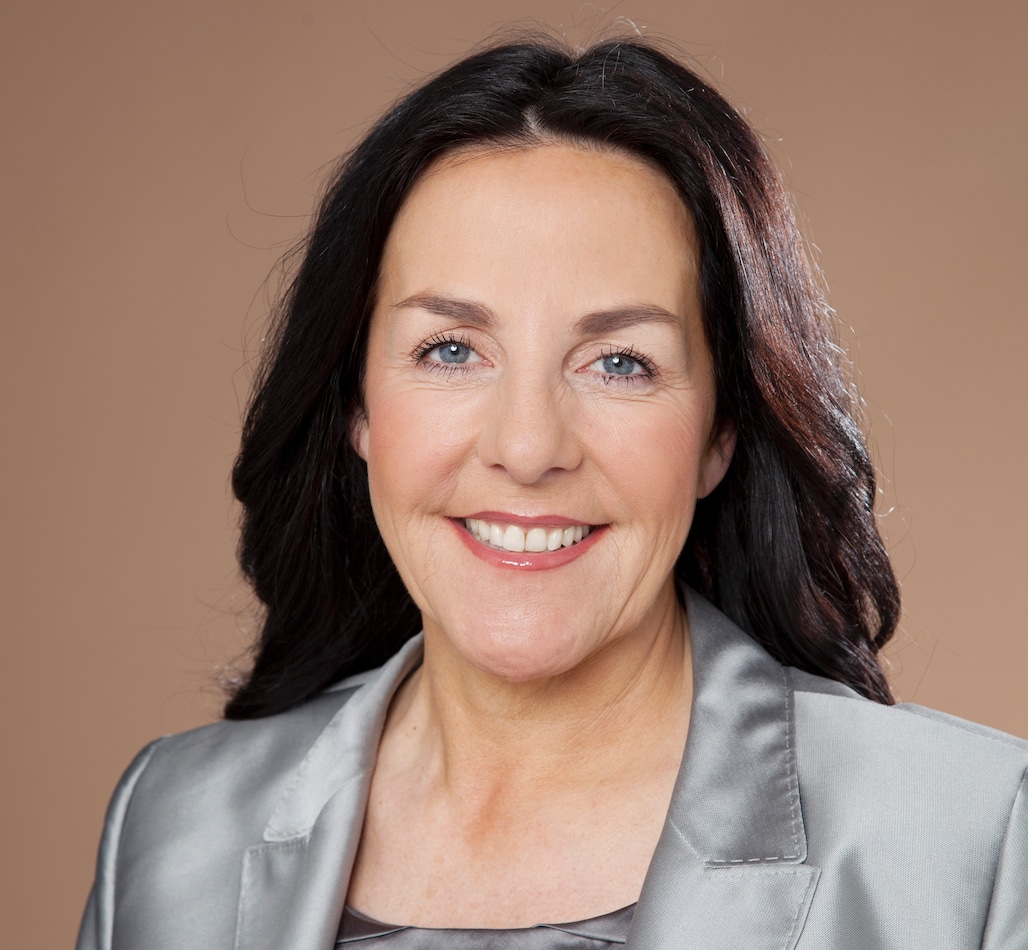 By Petra Jenner May 11, 2023
Earlier this year, I wrote about my key takeaways from Davos and how the world we live in requires more cooperation and resilience. Globalisation is being put into question; geopolitics has never generated so much uncertainty; digitalisation is seen as an opportunity, but also as a new source of risks. As part of these trends, we see the emergence of more and more barriers to the global free flow of data, particularly in the form of local data storage requirements.
Many of the services we use on a daily basis, such as online shopping or travel booking, but also many of our customers' industries (manufacturing, food, pharmaceuticals) are underpinned by the global free flow of data. So it's not just important to us in the technology sector, it's critical to the whole economy. The Global Data Alliance argues that data transfers already contributed $2.8 trillion to global GDP.
The World Economic Forum (WEF) has long been pushing for the global free flow of data, and more specifically for 'Data Free Flow with Trust' (DFFT), an umbrella concept for facilitating trust-based data exchanges. As described by the WEF, this is "a vision for data flows in which openness and trust in data flows coexist and complement each other".
Making national data rules more compatible and interoperable
The latest WEF research on the topic is a new White Paper: 'From Fragmentation to Coordination: The Case for an Institutional Mechanism for Cross-Border Data Flows'. I'm glad to say that Splunk was acknowledged as a contributor - special thanks to Clara Lemaire for her work on this.
In my view, there are three key takeaways from this new White Paper:
The benefits of the free flow of data have never been so clear, and yet there have never been so many new regulatory requirements impacting data exchanges. "Research shows that new data governance rules have been proposed every day so far this year by Europe, the G20 and Switzerland."


Data localisation and regulatory fragmentation can be harmful. For businesses, the multiplication of data localisation measures translates into business uncertainty, compliance risks, export challenges… It's hard for large companies to keep up, and it's even harder for SMEs. Data localisation rules "impede economic growth by raising technological and operating costs and curtailing innovation".


Data flows need their own international institution. The paper calls for the establishment of a new institution under the G7 umbrella that would seek "to accelerate regulatory interoperability between national data rules". What does that mean in practice? Countries will still be able to introduce national data rules, but they will be asked to collaborate with others to reduce the negative impact on data flows. The WEF sees the new institution as an "important and strategic venue where stakeholders could exchange knowledge, develop evidence and case studies, share best practices and pilot practical solutions".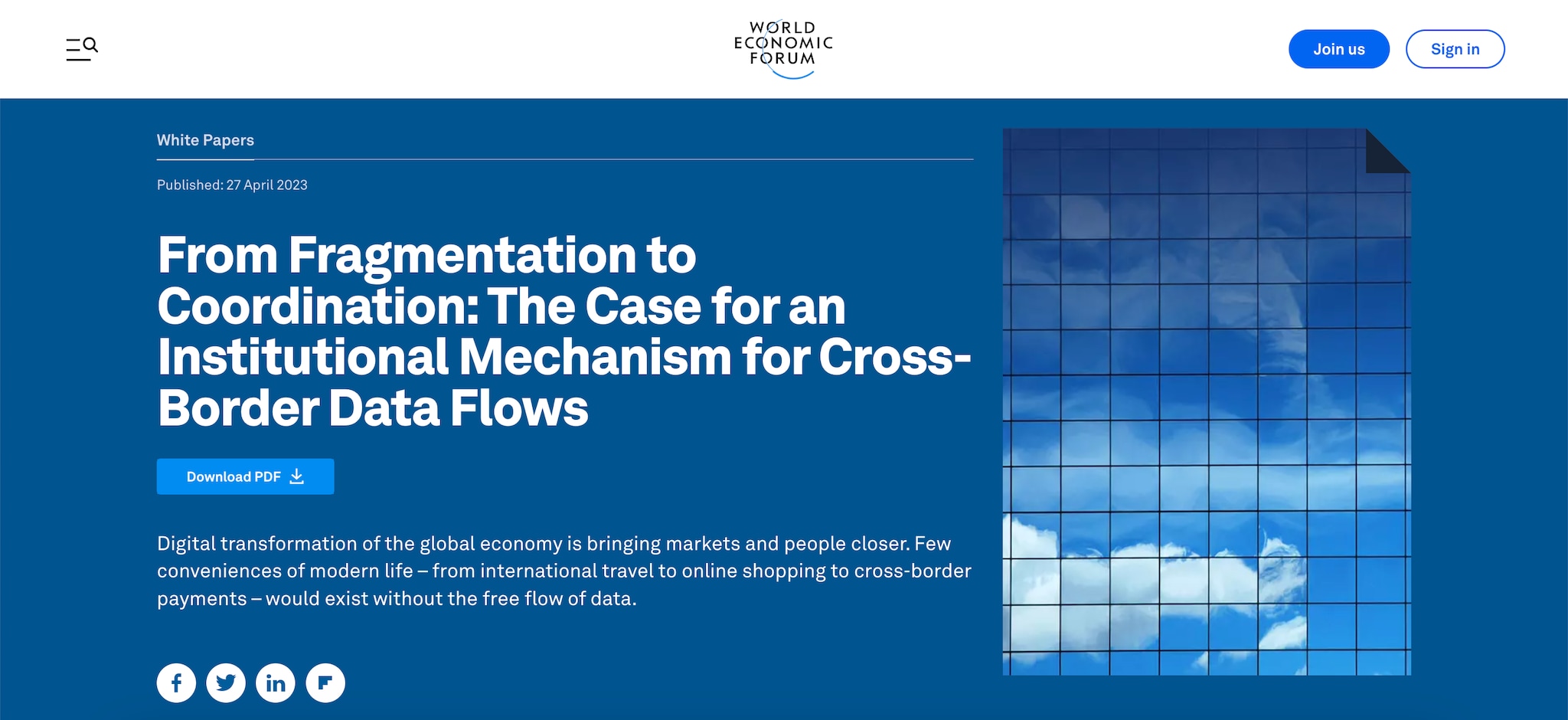 Next Steps?
The White Paper was submitted to the G7 for further discussions under the Japanese G7 Presidency, who has championed the DFFT agenda since 2019. I'm glad to say that the WEF recommendations have been largely taken on board by the G7 Digital Ministers at the recent Hiroshima Summit.
G7 Ministers agreed to launch the new institution in the coming months, which is welcome news. However, this new institution will only be the first step in the establishment of a global governance on the free flow of data.
Our view is that the new institution could be an opportunity for liberal democracies of the G7 to:
Reaffirm the importance of free flows of data, possibly through the adoption of a foundational charter;
Ensure that new data transfer restrictions always meet jointly agreed criteria;
Lead the way in developing mechanisms and resources to help businesses navigate this fragmented landscape.
We stand ready to further collaborate with the WEF and the G7 to elaborate these ideas.