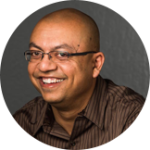 By Arijit Mukherji November 14, 2020
Today's announcement of Splunk APM marks an exciting moment for Splunk Infrastructure Monitoring and for our customers. Splunk APM is the newest component of the Splunk Infrastructure Monitoring monitoring platform, designed to address the monitoring and operating needs of modern applications based on a microservices or service-oriented architecture. With Splunk APM, Splunk Infrastructure Monitoring completes a second major step in its strategy to deliver the next-generation cloud monitoring platform.
The Microservices Revolution is in Full Swing
We hear it every day in conversations with customers. This new data from IDC Research summarizes it perfectly:
"By 2022, 90% of all new apps will feature microservices architectures that improve the ability to design, debug, update, and leverage third-party code; 35% of all production apps will be cloud-native."
— Forbes
This trend isn't surprising. Digital pioneers like Google, Facebook and Amazon have shown the huge payoffs that can be achieved by mastering microservices designs along with elastic cloud infrastructure and agile DevOps delivery models. What is less known is that these pioneers needed new monitoring systems to achieve their goals—and they had to build them from scratch.
The Splunk Infrastructure Monitoring team knows this well; several of us were directly involved in the initial creation of Facebook's ODS monitoring system 12 years ago, during its infamous 'move fast and break things' culture.
Today, most enterprises don't have the resources and time to do what Google, Facebook, and Amazon did. So it's our mission at Splunk Infrastructure Monitoring to help our customers by providing an enterprise-ready, real-time cloud monitoring platform that meets the new requirements.
The New Monitoring Requirements
Moving to microservices means breaking up applications into smaller modules that can be developed and updated independently. While this approach allows for faster code releases, it also makes our applications an order of magnitude more fragmented and complex. In this context, holistic monitoring requires powerful analytics to extract the signals that matter from a sea of noise. This new environment also requires the ability to understand the health of each service as well as the overall transaction performance across multiple services. The complexity of modern applications shifts the value of APM solutions from instrumentation—now increasingly commoditized and available from open standards—to fast predictive analytics.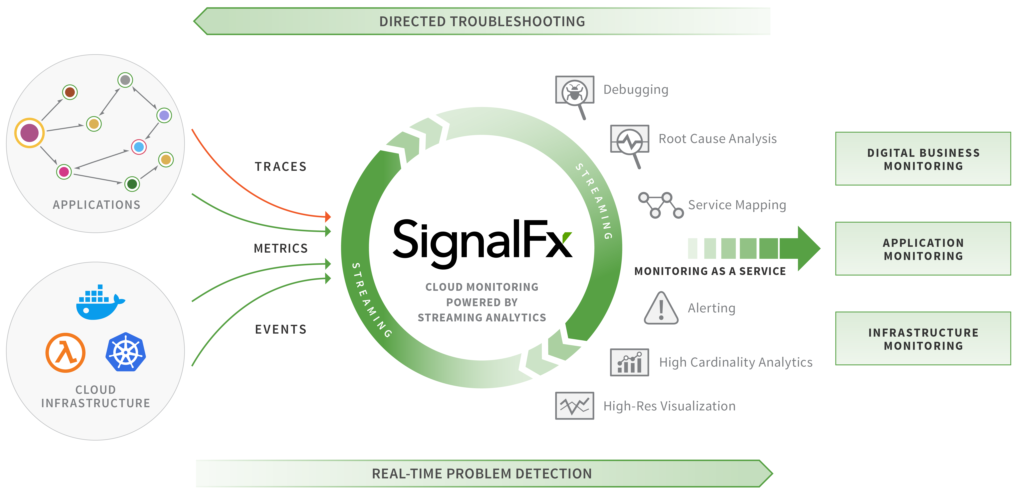 The elastic cloud infrastructure on which microservices run add additional requirements for speed and scale as VMs, containers and functions become increasingly short-lived and deployed by the thousands. This means that monitoring software needs to be able to deal with unprecedented volumes of data and detect anomalies in seconds without creating storms.
As customers adopt tens or even hundreds of microservices, identifying and isolating problems has become harder than ever. Existing solutions are just not up to the mark. Customers not only want to monitor per-microservice health, but also the transaction flow between microservices in order to optimize end-user experience. After all, even a single unhappy user can affect the perception of a company's brand. The complex interdependencies between microservices, however, make isolating the root cause of slow transactions harder than ever. A monitoring system must learn the behavior of the complex environment and assist the operator during the triage process.
Splunk APM Brings to Market the First Distributed Tracing Solution Built on Streaming Analytics
From day one, our mission at Splunk Infrastructure Monitoring has been to help companies accelerate their cloud-native journey to Cloud, Microservices and DevOps by providing a new class of monitoring system centered around powerful real-time analytics.
In 2016, we solved the challenges of cloud infrastructure monitoring by building the industry's first and only large-scale, real-time streaming analytics platform for metrics. Our customers love how Splunk Infrastructure Monitoring scales reliably to monitor all their VMs, containers and functions. They also love how they can aggregate and correlate all their application, infrastructure and cloud service metrics. But, more importantly, they love that Splunk Infrastructure Monitoring can monitor highly bursty workloads in real-time and alert within seconds of a problem. This means they can prevent snowballs from turning into avalanches of pain.
With the release of Microservices APM, we are entering the second phase of our journey: tackling the problem of application complexity. Microservices APM extends our real-time metrics platform adding new distributed tracing capabilities that allow our customers to monitor transaction flows for service-oriented applications.
Users now have the ability to observe every single transaction, understand the complex dependencies between their services, and identify every anomaly (not just a small sample). Because the volume of trace data can be overwhelming, we have embedded powerful analytics to direct the operator through the troubleshooting process to the root cause of the most critical issues. Features like Outlier Analyzer are truly unique in the industry and judging by the feedback of early beta customers will be extremely valuable.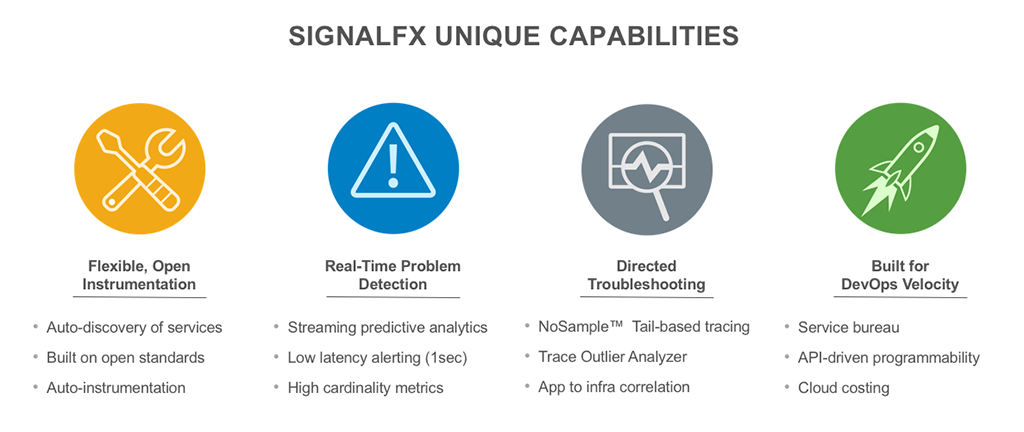 I am super excited about the value that we're delivering with this latest release – and we're already seeing its transformational impact across companies ranging from cloud-native disruptors to global scale enterprises. That's what you can expect from Splunk Infrastructure Monitoring—and that's what a cloud monitoring system should do for you.
Learn more about Splunk APM and get an Observability Demo here.