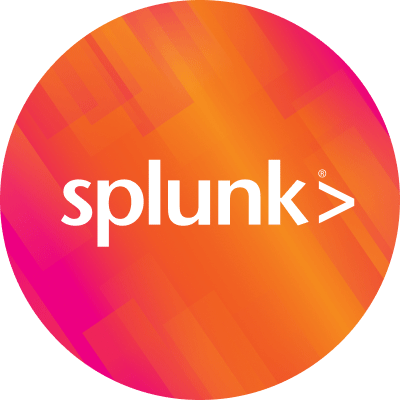 By Splunk April 16, 2021
We're diving into spring around here like…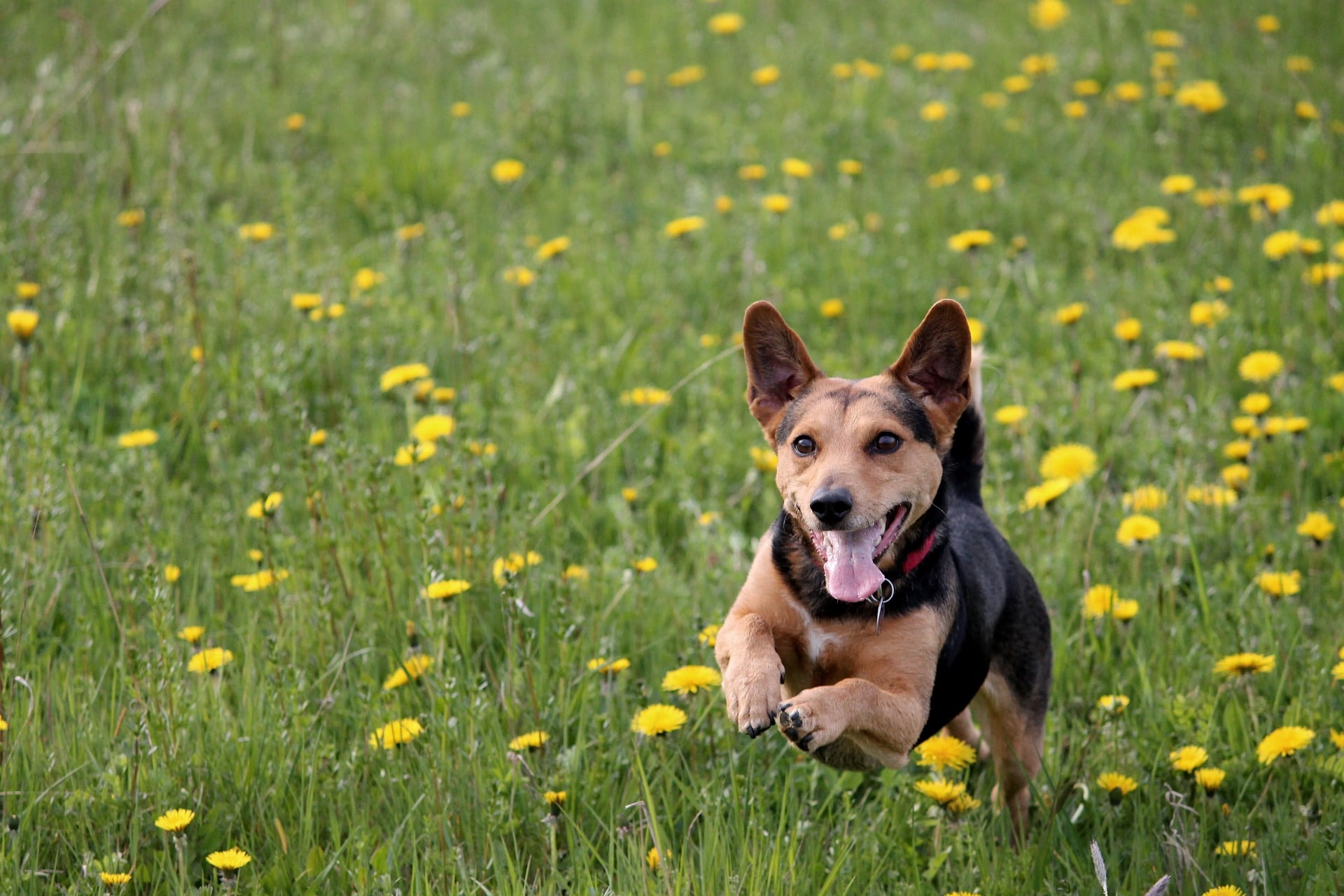 … with our latest product launch announcement! I'm happy to share that our Splunk Service Intelligence for SAP® solutions (SI for SAP) content pack just released for general availability!
You most likely already monitor your SAP instance with built-in tools. So why does this matter?
Let's start with an example.
Your SAP Solution Manager instance sees HANA is having a problem. It isn't working. You've reached the first step by seeing there's an issue. But what is the issue? Is the issue in SAP or somewhere else in your IT infrastructure? How does the issue get resolved? Is it impacting customers? Business? Revenue?
Now we'll break down the problems...
Complexity
If you're using SAP, chances are it's heavily ingrained into your IT and overall company infrastructure both in back and front office environments. The underlying technical architecture is also very unique — or call it, COMPLEX. We've known customers to have 300 to 500 SAP servers that run their business, each with their own complexities. On top of being a sophisticated and complex system, SAP produces massive amounts of data. Hundreds of thousands or even millions of transactions are sent and received by the ERP system through middleware on a daily basis. That's a lot of transactions, which is great on a day you don't have an issue, but detrimental on a day with issues or outages. And many companies don't know the issue exists until one or more of their customers call — not a good look for the IT team. There's also a lack of insight into your data that is very important to businesses —anything from order flows to shipping requests to initiating invoices. If a failure occurs, you want to know where it is, and know FAST.
Silos
Infrastructure, application services and business services may belong under different cost centers. Even under each of those there may be silos. SAP admins don't care what the network admins are up to until there's a problem, and the feeling is most likely mutual. What DOES matter is that SAP lives in all these silos.
There's a lack of insight into that data that is very important to businesses – anything from order flows to shipping requests to initiating invoices. Customers struggle to implement monitoring using native SAP tools across multiple lines of business. While the SAP monitoring tools provide visibility into the SAP layer, there isn't visibility into the infrastructure SAP sits on or has data flowing through. SAP doesn't provide tools that allow you to analyze your business data to gain insights, and it can be a challenge to extract data to a platform that does in fact allow this. In short, it's yet another, rather large... data silo.
Time and Money
Even with legacy monitoring tools, it can take a long time to detect exactly what the problem is, especially if each part of the technology stack is using multiple siloed tools and teams. This results in an inefficient incident response, with non-productive finger pointing, and costly, crowded war rooms. And all this fire fighting takes away from getting meaningful work done.
NOW let's talk about money — not just to operate the business, but revenue. Customers calling you to tell you there's a problem time and time again can significantly impact your revenue. And not just from that customer, from other businesses that hear about the reputational impact of an outage. Speaking of outages, large SAP system outages have cost some organizations up to $10,000+ per minute and up to millions of dollars an hour. No one can afford that. And that's just the monetary value — we haven't even touched on the reputational value.
There's a solution, right?
The answer: a resounding YES!
Splunk and SAP recognized this as a concern and have a shared goal of helping our joint customers realize the full potential of their data. Organizations around the world have seen significant value combining SAP with Splunk.
Service Intelligence for SAP solutions bridge infrastructure data with SAP data, providing end-to-end views into the health and performance of business services, as well as the ability to dive deep into investigations — accelerating the time it takes to detect and respond to costly outages by 80-90%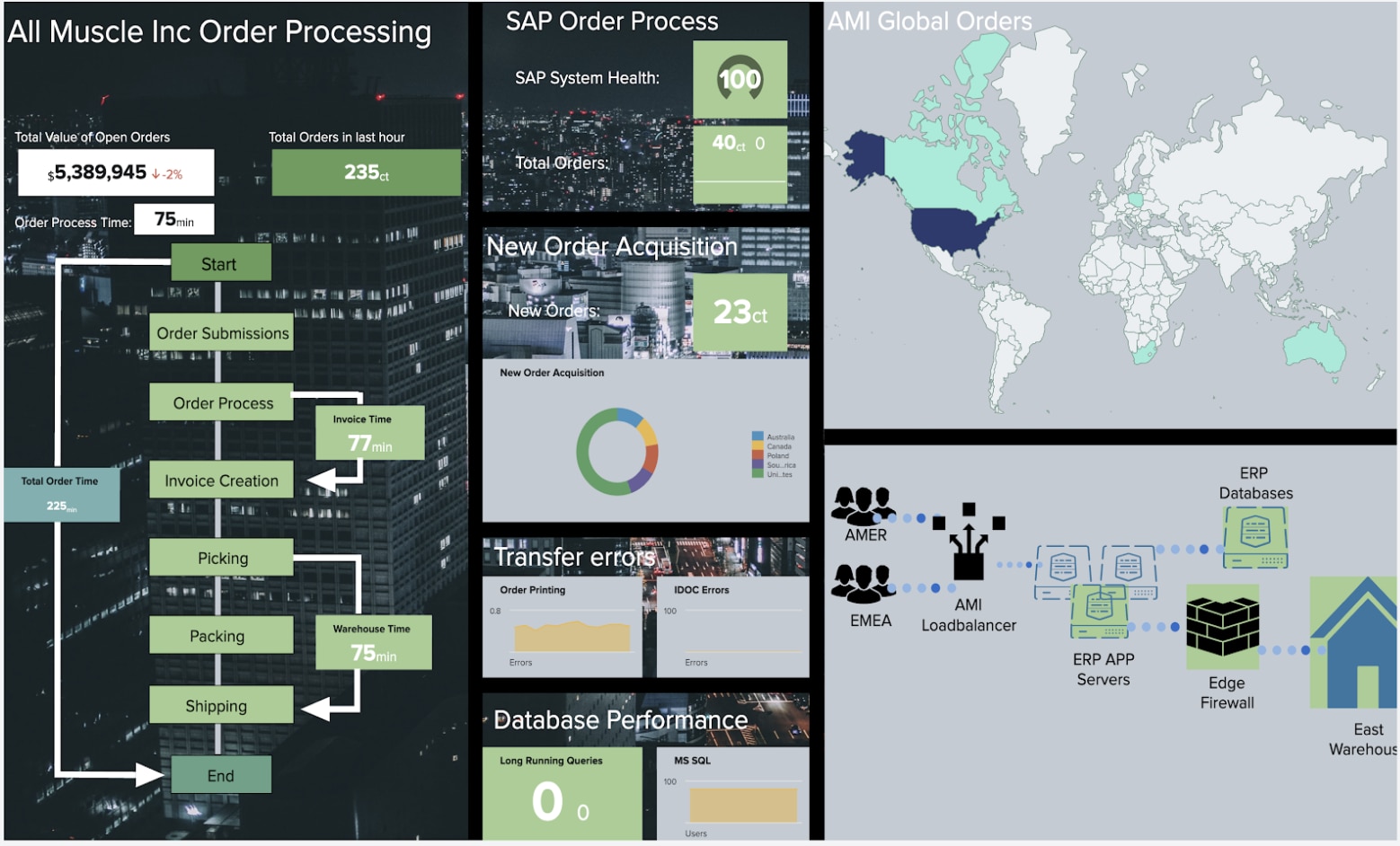 Example of SAP Order Processing Dashboard
As industry leaders, both SAP and Splunk are simplifying the complex, by giving customers the ability to monitor their SAP environments alongside their entire IT infrastructure environment, which provides a multitude of benefits, including:
Bringing the power of machine learning (ML) and AI-driven monitoring to your SAP stack
Reduced outages and performance slowdowns
Faster MTTD & MTTR with real time correlation to your SAP apps both on prem and in cloud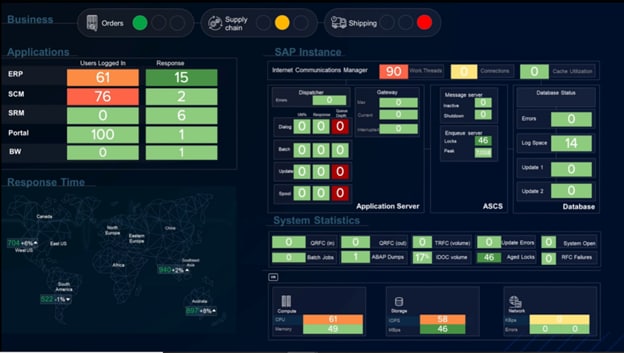 Business Performance Dashboard using Splunk Service Intelligence for SAP solutions
Our event analytics also filter out noise and prioritize alerts. Production and financial performance KPIs are so important to your business, and with Splunk, SAP KPI alerts are seamlessly integrated into event analytics, removing the time it takes to manually sift through report after report to figure out where the root cause occurred. Intelligent event management reduces alarm noise, service context provides prioritization and thorough root cause analysis on issues will give you that deep dive analysis you've been missing. You can even acknowledge an episode and send it to your NOC, or any major ticketing system, which immediately reduces your MTTR — and headaches!
The predictive analytics behind Splunk's Service Intelligence for SAP solutions can even do you one better and help to predict outages and performance problems BEFORE they occur. Splunk customers have seen amazing results with our predictive intelligence, such as:
65% reduction in downtime
70% reduction in MTTR for mission-critical apps and systems
30-40 minutes of advanced notice to predict outages
90% reduction in incident investigation time
65% less war room activity

So, how does less downtime, more visibility and a more productive team sound?
It'll take mere moments to visit Splunkbase today to download Service Intelligence for SAP. You can also find more information on the SAP App Center.
----------------------------------------------------
Thanks!
Nicole Gallow