Webinar  |   5 Steps to a Predictive IT Strategy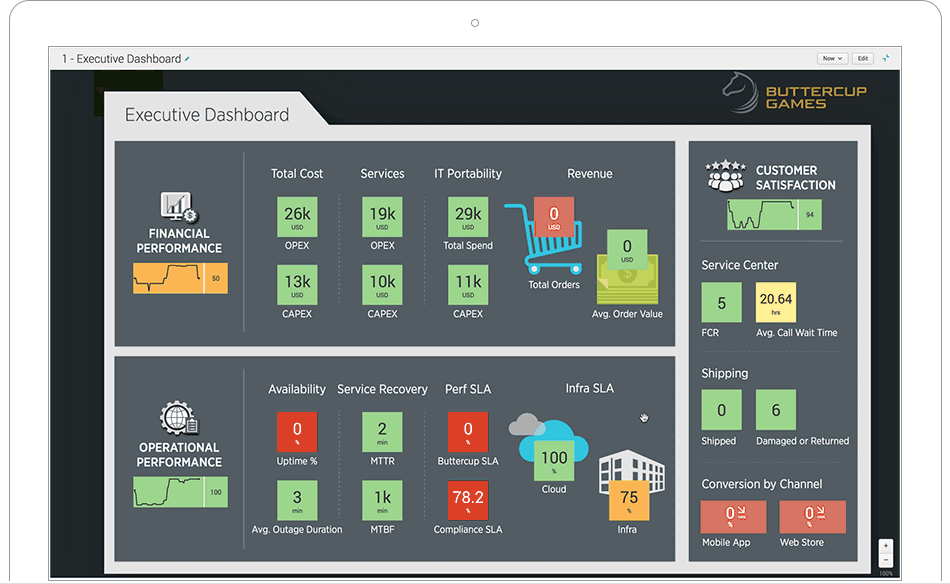 SPLUNK® IT SERVICE INTELLIGENCE (ITSI)
Business and IT Insights
Splunk ITSI uses machine learning to predict and prevent imminent outages up to help 30 minutes before so your team can prevent it from ever happening. Gain access to both a high-level view of service health and performance while also being able to dive deeper into investigations to find the root cause of a problem faster.

Splunk ITSI and Splunk Cloud have drastically improved the way Cox Automotive monitors its business critical services. Splunk ITSI delivers a cohesive way to interpret and visualize our machine data- helping us protect and discover new sources of revenue.
Previous
Next

Financial Services
Your IT environment is complex and your customers are demanding. Give them what they want.
Bank on Machine Data

Healthcare
Your IT systems enable the HIE platform. Analyze them to see what's going on.
Boost IT Health

Public Sector
Your citizens and government employees expect better services.
Find Out How to Deliver

splunkbase
Extend and Accelerate the Value of ITSI
Splunk ITSI modules deliver service-oriented insights into your individual technology domains. These easy-to-install modules pre-built for ITSI are collections of highly relevant metrics, entities, service templates and detailed dashboards. Easily accelerate productivity, collect data and simplify the creation and deployment of third-party and custom modules.