USE CASE
Fast Log Investigations
Splunk Log Observer enables DevOps teams to quickly filter, sort and search on logs with shaped data and intuitive visual interface.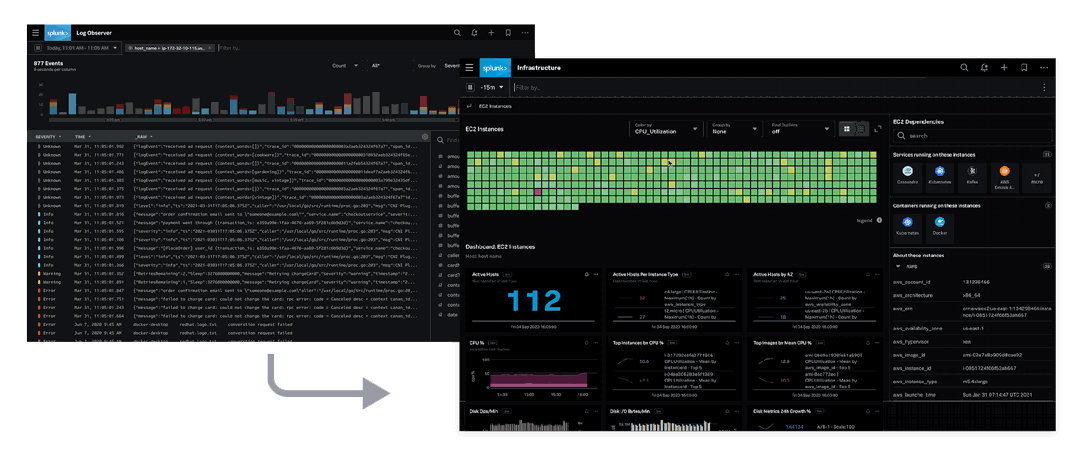 Quickly and intuitively find logs that give developers insights

Easy, Fast Investigations
Visually explore logs and filter for the results that matter most.

Logging Designed for DevOps
Logs are shaped to provide context that enables robust, fast and easy exploration and workflows.

Logs, Metrics and Traces
Add service context to enable seamless transition between log monitoring, infrastructure monitoring and APM.
Product Capabilities
Onboard data quickly and with context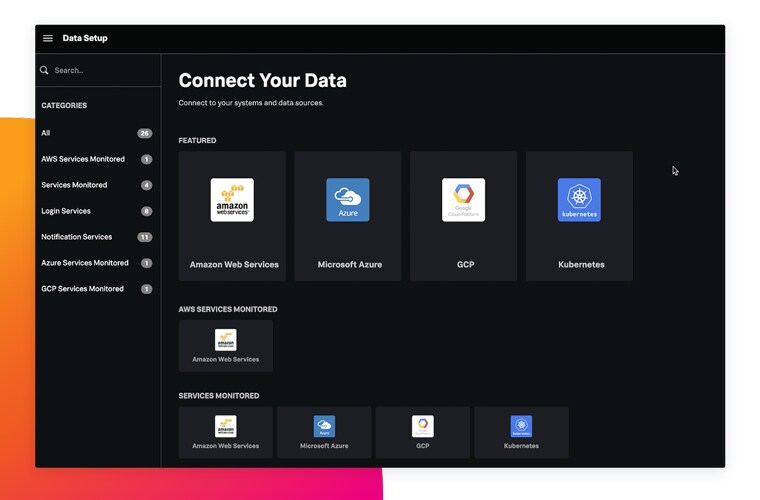 Onboard data quickly and with context
Logs are shaped to provide context that allows for easily filtering and sorting of related logs, while making it easy to explore related traces and logs.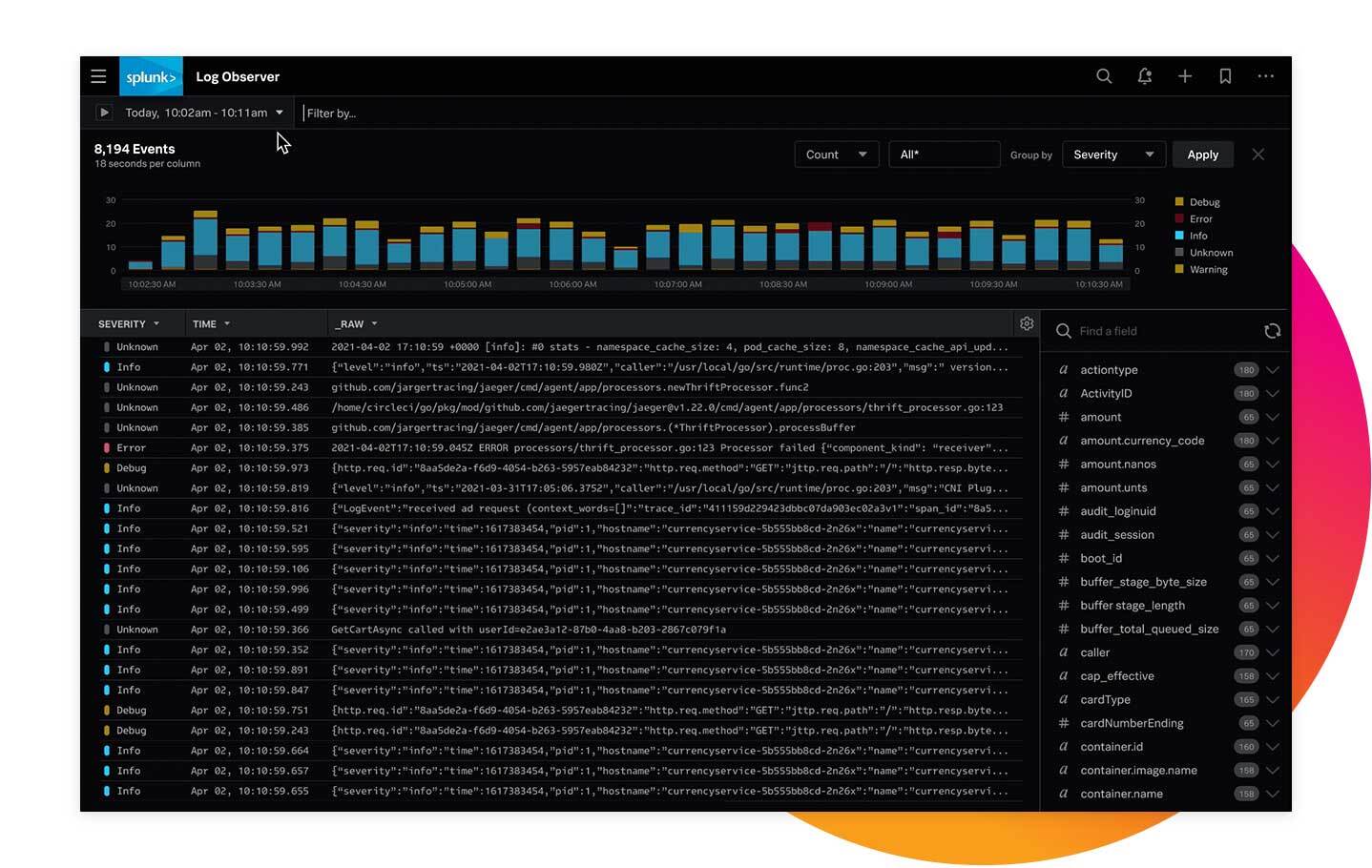 Rapid triage and investigations
Investigate easily with contextualized traces and logs. Go from application service mapping into the logs that tell what's happening with one click.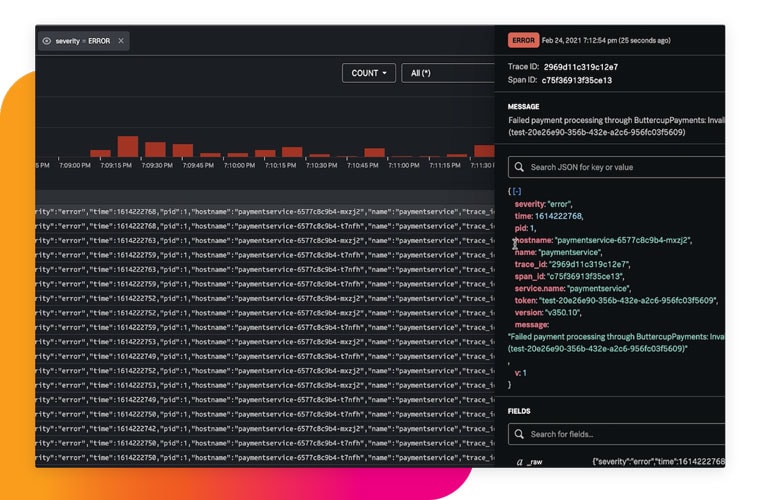 Logs in context
Eliminate context switching and accelerate root cause analysis with out-of-the-box integrations in Splunk® Enterprise and Splunk Cloud. Better understand your security and compliance postures with visibility into lifecycle events for Kubernetes components and API Server Audit logs.

What can you do with Splunk Observability Cloud?