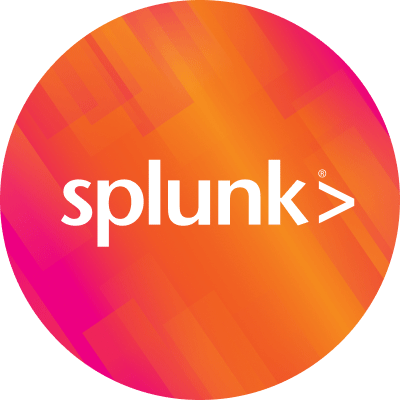 By Splunk December 17, 2021
I
n the latest edition of our "Splunker Stories" series, we meet our Talent Acquisition Diversity, Equity and Inclusion Program Lead, Kenny Coleman.
We sat down with Kenny to discuss the path which led him to Splunk, his passion to make a difference in the world, and how he always looks for creative solutions to help marginalized individuals.
Kenny also sat down with our Talent Brand and Community Senior Manager, Jubal Ince for a recorded podcast you can view here!
---
What did you do prior to joining Splunk and how did you end up at Splunk?
Prior to Splunk, I was the Director of Business Development at Jopwell, responsible for facilitating opportunities for underrepresented communities within Corporate America.
Growing up in the Bay Area, I was surrounded by diversity, and found it eye opening to look across America and see some of the consistent and unnecessary road blocks which were keeping marginalized individuals from having access to technology.
We know the technology industry to be radical and risk taking when it comes to creating new products and services, and yet some companies still seem to be risk averse when it comes to leveraging diversity when hiring talent. I was tired of hearing "yes, but" when it came to diversity and equity issues and after a little more than two years, I left Jopwell disheartened by the lack of empathy I faced on a consistent basis.
With the events of 2020, my passion to help people was reignited and I felt a calling to give back to those who struggled to find inclusive opportunities. I made a conscious decision to impact change by focusing on finding one company I could believe in. My goal was to work for an organization committed to ensuring everyone could win and all employees would have an opportunity to improve not only their lives, but also work together to push the needle on diversity through progressive leadership. This is when I found Splunk.
Splunk was not only looking for someone with my experience, but Splunk's upper management also felt the same calling and was committed to creating equitable opportunities across all areas of business.
It's truly because Splunkers believe in a greater purpose that I excitedly came on board as our Diversity, Equity and Inclusion Program Lead.
Tell us about your story. What experiences made you who you are today?
I am a black male and quarter Japanese, and grew up in Los Altos Hills, California with four older sisters, a grandmother who lived with us, my mother and a whole host of Aunts!
During a time when there weren't many opportunities for black people to do well for themselves, I admired my parents for their intelligence, work ethic and the success they earned working in the technology space.
I have five children (two half Mexican daughters, and one of my sons is Jewish) I lost one of my sisters unexpectedly due to health complications, and lost a best friend to gang violence. I've struggled with dark periods, self-inflicted wounds, and wounds that will never heal inflicted by others, but ultimately I've had a pretty blessed life filled with diversity. The common theme throughout my life is people. I believe in the potential of people, and empathize with the struggles everyone goes through. I understand how differently everyone deals with challenges, and that no two people are alike.
I have a special affinity for those who are underserved or marginalized. When I played football, the most impactful moment for me wasn't winning MVP, making All Conference or breaking any records, but rather my personal highlight was the partnership our team had reading to kids.
Imagine for a second, a black athlete reading to a group of mormon white kids in Utah and seeing them hanging on every word. This stuck with me, and really planted the seed of how important it is to help our youth.
When I failed to make an NFL roster, I was able to focus on at-risk youth and creating impact using sports as a hook to steer them away from making decisions they might not be able to recover from. I joined a non-profit that worked with mostly at-risk youth and took a role supporting an after-school program. After a few months, I was asked to run my own middle school site on the EastSide of San Jose. Many of the students in the program were struggling to graduate on-time, if at all, however before the year ended we went from roughly 30 kids to 70 kids with over 60% on the honour roll.
I'll never forget one youth who was cutting class in the 7th grade and struggled with heavy drug use. It was through the support of this program at the end of 8th grade she was on the honor roll, didn't use drugs, was the captain of the basketball team, and most importantly, she went on to graduate! She went to a really good private high school, earned a scholarship, went to college and ended up getting a job working in tech!
I didn't do anything special except listen to her and believe in her potential. I find it's sometimes just seeing what others can't see in themselves, and showing them the reasons why they are great instead of focusing on their struggles.
I am an optimist most of the time, and I choose to actively focus on helping others win, because to me, this is the best feeling in the world.
This is one of the reasons why I have so much respect for Splunk's award-winning talent acquisition team! Splunkers are truly changing lives! Regardless of their experience, the candidates we bring in absolutely learn new skills hands-on with some of the brightest minds in the world, and work together to share the power of industry leading technology!
How have your unique experiences and insights made you successful in your career, and at Splunk?
I listen and empathize with everyone, whether they are executive leaders or early in career level talent. I focus on doing what's right and bring my devotion to living a life of service to the Splunk family. Working with people who have different experiences and views and finding a common ground is something I've had to do in sports and most of my life. I know I'm not always right, and I'm open to listen to everyone to work together for solutions we can all be proud of.
What do you enjoy about working at Splunk?
Splunk provides an opportunity to make everyone's lives better, and is a shining example for other companies. I can't say it enough, it's the people which make an organization great, and from my first hand experience, Splunkers are second to none. The more smart and good people you have, the more good things that will happen.
Splunk is known for not just revolutionizing data, but also developing talent to succeed with innovation never before seen.
Which Splunk Value (Innovative, Fun, Disruptive, Open, Passionate) resonates most with you?
Passionate resonates with me the most, and I find it's the people here at Splunk which provides my daily doses of fun!
Splunk's vision is "A world where data provides clarity, elevates discussion and accelerates progress." How does your work contribute to this?
I don't think a company can achieve its vision and full potential without unapologetically embracing diversity.
Splunk provides the data behind diversity which enables new ideas and opens discussions into undeniable opportunities.
Splunk's mission is to "remove the barriers between data and action, so that everyone thrives in the Data Age." What does this mean to you?
Data informs us to make better decisions. We know both individuals as well as large organizations can often feel "paralyzed" by not understanding their data in order to make the best decisions. Splunk provides data clarity to remove those barriers by informing people so they can move faster.
What can we find you doing outside of work? Hobbies or interests?
I'm an avid poker and sports fan! I also consider myself to be a movie buff, and enjoy music, good food and travel. Fitness and health are important to me, and of course family.
I'm constantly trying to grow my network and meet interesting new people. Ultimately I just like seeing people win, especially people who may not have access to opportunities. You will often find me on LinkedIn connecting with others and focusing on helping.
Anything else that you'd like to share that you haven't already?
I love Splunk because of the amazing people and the energy and empathy displayed from everyone I encounter!
I enjoy virtually coming to work everyday!
If you would like to learn more about life at Splunk, or our open career opportunities, we encourage you to explore our Splunk Careers page.