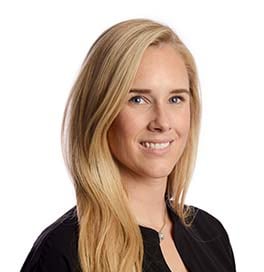 By Katia Ratkovich November 12, 2021
This summer's Splunk for Splunkterns competition was one for the books! Eighteen teams researched different social issues from food insecurity to sustainability. Only one team could be named the summer 2021 winner, and that is the Splunk4Sustainability team!
Given the income, racial, and geographic demographics in the United States, the Splunk4Sustainability team hoped to answer how feasible the widespread adoption of sustainable energy sources is. Their focus was to show the potential for using sustainable energy sources and what challenges must be overcome to reach that potential.
The Splunk4Sustainability team donated their $1,000 cash prize to The World Resources Institute and Bamyan Foundation. Read on to learn more about the team and how they used data for social good.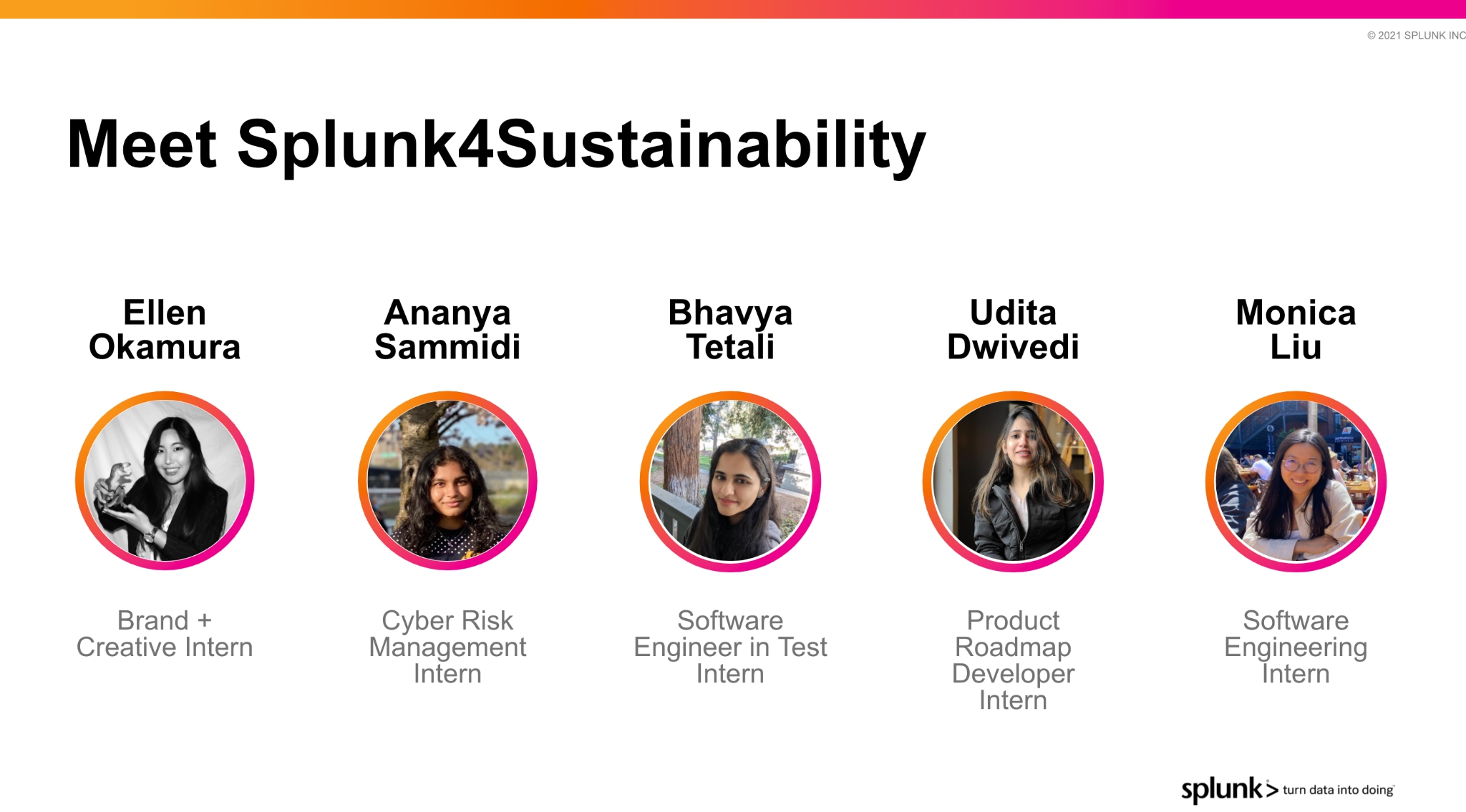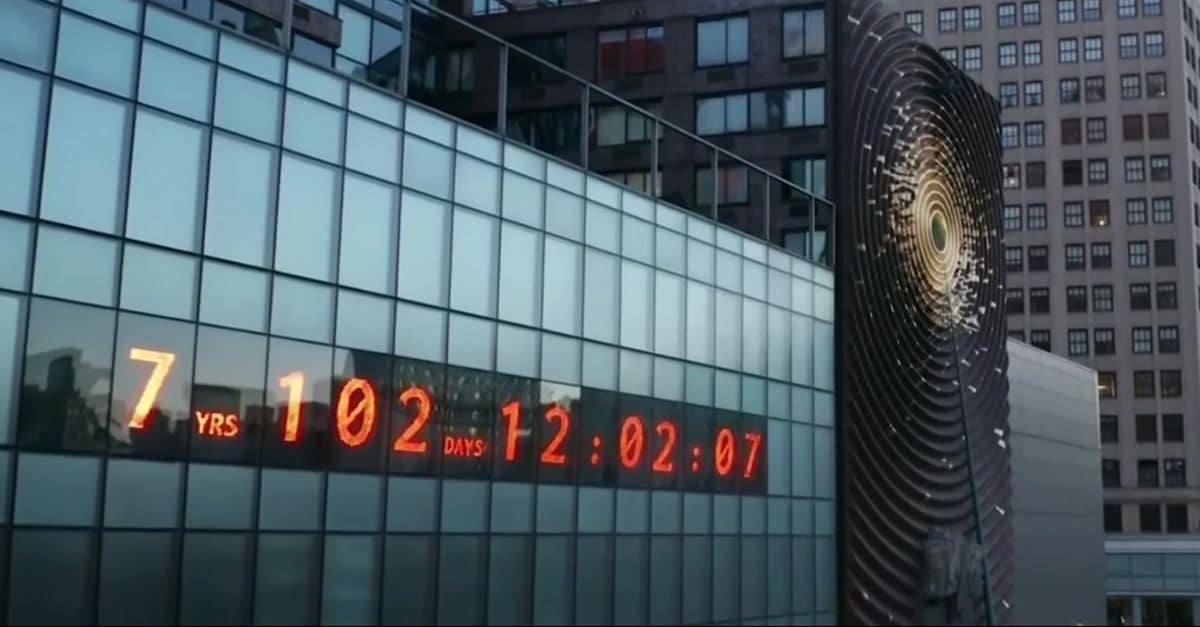 What inspired your team to choose this topic?
On a recent trip to New York, one of our members passed by Union Square's Climate Clock, a climate campaign showing the amount of time society has left until the effects of climate change are irreversible. The time shown was less than 7 years. There is a dire need for action to combat global warming, and the first step is figuring out what is feasible. Our group chose the solution of sustainable energy so we could provide a starting point for change.
What was your team's favorite part of participating in the Splunk for Splunkterns annual competition?
Our favorite part was getting to meet other interns from different orgs and backgrounds! This was a great opportunity to get to know each other and make friends, especially in the virtual environment.
Which organization do you plan to donate to, and how do you hope your donation impacts it?
One of the organizations we chose to donate to was the World Resources Institute because it is one of the top-rated A+ charities that aims towards improving people's lives by ensuring a sustainable and resilient future for all. We wish to contribute to their efforts.
Did any of your findings surprise you?
The potential solar energy generation per state was really eye-opening and pointed to a really bright future (pun intended) for the solar energy sector. According to the U.S. Energy Information Administration, by the end of 2019, renewable energy only accounted for about 11% of the total energy consumption in the United States. Despite the pandemic, however, we were able to raise that number to 21%. It really goes to show that we have barely scratched the surface in terms of widespread renewable energy use across the United States.
What do you believe helped your team win the competition?
To be honest, we're still processing it! If we had to take a closer look, we think it could be because everyone on our team was communicative and passionate about learning and sustainability.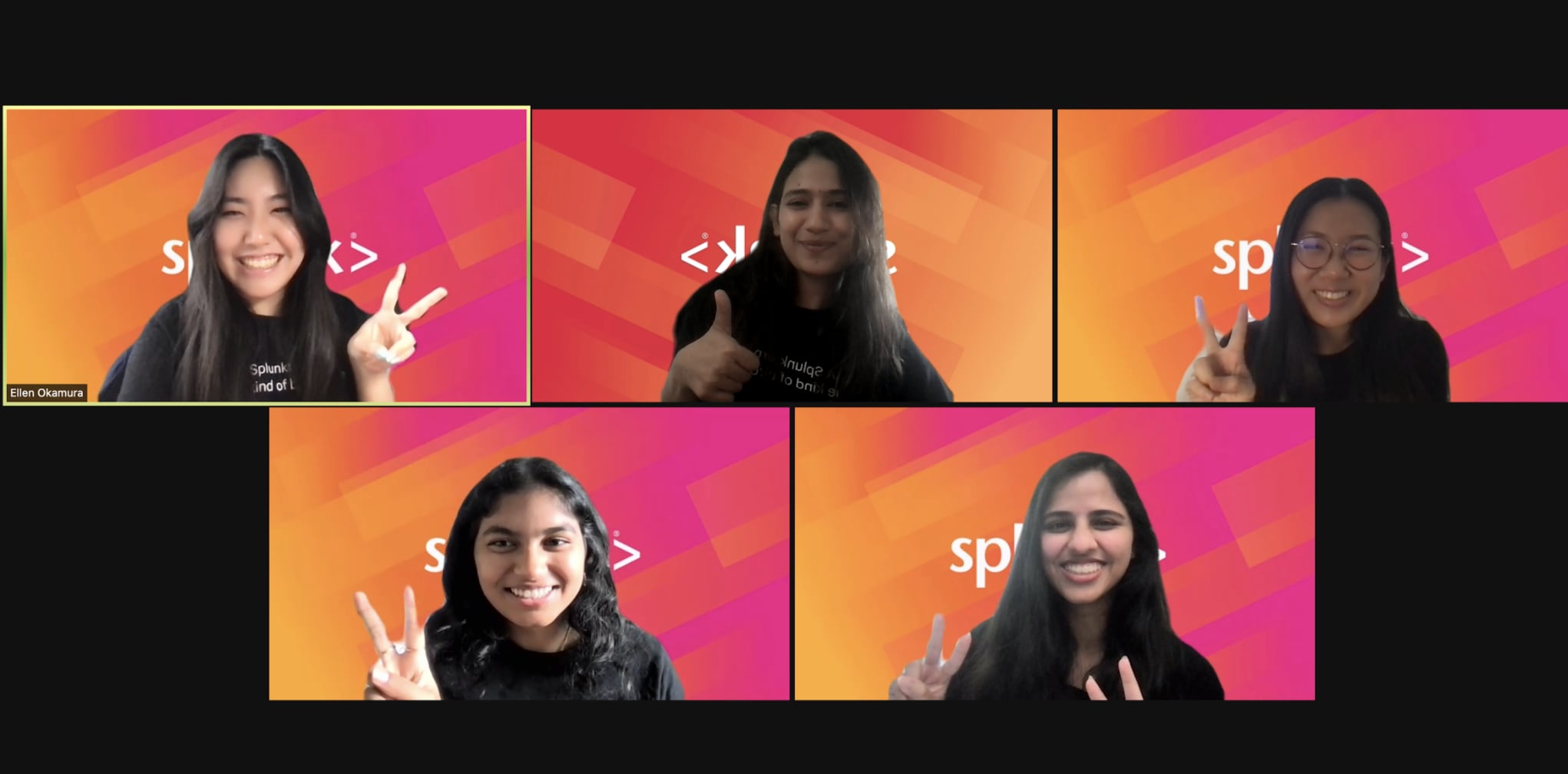 If your team could participate again, what would you do differently next time?
We would start the project earlier! We didn't realize how fast the summer went by and ended up not having an evenly distributed workload throughout the weeks. We were able to push through in the end; however, we'd recommend setting up a well structured timeline.
Where do you see your topic in the next few years?
We'd hope to see communities that did not previously have access to renewable energy gain access through more hands-on community projects. In the next few years we'd love to see more innovation and monetary investment into various forms of clean energy so that household energy burden (annual percentage of household income spent on energy bills — a high energy burden indicates energy insecurity and disproportionate affordability) decreases.
Any final thoughts for future participants?
If you are on the fence about participating in Splunk for Splunkterns, definitely participate! We had so much fun this summer and learned so much about our topic as well as the Splunk product.
Pro tip: choose a topic that you are passionate about, because it makes the project so much more fun! :)
Learn more about Splunk for Good.