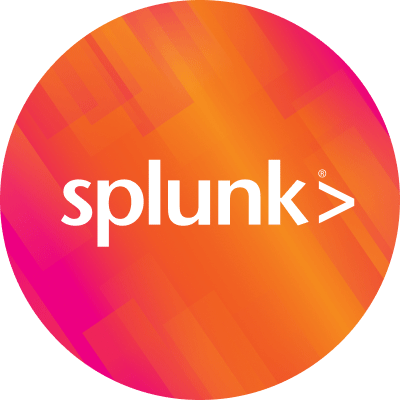 By Splunk May 14, 2021
I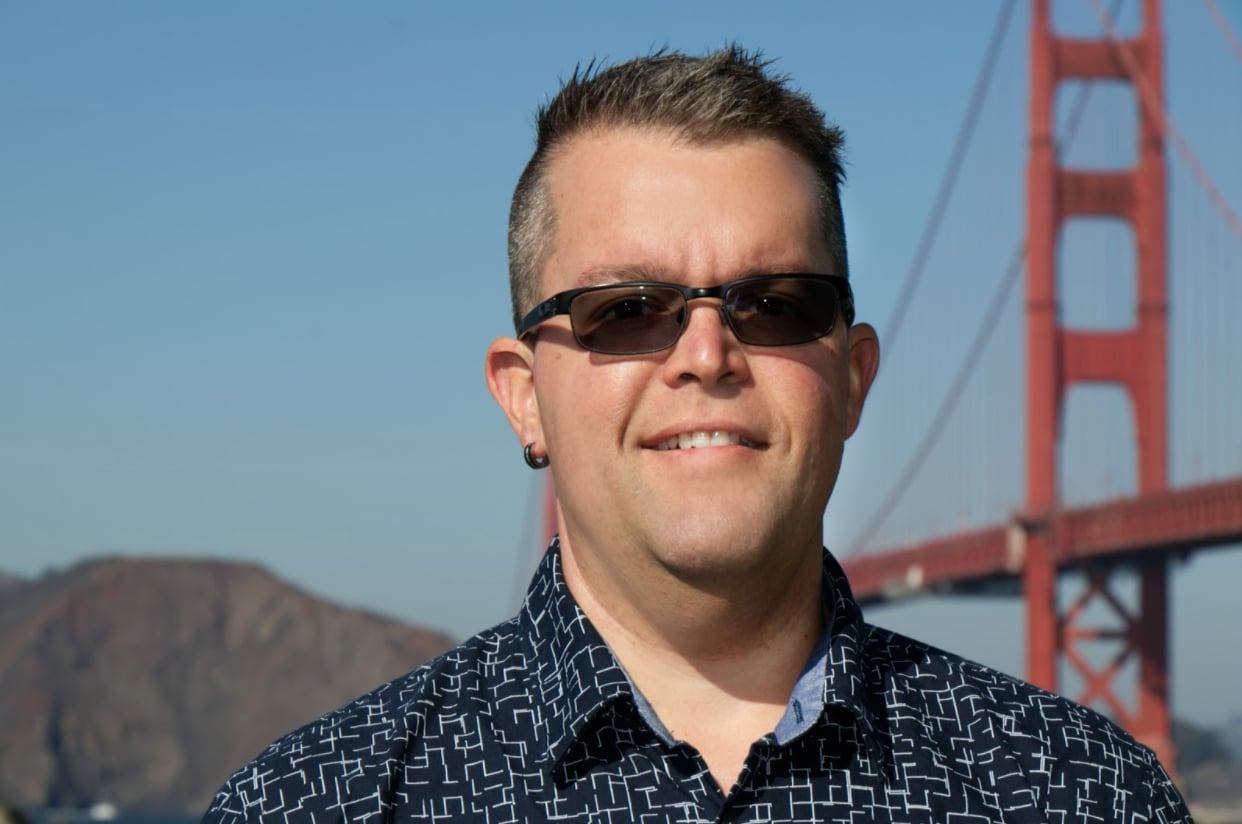 n our latest edition of our "Splunker Stories" series, we meet our CNOC Manager, Brenden Reeves.

We sat down with Brenden to learn more about the path which led him to Splunk, his global travel adventures, and how he embraces our core value of "open" to encourage inclusiveness.
---
What did you do prior to joining Splunk and how did you end up at Splunk?
Before I started at Splunk, I was a System Engineering Administrator at a Datacenter for a firm that helps Veterans book doctor appointments with physicians near them.
When this contract was changing, I reached out to my connections on LinkedIn exploring the possibilities for my career's next steps. I connected with Splunk and found it to be the challenge I was looking for! The Talent Acquisition team made the interview process so smooth, and I've never been happier at a "job."
Tell us about your story. What experiences made you who you are today?
I'm very independent, which is a skill I learned at a young age from the combination of being bullied in my youth, yet still having my parents take care of me.
My father taught me everything he knew about computers, and I was excited to take the lessons learned from him and grew with this ever changing industry. (My father will tell you I've since surpassed him, but that's just how computers evolve.) I owe everything to him and my mum.
Through my experiences in life, I've literally travelled the world, and spent two years working on a cruise ship for Royal Caribbean (a Splunk customer!). Working on a cruise ship introduced me to world cultures and allowed me the opportunity to embrace a "do-what-needs-to-be-done" (while respecting everyone) attitude. I've learned ex-cruise ship employees are valuable hires as we can pivot on a dime without flinching.
How have your unique experiences and insights made you successful in your career, and at Splunk?
As we go through our everyday, we know priorities tend to change unexpectedly. With my years of Technical Support and Instruction, I've learned how to seamlessly adjust to conflicting priorities.
Also, having gained experience interacting with cultures around the world, I've become humbled and have a greater understanding of the true scale of global problems. These perspectives help me see and think more about the FULL story someone may be experiencing in their own lives.
We know there is always a lot going on in the world which impacts our interactions with others. Sometimes stepping back and discussing the whole picture openly results in better outcomes for everyone.
What do you enjoy about working at Splunk?
All the things!
I love watching the teams I've built "grow up" and progress in their careers, whether here with us inside Splunk or even if they chose a career outside of Splunk. I genuinely care about all our employees and want to see them do well.
I love our product offerings and am inspired by how we strive to continue to make better every day. I often wish I had known about Splunk products before I started working here!
I love and respect the leadership; everyone from my direct manager, John Cato (one of Splunk's Senior Managers in Cloud NOC) all the way up to Sendur Sellakumar (Splunk's Chief Product Officer) and everyone in between.
Splunk is truly the only company I have ever worked at where the corporate core values align with my personal beliefs.
Which Splunk Value (Innovative, Fun, Disruptive, Open, Passionate) resonates most with you?
I'm going to go with "Open." Being open encourages inclusiveness.
When we are truly open with each other, we have the opportunity to share innovative, fun ideas which allows us to passionately disrupt the status quo.
By openly sharing information, we provide an opportunity for others to create understanding. If we don't share, we run the risk of creating confusion based on assumptions which can lead down a bad path.
Anything else that you'd like to share that you haven't already?
One of my personal passions is working with Splunk's DE&I teams (diversity, equity and inclusion). My goal is to ensure every Splunker feels comfortable and empowered to do their best work.
Everyone should feel encouraged to be their authentic selves, and to support this, I ensure there is time on my calendar every week for a mentoring session to anyone at Splunk who wants to chat. This initiative was started by our ERG (employee resource group) "Pride" of which I'm on the leadership team.
I'm so looking forward to when Splunkers are able to safely return to the offices around the world and see my friends/co-workers again. Stay safe out there!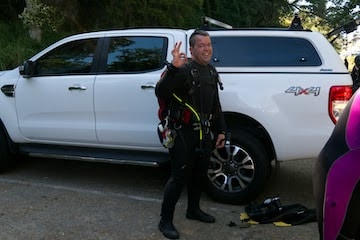 What can we find you doing outside of work? Hobbies or interests?
I like to think I'm pretty active outdoors. I really enjoy the beach and anything water related. Having just been relocated back to America from Australia by Splunk, I'm still learning the area during these isolating times. I still want to continue my surfing lessons, but also recently discovered a local Scuba Diving group (my TRUE passion) which has safe dive plans in place. I even pulled Hassan Aliakbar (another Splunker) into diving! I am SUPER excited to get back to this, and would love to invite others to connect with me to discuss more!
Otherwise, I'm interested in getting back into Springboard Diving as a hobby, but have to wait until the indoor pools open back up.
If you would like to learn more about life at Splunk, or about our open career opportunities, please visit the Splunk Careers page. If you would like to learn more about opportunities with our NOC teams, please check out current Splunk NOC jobs.
----------------------------------------------------
Thanks!
Karen Miller