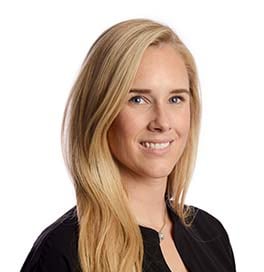 By Katia Ratkovich June 04, 2021
In our newest installment of our "Meet the Splunktern'' series, we meet Michelle Zheng, our Software Development Engineer (iOS) Co-Op on Splunk's iPad team. Michelle is currently attending the University of Waterloo, majoring in Computer Science. Recently, Michelle was named Splunktern of the Month for embodying one Splunk's core values — innovative! Read on to learn more about Michelle and her experience with Splunk so far.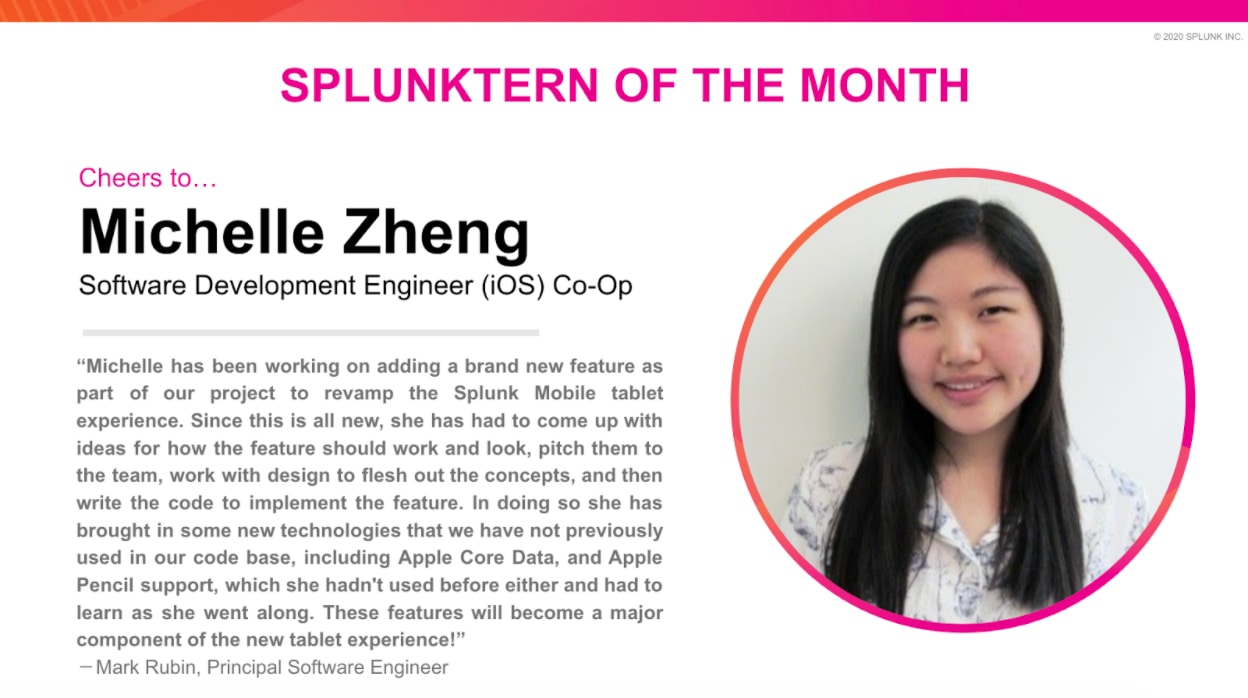 You're working on very innovative projects with the iPad team! Can you tell us a little bit about what you have been working on?
I can't share much since what I've been working on hasn't been released yet. I will say it takes advantage of the larger screen size of the iPad, allowing users to do much more with the Splunk app! Working on this project has also given me exposure to iOS frameworks that I've never worked with before, such as Core Data and PencilKit.
Since this is your first time working on code for Apple Core Data and Apple Pencil support, how has your team helped set you up for success?
My mentor, Mark, has a lot of experience working with Core Data, so he's really helped with providing comprehensive explanations about how it works. Mark also gives me advice whenever I'm not sure about something or run into a problem I can't seem to solve. As for PencilKit, since it was released not too long ago, it's pretty new to all of us, but my team is always willing to try to figure it out together!
As a virtual intern, how are you networking and establishing professional relationships with your teammates and other interns?
For almost every week of my internship, I've had a coffee chat with 5 different full-time employees on the Connected Experiences (CX) team. Through these chats, I've met most of the members of the team even though we're working remotely on different projects. In addition to the collaborative virtual painting sessions with the CX team, I have also been able to participate in a lot of great, interactive intern events such as trivia and a virtual pottery class!
What has been the highlight of your virtual internship experience so far?
What made my virtual internship great was all the opportunities to interact with my teammates and other interns. On the iPad team, we have "office hours" every day, where we chat and work through problems together. This really made me feel like part of the team instead of just doing work on my own. As I mentioned earlier, there have been lots of fun intern and team events (playing Mario Kart together is definitely a highlight)!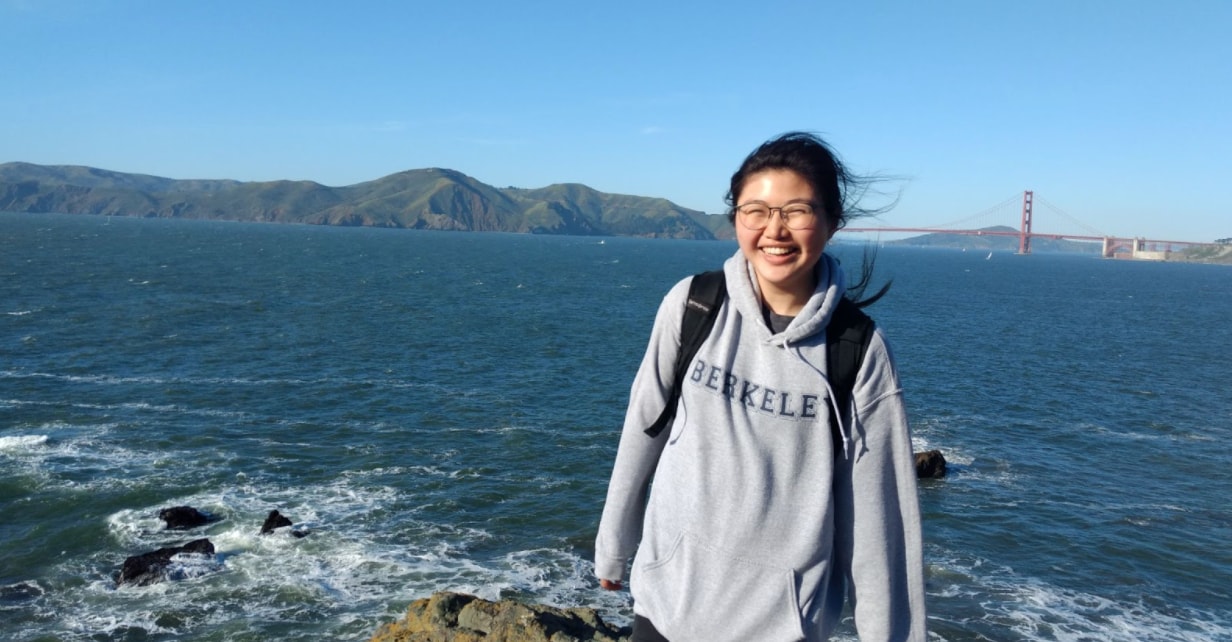 What is something that you know now that you wish you knew when you first started at Splunk?
Doing something completely new really isn't so scary! Normally, as an engineering intern, I get the product specs given to me, and I just implement accordingly. This time, however, I actually had the opportunity to define the direction of the product I'm working on. This seemed like a daunting task, especially since I have no product manager experience. My team was really supportive though, guiding me along the way and finding resources to help me succeed, and I think that what we have built so far is pretty great!
What advice do you have for future Splunkterns?
The team and culture is really amazing — they're supportive, friendly, and lots of fun, so just get involved and enjoy yourself! Even though this is a virtual internship, it doesn't feel like all work and no play; there's definitely a chance to meet other teammates and participate in some cool events.
Want to learn more about the Splunk Internship Program? Visit our Splunk University Recruiting Facebook Page and LinkedIn, or check out open Splunktern opportunities.