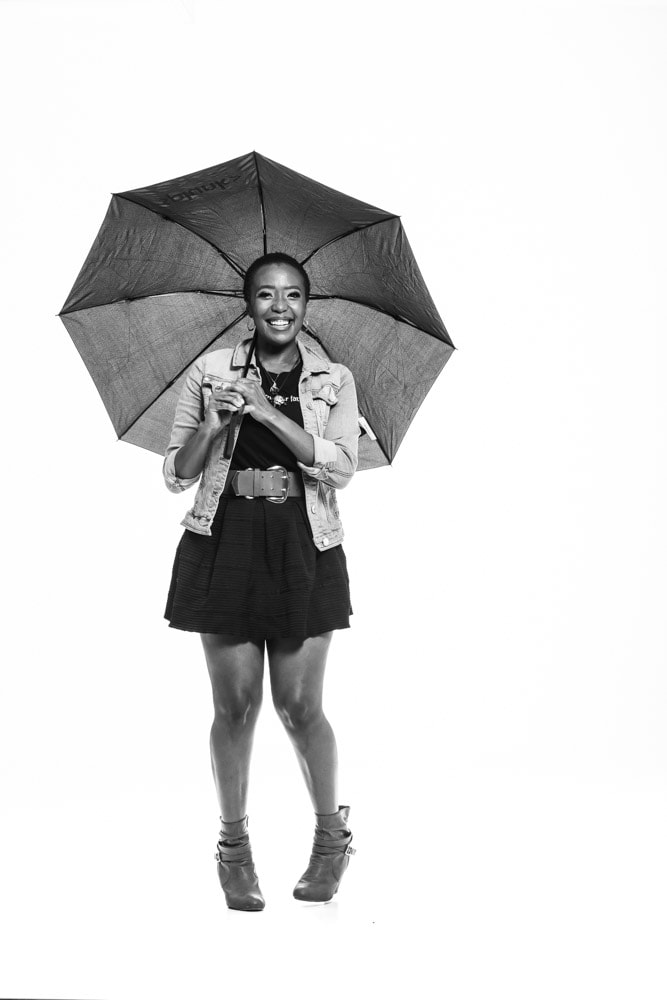 By Bobbie Travis May 24, 2022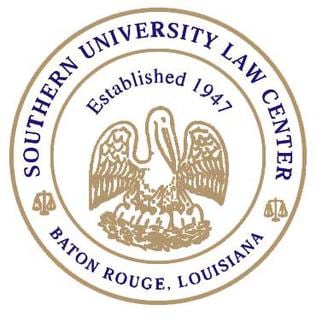 Splunk values employees by embracing differences and celebrating their internal and external accomplishments. Recently, the Legal Global Affairs (LGA) department recognized their very own Commercial Legal Counsel, Trenika Fields-Smith, for being honored as a Distinguished Alum by her alma mater, Southern University Law Center (SULC), a historically Black Law School.
To pay it forward and commemorate Trenika's achievements and those who will follow her example, the Legal Global Affairs (LGA) team funded a $10K donation to the Technology & Entrepreneurship program at SULC. One may ask, "why is this donation significant"? For decades, Historically Black Colleges and Universities (HBCUs) have been the bridge to providing equitable education for predominantly Black students and people of color from low-income families. While HBCUs continue to graduate the highest percentage of Black students of varying degrees, inequitable federal and state funding continues to plague these colleges. It takes organizations such as Splunk to see the need to close the equitable gap between HBCUs and other Universities to ensure they are not carrying the higher disparities of financial burdens while trying to help those at a financial disadvantage get a higher education.
"A special thanks to our amazing leader, SVP, Chief Legal Officer, Global Affairs & Secretary, Scott Morgan, for supporting this effort. His leadership and continuous selflessness for Splunk and the LGA team are unmatched! I would also like to thank BEAMs. In particular, Bobbie Travis, Vice President of BEAMS, for helping to raise awareness on this cause and driving the partnerships to execute a plan. You are the real MVP! Last, thank you to all of the awesome Splunk staff who worked behind the scenes to facilitate the donation." – Trenika Fields-Smith, Commercial Legal Counsel at Splunk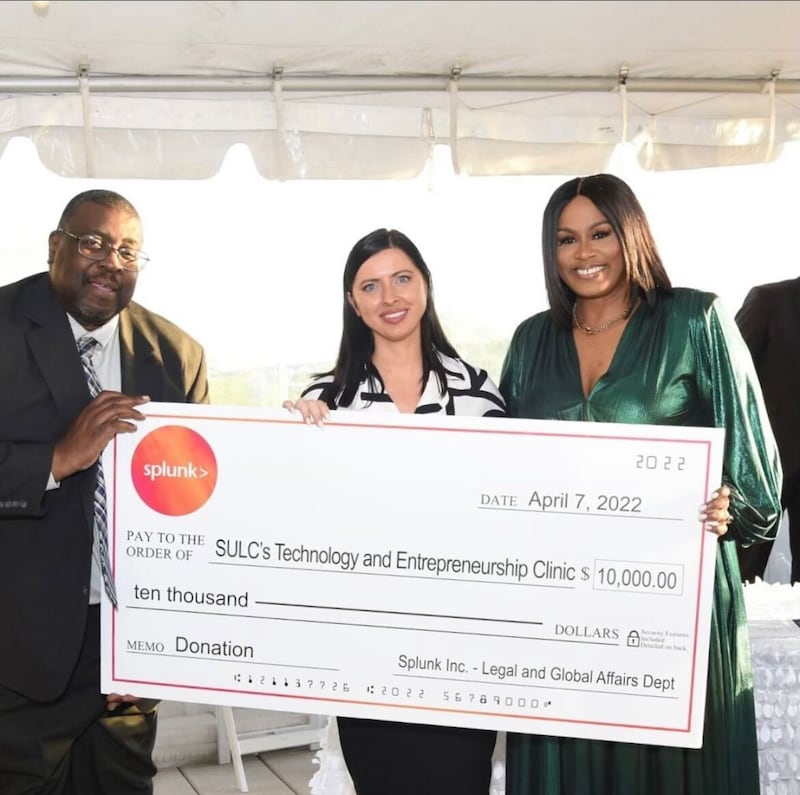 The $10k donation was presented by Trenika Fields-Smith at the award ceremony in Baton Rouge, Louisiana, on Thursday, April 7, to SULC's Chancellor, John K. Pierre, and the Director of the clinic, Marina Biragova, on behalf of LGA, Leadership, and Splunk.
Let's Hear from our Splunker and SULC Honoree: Trenika Fields-Smith
Can you tell us more about Southern University Law Center and what makes this donation impactful?
Southern University Law Center (SULC), was established in 1947 to provide legal education for African American students because discrimination did not allow them to attend neighboring law schools. Today, SULC "is one of the nation's most racially diverse law schools, and in October 2021, SULC was ranked #5 of Best HBCU Law Schools in the U.S." Its mission is to "provide access and opportunity to a diverse group of students from underrepresented, racial, ethnic, and socioeconomic groups."
In 2019, SULC launched the Technology & Entrepreneurship clinic, a small business launchpad that prepares students to practice law within the technology and business industry under the supervision and guidance of clinical faculty. The clinic provides free legal services, real-life applications, and community engagement for the students. This program has assisted over 140 clients and helped create 33 new businesses! Splunk's Legal Global Affairs department's donation contributes toward students' continued preparation for the practice of law through real-world experience, intensive supervision, seminars, and externship. A recent Forbes article highlights how HBCUs have been underfunded out of billions of dollars for nearly 35 years with schools like Southern University coming in as number 4 on the list. So thank you, Splunk, for being part of the solution and making a positive impact!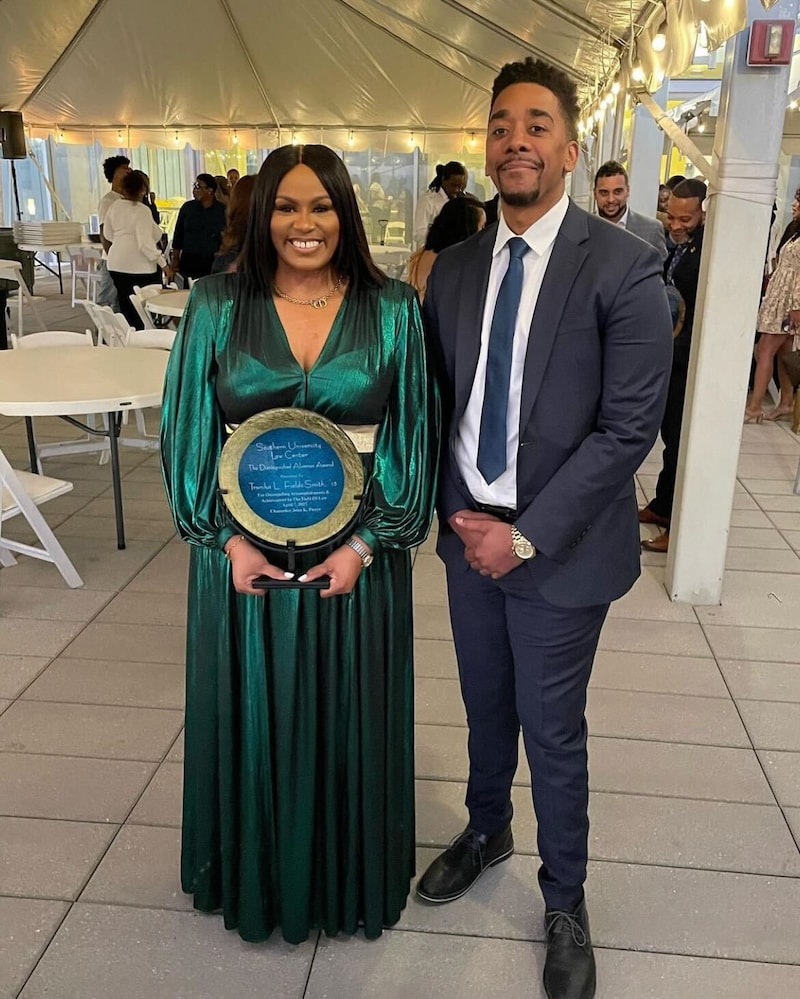 Another exciting announcement is that I am happy to share that Julian Barker (pictured to the right) will be joining our LGA team as a summer legal intern. Julian recently finished his first year at SULC. He will be assigned to several projects and have the opportunity to shadow some of our amazing Legal Eagles at Splunk to gain exposure and practical experience into in-house legal matters.
What was your experience like at SULC?
SULC is a special place like no other. The faculty and staff are dedicated to preparing its students to compete and succeed at the highest level. Professors who care enough to invite a group of students into their homes for study sessions. Before the popular show "How To Get Away with Murder," we had our very own Annalise Keating in Professor Shenequa Grey, who inspired us as one of the nation's top trial attorneys. She challenged us constantly to be prepared to rise to the occasion in the workforce! SULC emphasizes dedication to one's purpose and that model has been a part of my development ever since.
What is the Southern University Law Center Distinguished Alumni Award and how does it feel to be honored for your achievements?
The Southern University Law Center Distinguished Alumni Award "recognizes those who have distinguished themselves in service to the law center, their communities, and the pursuit of justice everywhere." I am humbled and honored to be accepting this award. There is still so much work left to be done in my career, but I am beyond grateful.
When I received the news, I immediately reflected on the first time I attended the ceremony which was many moons ago. It was there that I met one of the most remarkable and brilliant attorneys, Dinisa Hardley-Folmar. Dinisa was honored for the same award that evening. At the closing of her speech and on behalf of her company, she made a donation to SULC. She had this glow about her, it was a glow that I someday aspired to have and said to myself, "That's going to be me one day!" Not because of who she was, but what she embodied. Here was a woman who showed great strength, but remained humble. She believed in paying it forward. Unfortunately, Dinisa passed away two years ago. So accepting the award was more than a moment to celebrate my own accomplishments in the legal arena. It was a moment to celebrate Dinisa and bring the same light and humbleness she exuded to my ceremony. Moreover, with Splunk's support, I was also able to pay it forward. This is what life is about, paving the pathway to create opportunities for others.
Visit these sites for more information on the history of HBCUs and Southern University Law Center.
---
Continue to Take Action: Diversity, Equity, & Inclusion Initiatives
If you would like to learn more about Splunk's ERGs and our Diversity, Equity & Inclusion initiatives, please check out this link.
If you would like to learn more about Early Career opportunities with Splunk, we encourage you to please check out our Splunk University Recruiting careers page, search available Splunk internships and connect with us on Facebook or LinkedIn.