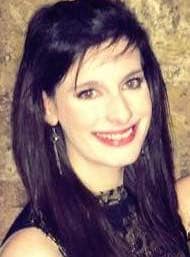 By Helen O'Keeffe December 01, 2021
One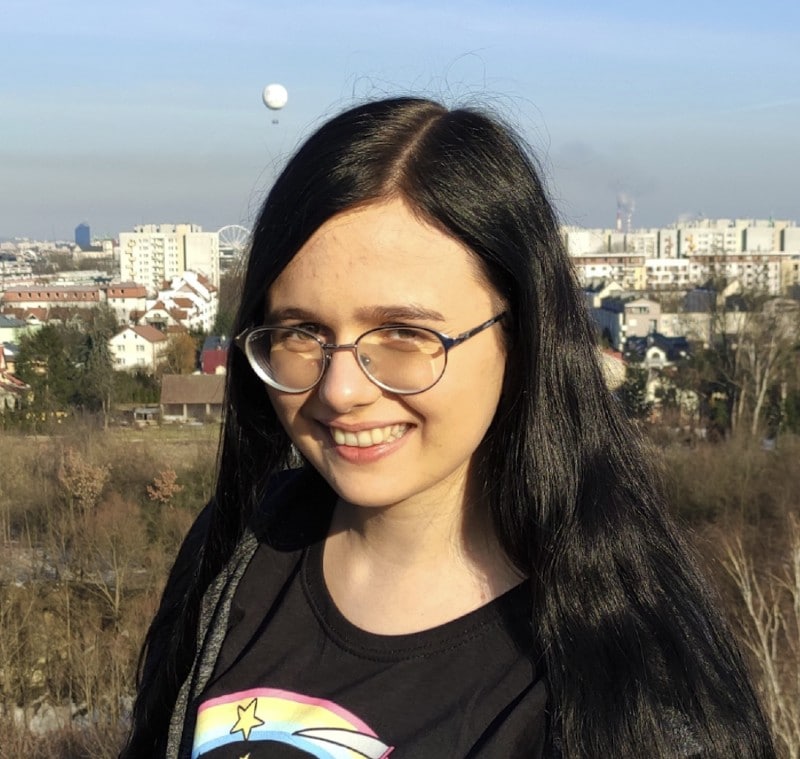 of the best parts of my job is meeting incredible students from different walks of life, all of whom bring their unique perspectives and experiences to Splunk. I'm endlessly amazed by their passion, dedication and knowledge, and the impact they make on our business throughout the course of their internships.
Our EMEA Splunktern program continues to go from strength to strength, and this year, we welcomed interns to our Kraków office for the very first time!
I caught up with Anna Nosek, one of our Polish Software Engineering interns, to hear about her experience as a Splunktern.
---
Hi Anna! Tell us about yourself!
Hello! I'm a Computer Science student at AGH University Kraków, and 5 months ago I also became a Splunktern. Other than that, I'm an enjoyer of heavy music, an attendee of as many concerts as possible, and the owner of more metal merch than I'd like to admit! A fun fact about me - I have been to 10 escape rooms in 4 different cities and plan to visit many more!
What is your current role at Splunk? What does a typical day look like for you?
I work as a Software Engineer Intern, and I'm part of a team that heavily contributes to OpenTelemetry, which is an Open Source project aiming to standardise the way we produce and manage telemetry data.
I begin my mornings with a cup of coffee, sipping it while getting up to date with recent developments. Then, I dive into my tasks, which besides programming, involve a lot of learning about the OpenTelemetry standard and the libraries we support. Working on an Open Source project also means that my code is being reviewed by people from different locations and even different companies. I also attend meetings with my team which are a great opportunity to socialise with people from other parts of the world.
Why did you choose to study Computer Science? Is working in technology something you always envisaged you would do?
Throughout most of high school, I had actually planned to go into maths. During my senior year, I decided that I would rather study Computer Science - I wanted to challenge myself with something different and more practical. Of course, I was also tempted by the prospect of early employment in this field!
During my first year, I had many doubts about whether I had made the right choice. Then in the third semester, we had a course on Object Oriented Programming with a lecturer who had also a major in... philosophy! He would explain the abstraction in OOP using Plato's Cave, teach us that code should be as readable as prose - and all of that was followed by real-world examples in the labs. This, as well as the pride of creating my first projects, allowed me to find my passion for programming.
Why did you decide to join Splunk? What has been the most enjoyable part of your internship so far?
I'd cooperated with Splunk before the internship on my engineering thesis, so naturally I wanted to get a fuller understanding of the project we'd been working with. Then during the recruitment process my excitement towards the role grew further. Nerve-wracking as the interviews were, each one reaffirmed my feeling that this is the environment I want to work in! Being able to socialise with other Splunkterns and Splunkers is definitely the highlight of the internship - events like virtual pottery classes or just virtual coffees with the team. My weird looking pot still has a place on my shelf!
Tell me about some of your achievements since joining Splunk.
During the internship, I've contributed a new instrumentation module to OpenTelemetry Java Instrumentation that supports all versions of the Restlet Framework. To be able to achieve this, I had to dive deep into the intrinsics of the library across its versions. This module is present in recent distributions of the OpenTelemetry Java Agent, so anyone writing an app with Restlet can use it .Also, I became a member of OpenTelemetry and I hope to continue my journey with the project in the following months.
What advice would you give to a woman considering a career in the tech industry?
Growing up with three brothers and being in science-oriented class in high school prepared me for an environment with not so many women. Moreover, my parents always encouraged me to learn science. Thanks to their support, pursuing a STEM career seemed like a viable option for me from a young age - and I'll be the first person in my immediate family to obtain an Engineer's degree.
For me, the key to maintaining motivation is having a healthy and accepting environment. Sadly, encountering misogynistic behaviours along the way may be inevitable, but slowly they are becoming a thing of the past. If possible, try to find a group of friends or become a part of some kind of a supporting community. In the end, what matters the most is what brings you joy, not what somebody thinks you should or shouldn't be doing.
Finally, what advice would you give to interns and graduates to prepare for a technical interview?
There are several things you can do in order to prepare:
Get to know your tools, check if there's any information where the technical interview takes place - and try out the platforms beforehand.
Be sure you're comfortable programming without code completion - you might have it turned off during the interview.
Read as much as you can about the programming language that you'll be working with. Or even listen to a podcast about it! Also, be sure to check out most commonly asked interview questions.
Show your enthusiasm for the field, read about new features in the technologies you use.
It's better to ask too many questions than to make wrong assumptions about tasks during the interview.
Think about what you want to know about the role you've applied to and prepare some questions.
--
Thank you Anna, for sharing your insights!
---
Interested in a bright future with big data? We are hiring!!
As a Splunktern, you will join a global community of engaged and supportive innovators who work to fulfill our mission of removing the barriers between data and action, ensuring everyone can thrive in the data age. We do this with our shared values, diverse perspectives, involvement, and innovation.
Want to learn more about the Splunk Internship Program? Visit our Splunk University Recruiting Facebook Page and LinkedIn, or check out open Splunktern opportunities.
Thanks for reading!