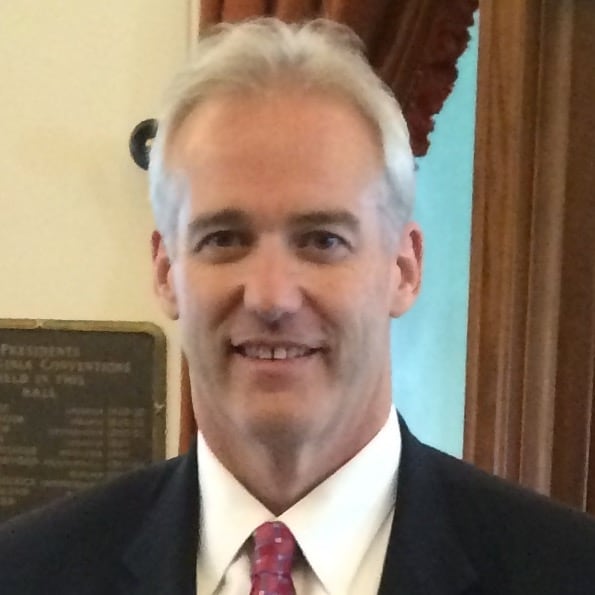 By Lerry Wilson September 26, 2022
In 2022, "Supply Chain" migrated from a quiet corporate function at every company to a common excuse that every consumer knows is the reason the new sofa they ordered months ago still hasn't been delivered. Yes, the supply chain now finds itself at the center of attention in virtually every company globally.
This week at the Gartner® Supply Chain Symposium/Xpo™ in London, a sold out group of supply chain executives and leaders will share and search for an answer to the now regular flow of questions coming from management — including the Board of Directors — about their plans to fix or optimize their supply chain processes and ecosystem.
Since 2019, the Accenture Supply Chain Practice has led more than 33,000 supply chain transformations. This experience has crystallized the critical requirement of a scalable data platform to successfully lead a supply chain digital transformation. According to John Matchette, Senior Managing Director inside Accenture's Supply Chain Operations Practice, "Supply chains in most organizations have been designed to address vertical problem sets, creating a suite of siloed solutions and data sources. Our experience has shown that a horizontal 'data fabric' strategy is the most effective path to digital supply chain transformation."
The Splunk Enterprise platform and new Splunk innovations such as Dashboard Studio are featured technologies within the Accenture Control Tower offering and provide the "data fabric" platform to rapidly break down the vertical silos of data across the supply chain and quickly visualize data to drive business decisions and optimization with consistent analytics. The ability to ingest, munge, and harmonize data from multiple sources is a critical first step to unlocking the value held in the business transaction. The same core capabilities that make Splunk the ideal choice for turning IT data into insights also apply to the business transaction data of a supply chain.
In a recent 2021 Gartner report, "Market Guide for Data Analytics and Intelligence Platforms in Supply Chain" co-authored by Christian Titze and Noha Tohamy, a key finding from customers was "recognizing that platforms leveraging advanced analytics and intelligence are a prerequisite to have a more flexible approach to dealing with the data deluge."
The Association of Supply Chain Managers (ACSM) has identified Advanced Analytics and Automation the number one trend in the supply chain industry over the next several years as it represents the highest value ROI for short and long term transformational success.

Accenture's Control Tower offering showcases the power, flexibility and creativity of combining the Splunk Enterprise platform with the business and technical acumen that Accenture possesses. Splunk Enterprise represents a disruptive platform that allows Accenture to leverage their deep understanding of customers' pain points and address the most critical business challenges of every organization.
Accenture and Australia-based Coles Supermarkets collaborated to design and develop a solution using the Splunk platform to better manage supply chain disruptions. Leveraging Accenture's Splunk-based myWizard® AIOps platform, they jointly developed a control tower monitoring solution that syncs critical data — such as sales reporting from store registers, inventory levels at distribution centers, and available in-store stock — to increase inventory and order accuracy, leading to improved product availability and healthier customer satisfaction. This has given Coles better insight into the overall health of their supply chain while enabling them to better meet customer demands.
To learn more about how to apply Splunk's proven data platform to your supply chain challenges, ask your Splunk account representative for an introduction to the Accenture Supply Chain practice. Splunk Enterprise and Accenture are disrupting the supply chain market—one sofa at a time.
GARTNER is a registered trademark and service mark, and SUPPLY CHAIN SYMPOSIUM/XPO is a registered trademark of Gartner, Inc. and/or its affiliates and are used herein with permission. All rights reserved.