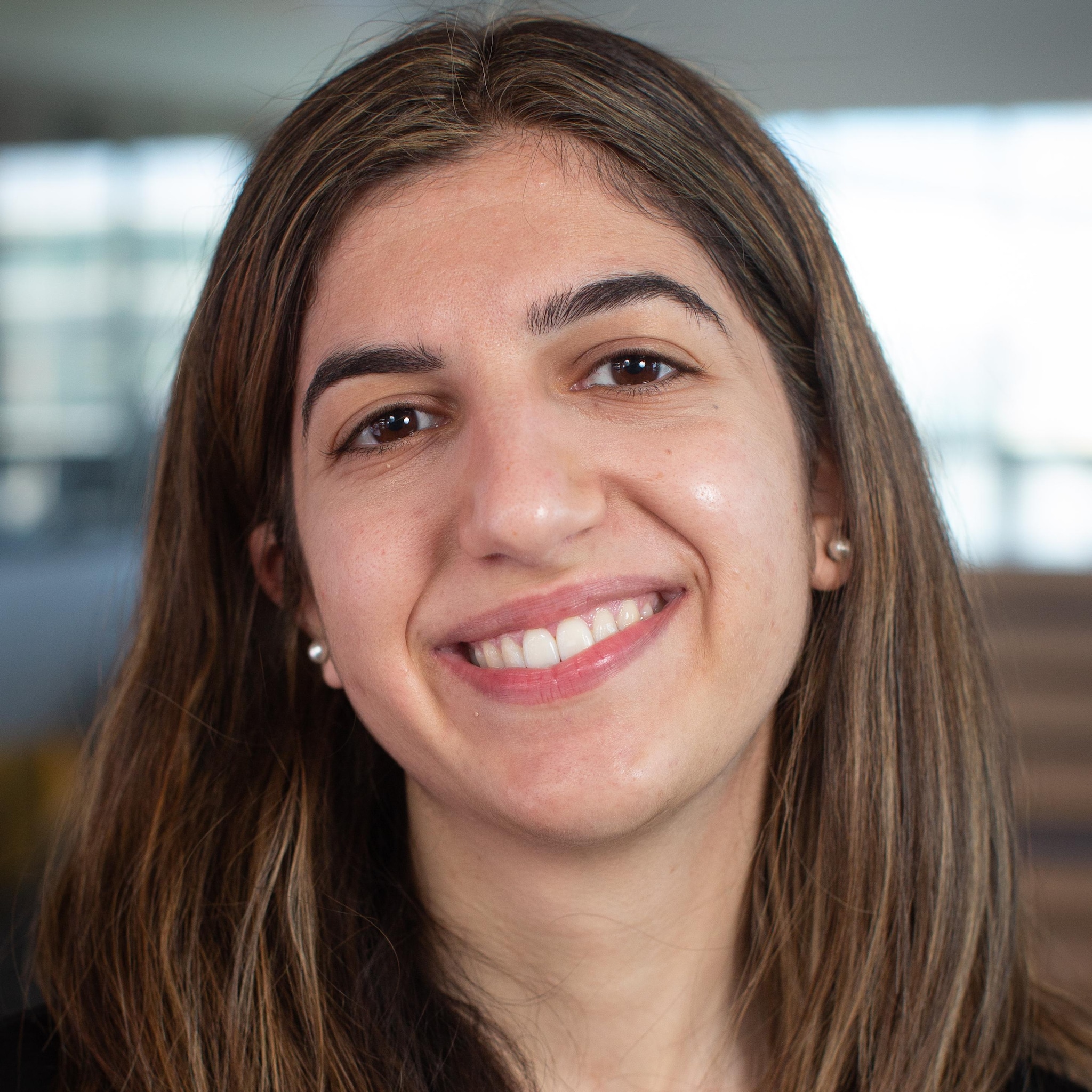 By Joanna Zouhour February 06, 2023
Any ITOps professional or engineer will tell you this: having too many disconnected interfaces and dealing with a broken toolchain can be incredibly detrimental when investigating an issue and trying to fix it fast. At Splunk, we understand the importance of needing to consolidate and optimize your ressources, especially if it allows you to get things done faster and more efficiently.
That is why we have decided to sunset the Splunk Log Observer product, and replace it with a similar no-code logging interface powered exclusively by the logs from Splunk Platform (Enterprise or Cloud) via Log Observer Connect. Now, as ITOps and developers, you benefit from having a centralized and integrated monitoring and troubleshooting solution across Splunk, so you can detect, investigate and respond faster while ensuring better exceptional digital customer experiences. Get more details below!
Quick links
What is Log Observer Connect?
If you're a Splunk Cloud Platform or Splunk Enterprise user, you're probably already aware of all the incredible capabilities that our logging solution offers. From aggregating and searching to analyzing and visualizing complex log data, Splunk platform provides you with critical log-based insights that allows you to act quickly on surfaced business insights.
But sometimes, logs are not enough on their own and as ITOps, SREs or software engineers, you need deeper visibility of your tech environment to monitor, understand, and troubleshoot faster. That's where Log Observer Connect comes in!
Log Observer Connect is a feature within Splunk Observability Cloud - our observability solution - that allows you to seamlessly bring in the same log data from your Splunk Platform into an intuitive and codeless interface designed to help you find and fix problems fast. You will be able to easily perform log-based analysis and seamlessly correlate your logs with Splunk Infrastructure Monitoring's real-time metrics and Splunk APM's traces in one place.
With Log Observer Connect, get easy and quick access to richer business context so you can identify the root cause of a problem quickly and reduce your mean time to detect (MTTD) and mean time to resolve (MTTR). And because you're ingesting your logs once, you're able to consolidate your data in one single workspace, helping you optimize your troubleshooting and monitoring processes, avoid toil and get better ROI.
By enabling Log Observer Connect, you're pulling in together the best of both worlds: the powerful logging capabilities from Splunk Platform and the comprehensiveness and ease-of-use of Splunk Observability Cloud.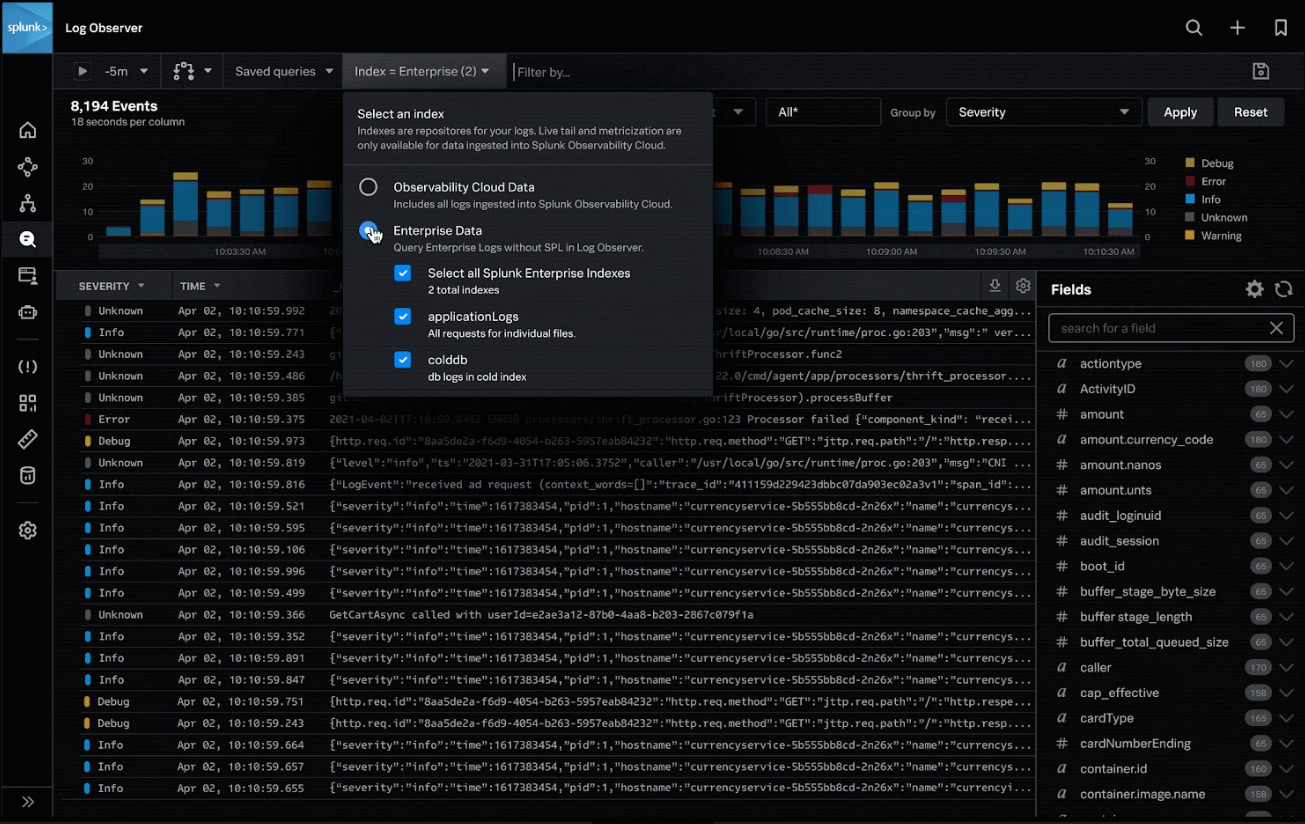 What are the advantages of Log Observer Connect
Log Observer Connect enables your ITOps and engineering teams to:
Get end-to-end visibility by combining the powerful logging capabilities of Splunk Platform with Splunk Observability Cloud's traces and real-time metrics for deeper insights and more context of your hybrid environment.
Perform quickly and easily log-based investigations by reusing logs that are already ingested in Splunk Cloud Platform or Enterprise in a simplified and intuitive interface (no need to know SPL!) with customizable and out-of-the box dashboards
Achieve higher economies of scale and operational efficiency by centralizing log management across teams, break down data and team silos, and get better overall support
Elevate your digital resiliency with Log Observer Connect with Splunk platform! Visualize all the data you need for faster troubleshooting in a single, simple unified experience, without needing heavy maintenance or paying twice for sending the same log data. Read the full introduction to Splunk Log Observer Connect.
How do I get Log Observer Connect?
Log Observer Connect is available for free for all customers of both Splunk Platform and Splunk Observability Cloud. Head to Docs for self-service:
Not a Splunk Observability? Contact your sales account manager to find out more or start your Splunk Observability Cloud trial.
More resources
Here are more Splunk destinations that can help you:
Splunk Lantern, where you can self-serve your way to achieving business use cases with Splunk products.
Splunk Docs, where you'll find all the technical specs for our products.
Splunk Training & Certification, where you can take a variety of courses or follow learning paths towards Splunk expertise.
Splunk Community, where you can ask questions and find answers to your questions.
What is Splunk?
This posting does not necessarily represent Splunk's position, strategies or opinion.