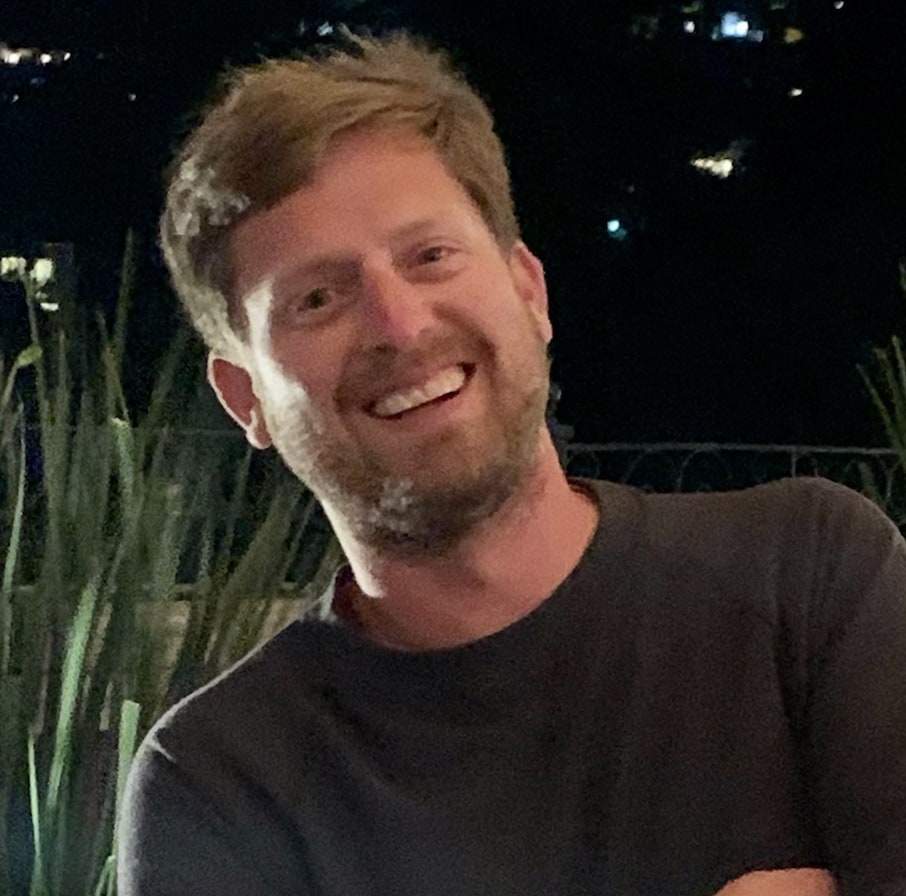 By Stephen Watts July 06, 2023
CloudOps (or Cloud Operations) is a combination of network, security, performance, device management, help desk and other tasks that keep cloud-native applications and underlying infrastructure up and running.
Some see CloudOps as a continuation of ITOps, the operations and processes that an IT department administers within an organization. But a more accurate way to define the relationship between the two is that CloudOps uses IT operations (and DevOps principles) applied to a cloud-based architecture to improve and accelerate business processes. CloudOps, however, is more than just ITOps, because cloud-based applications and data management additionally require new technology, new tools and new skills. The primary objective of CloudOps is to eliminate downtime for cloud computing and therefore make continuous operations a reality.
With the rise of cloud, organizations also increasingly require dedicated cloud engineers who apply a mix of business and technical expertise to assess a business's infrastructure, provision servers, migrate different functions to a cloud environment and link to cloud services — often with at least one of the major cloud providers.
Cloud operations are proactive, not reactive; problems are solved before they occur. Is a storage instance having performance issues? CloudOps helps identify the problem so you can move data from one system to another before the first malfunctions. Is an attempted attack spotted? CloudOps makes sure the alert goes out and can even execute the actions required to block the IP address. Through cloud operations, these activities and remediations can be automated, so that the end user experiences zero hiccups with cloud applications and data.
---

---
The Difference Betwen CloudOps and DevOps
CloudOps is an extension of DevOps, complementing the latter by using cloud computing tools instead of on-site network servers and taking the continuous operations that DevOps enables into the cloud. DevOps is a methodology that helps IT operations and development teams collaborate more effectively, which includes practices and procedures that help organizations shorten their development cycles, reduce time to market and continuously improve software delivery and quality. These processes ultimately add up to create higher levels of uptime, improved quality of service and positive customer experience — all critical for a successful digital transformation strategy.
So where does CloudOps fit in? When IT teams migrate systems to cloud-native infrastructure, the cloud-based applications and data require management. CloudOps encompasses the best practices and procedures that help teams across cloud architecture, software development, security, compliance, and IT operations to manage that cloud infrastructure. In essence, CloudOps is a practice focused on automating software delivery, application management and server management — all while provisioning everything from the cloud.

CloudOps Functions and Objectives

The functions of the CloudOps team within an organization require a wide range of skill sets across an organization, including IT operations and other IT teams, DevOps teams, business application operation teams and cloud service providers.
The overarching objectives of CloudOps are to:
Keep cloud services and cloud infrastructure up and running.
Optimize performance and capacity — ensuring that the cloud budget isn't expended on wasted space or idle resources and keeping tabs on operational costs.
Meet service-level agreements.
Manage compliance as well as configuration.
Make sure there are proper recovery and mitigation measures in place.
Managing a CloudOps Environment
Some organizations have realized that traditional IT service delivery models do not work for cloud operations and are now "doing CloudOps" with new cloud platform management tools that support deployment, provisioning, operations and optimization. However, while almost all organizations are juggling diverse cloud configurations — from multicloud to hybrid clouds — most don't realize until nearly halfway through their cloud migration that they can't manage cloud operations with traditional ITOps. In short, some organizations have not yet discovered the importance of CloudOps, whereas others have developed specific CloudOps strategies and tool sets to handle the growing complexity of their systems.
While continuous operations aren't specific to cloud technology, in a cloud environment it takes the right CloudOps procedures and best practices to prevent unplanned downtime and outages. With auto- and self-provisioning, organizations can set up dual redundant systems that allow operations to remain up and running in the case of system and software updates, as well as system failures. In addition to redundant systems, cloud allows for abstraction and management software that helps systems work around failures and updates. These include:
Cloud management platform (CMP) tools that can automate continuous operations as well as reparations when system failures arise. CMP tools enable self-healing when failures in storage, network devices and other systems occur, before end users experience the issue.
Metrics and monitoring system tools on public and private clouds, which proactively identify issues, gather data on the state of the system, then kickstart automated procedures to resolve problems in advance.
Above all, it takes a variety of methods to reach zero downtime, so achieving continuous operations in the cloud doesn't just happen with one fix-all tool or solution. Some questions and steps organizations interested in CloudOps need to consider are:
Determining what applications and data sets they plan to host in the cloud, and what will be required to migrate them to cloud platforms
Creating and updating a deployment plan to prevent application and system updates from instantly halting operations, and to dramatically reduce or completely eliminate unplanned outages
Using the auto- and self-provisioning mechanisms of your cloud platforms to build redundant services
Selecting CloudOps tools, including CMP and monitoring tools
Best Practices for Managing CloudOps
Managing a CloudOps environment requires an entire organization to embrace a paradigm shift. It demands a separate team dedicated to IT operations in the cloud, incorporating experts on security, IT, cloud services, compliance and more.
Increasingly, businesses have acknowledged this need for dedicated CloudOps or operations teams: According to a recent Flexera State of the Cloud Report, 66% of enterprises already have a cloud COE (center of excellence), and an additional 21% are planning one.
Get your cloud migration strategy right
Be prepared: Transitioning a business to cloud doesn't happen overnight. It takes proper planning to weigh the costs, assess the security risks, procure management buy-in and more.
Create a cloud checklist: This should document the requirements and challenges specific to your organization's infrastructure. Itemize each requirement so your team can still meet business needs during the migration.
Determine which cloud solution best suits your organization: Options are public clouds, private clouds and hybrid clouds. Private clouds let organizations have holistic control over the security of their systems and data. Public clouds come with more security risks but facilitate an easier shift to the cloud.
Visualize your network infrastructure: Having a strong understanding of how the different systems and data function and contribute value is a critical best practice for CloudOps implementation. This information should shape which cloud solution your organization adopts. Corresponding visualizations also helps the cloud solution provider understand the organization's needs and smooths the cloud migration process. Also, choosing multiple cloud providers is certainly an option, and might open your organization to more benefits and opportunities from different systems.
Get a solid understanding of your current network infrastructure: Knowing what's in your network is critical in order to make more informed decisions as your organization shifts to the cloud.
Champion a culture shift
Get everyone on board: Succeeding in the cloud takes an entire organization; old processes and procedures aren't going to cut it anymore. Educate employees and management alike about how existing systems can translate to the cloud.
Understand maintenance requirements: The kind of upkeep that the cloud requires is very different from physical server maintenance. Teams will need to work with cloud vendors to troubleshoot, guarantee compliance and do whatever else needs to be done to keep systems up and running. Teams must acquire new cloud-specific skills, and because CloudOps don't require physical servers, the virtual servers will need to be maintained with the cloud provider's native tools.
Institute user self-provisioning
Streamline processes: Give end users tools so they can launch applications and services without having to loop in IT. This allows your CloudOps teams to focus on critical issues, instead of addressing floods of internal requests.
Automate security
Automate testing against security configurations: This keeps all your systems secure and compliant as your cloud architecture scales.
Consider secure storage and migration: Monitor data access closely and use data encryption extensively.
Invest in security tools: For public clouds especially, security is a risk. But having the right tools can mitigate such risks — get tools and resources that will help your organization with common services such as malicious code detection, network intrusion, vulnerability scanning, performance measurement and configuration monitoring.
Set up server remediation: Server remediation allows teams to fix misconfigured infrastructure and infrastructure with unauthorized changes immediately upon discovery.
Weighing the Risks and Benefits of CloudOps
Cloud-based platforms have a unique advantage over ones that require an on-premises network operations center; they are by far more scalable, more infrastructure-agnostic, more latency-tolerant and more automated.
In particular, the intersection of cloud computing and DevOps yields immense benefits. Using cloud services means organizations have more flexibility and scalability, and CloudOps helps services be more secure and reliable. Advantages include:
Cost-effectiveness: Cloud computing lets organizations save on not only hardware costs, but also on expenses from utilities, facilities and other components required for the upkeep of physical infrastructure.
Scalability and flexibility: An organization can easily adjust cloud capacity to accommodate its needs. Teams no longer have to worry about finding extra space or configuring new hardware each time cloud capacity expands.
Automation: Cloud comes with several perks — provisioning infrastructure, creating builds, running quality tests, creating reports and more functionalities that automate processes and ultimately reduce time to market.
Disaster recovery: Fires? Hurricanes? Tornadoes? Your cloud infrastructure is resilient against many types of disasters. Unlike physical infrastructure, cloud-based systems let you store data in multiple locations.
Continuous operations: Update and deploy software without skipping a beat or causing service disruptions.

These benefits are typical of cloud migrations in general — but just because you have cloud infrastructure in your environment doesn't mean you'll realize all the advantages. CloudOps optimizes your organization with the right practices and procedures so you can really get the most out of your cloud infrastructure.
CloudOps challenges include the possibility of budget overages, as well as governance issues.
Budget issues: Organizations waste an estimated 30% — minimum — of their cloud budgets as a result of inefficiencies and idle resources. Cloud computing may be scalable, but that scaling often comes at a cost, and should keep in step with the organization's associated cloud budget. Want to learn more? Check our out post covering recent IT Spending & Budget Trends.
Governance: Another potential adverse effect of quick scaling is a lack of governance. Rapid deployment may make it more difficult to have proper oversight of all workloads in the cloud and manage budget, governance and compliance.

Getting Started with CloudOps
To get started with CloudOps, it's imperative to have a cloud management platform to integrate capabilities of all the instances and resources that comprise your infrastructure. A consolidated dashboard is a powerful tool because it allows cloud administrators to execute actions across an entire multicloud environment. Teams can better understand performance issues, deploy services uniformly across clouds, and execute maintenance and security updates with a comprehensive view of their organization's environment. It's also crucial that an organization with cloud infrastructure implements proper governance policies. These policies may be technology- or business-oriented — preventing a user from provisioning more than 10 machines at a time, for instance, or capping the amount of hardware an application can uses?
CloudOps is the future. Cloud complexity is constantly increasing; as applications move to the cloud, the associated legacy servers, databases and additional platforms remain in the environment. Compliance is also more complex with the cloud, which makes it easy for teams to adopt a wide range of services from numerous vendors. In a nutshell, cloud complexity is on the rise, making CloudOps increasingly essential to the success of organizations running applications in the cloud.
---

---
Wrapping Up
So you've finally done it — moved your organization to the cloud and gone partially, or even fully serverless. But know that you're not finished yet, because your organization needs the right approach and technology set to do it right, or your transition to cloud computing will crash and burn. Traditional IT operations aren't going to cut it, because they're inflexible and hardwired, and ultimately incompatible with the cloud's dynamic nature.
It's crucial to understand the specific requirements of your cloud applications and users, then select the right tools and processes for scaling, automating operations, self-provisioning and remediation — the tools and processes that essentially comprise CloudOps.
Moving to the cloud is just the beginning, and embracing CloudOps means the entire organization takes on a new perspective; a new way of scaling, a new way of securing, a new way of innovating. Challenges will come, but so will the benefits, because cloud in this day and age, with the right CloudOps approach, will utterly transform an organization, making its processes altogether faster, safer and simply better than they have ever been before.
What is Splunk?
This posting does not necessarily represent Splunk's position, strategies or opinion.