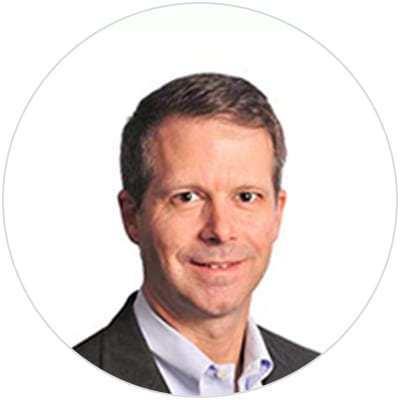 By Scott Morgan December 15, 2022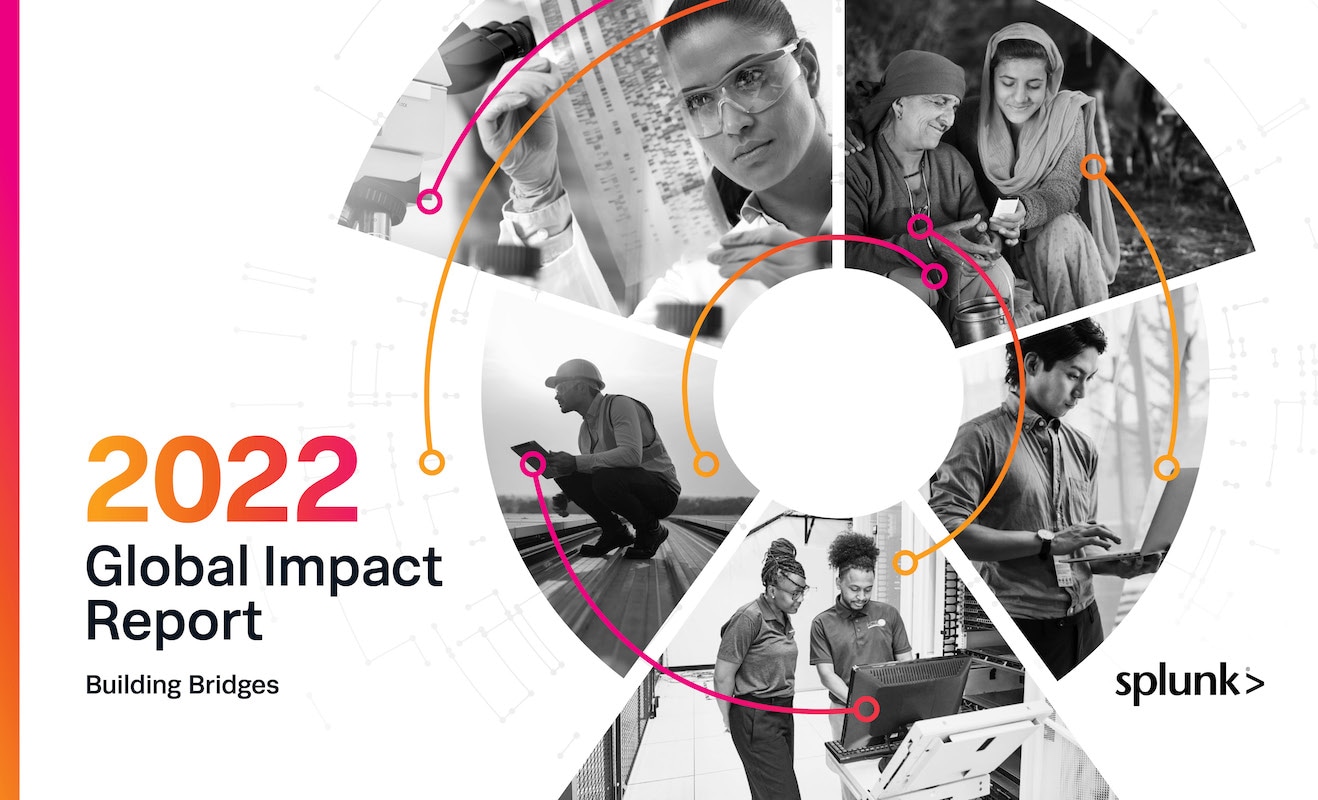 Today, Splunk released our second annual Global Impact Report, which shares our environmental, social and governance (ESG) progress, and advances impact work in our four key pillars of Global Impact — social impact, ethical and inclusive growth, data responsibility and environmental sustainability.
These pillars reflect the issues that matter most to our key stakeholders, as well as the values of our company. I'm thrilled to share some of our 2022 achievements and highlights.
Bridging the Data Divide
In last year's report, we shared our belief that Splunk is uniquely positioned to help bridge the data divide — the division between those who have access to data and those who don't — to help solve some of humanity's most pressing challenges. We seek to provide an equitable future for all, while building a stronger business for our customers, investors and employees.
Splunk led in several areas last year, advancing awareness of the data divide and contributing to important public dialogue, including across the private, educational and non-profit/NGO sectors as well as policy makers and regulators. In this year's report, you'll learn more about our work with the World Economic Forum, the Center for Impact Sciences at the University of Chicago and several of our strategic giving grantees.
Global Impact Strategy
We share a progress update of our four Global Impact Strategy pillars of Social Impact, Ethical and Inclusive Growth, Data Responsibility and Environmental Sustainability. Each of these pillars reflects our values as a company and reflects an understanding of the accountability required at all levels to help ensure the success of our business.
Social Impact
Our social impact programs continue to evolve. In FY22, we refined our strategic giving initiatives, focusing on tech-forward, data-powered organizations and nonprofits using, building and creating data for good. We donated, through Splunk and individual Splunkers, over $3.5 million to support over 3,000 nonprofit organizations, and we expanded Splunk's matching gifts program to a year-round program and promoted virtual, skills-based volunteer opportunities. Overall, Splunkers' volunteer hours and personal donations grew significantly in FY22 — by 110% and 117%, respectively — over FY21.
Ethical & Inclusive Growth
In 2022, we published our third annual Diversity Report, reflecting our ongoing commitment to advancing transparent progress on diversity, equity and inclusion (DEI), highlighting positive trends and areas where more effort is required. We also debuted our People Leader Diversity Learning Strategy, which engaged our senior management team in key issues, topics and tools for inclusive leadership and managing a diverse workforce. Additionally, we've expanded the number of diverse suppliers and increased our spending with these businesses. By prioritizing diversity, equity, inclusion and belonging (DEIB), our employees and their careers, as well as equity within our value chain, we create positive impact throughout our company and our global communities.
Data Responsibility
As the leading unified security and observability platform, we understand the importance of data responsibility. In FY22, we established the Cybersecurity & Data Responsibility Board Committee, and launched our Customer Trust portal at Splunk Protects. We also engaged in an external working group to identify and assess potential human rights vulnerabilities in the business-to-business (B2B) Software-as-a-Service (SaaS) sector.
Environmental Sustainability
The Environmental Sustainability pillar of our Global Impact Strategy aims to identify, measure and reduce the environmental impacts of our operations, while also harnessing the power of data to foster innovative approaches to environmental challenges. Since announcing our climate commitments in November 2021, we've begun developing the Splunk Global Climate Resilience and Innovation strategy that maps our path towards net zero emissions. We launched the Splunk Earth Alliance, an internal grassroots employee-led group, implemented the second phase of our sustainable sourcing and procurement initiative, and secured external assurance of our FY22 greenhouse gas inventory that is shared in this report.
Building Bridges: Splunk's 2022 Global Impact Report
We are heartened to have achieved so much in a year of tremendous change that included a CEO transition, rapid company growth, economic volatility, geopolitical events and a prolonged global pandemic. Indeed, we believe that our Global Impact work in these areas provided the depth, strength and identity that enabled our business to successfully navigate the complexities of this past year and position Splunk for the future.
While we are proud of our progress, we know we have much more to achieve and learn. This is what inspires us to innovate and obligates us to be a deeply trusted partner to our customers, investors, communities, employees and society. We thank our key stakeholders for joining us along this exciting and impactful journey.