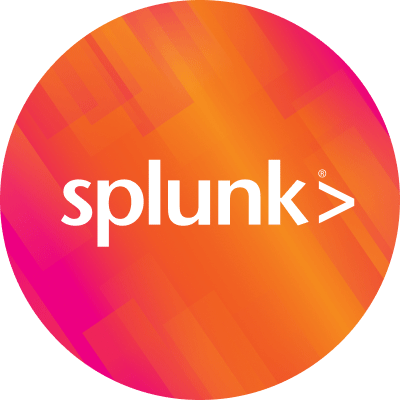 By Splunk December 07, 2021
Data is the future.
The future is shaped by innovations that seize opportunities or respond to challenges, that build on past developments to take us all a little further forward. With the launch today of Splunk's 2022 Predictions reports, we have an opportunity to consider how data technologies will shape the coming years.
As always, a broad panel of Splunk senior leaders and technology experts have come together to consider the trends in security, IT and emerging technologies. To whet your appetite for the reports, I thought I'd offer a few thoughts on the key topics animating each edition.
Executive and Emerging Technologies Report
The biggest near-term topics we cover are edge computing and the new era of customer experience.
Edge computing has been with us for awhile. Our phones and game consoles are edge devices, and the growing Internet of Things heralds the growth of edge computing in the business world. But the world hasn't fully woken up to the potential of the edge as we solve challenges of bandwidth to improve responsiveness. Expect medical devices and highly automated — and eventually driverless — cars to be leading-edge technologies in a massive wave of growth that will redefine the intelligence of endpoint devices.
For more on these topics, especially the reasons that an intensified battle for customer experience supremacy will center on observability, read the full Executive and Emerging Technologies report. You'll also learn more about the continued upswing in remote work, the benefits and challenges of serverless technology, and the next waves in blockchain, augmented reality and virtual reality.
Data Security Report
The Data Security report is a lot of fun. Our security experts state up front that the challenges we face are only increasing, and there's nothing to do but roll up your sleeves and fight the good fight. I think that the most compelling discussions are around the continuing rise of ransomware and supply chain attacks, the evolution of threat intelligence, the real trend line in DevSecOps, and the inevitability of more large breaches.
But what's most eye-catching is our key recommendation. To quote Splunk Distinguished Security Strategist Ryan Kovar: "I can't think of a major breach that would have not been a major breach if three basic things had been done: multifactor authentication, full patching and asset identification."
In other words, the meat-and-potato basics of cyber hygiene are still our best defense. In a world where the concept of a security perimeter has pretty much vanished, it's your set of consistent security practices that form your actual perimeter.
IT and Observability Report
There's a lot to look at in the IT and Observability report. We touch again on the centrality of observability to CX success, and the coming explosion of edge computing. We talk about the imminent convergence of AIOps and observability, and how a growing tangle of data residency laws are going to challenge IT organizations and their business colleagues.
A big topic is serverless, which is a definite boon to cloud customers because of the efficiency it offers, and the freedom it gives developers and operations teams, by taking considerations of scale and server provisioning off the table. It's definitely the wave of the future, but not every organization has considered some of the complexities. In a prediction that says some serverless customers are in for a rough ride, we also lay out how those speed bumps can be avoided.
Public Sector Predictions
For the second year, we've broken out a special Public Sector report that considers our findings through the lens of government. The biggest takeaway there, for me, was the renewed energy in the public sector thanks to the rapid adaptation that the pandemic demanded. Interagency collaboration is at a new high, and there's a spirit of innovation to rival that of the private sector. We're helping a lot of government agencies improve security and upgrade how they serve their constituencies, and it's inspiring to see the passion in public servants.
As we glide into the holidays, it's a great time to consider the present, by focusing on our families and our own wellbeing. I certainly hope everyone reading this is planning a relaxing, happy holiday season. Because with Splunk's peek into the near future, I can say there are exciting times ahead.
----------------------------------------------------
Thanks!
Shawn Bice