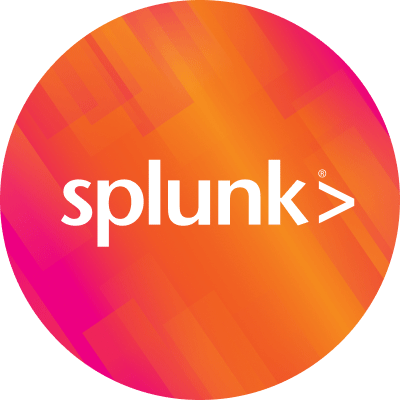 By Splunk October 20, 2021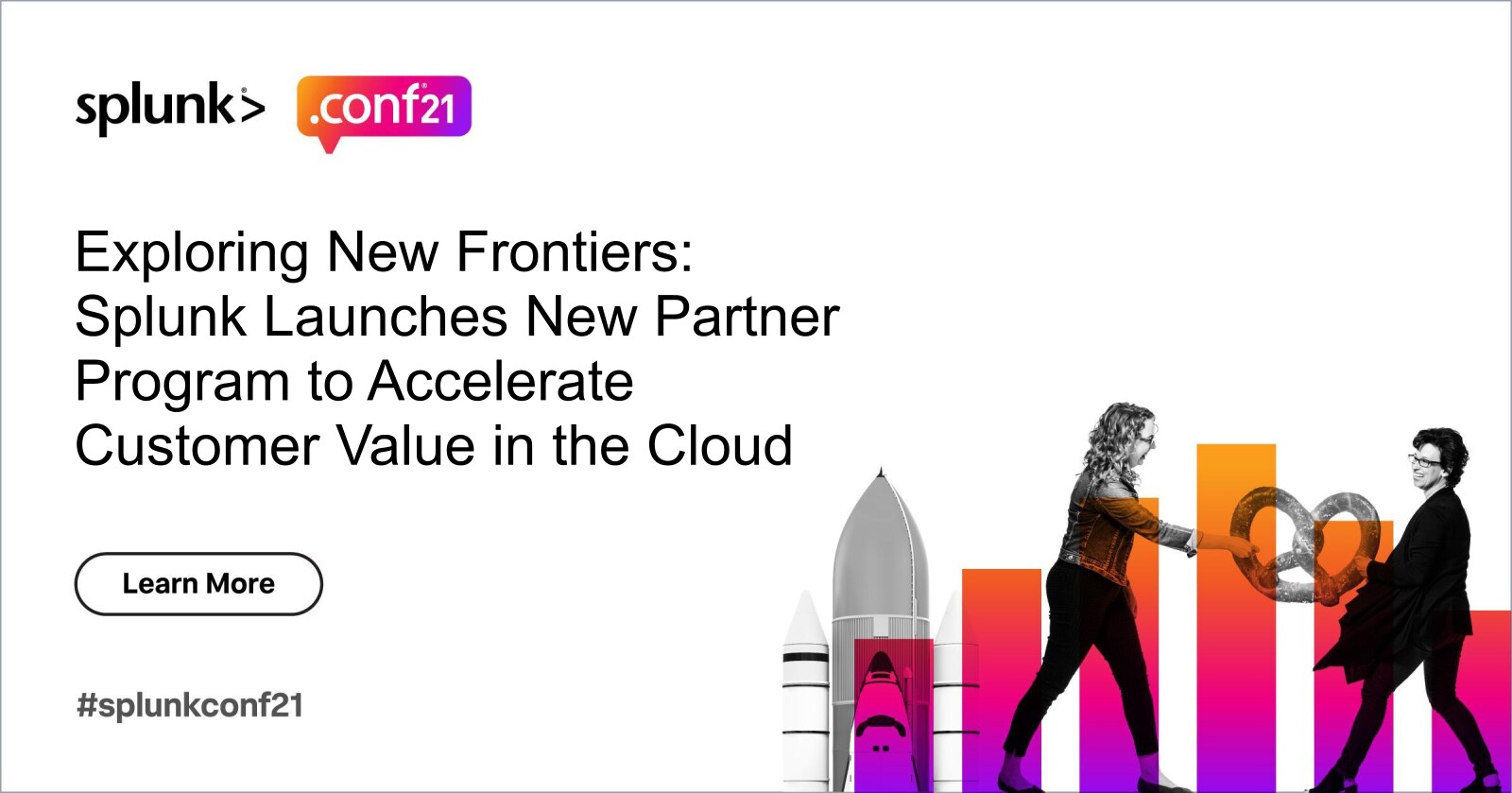 It's an exciting week for tens of thousands of Splunk partners and customers as our annual .conf event is in high gear. We are thrilled to announce the completely re-architected and re-branded our partner experience into a NEW Splunk Partnerverse Program to support rapid customer cloud transformation. The new program is truly built for the cloud and hybrid world and extends our exceptional partner foundation. Launching in February 2022, partners can enhance their technical expertise, demonstrate core competencies with a new badge system, and showcase joint customer success.
"Organizations need extraordinary speed, scale and efficiency to safely take advantage of all the cloud has to offer — and leveraging Splunk Cloud has helped our customers accelerate both their cloud and security operations initiatives."
— Charlie Thomas, Chief Executive Officer, deepwatch, a leader in advanced managed detection and response (MDR) security and valued Splunk partner.

The most successful companies leverage a data foundation for their cloud strategies and we are proud that customers are choosing Splunk, and our network of 2,200+ partners, to be the data foundation for their cloud journey. It's no secret that we are deeply committed to supporting our expanded partner network of thousands of global system integrators, service providers, original equipment manufacturers, technology alliance partners, value-added resellers and distributors as they work tirelessly to help our customers turn data into doing.
Let's introduce a few partners we are collaborating with today:
ClearShark, a Splunk sales and services partner that delivers value to the US Intelligence Community, Department of Defense and Civilian governments, and one of Splunk's initial Authorized Learning Partners.


BlueVoyant, a growing MSSP partner specializing in cybersecurity, managed detection response and continuous third party risk monitoring, recently re-architected its Managed Security offering on Splunk Cloud because — as they put it — only Splunk can deliver a truly hybrid offering for their customers. Together, Splunk provides visibility in the cloud and BlueVoyant brings the very best people to gain insights of that data to make better decisions.


Intel, a true believer in unleashing the power of data, supports leveraging Splunk across every Intel-based architecture from the edge to the cloud.


SAP, a valued Splunk strategic partner, provides partners with new customer- and cloud-centric solutions to help monitor and secure SAP environment both on-premise and in the cloud.

What's new with the Splunk Partnerverse Program? Let's dive into the details.
This new Splunk Partnerverse Program helps our customers and sales leaders identify and collaborate with the right partners faster and leverage proven solutions to reach their critical missions and outcomes in the cloud. We believe in making it as easy as possible for partners to build on their technical expertise through progressive enablement pathways and certifications to deliver the best joint value to our customers.
Our partners, including BlueVoyant, deepwatch, Orange Cyberdefense, TekStream and more, can now start planning for the new Partnerverse Program framework and prepare for features as they become available:
New Partner Badging System: We are establishing a new badging system that is designed to recognize partners' capabilities and feature their accomplishments, making it easier for customers to identify the best partner for their most critical needs. Badges will span across multiple categories and can be earned according to expertise and enablement.

Currently, we are developing a set of foundational badges that will be expanded over time. Partners can start taking training toward earning credentials for Authorized Learning Partner, Cloud Migration, and Zero Trust badges. We are also launching four Partner Motion Badges that center around how partners work with customers: Selling, Managing, Building and Advising. These badges recognize the ways that partners engage with their customers.

Global Partner Solutions Catalog: We are creating a place for partners to market their credentials and capabilities globally on Splunk.com. The new Partner Solutions Catalog, launching in early 2022, will bring the most innovative offerings to new and existing customers and allow partners to reach the widest audience possible, highlighting their portfolio of Splunk-based offerings.


Enhanced Partner Experience: Partner customer success will be featured across the Splunk website, social channels, and blogs. Partners will have access to elevated partner marketing tools, resources and MDF; an integrated and self-service Partner Experience; partner inclusion in customer events and campaigns. A new partner communications tool delivering targeted, relevant, and timely information based on preferences set by each partner user.


Expanded Partner Enablement: Partners will have purpose-built enablement pathways for their individual roles and competency attainment; access to education credits and expanded funding for training; and access to the Train the Trainer program.

Please visit our new Partnerverse Program page for more details and stay tuned for more. The Splunk Partnerverse Program will be broadly available in February 2022.
---
Follow all the conversations coming out of #splunkconf21!
----------------------------------------------------
Thanks!
Bill Hustad