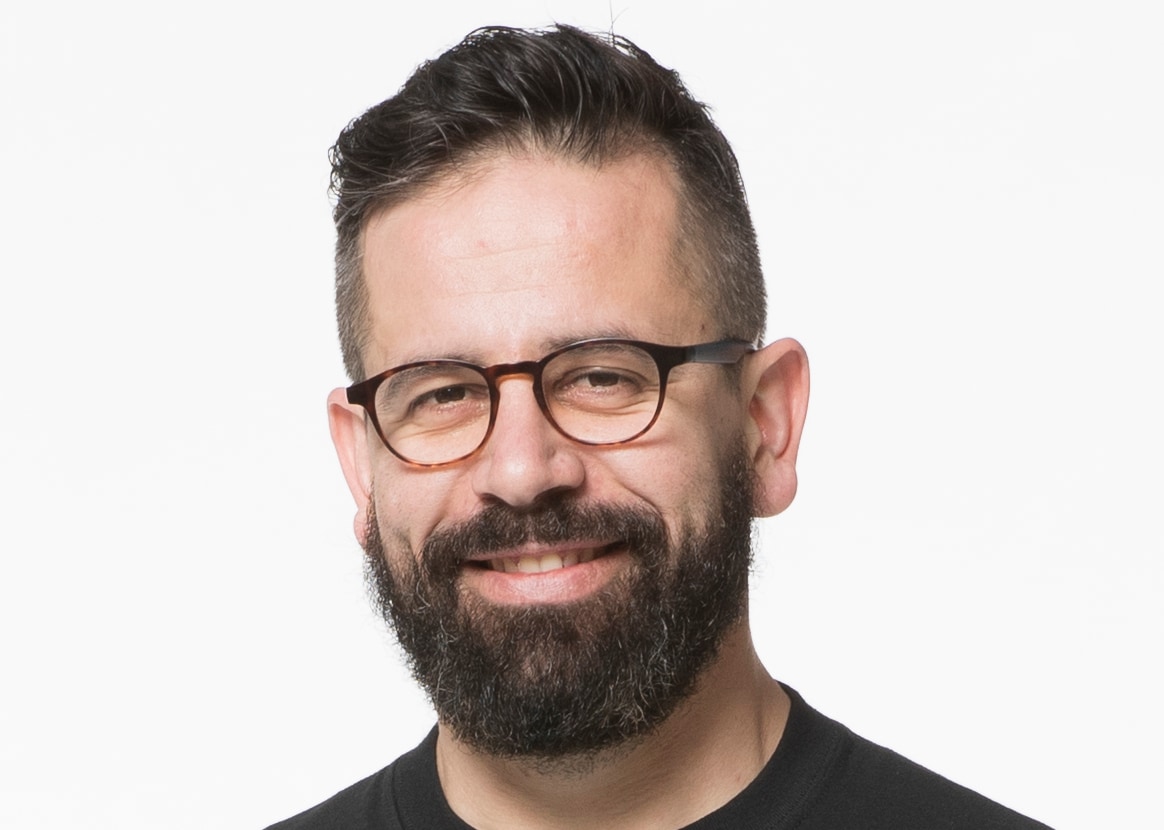 By Spiros Xanthos July 18, 2023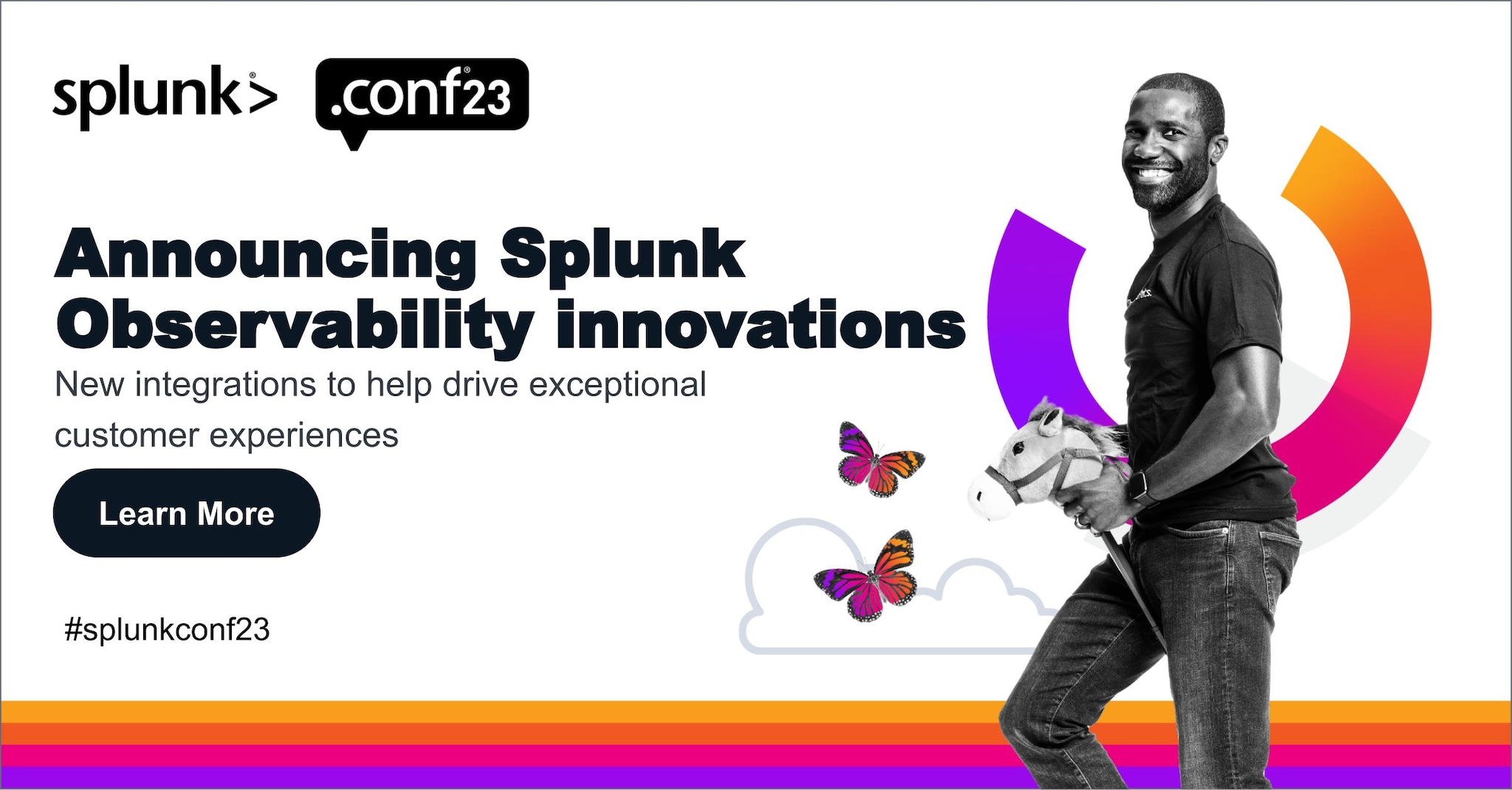 Splunk is releasing several innovations for ITOps practitioners and engineers to confidently prepare for and face disruptions in their production environments with an improved and unified suite of troubleshooting solutions.
In an era of high complexity, tool sprawl and fragmented processes, ITOps professionals and engineers are often drowned in inefficient, opaque and scattered workflows, which can lead to higher mean time to detect and resolve, and ultimately impact the customer digital experience. With Splunk's newest observability releases, engineering and ITOps teams will get to enjoy a whole new level of troubleshooting and monitoring that will help them overcome these challenges more effectively. Users will have the ability to centralize their problem-solving journey with Splunk platform, gain better visibility into their infrastructure and application performance as well as end-user experiences, and improve alerts accuracy. Now, ITOps professionals and engineers have together all the necessary tools to simplify detection, investigate better and remediate faster every incident in their environment.
Boost Operational Efficiency and Cross-Team Collaboration
We're bringing Splunk Observability Cloud and Splunk platform closer together for a more centralized and optimized troubleshooting workflow. New cross-product features will help simplify data ingestion, improve visibility of their environment and safely manage Splunk users' data access. ITOps and engineers can now get all the context and information they need in one place, enhancing collaboration, maximizing their investment and reducing their time to debug an issue.
OpenTelemetry as Technical Add-on for Splunk Cloud Platform and Splunk Enterprise customers (Public Preview)
If you're a Splunk customer who relies upon Splunk Deployment Server or other tools to manage your Technical Add-ons and .conf files, getting started with and using Splunk Observability Cloud just got a whole lot easier! You can now deploy, update, and configure OpenTelemetry Collector agents in the same manner as any TA. With this, you can quickly gain deep insight into the health, structure, and status of your technical infrastructure and services with Observability Cloud, and you can more easily manage your OpenTelemetry Collector agents at scale.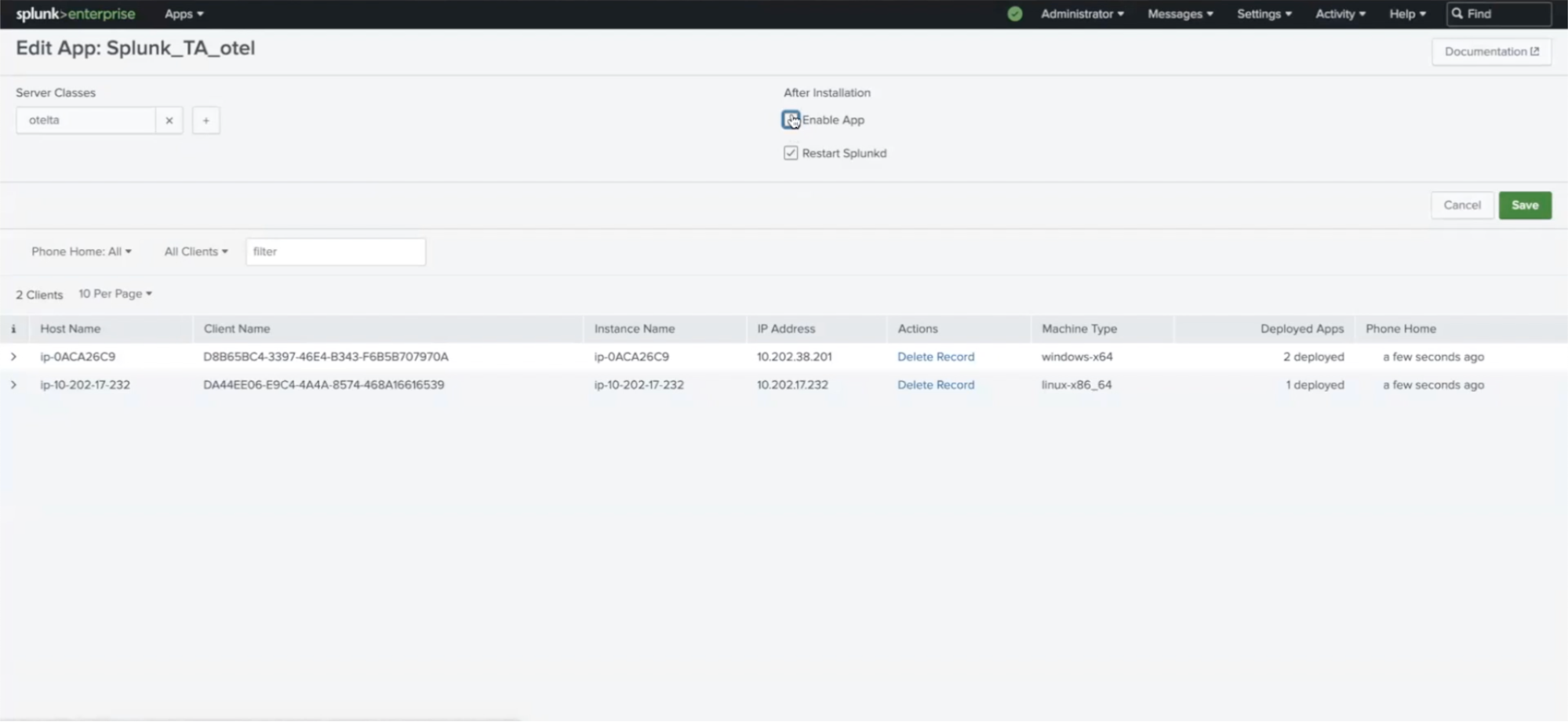 Unified identity between Splunk Cloud Platform and Splunk Observability Cloud (Partially Available)
Say goodbye to your double agent identity! With our new unified identity release, ITOps practitioners and engineers can seamlessly access Splunk Cloud Platform and Splunk Observability Cloud data using one same user credential. With a single sign-on feature, users of both products will be able to maintain context and reduce tool switching as they're troubleshooting an outage in their environment, reducing mean time to detect and resolve. Splunk administrators will also have the ability to extend Splunk Cloud Platform's role-based access control (RBAC) into Splunk Observability Cloud tools, making meeting internal compliance requirements and user management much simpler than before.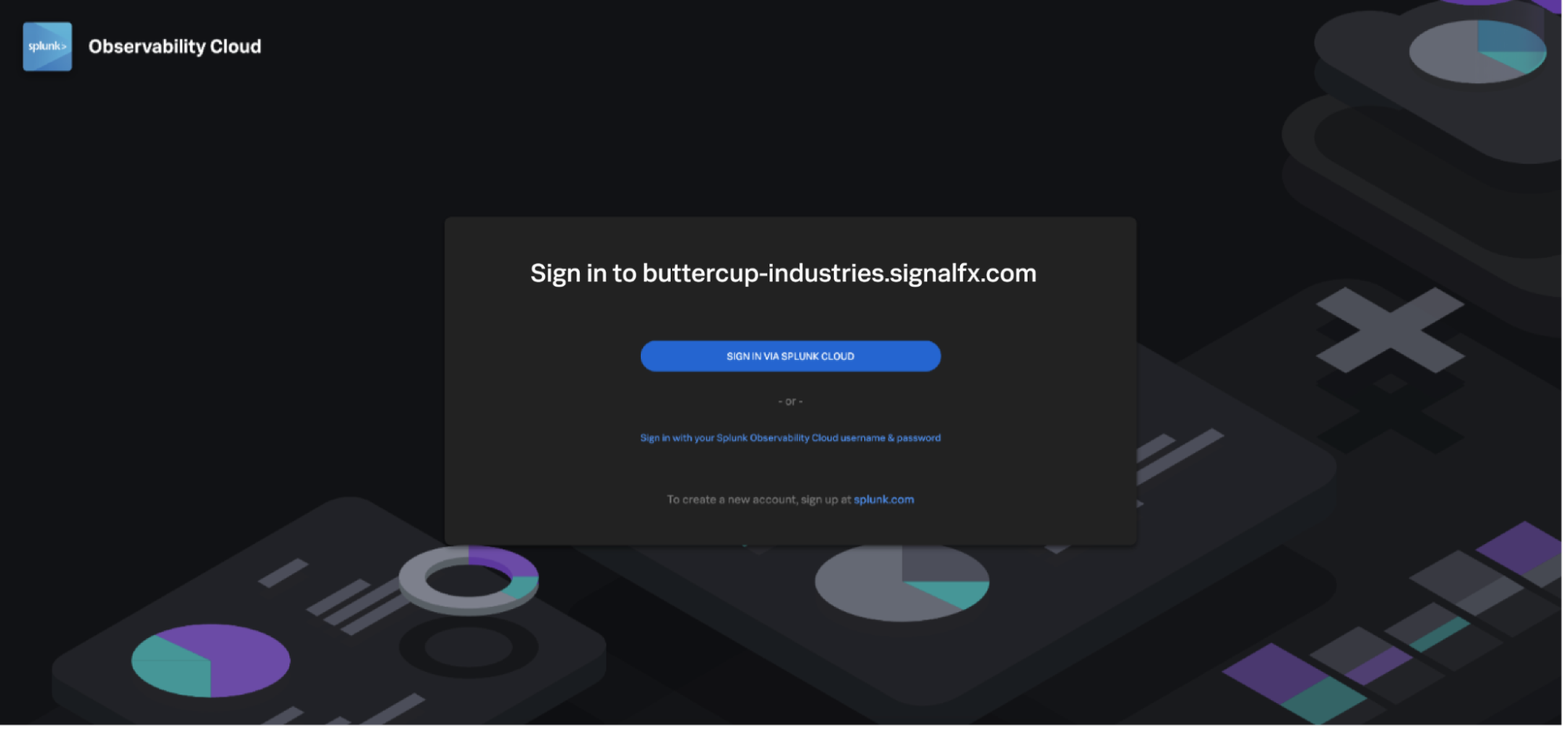 Outsmart Issues With More Visibility Into Your Environment and End-User Experiences
Find out what is really happening with your application, infrastructure or customers so you can confidently detect, diagnose and solve any outage. With Splunk Observability Cloud's latest capabilities, you will get to know your tech stack and end-user experiences inside out. From easily visualizing your application performance across every service and detailed insights about your Kubernetes components, to seamlessly replaying any end-user session, you will have deeper visibility and more context to help you find and solve those problems faster than before.
APM Service Centric Views (Private Preview)
APM Service Centric Views give engineers a deep understanding of service performance in one centralized view. Now, across every service, engineers can quickly identify errors or bottlenecks from a service's underlying infrastructure, pinpoint performance degradations from new deployments, and visualize the health of every third party dependency.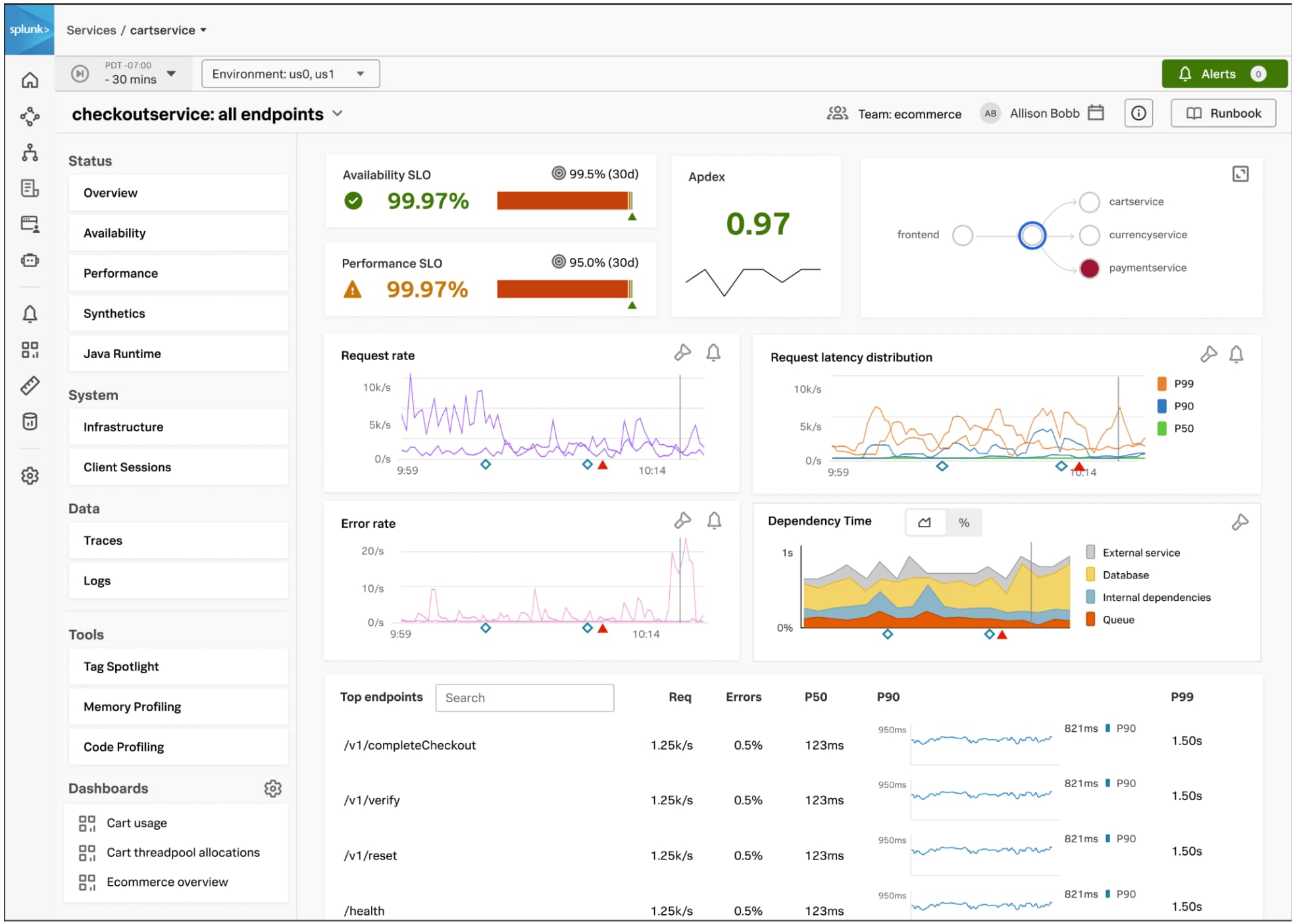 Major Enhancements to Kubernetes Navigator
Splunk delivers enhanced visibility and accelerated troubleshooting for Kubernetes environments with the latest enhancements to Kubernetes navigator in Splunk Infrastructure Monitoring. While customers have always enjoyed the hierarchically-structured out-of-the-box Kubernetes monitoring solution with real-time metrics and cloud-native scale, the latest enhancements provide customers one-step, zero-configuration installation, a detailed full-stack navigation experience, and additional visibility into control planes for faster troubleshooting across all layers of the Kubernetes systems and their hosted microservice workloads.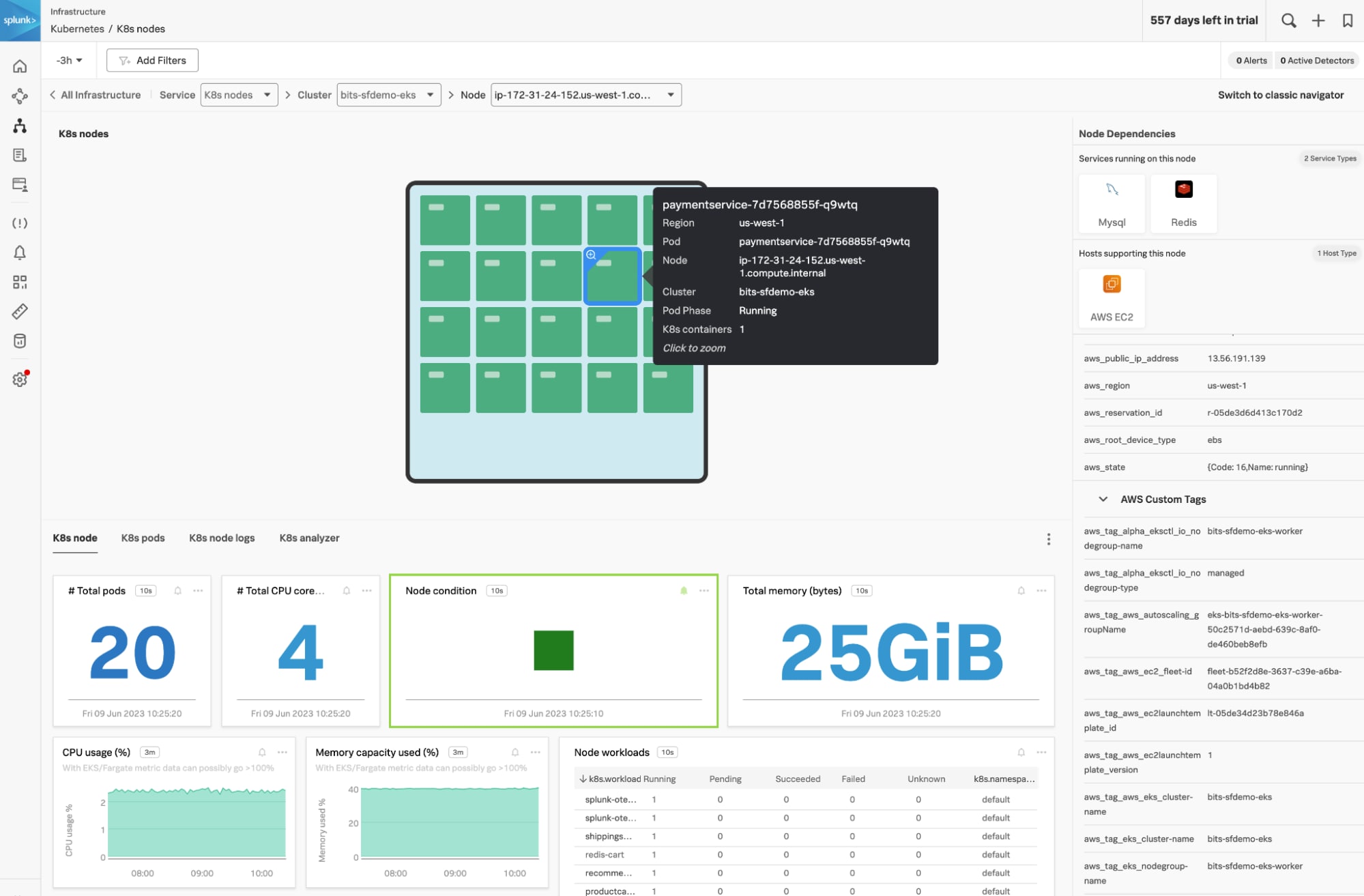 Session Replay for Splunk RUM (Private Preview)
With Session Replay, a new capability for Splunk Real User Monitoring (RUM), users can gain visibility into end-user impact with a video reconstruction of every user interaction, correlate replay with the session waterfall view of granular user session data to quickly debug issues and reduce MTTR, and protect end-user PII with built-in text and image redaction options.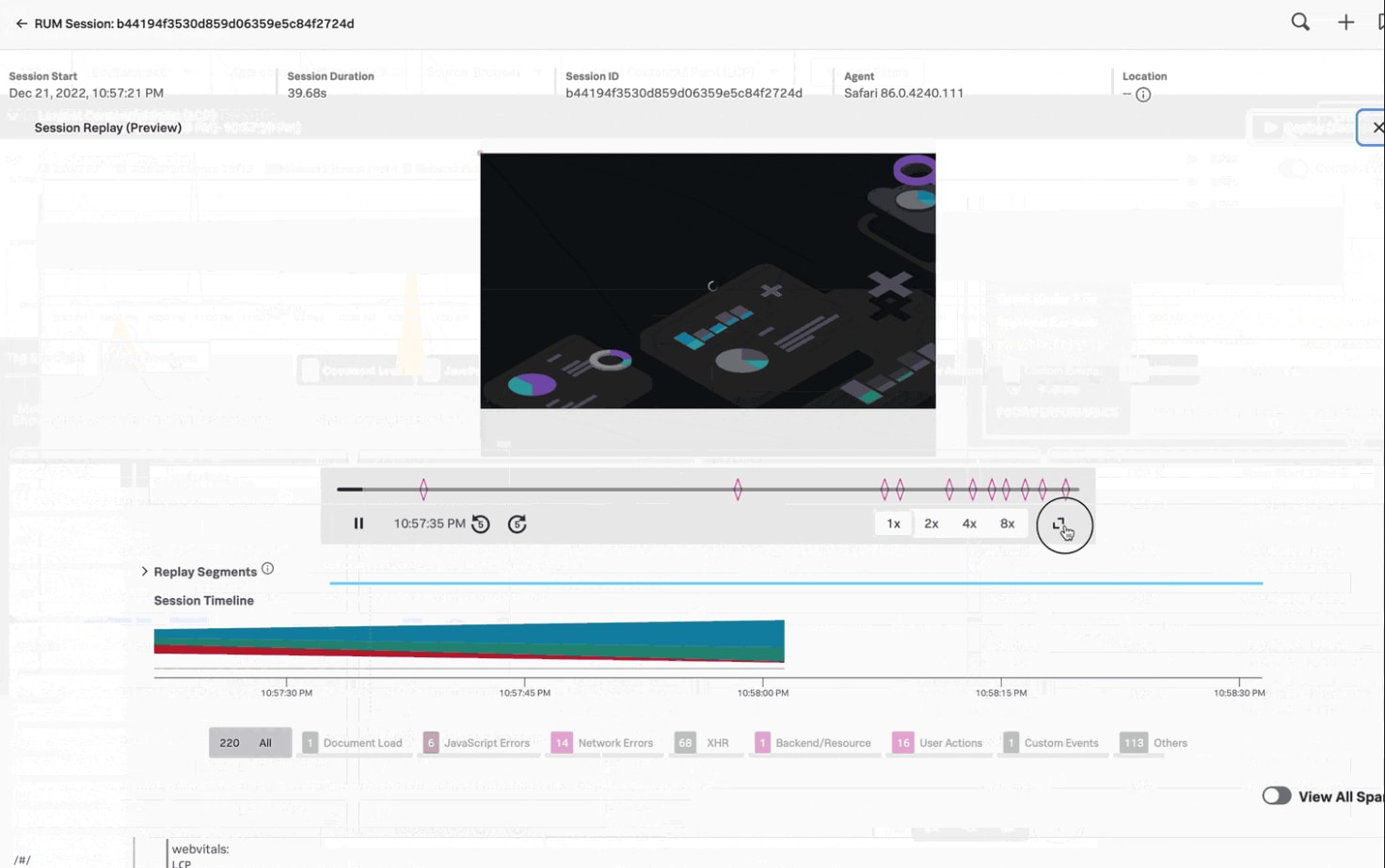 Gain Accuracy and Achieve Faster Time To Value
Engineers and ITOps professionals understand better than anyone the struggles of having to deal with inefficiency and ambiguity when faced with an outage. Now monitoring and troubleshooting will become faster with enhancements to Splunk IT Service Intelligence (ITSI) and with Splunk's OpenTelemetry Zero Configuration auto-instrumentation. Get up and running quickly with more accurate and easier alerting and eliminate the hassle of manual deployment and configuration. With Splunk's newest capabilities, you can drive value more quickly, so you can focus on delivering first-class digital experiences.
ITSI - Service Sandbox (Preview)
Splunk ITSI Service sandbox enables users to map services directly in the UI, reducing service decomposition time. In a pre-production environment, easily and quickly add, manage, and edit services, link service dependencies, and share with dependent teams, prior to publishing to production. This sandbox environment allows teams to experiment and ensure services won't break, before they're in production.
Outlier Exclusion in Adaptive Thresholds
Along with improved UI, machine learning driven outlier detection lets you exclude historical outliers from calculations to improve threshold accuracy. You can now analyze and tune KPI thresholds side by side with a historical view from thresholding dashboards in the Content Pack for Monitoring & Alerting.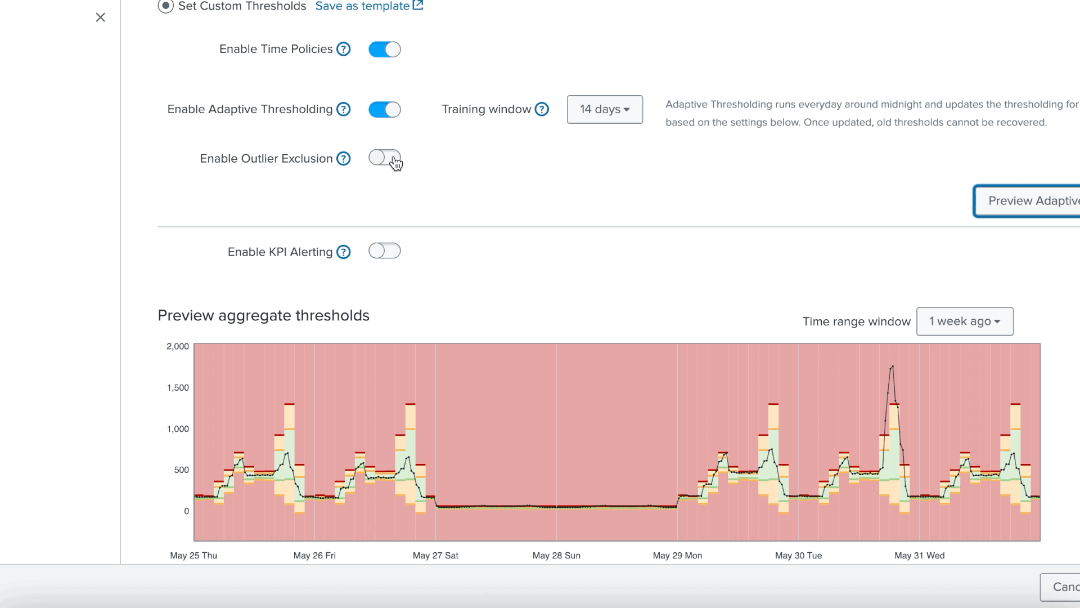 ML-Adaptive Threshold (Preview)
ML-assisted Adaptive Thresholding delivers one-click configuration of adaptive thresholds to drive even faster time to value and accuracy. Using state-of-the-art machine learning, underlying seasonality and patterns in the historic KPI data are identified to recommend optimized configurations for time policies, and threshold levels with corresponding severities.
OpenTelemetry Zero Configuration Auto-instrumentation for Backend Applications
Splunk Observability Cloud users no longer need to explicitly deploy or configure instrumentation for their backend services. Splunk OpenTelemetry Zero Configuration Auto-instrumentation automatically discovers and instruments their back-end applications to capture and report distributed traces to the Splunk Distribution of the OpenTelemetry Collector and then on to Splunk APM. This removes the need to deploy the language instrumentation agent and configure each service, and enables customers to start streaming their traces and monitor their distributed applications with Splunk APM in minutes.

Splunk OpenTelemetry Zero Configuration Auto-instrumentation is available for Java applications running in Linux, Windows, and Kubernetes.
Try Splunk for Observability Today
If you would like to learn more about Splunk Observability Cloud, why not start your free 14-day trial today? For Splunk customers wanting to try some of these upcoming releases, you can sign up for a preview and provide us valuable feedback.
---
Follow all the conversations coming out of #splunkconf23!