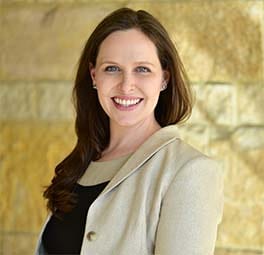 By Anna Mensing May 06, 2022
Come one, come all – experienced Splunk admins, power users and newbies alike have something to look forward to at .conf22. Whether you are joining live in Las Vegas or enjoying the awesomeness on demand from your favorite hometown hangout, we are curating an experience just for you. Dive into the Splunk Platform track, where you'll find all the tips and tricks from how to get started with Splunk, to your most advanced use cases and get the first scoop on our latest platform product innovations for end to end visibility, rapid time to action, and extensibility to build for your business. We can't wait for you to explore the Platform track catalog and start building your conf event plan for the big day. With more than 60 dynamic sessions available, you'll be able to walk (or click!) away from .conf22 with practical Splunk skills to tackle your next big project.
Turn Data Into Doing
PLA1499 – Working Remote Can Be a Pain in the Access: Solving Progressive's VPN Connectivity Issues
"Work from home creates a plethora of IT problems but see how Progressive® Insurance proactively addressed enterprise-wide VPN trends and created an actionable front-line VPN troubleshooting tool powered by insights derived from the client's local network."
– Ryan Smalley, Progressive Insurance
PLA1488 – Be the First to Know: Faster Alerting and Easier Monitoring with Splunk Mobile
Want to catch issues and be alerted to downtime before your users tell you? Discover how Splunk® Mobile can help you filter out the noise and bring critical metrics and KPIs to the palm of your hands, wherever you are in the world.
– Kelly Kong, Mark Rubin & Sandesh Shashidhara, Splunk

Learn About What's New
PLA1224 - Introducing Ingest Actions: Filter, Mask, Route, Repeat
Learn how you can optimize cost and efficiency in the data pipeline while empowering you to have more control of data flow and data residency.
– Felix Jiang & Samat Jain, Splunk
PLA1202A - What's New with Splunk Cloud and Enterprise Platform?
Join the fun in this classic session to hear about all the cool stuff we've delivered for the platform since conf22!
– Azmir Mohamed & Patrick Ogdin, Splunk

Brush Up On Awe-Inspiring Admin Skills
PLA1723B - Monitoring as a Service - Our Pursuit for the Perfect Air-Gapped Splunk Architecture
The only limits you'll find in Splunk will be at 'limits.conf'. Other than that, everything's possible. We'd like to share how the Splunk® Cloud model inspired us and applied it to our air-gapped deployment, where we manage Splunk across 200+ projects. And other cool stuff too!
– Elad Mashkautsan & Doron Kedem Goldman, Israeli Ministry of Defense
PLA1671C - Admin Console: A Single, Unified Interface for All Your Cloud Admin Needs
Are you a Splunk admin? Have you ever wanted self-service and automation capabilities? Do you feel the need to have more control over Splunk communications? If yes, we made the admin console just for you. Join us to learn how the admin console can save you time and give you more control over the Splunk® Cloud experience. Whether you want to monitor the status and availability of your Splunk deployments, manage Splunk Cloud upgrades and maintenance, or tailor Splunk communication to your preferences, you can do it all with the admin console. We will show you how the admin console is a one-stop experience for your Splunk administrative needs, whether sitting in front of your laptop or on the go with mobile.
– Partha Ghosh, Kelly Kong, Aditya Tammana, Emma Montross, Splunk

Expand Your Data Management Knowledge
PLA1446B - Data Onboarding: Best Practices and Troubleshooting Masterclass
Check out this session to glean some tried and tested practices for data onboarding. Then you can get your Splunk instance rocking in no time.
– Gauri Bansode, BitsIO & Rohit Joshi, TIAA
PLA1697A- Flex Index: A Low Cost Ingest and Search Solution For Your Long Term Data Needs
Learn how you can leverage a new index type that allows you to store and search large amounts of data at a cheaper storage cost.
– Srini Bobba, Douglas Rapp, Splunk

Take Advantage of Cloud Transformation Support
PLA1505C - Splunk Simplifies Data Ingestion and Monitoring of Azure Data Sources
This session will go over the brand new data manager for Splunk® Cloud Platform that takes data ingestion from cloud-native sources to the next level. With Data Manager, customers can now enjoy a modern, simple, and scalable data onboarding experience with Azure® cloud data sources. We will also cover the new capabilities in our existing Azure technical add-on. Attendees will gain an understanding of how Splunk reduces the time to set up Azure data sources from hours to minutes through centralized data ingestion management and monitoring.
– Sulay Shah & Yogesh Sontakke, Splunk
PLA1107B - Automate Log Onboarding With Splunk!
Do you get more log onboarding requests than your small talented team can handle? How about users requesting emergency log onboardings for applications that are live in production without any monitoring? Come join this discussion and watch how TransUnion has solved this problem and built a full self-service log onboarding solution that has reduced log onboarding times from 4-6 weeks to less than 5 minutes!
– Steve Koelpin, Konrad Biegaj, TransUnion

Explore Emerging Capabilities
PLA1597C - Just the Data You Want, Nothing More, Nothing Less
This session will preview an upcoming edge data processing capability that Splunk is delivering to allow you to easily define exactly what and how much data is leaving your network boundaries and where you want it to go – at scale.
– Jodee Varney, Splunk
PLA1435B - Convergence of AI Led Insights as Service
Data analytics tied with Splunk® Machine Learning Toolkit (MLTK) is significantly powerful; it becomes amazingly powerful when integrated with Splunk® REST API wrapped under a well-laid corporate-level service layer. A high-performance framework that can bring AI-led insights or recommendations as a corporate-level service provides a new powerful platform for implementing mass automations. The new platform can provide insights, recommendations, or reveal a roadmap for further corrective actions.
– Satyan Kumar, Rahul Maheshwari, & Selli P. Kondamuri, Accenture
There's a lot to learn and explore in the Splunk Platform Track at .conf22. Register today and join us in June for an unforgettable experience. We can't wait to see you!
---
Follow all the conversations coming out of #splunkconf22!