Public Sector
Defense and Intelligence Agencies
Bring data to every mission
Supporting organizations and communities during times of uncertainty
Real-Time Situational Awareness for Missions
Defense and intelligence agencies are looking to embrace technologies that can offer a competitive advantage to ensure the success of their missions — be it protecting the homeland, keeping the peace in a war-torn country or delivering humanitarian relief. All four branches of the U.S. Military and many agencies in the intelligence community already use Splunk to make confident decisions and take decisive action at mission speeds.
Splunk Enterprise 7.3 and 8.1 are Common Criteria certified by the National Information Assurance Partnership (NIAP). Splunk Cloud meets FedRAMP security standards at the Moderate Impact Level, accelerating time-to-value. The Splunk Cloud FedRAMP service also meets U.S. Persons requirements under ITAR and is ISO 27001 certified.
.conf
See how Mitre discovers threats by monitoring behaviors and endpoints, and how they share obtained analytics.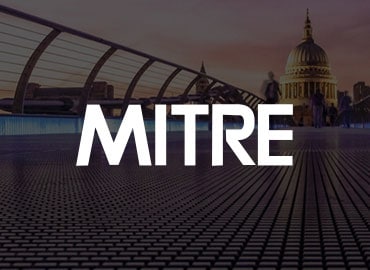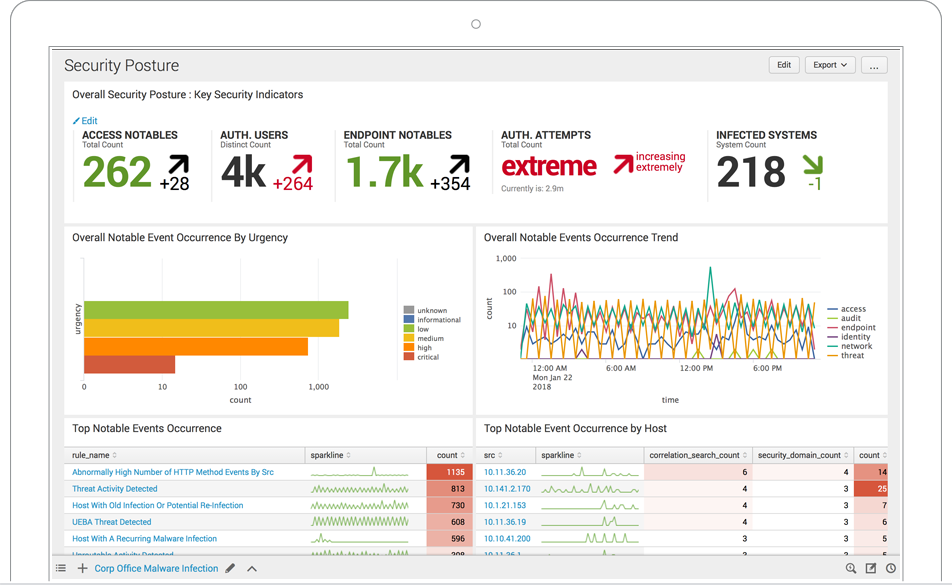 Cybersecurity
Traditional perimeter-based defense approaches are ill-equipped to handle today's security threats from nation states, sophisticated cyber criminals and insiders. Siloed products and a skills and resource shortage are compounding the challenge. Agencies require Splunk's analytics-driven security approach to quickly determine malicious activity and enable fast incident response through an intuitive, integrated interface.

Insider Threats

The need to detect insider threats has forced agencies to look for new ways to understand complex user behavior. Knowing the difference between willful acts and innocent mistakes requires understanding when user activity is abnormal in the broader context of employee behavior.
Identifying activities that are unauthorized or suspicious is done through the use of Splunk's statistical analysis commands on very large data volumes. Using statistical analysis, personal-activity comparative analysis, and user-activity context analysis, Splunk technology can correlate these key data types with user activities to provide a more complete story around suspected malicious behavior.
Internet of Things and the Data-Driven Battlefield
The Army has started testing TALOS (Tactical Assault Light Operator Suit) in the field for deployment in 2018. Sensor data from the suit can provide information on the operating status of suit hydraulics and batteries. Next steps often discussed include monitoring soldier vital signs and hydration. Learn how Splunk enables concepts such as smart soldiers and connected vehicles that can provide real-time situational awareness and accelerate mission operational efficiencies.
What can you do with Splunk?