What Works in Situational Awareness and Visibility: Reducing Time to Detect and Enhancing Business Outcomes with Splunk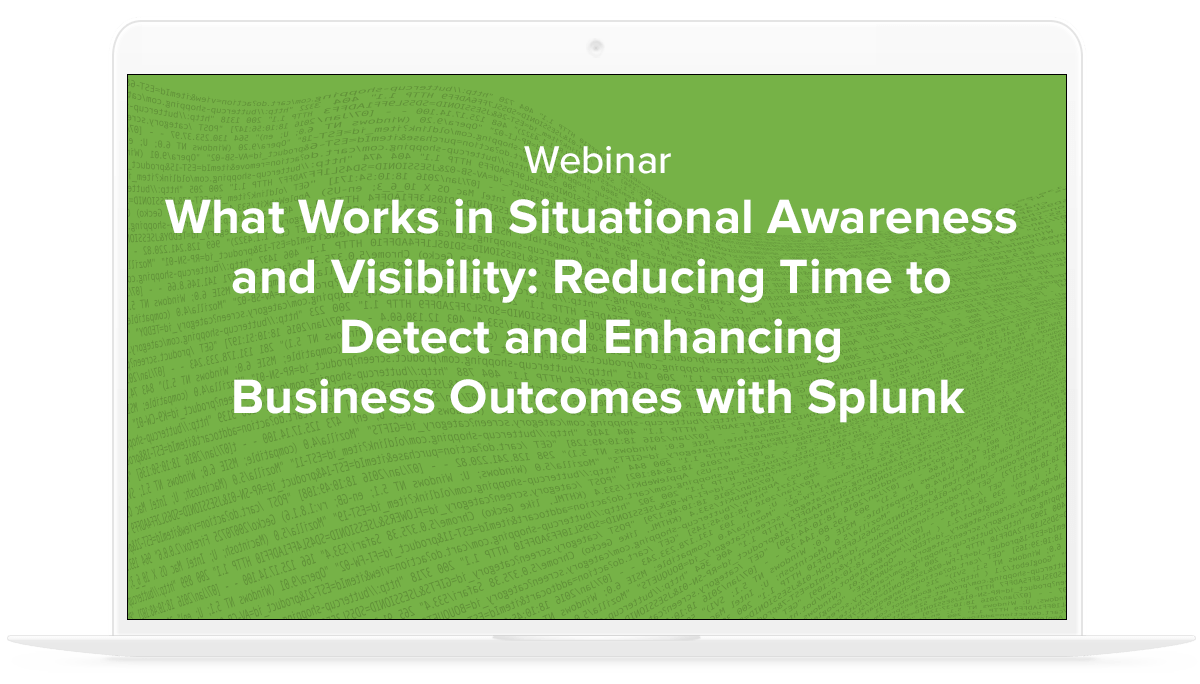 During this SANS What Works webcast, Ryan Niemes, Lead Security Analyst at rapidly growing biotech firm, Illumina, will provide details of his deployment of Splunk's SIEM to enable continuous monitoring of advanced targeted attacks, supporting faster and more accurate detection, reduced impact and demonstrating benefits to increased integrity and availability of critical business processes.

Join SANS Director of Emerging Security Trends John Pescatore and Ryan to hear details on the selection, deployment and experience using Splunk Enterprise Security and Splunk Cloud. The webcast will contain a discussion of lessons learned and best practices as well as detail the metrics used to demonstrate the value of Splunk.

Watch now!