Service-level dashboards
Visually correlate services and their key performance indicators to underlying infrastructure. Drill down to code level and identify root causes directly from service-monitoring dashboards.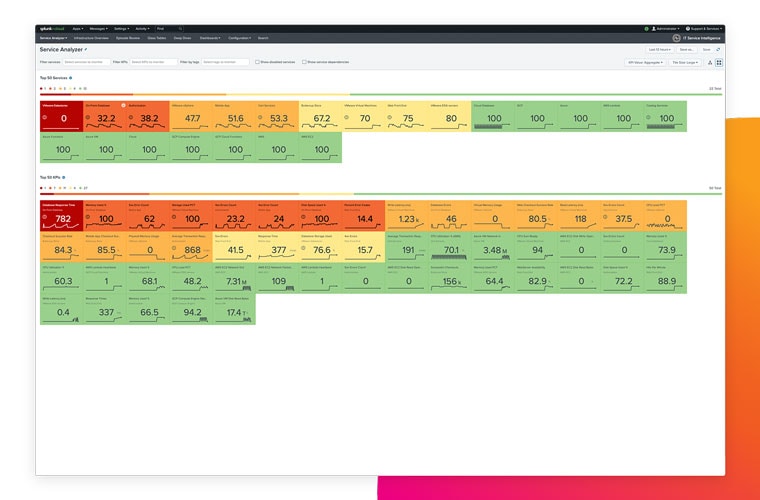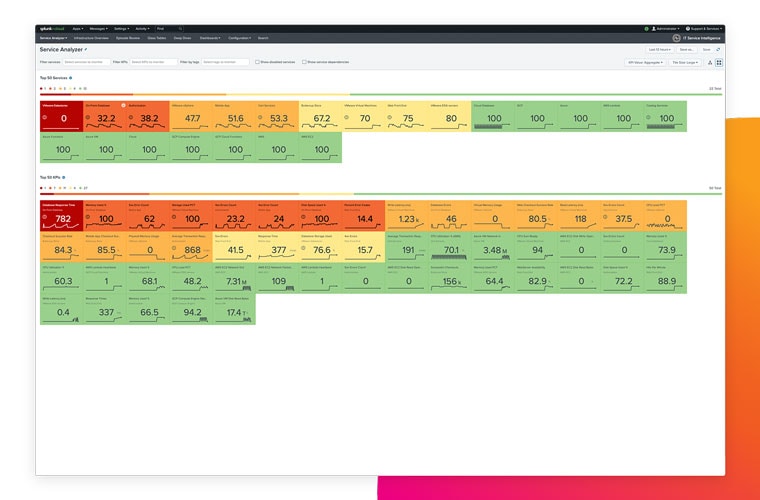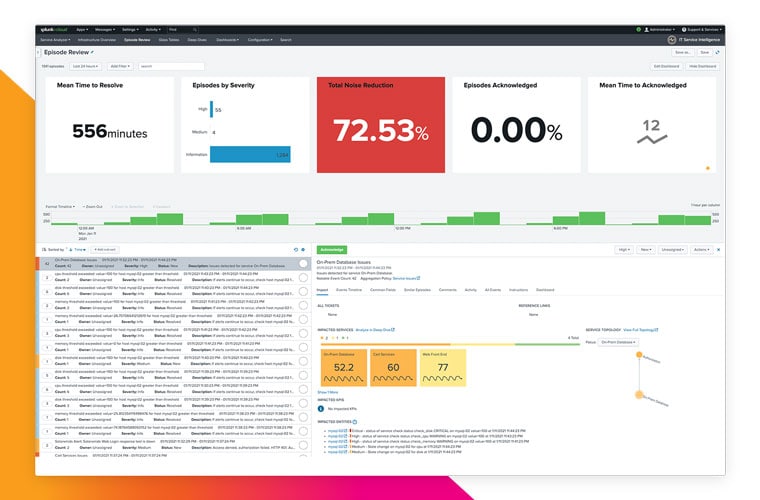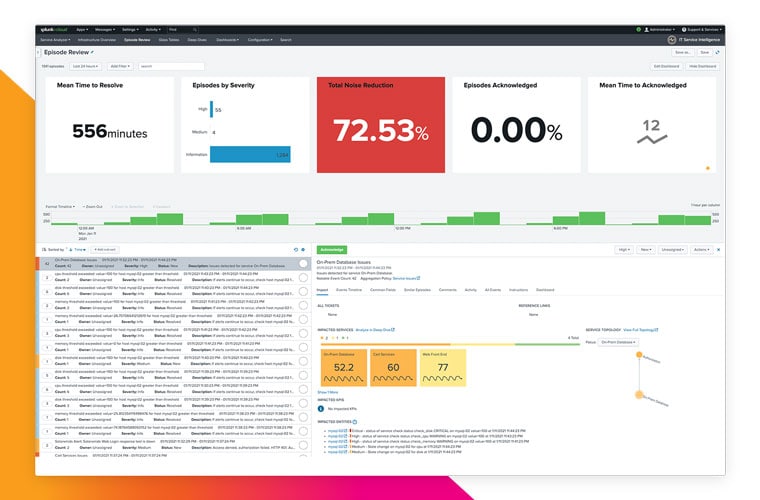 Intelligent event management
Accelerate mean time to respond using real-time event correlation, automated incident prioritization and integrations with ITSM tools.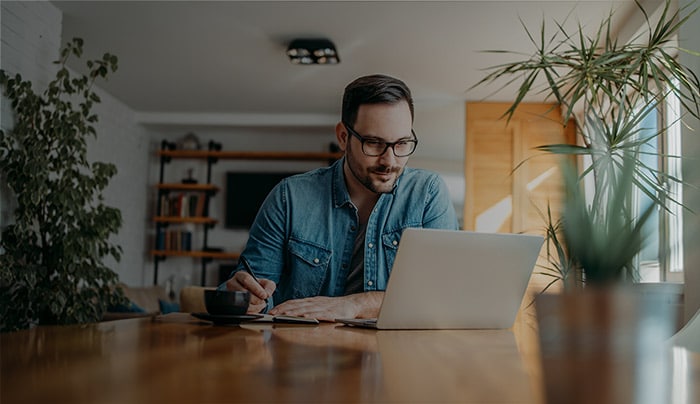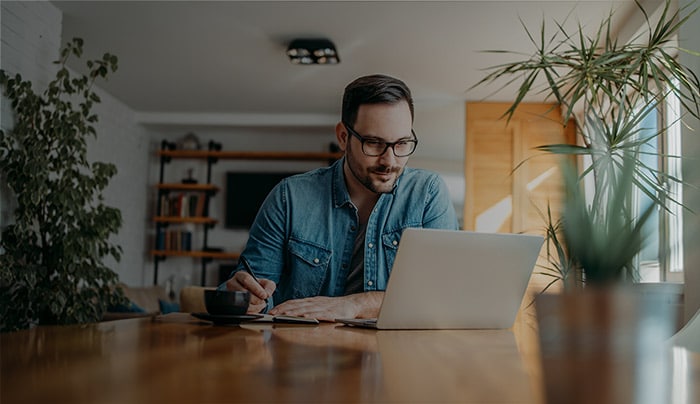 CUSTOMER STORY

TransUnion Achieved Full Visibility Into Its End-to-End Transaction Flow
Any time our systems are down, we can't complete customer transactions and could potentially be losing millions of dollars. Splunk's machine learning capabilities enable us to forecast, predict and specifically avoid those potential transaction failures in real time.