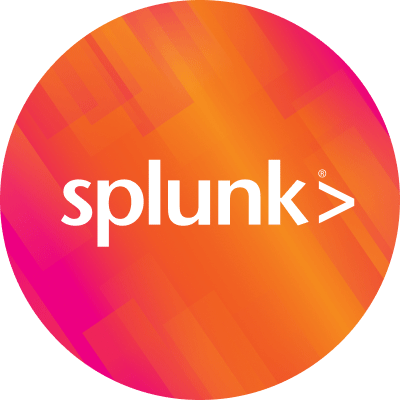 By Splunk December 17, 2015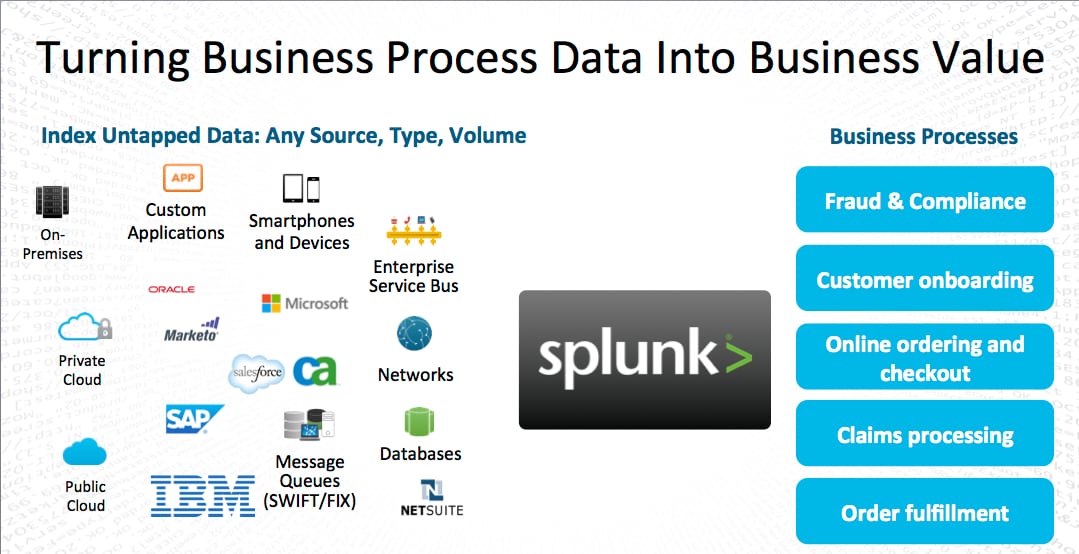 Business Processes are the lifeline of businesses. Trade settlement in financials; order lifecycle management in retail, claims processing in healthcare, and customer on boarding in Telco's are all examples of critical business processes. They are not only critical from a customer experience perspective, but also from a top line, regulatory and compliance perspective as well.
In a recent Gartner Big Data survey, respondents highlighted process efficiency as the second highest priority for big data projects right behind enhanced customer experience. And as explained below, these two priorities are interrelated.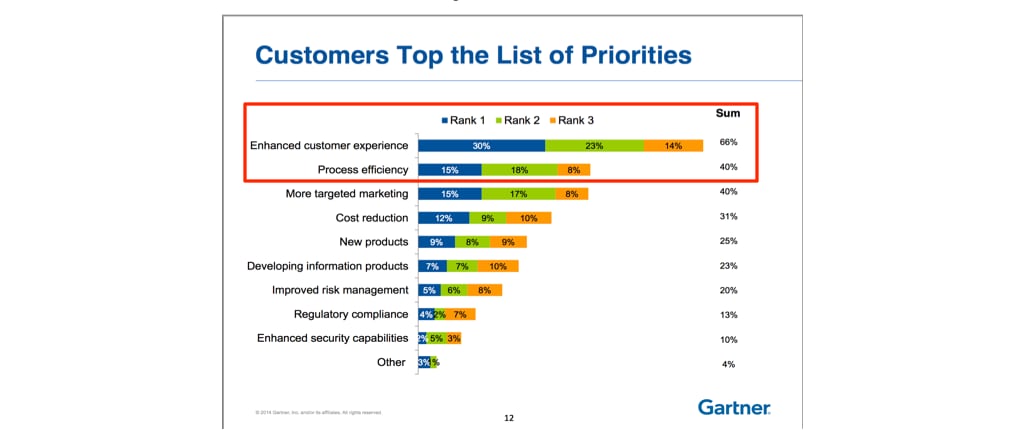 Business process analytics enables organizations to gain real-time, end-to-end visibility into complex business processes. Often these processes span multiple systems both within and outside an organization. Once organizations have this visibility they can understand bottlenecks, throughput and performance of these processes and take actions to optimize the business process.
Let us dig a little deeper and understand why gaining an end-to-end view into business processes is critical for these industries.
If you are a retailer, understanding where the order is in its lifecycle enables you to manage customer expectations by communicating order status and also ensure there are no "lost orders" that impact revenue.
If you are in healthcare, managing the claims lifecycle enables you to better manage your revenue cycle and also avoid penalties that are associated with missed SLA's.
If you are in financials, gaining visibility into trade settlement process enables you to manage customer experience to answer status questions, avoid penalties that might be associated with missed SLA's and also reduce settlement risk via faster STP or "straight through processing."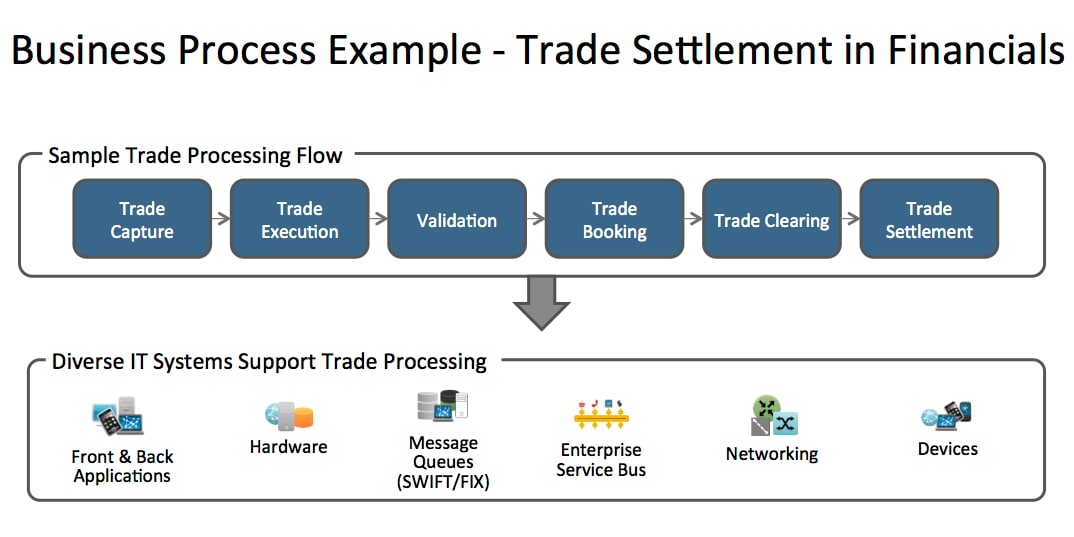 Via the examples above, the business value of monitoring and managing your critical business processes is indisputable. However, business process analytics remains challenging. Here are some reasons:
Business processes span multiple heterogeneous systems both within and outside an organization, making it extremely difficult to collect, correlate, explore and analyze relevant data
Business processes are very fluid, organizations change and adapt processes as market and business dynamics change. As these processes change, the supporting business systems change as well. This introduces challenges in rapidly on-boarding new data sources to deliver new insights
Processes need real-time visibility. Analyzing large volumes of data from disparate systems in real-time is arduous
Here at Splunk we have seen an increasing number of customers adopt the Splunk platform for Business Process Analytics.
Splunk enables organizations to gain a data driven view of their business processes. Stitching together data from multiple different application silos, organizations are able to gain end-to-end visibility into complex business processes by correlating data across these data sources, and also rapidly on-board new data sources as the underlying process changes. The best part – they can do this in real-time!
At .conf2015 we had a stellar line up of customers who are leveraging Splunk for Business Process Analytics. In a series of follow up blogs, I will highlight these customer presentations, why they chose Splunk and the business benefits they accrued.
Until next time, Happy Holidays!
Manish Jiandani
Director, Solutions Marketing
Splunk Inc.
----------------------------------------------------
Thanks!
Manish Jiandani