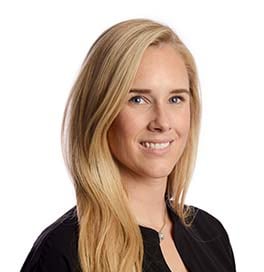 By Katia Ratkovich September 28, 2023
Internships have evolved into cornerstones upon which individuals construct their careers, effectively bridging the gap between campus and corporate life. It's a big transition, and a good internship can help make things so much smoother. Internships can give you experience in your field, but they can also show you skills to navigate the workplace, like building a mentorship, networking and engaging with leaders. With that in mind, we've meticulously designed an internship program at Splunk that not only offers genuine real-world work exposure and comprehensive training but also fosters a sense of community… and on top of that, is fun!
Don't take my word for it; continue reading to learn about the experiences of our former Splunkterns who have seamlessly transitioned into becoming full-time Splunk employees.
Building a More Resilient Digital World
The projects our Splunkterns work on aren't just little side projects. Splunkterns are helping us reach our goal of a safer, more resilient digital world during their time here. Pariya Samandi, a Splunker in San Jose, CA, got to work first-hand on product design during her internship. She shared, "I got to work on projects that involved conducting user research, prototyping, and testing to ensure that the product meets the user's needs. I closely collaborated with engineers, product managers, and other designers to ensure that features were user-friendly and technically feasible. All these valuable experiences prepared me for working full-time at Splunk as a product designer."
One of our software engineers in Poland, Michał Węgrzyn, worked on our observability product during his time as an intern. "Not only did I learn from my teammates how to improve my code quality and became more familiar with some very useful tools, but also as I stayed in the same team after the internship, I managed to get a good understanding of systems my team works with."
Shaping Up Core Career Skills
Our interns not only engage in impactful and exciting projects during their tenure, but cultivate skills that will prove invaluable throughout their entire career trajectory. Now a software engineer in San Jose, CA, Vaishnavi Kotawar told us that her time as an Splunktern "prepared me for full-time work by providing practical skills, networking opportunities, and an understanding of company culture. I think the people at Splunk are amazing and my team helped me a lot to gain several technical and non-technical skills that helped me become a potential candidate to be eligible for full time work."
No matter who you're working with, Splunkers are more than willing to help people learn and grow. "Everyone I met was eager to help me grow in my career. Besides learning more about product design and working in cross-functional teams, I learned to apply my knowledge learned at school to create effective solutions," said Pariya.
Doing It All Through the Power of Us
One of the things that makes Splunk so incredible is the people-first culture that welcomes everyone to find their community here. When you find fulfillment in your work and foster strong connections with your colleagues, it becomes a catalyst for pursuing new and challenging endeavors. This principle underpins our commitment to providing numerous opportunities for Splunkterns to forge meaningful connections with their peers and teams. Michał shared that while "various aspects of software engineering were incredibly helpful for my personal skills development, I also cannot skip talking about valuable time spent with my team."
Making those connections during an internship can also help set you up for the transition into full time work. Rue Ching Teh, a software engineer in Sydney, explained that, "This experience not only allowed me to gain valuable skills and industry experience, it also deepened my appreciation for software engineers, and helped me develop a more concrete vision of my future career path." We hope that the connections you make as a Splunktern can be beneficial regardless of where you end up after you graduate!
Our Splunkterns are an integral part of building a more resilient digital world, and we do our best to make sure that people leave the program feeling ready to make their first step into full-time work.
---
Want to learn more about the Splunk Internship Program? Visit our LinkedIn, or check out open Splunktern opportunities.